Nightlight

I have always been intrigued by the color red, by the magical mysteries of super 8 techniques of course (I'm an "old rabbit / alter Hase" as we say here in Germany, meaning someone doing something over and over again like me shooting on super 8 for over 20 years now - oops - dinosaur ;-) … and by manipulating and bending space and time in film.
So here is the making-of-Nightlight:
I had a glass of red wine and set my camera (Nizo 481 macro) on a tripod on my frozen balcony. It was close before xmas and desperately cold. I rushed back inside to my warm red glass and let my camera do what it had to do. Nizos never die in the cold! First images of Nightlight appear very primitive but nonetheless catching: blurred lights from cars passing by below. The Nizo 481 has one magnificent feature, I call it the "Magic B" - you switch it on "B" (I don't even know what it stands for) and the intelligent aperture opens automatically for as long as it takes to receive enough light and then it transports the film to the next frame and so on. Click. Wait. Click. Hope. Click. Happiness. You all know those images of passing clouds and traffic lights and blurred busy people. You can also write letters in the air using a flash light or candles for example. That's what I did - I wrote the title with a candle.

But before that: here comes a riddle! Watch the film and guess what that weird object is climbing jitteringly up!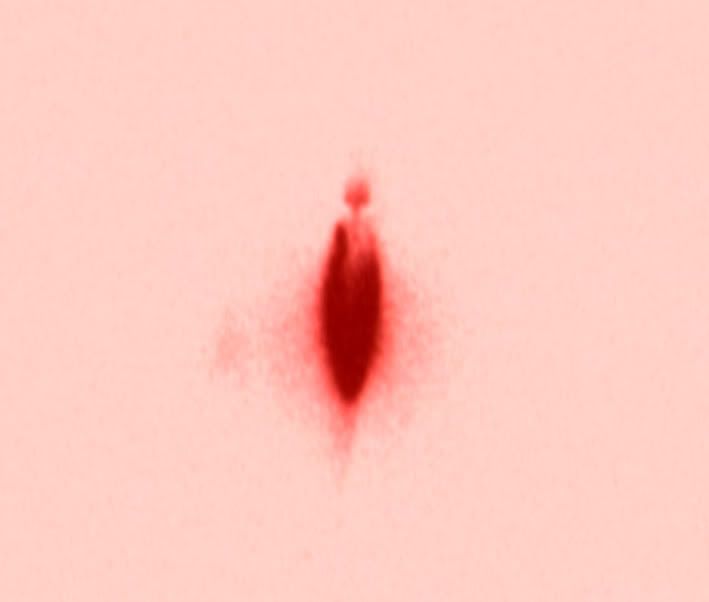 Berlin Xmas … "Unter den Linden" is a huge boulevard in the city center. They hung light chains around trees and twigs for decoration, it looks very beautiful at night and it looks even more beautiful when you stand there and film and let people pass or walk by and let lights swing and smear …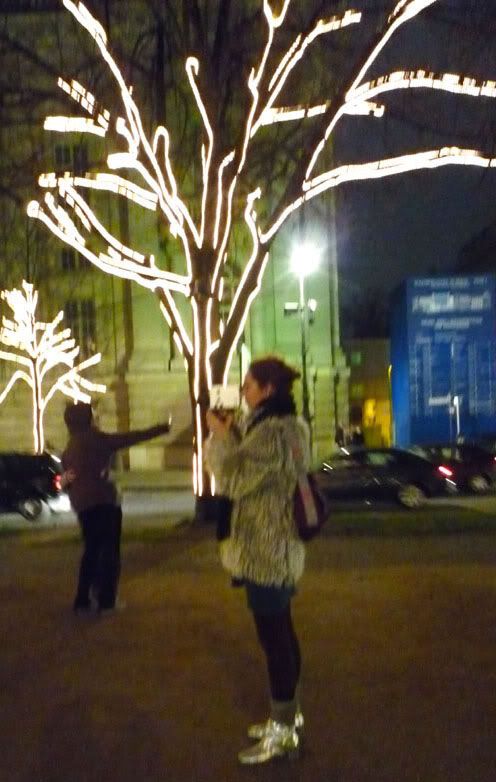 … but the main part of the film is a sequence of about two hours compressed down to 36 seconds - Happy New Year 2008/09!
I had set the camera close to the ground on a mini tripod, it made "click" like about 4 or 5 times a minute while people around me set their crackers and fireworks on fire and drank champagne for a lucky new year. Some hundreds of people on a frosty hill looking down on Berlin - it happened on the famous Teufelsberg (devil's mountain), an artificial mountain, rather hill - this is what Wikipedia says: "it was built by the Allies after the Second World War from the rubble of Berlin during the following twenty years as the city was rebuilt. One estimate for the amount of rubble is about 12 million cubic meters, or about 400,000 buildings. It is higher than the highest natural hill (the Kreuzberg) in the Berlin area."
You have an amazing breathtaking view from there over the city! Unfortunately it was devilishly cold, about minus 8 Centigrade … but me, my brother, my nephew and the brave Nizo survived and had fun.
That's it!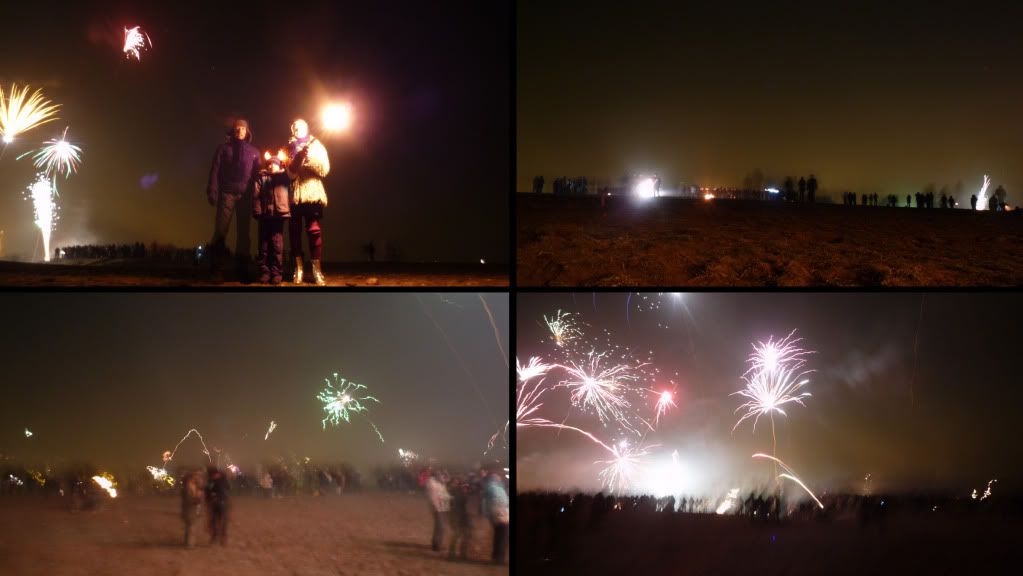 I processed the film myself. I used a Kodak Tri X film (black & white reversal) and processed it negative, that means only first developer and then fix (I used Czech Foma processing kit which you can easily buy here in Berlin). How come it's a red film? I dyed the original using old Colorvir toner colors. Colorvir was a French product, the company is unfortunately dead by now, they used to produce these lovely psychedelic toners for black & white photo prints originally but they work fine with film as well. The film version you see here is tinted digitally (shame on me!!) with FinalCut filters, easier but not even half as exciting as doing it with your hands!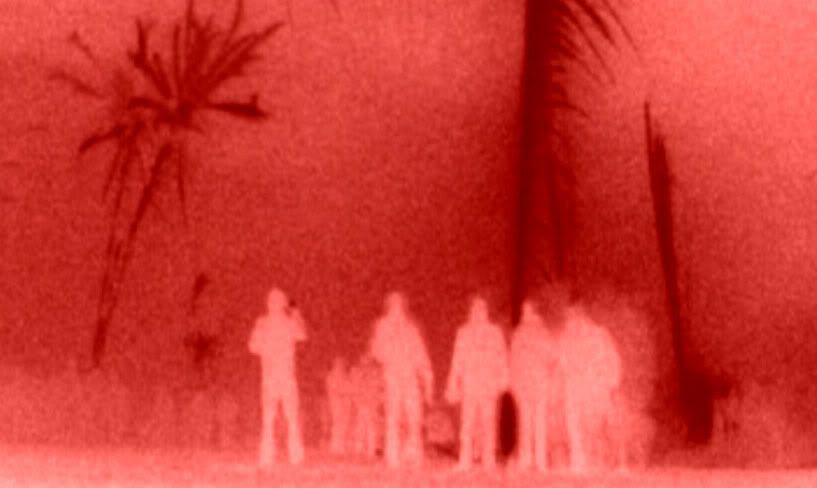 The film sound? After I had edited the film I played around with 15thousands of free loops on LogicPro and arranged some (decelerated) nice tunes and sounds and guitar picks and arranged them in a soft flow which I feel comes pretty close to a good soft and tender red wine!