A JOURNEY DOWN UNDER EXPLORING THE FILMS AND FAUNA OF NEW ZEALAND & AUSTRALIA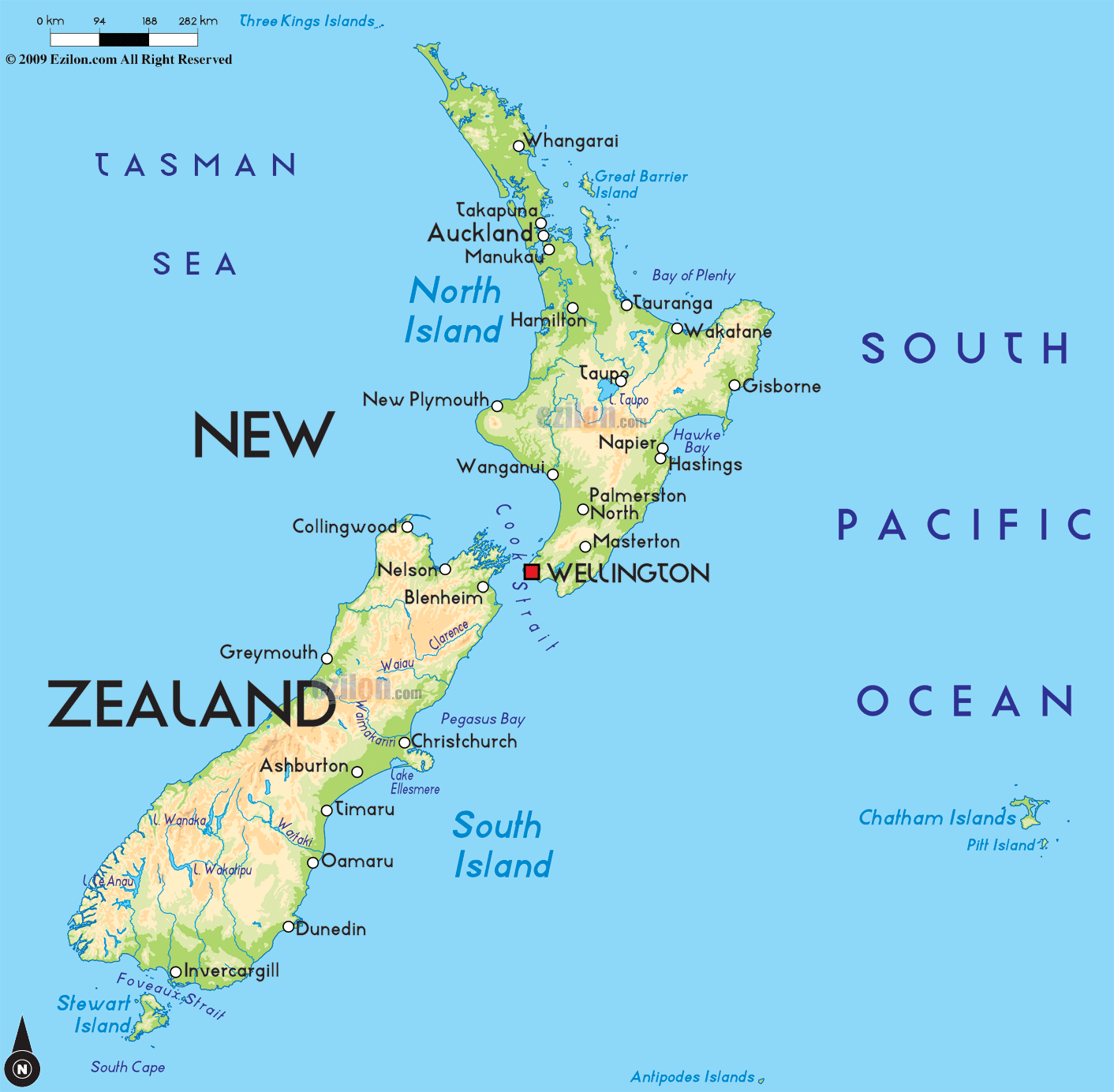 An Angel at my Table
CINEMA OF NEW ZEALAND
Early film
The first public screening of a motion picture was on October 13, 1896 at the Opera House, Auckland and was part of a show presented by Charles Godfrey's Vaudeville Company.
The first screening of a colour film (colour process, not just a colourised black and white film) was on Christmas Eve in 1911. It was a simultaneous showing at the Globe Picture Theatre, Queen Street and the Kings Theatre, Upper Pitt Street (now Mercury Lane).
The first filmmaker in New Zealand was Alfred Whitehouse, who made ten films between 1898 and mid-1900. The oldest surviving New Zealand film is Whitehouse's The Departure of the Second Contingent for the Boer War (1900).
The first feature film made in New Zealand is arguably Hinemoa. It premiered on August 17, 1914 at the Lyric Theatre, Auckland.
The oldest surviving cinema is Roxburgh, located in Central Otago. It was opened in October 1898 and is still open.
The Classical era
New Zealand film was a small-scale industry during the 1920s-1960s. During the 1920s and 1930s, director Rudall Hayward made a number of feature films on New Zealand themes. Rewi's Last Stand was probably his best, but little of this 1925 film survives. The film was remade with sound in the 1930s. During the decade and beyond, Len Lye was a brilliant pioneer of hand-painted films in the United Kingdom.

Len Lye: Colour Cry, 1953
Independent filmmaker John O'Shea was active from 1940 to 1970 making New Zealand cinema; his company Pacific Films produced numerous short films as well as the three New Zealand feature films made in that period: Broken Barrier (1952) with Roger Mirams, Runaway (1964), and Don't Let It Get You (1966).
However, during this period, most New Zealand-made films were documentaries. The National Film Unit was a government-funded producer of short films, documentaries, and publicity material. This is New Zealand, a short film made for the World Expo in 1970 was extremely popular there and subsequently screened in New Zealand cinemas, to much public acclaim. It used three projectors onto a wide screen, and was restored in 2004-05 and later re-released.
The 1970s and 1980's
During the late 1970s, the New Zealand Film Commission was established to fund the production of New Zealand cinema films. A number of film projects were funded and this led to a revitalisation of the New Zealand film industry.
One of the first New Zealand films to attract largescale audiences at home – and also see release in the United States – was Sleeping Dogs, directed by Roger Donaldson in 1977. A dark political action thriller that portrays the reaction of one man to the formation of a totalitarian government, and subsequent guerrilla war in New Zealand, it introduced Sam Neill as a leading actor. While its local images of large scale civil conflict and government repression were unfamiliar to most viewers, they became a reference point after the 1981 Springbok Tour protests and police response, just a few years later.
Sleeping Dogs was also notable for being the first full-length 35mm feature film made entirely by a New Zealand production crew. Before then, feature films such as 1973's Rangi's Catch had been filmed and set in New Zealand, but were still produced and directed by foreign crews.
1981 saw the release of the road movie Goodbye Pork Pie, which made NZ$1.5 million (a figure comparable with major Hollywood blockbusters of the time like Star Wars or Jaws). Director Geoff Murphy accepted movie offers from Hollywood.
The release of Goodbye Pork Pie is considered to be the coming-of-age of New Zealand cinema, as it showed that New Zealanders could make successful films about New Zealand. Before Murphy was lured away by Hollywood, he made two other key New Zealand films, Utu, (1983), about the land wars of the 1860s, and The Quiet Earth (1985) a science fiction film. Both films featured Bruno Lawrence, who became a movie star in the country.
In 1987 Barry Barclay's film Ngati, screenplay by Tama Poata and starring veteran actor Wi Kuki Kaa, was released to critical acclaim and some box-office success. 'Ngati' is recognised as the first feature film to be written and directed by a member of a minority indigenous population (in this case Maori) anywhere in the world.
Maori filmmaker Merata Mita is the first woman in New Zealand to write and direct a dramatic feature film, Mauri (1988). An accomplished documentary filmmaker, Mita made landmark documentaries on significant events in New Zealand's history including Patu! (1983) about the controversial and violent anti-apartheid protests during the 1981 Springboks rugby tour from South Africa, and Bastion Point: Day 507 (1980) during the eviction of Ngāti Whātua Maori tribe from their traditional land Bastion Point, known as 'Takaparawhau' in Maori.
The Coming of Age of The New Zealand Short Film
During the late 1980s a trend developed that saw the reinvention of the New Zealand short film form. Alison Maclean's landmark short Kitchen Sink came to typify the trend. Instead of trying to be short features focused on dialogue and character, the new shorts tried instead to push the envelope in terms of visual design and cinematic language. The result saw an explosion of visually rich and compelling works that seemed to aspire more to the best of European cinema than the mainstay of Hollywood fare.
Key examples of these are: The Lounge Bar (Don McGlashan, Harry Sinclair as The Front Lawn, 1989), 12 Min, 35 mm, colour; Kitchen Sink (Alison Maclean, 1989), 14 minutes, 35 mm, b/w; A Little Death (Simon Perkins, Paul Swadel, 1994), 11 minutes, 16 mm, colour & b/w; Stroke (Christine Jeffs, 1994) 8 Min, 35 mm, colour; La Vie En Rose (Anna Reeves, 1994), 7 Min, colour; A Game With No Rules (Scott Reynolds, 1994), 16.30 Min, colour; Eau de la vie (Simon Baré, 1993), 13 Min, colour; and notably O Tamaiti (The Children) (Sima Urale, 1996) which won the Silver Lion Best Short Film at the Venice Film Festival; and Two Cars, One Night (Taika Waititi) which was nominated Best Short Film at the Academy Awards.

Heavenly Creatures
International success
The early 1990s saw New Zealand film gain international recognition, most obviously with Jane Campion's The Piano (1993), which won four Academy Awards. Peter Jackson's Heavenly Creatures (1994) and Lee Tamahori's Once Were Warriors also gained international critical acclaim and high grosses in a number of countries. The first two examples showed an increasing tendency for New Zealand films to be partially or completely overseas-funded, and also star non-New Zealand actors (Holly Hunter and Harvey Keitel in The Piano and Kate Winslet in Heavenly Creatures). This did not stop the migration of New Zealand talent to the United States: Tamahori, Melanie Lynskey of Heavenly Creatures and Canadian-born Piano star Anna Paquin are now all primarily based in America, and some of the Warriors cast also found work there.
A notable exception to the migration tendency is Peter Jackson, who has continued to make films in New Zealand. Jackson's career began with low-budget comedy movies, such as Bad Taste (1987) and Meet the Feebles (1989). He gradually became noticed by Hollywood, and directed the phenomenally successful Lord of the Rings films. Although made with mainly American money (and an advantageous tax break from the New Zealand government) and a primarily international cast, Jackson filmed the movies in New Zealand, using a largely Kiwi production crew, helping create an enormous skill base in the New Zealand film industry.
This has led to a number of prominent Hollywood films being made in New Zealand, with major international productions not only filming there but also using the various post-production facilities and special effects companies on offer. The resulting films include The Last Samurai and The Chronicles of Narnia: The Lion, the Witch and the Wardrobe. While the funding for these movies is largely American, it has helped New Zealand film studios and filmmakers develop their skills and improve their facilities. The audiences of Bollywood fell in love with New Zealand after the super hit movie Kaho Naa… Pyaar Hai was released in 2000, starring Hrithik Roshan.
However, some industry figures claim that having large international productions employ New Zealanders has its downside. One New Zealand filmmaker recently highlighted how difficult it was to employ cameramen when working on a low-budget New Zealand film, as cameramen are now used to receiving large wages. Other film makers find that the opposite is true, and argue that the greater number of local professionals may actually have driven wages down from the relative heights of the 1980s. Another alleged downside is that the big-budget internal productions swallow up any funding New Zealand has available, making it far more difficult for local productions to find money.
Despite this, local content has also significantly increased with notable films including In My Father's Den (directed by Brad McGann – 2004) and The World's Fastest Indian (directed by Roger Donaldson – 2005). Both films have done very well at the New Zealand box-office, most notably The World's Fastest Indian, which beat the record held by Once Were Warriors to become the highest grossing New Zealand film at the domestic box-office, taking in over $6.5 million.
The latter part of this decade saw the expansion of Peter Jackson's filmmaking empire with Jackson optioning the rights to The Lovely Bones, Halo, The Dam Busters and the fantasy dragon series Temeraire. Major productions such as James Cameron's Avatar and the 2007 summer blockbuster The Water Horse: Legend of the Deep are also utilizing Jackson's Wellington studios and enlisting special effects giant Weta Digital.
An important and accessible retrospective of New Zealand film, Sam Neill's Cinema of Unease was made in 1995. The film presented the history of New Zealand film from the personal perspective of Sam Neil.
(wikipedia)
NZ film stars: Russell Crowe, Anna Paquin (born Canada, raised NZ), Sam Neill (born N.Ireland, raised NZ)
~~~~~
BEYOND FILMS

Milford Sound

Kea, New Zealand bird which vampirises sheep

Possum. (Possums were introduced from Australia)

Takahe

Kiwi

Monarch Albatross. New Zealand has a great wealth not only of flightless birds (so many years without predatory mammals) but also of sea birds.

Colin Meads, "Pine Tree", All Black Rugby great
~~~~~~~~~~~~~~~~~~~~~~~~~~~~~~~~~~~~~~~~~~~~~~~~~~~~~~~~~~~~~~~~~~~~~~~~~~~~~~~~~~~
and so, on with the voyage, across the sea to another land……
~~~~~~~~~~~~~~~~~~~~~~~~~~~~~~~~~~~~~~~~~~~~~~~~~~~~~~~~~~~~~~~~~~~~~~~~~~~~~~~~~~~

Rabbit Proof Fence
CINEMA OF AUSTRALIA:
Pioneer days (1890s-1910)
Australian film has a long history. Indeed, the earliest known feature length narrative film in the world was the Australian production The Story of the Kelly Gang (1906). Arguably one of the world's first film studios, The Limelight Department was operated by The Salvation Army in Melbourne, Australia, between 1897 and 1910. The Limelight Department produced evangelical material for use by the Salvation Army, as well as private and government contracts. In its 19 years of operation, the Limelight Department produced about 300 films of various lengths, making it the largest film producer of its time. The major innovation of the Limelight Department would come in 1899 when Herbert Booth and Joseph Perry began work on Soldiers of the Cross, arguably the first feature length film ever produced. Soldiers of the Cross fortified the Limelight Department as a major player in the early film industry. However, Soldiers of the Cross would be dwarfed when the Limelight Department was commissioned to film the Federation of Australia.

Story of the Kelly Gang, 1906 landmark
Boom and bust (1910s-1920s)
The old Pacific Cinema at Bulahdelah, NSW, a classic example of an early small country town cinema.The first "boom" in Australian film occurred in the 1910s. After beginning slowly in the years from 1900, 1910 saw 4 narrative films released, then 51 in 1911, 30 in 1912, and 17 in 1913, and back to 4 in 1914, the beginning of World War I. While these numbers may seem small, Australia was one of the most prolific film-producing countries at the time. That is, between 1910 and 1912, almost 90 narrative films were made; between 1906 and 1928, 150 narrative feature films were made.
There are various explanations for the subsequent demise of the industry; some historians have pointed to falling audience numbers, a lack of interest in Australian product and narratives, and the decision to participate in World War I. However, a major reason lay in the official banning of bushranger films in 1912. Looking for alternative products, Australian cinema chains realised that Australian films were much more expensive than imported films from the United States, which could be purchased cheaply as production expenses had already been recouped. To redress this decline, the federal government imposed a tax on imported film in 1914, but this was removed by 1918. By 1923, U.S. films dominated the Australian exhibition sector, with 94% of all films coming from that country.
Another explanation is concerned with anti-competitive behavior between film distributors and cinemas. Between 1906 and 1912 Australia's burgeoning film industry produced more feature-length films than Britain or the USA, but in 1912 Australasian Films and Union Theaters established a monopoly over production, distribution and exhibition and shut out smaller producers. That opened the way for US distributors in the 1920s to sign exclusive deals with Australian cinemas to exhibit only their products, thereby crippling the local film industry.
1930s-1960s
.In 1933, In the Wake of the Bounty was directed by Charles Chauvel, who cast Tasmanian born Erroll Flynn as the leading actor. Flynn went on to a celebrated career in Hollywood, and starred in 1938's The Adventures of Robin Hood. Chauvel directed a number of successful Australian films, including 1944's World War Two classic The Rats of Tobruk which starred Peter Finch and Chips Rafferty and 1955's Jedda, which was notable for being the first Australian film to be shot in colour, and the first to feature Aboriginal actors in lead roles and to be entered at the Cannes Film Festival.
The first Australian Oscar was won by 1942's Kokoda Front Line!, directed by Ken G. Hall. Throughout the 1930s and early 1940s, Hall was in charge of Australia's leading domestic studio, Cinesound Productions, and was particularly successful with a series of comedies based on the popular writings of author Steele Rudd, which featured the adventures of a fictional Australian farming family, the Rudds, and the perennial father-and-son duo, 'Dad and Dave'.
Chips Rafferty and Peter Finch were prominent international stars of the period. Rafferty's onscreen image as a lanky, laconic bushman struck a chord with film goers and he appeared in such iconic early Australian films as Forty Thousand Horsemen, The Rats of Tobruk, The Overlanders and Eureka Stockade (Overlanders and Eureka were part of a series of Australian themed films produced by Britain's iconic Ealing Studios). In Hollywood, Rafferty also appeared in Australian themed films, including The Desert Rats, The Sundowners and Mutiny on the Bounty. Similarly, Peter Finch starred in quintessentially Australian roles (such as Digger or stockman) through a series of popular films and had a successful and diverse screen career in Britain and the United States.
Rod Taylor began his acting career in Australia, appearing in such Australian films as 1954's Long John Silver before transferring to the United States to become a Hollywood leading man of the 1960s and 70s, with starring roles in The Time Machine (1960) and The Birds (1963).
Several notable films based on stories from Australian literature (generally with strong rural themes) were made in Australia in the 1950s – but by British and American production companies, including: 1956's A Town Like Alice which starred Virginia McKenna and Peter Finch; 1957's The Shiralee also starring Peter Finch with Australian actors Charles Tingwell, Bill Kerr and Ed Devereaux in supporting roles; Roberry Under Arms, again starring Finch in 1957; and 1959's Summer of the Seventeenth Doll, starring Ernest Borgnine, John Mills and Angela Lansbury; and in 1960, The Sundowners was shot in the Snowy Mountains of New South Wales with foreign leads Deborah Kerr, Robert Mitchum, and Peter Ustinov but a supporting cast including Australians Chips Rafferty, John Meillon and Leonard Teale.
The inaugural Australian Film Institute Awards were held in 1958, yet Australian cinema was reaching a low ebb with few notable productions produced during the 1960s.1966's comedy They're a Weird Mob, starring Walter Chiari, Chips Rafferty and Clare Dunne was a rare hit of the period which also documented something of the changing face of Australian society: telling the story of a newly arrived Italian immigrant who, working as a labourer in Sydney, becomes mates with his co-workers, despite some difficulties with Australian slang and culture. The film foreshadowed the successful approaching "New Wave" of Australian cinema of the 1970s that would often showcase colloquial Australian culture.
Signs of life for the appeal of Australian actors in Hollywood as "action-men" continued with the casting of Australian George Lazenby to replace Sean Connery portraying the superspy James Bond in the 1969 film On Her Majesty's Secret Service.

Picnic at Hanging Rock
The boom of the 1970s and 1980s
The Australian New Wave was an era of resurgence in worldwide popularity of Australian cinema (particularly in the United States). It began in the early 1970s and lasted until the mid-late 1980s. The era also marked the emergence of the "Ozploitation" style – characterised by the exploitation of colloquial Australian culture. During the 1970s, government funding for Australian filmmakers was increased. The South Australian Film Corporation was established in 1972 to promote and produce films, while the Australian Film Commission was created in 1975 to fund and produce internationally competitive films. A generation of directors and actors emerged who told distinctively Australian stories. Films such as Picnic at Hanging Rock (Peter Weir, 1975) and Sunday Too Far Away (Ken Hannam, 1975) made an impact on the international arena. The 1970s and 80s are regarded by many as a 'golden age' of Australian cinema, with many successful films, from the dark science fiction of Mad Max (George Miller, 1979) to the romantic comedy of Crocodile Dundee (Peter Faiman, 1986) and the emergence of such film directing auteurs as Gillian Armstrong, Phillip Noyce and Bruce Beresford.
1971's Walkabout was a British film set in Australia which was a forerunner to many Australian films related to indigenous themes and introduced David Gulpilil to cinematic audiences. 1976's The Chant of Jimmie Blacksmith directed by Fred Schepisi was an award winning historical drama from a book by Thomas Keneally about the tragic story of an Aboriginal Bushranger. Classic stories from Australian literature and Australian history continued to be popular subjects for cinematic adaptation during the 1970s and 1980s. Gillian Armstrong's My Brilliant Career (1979) featured Judy Davis and Sam Neil in early lead roles. 1982's We of the Never Never followed up on the theme of the female experience of life in the Australian bush. 1982's The Man From Snowy River starring Tom Burlinson and Sigrid Thornton dramatised the classic Banjo Paterson poem of that name and became one of the all time box-office successes of Australian cinema.
In addition to the serious historical dramas popular in the 1970s, a number of films celebrating and satirizing Australian colloquial culture were produced over the decade, including: The Adventures of Barry McKenzie (1972), Alvin Purple (1973), and Barry McKenzie Holds His Own (1974). The Barry McKenzie films saw performing-artist and writer Barry Humphries collaborating with director Bruce Beresford.
In 1976, Peter Finch was awarded a posthumous Academy Award for Best Actor for his role in the American satire Network, becoming the first Australian to win an Oscar for best actor.
1980's Breaker Morant starring Jack Thompson and Bryan Brown dramatised the controversial trial of an Australian soldier during the Boer War and was followed by 1981's World War One drama Gallipoli directed by Peter Weir and starring Mel Gibson. These films, now considered classics of Australian cinema explored contemporary Australian identity through dramatic episodes in Australian history.
Gibson went on to further success in 1982's The Year of Living Dangerously before transferring to pursue his Hollywood career as an actor and director. Many other Australian stars would follow his path to international stardom in the coming decades. The Year of Living Dangerously was directed by Peter Weir who also made a successful transition to Hollywood. Weir contributed to the screenplay along with its original author Christopher Koch, and playwright David Williamson. Williamson rose to prominence in the early 1970s, and has gone on to write several other original scripts and screenplays made into successful Australian films including: Don's Party (1976); Gallipoli (1981), Emerald City (1988), and Balibo (2009).
Actor/comedian Paul Hogan wrote the screenplay and starred in the title role in his first film, Crocodile Dundee (1986), about a down-to-earth hunter who travelled from the Australian Outback to New York City. The movie became the most successful Australian film ever, and launched Hogan's international film career. Following the success of Crocodile Dundee Hogan starred in the sequel, Crocodile Dundee II in 1988.
1988 also saw the release of the drama Evil Angels about the Lindy Chamberlain saga, in which a baby was taken by a dingo at Ayers Rock and her mother was accused of having murdered the child.
Nicole Kidman began appearing in Australian children's TV and Film in the early 80s – including starring roles in BMX Bandits and Bush Christmas. During the 1980s, she appeared in several Australian productions, including Emerald City (1988), and Bangkok Hilton (1989) and in 1989 Kidman starred in Dead Calm alongside Sam Neill and Billy Zane. The thriller garnered strong reviews and Hollywood roles followed.

Night Cries: A Rural Tragedy
1990-2010
The 1990s proved a successful decade for Australian film and introduced several new stars to a global audience. Low budget films such as the comedy/drama Muriel's Wedding, starring Toni Collette, the gently satirical suburban comedy The Castle directed by Rob Sitch (which cast Eric Bana in his first prominent film role), and Baz Lurhmann's flamboyant Strictly Ballroom each attained commercial and critical success, and explored quirky characters inhabiting contemporary Australian suburbia – marking something of a departure from the Outback and historical sagas which obtained success in the 70s and 80s. Stephan Elliott's 1994 film Priscilla Queen of the Desert mixed traditional outback cinematography and landscape with contemporary urban sub-culture: following three drag queens on a road trip to Central Australia.
While a number of major international stars gained early prominence in Australia over the period, an important stable of established and emerging local stars with prodigious film credits remained prominent, including screen veterans Charles Tingwell, Bill Hunter, Jack Thompson, Bryan Brown and Chris Haywood.
Second World War drama Blood Oath (1990) debuted both Russell Crowe and Jason Donovan, in minor cinematic roles. Crowe demonstrated his versatility as an actor in this early period of his career by starring soon after as a street gang Melbourne skin head in 1992's Romper Stomper and then as an inner-Sydney working class gay man in 1994's The Sum of Us before transferring to the USA to commence his Hollywood career.
George Miller's Babe (1995) employed new digital effects to make a barnyard come alive and went on to become one of Australia's highest grossing films. The 1996 drama Shine achieved an Academy Award for Best Actor award for Geoffrey Rush and Gregor Jordan's 1999 film Two Hands gave Heath Ledger his first leading role. After Ledger's successful transition to Hollywood, Jordan and Ledger collaborated again in 2003 with Ledger playing the iconic bushranger title role in the film Ned Kelly, which co-starred Australian actress Naomi Watts.
The canon of films related to Indigenous Australians also increased over the period of the 1990s and early 21st Century, with Nick Parson's 1996 film Dead Heart featuring Ernie Dingo and Bryan Brown; Rolf de Heer's The Tracker, starring Gary Sweet and David Gulpilil; and Phillip Noyce's Rabbit Proof Fence in 2002. In 2006, Rolf de Heer's Ten Canoes became the first major feature film to be shot in an indigenous language and the film was recognised at Cannes and elsewhere.
Rob Sitch and Working Dog Productions followed the success of The Castle with period comedy The Dish, which was the highest grossing Australian film of the Year 2000 and entered the top ten list of highest grossing Australian films. Big budget Australian-international co-productions Moulin Rouge! (Baz Lurhmann, 2001) and Happy Feet (which won the Academy Award for Best Animated Feature for filmmaker George Miller in 2006) also entered the top ten list during the first decade of the new century. Baz Lurhmann directed a series of international hits and returned to Australia for the production of 2008's Australia (2008 film), which showcased a host of Australian stars including Nicole Kidman, Hugh Jackman and David Wenham and went on to become the second highest grossing film in Australian cinematic history.
Lantana, directed by Ray Lawrence attained critical and commercial success in 2001 for its examination of a complex series of relationships in suburban Sydney, and events surrounding a mysterious crime. It won seven AFI Awards including Best Picture, Best Director, Best Actor for Anthony LaPaglia and Best Actress for Kerry Armstrong.
Emerging star Sam Worthington had early lead roles in the 2002 mobster black comedy Dirty Deeds and 2003's crime caper Gettin' Square. Gettin Square also featured rising star David Wenham who demonstrated versatility with a string of critically acclaimed roles including the title role in Paul Cox's 1999 biopic Molokai: The Story of Father Damien and the 2001 thriller The Bank, directed by the politically conscious film director Robert Conolly.
In 2005 Little Fish marked a return to Australian film for actress Cate Blanchett and won five Australian Film Institute Awards including Best Actor for Hugo Weaving, Best Actress for Blanchett and Best Supporting Actress for screen veteran Noni Hazlehurst.
In 2008, the documentary film celebrating the romps of the Australian New Wave of 1970s and '80s low-budget cinema: Not Quite Hollywood: The Wild, Untold Story of Ozploitation! The film was directed by Mark Hartley and interviews filmmakers including Quentin Tarantino, Dennis Hopper, George Miller and Barry Humphries.
The early 2000s were generally not successful years for Australian cinema, with several confronting dramas proving unpopular at the box office. In 2008, no Australian movies made $3 million at the box office, but a conscious decision by film-makers to broaden the types of films being made as well as the range of budgets produced a series of box-office hits at the close of the decade. Strong box office performances were recorded in 2009-10 by Bruce Beresford's Mao's Last Dancer; the Aboriginal musical Bran Nue Dae the dramatization of John Marsden's novel Tomorrow, When the War Began; and the crime drama Animal Kingdom which featured major Australian screen stars Ben Mendelsohn, Joel Edgerton, Guy Pearce and Jackie Weaver. "Animal Kingdom" achieved success at the 2010 Australian Film Institute Awards and was acclaimed at film festivals around the world.
Other notable films of the period included Balibo (2009) starring Anthony LaPaglia; the animated feature Mary and Max; and the 2010 World War One drama Beneath Hill 60, directed by Jeremy Sims and starring Brendan Cowell.
(wikipedia)
Aussie film stars: Cate Blanchett, Peter Finch, Errol Flynn, Hugh Jackman, George Lazenby, Heath Ledger, Geoffrey Rush, Rod Taylor, Naomi Watts (born UK, raised Australia)
~~~~~~
BEYOND FILMS

Superb Lyre Bird, the world's greatest impersonator- be amazed!

Platypus- once thought a hoax in Europe, even this loveable looking Australian creature has a spur which can cause excruciating pain

The deadly poisonous Stonefish

Frilled Lizard

Tasmanian Devil. Sadly, the population has been afflicted by a contagious illness

Tiger Snake

"A Kookaburra sat on the old gum tree, merry merry king of the bush is he"
ooh to go down under and explore deep into the Australian bush

Kylie Minogue

Don Bradman, the great Aussie cricketer
~~~
My Top 10:
Picnic at Hanging Rock
Comrades
Heavenly Creatures
The Piano
Walkabout
The Proposition
Celia
An Angel at my Table
The Navigator: A Medieval Odyssey
Rabbit Proof Fence
It seems to me a high percentage of the best films from down under have a strong focus on children/youngsters, and immerse themselves in the natural landscapes
Below in year order are many of the most significant (admired, enjoyable and/or successful) films from the 2 countries.
01

Charles Tait

02

Harry Watt

03

John Heyer

04

Fred Zinnemann

05

Michael Powell

06

Nicolas Roeg

07

Ted Kotcheff

08

Peter Weir

09

Peter Weir

10

Ken Hannam

11

Fred Schepisi

12

Bruce Beresford

13

Peter Weir

14

Roger Donaldson

15

Phillip Noyce

16

Bruce Beresford

17

Fred Schepisi

18

Gillian Armstrong

19

George Miller

20

Bruce Beresford

21

George Miller

22

Geoff Murphy

23

Roger Donaldson

24

Peter Weir

25

George T. Miller

26

Peter Weir

27

Merata Mita

28

Tony Williams

29

Geoff Murphy

30

Paul Cox

31

Simon Wincer

32

John Duigan

33

Vincent Ward

34

Geoff Murphy

35

Bill Douglas

36

Peter Faiman

37

Mark Lewis

38

Richard Lowenstein

39

Peter Jackson

40

Fred Schepisi

41

Vincent Ward

42

Ann Turner

43

Phillip Noyce

44

Jane Campion

45

Alison Maclean

46

Tracey Moffatt

47

Jane Campion

48

John Duigan

49

Paul Cox

50

Jocelyn Moorhouse

51

Baz Luhrmann

52

Geoffrey Wright

53

Rolf de Heer

54

Jane Campion

55

Stephan Elliott

56

Lee Tamahori

57

P.J. Hogan

58

Peter Jackson

59

Chris Noonan

60

Rolf de Heer

61

Clara Law

62

Scott Hicks

63

Alison Maclean

64

Rob Sitch

65

Rob Sitch

66

Alan Lowery

67

Andrew Dominik

68

Baz Luhrmann

69

Peter Jackson

70

Ray Lawrence

71

Phillip Noyce

72

Ivan Sen

73

Niki Caro

74

Florian Habicht

75

Anthony Lucas

76

Rolf de Heer

77

Adam Elliot

78

Cate Shortland

79

Roger Donaldson

80

Greg Mclean

81

Ray Lawrence

82

Rolf de Heer

83

Elissa Down

84

Matt Norman

85

John Hillcoat

86

Rolf de Heer

87

Baz Luhrmann

88

Warwick Thornton

89

Adam Elliot

90

David Michôd

91

Belinda Chayko

92

Justin Kurzel

93

Cate Shortland