Art Theatre Guild
If you are unfamiliar with the Art Theatre Guild, and would like to read up on it, then you can peruse Roland Domenig's article here. There is very little I could add to that research, as it is very thorough.
Basically, the ATG was a a collection of Japanese filmmakers and distributors from about 1962 to 1984 who broke away from what they saw as the limitations of large-scale studio filmmaking, and instead went off on their own to produce new, interesting works. The typical production model was that the filmmaker had to raise 50% of his proposed budget, and then the ATG would pay the other half.
The only thing I'm aware of to compare it to would be the Czech New Wave, as to me, both are so wildly innovative, and totally break away from established norms. In my opinion, the ATG was the most creative phase of Japanese cinema. This is a compendium of all films produced under that logo.
Nanami: Inferno of First Love

Preparation for the Festival

Heroic Purgatory

Throw Away Your Books, Rally in the Streets

Emperor Tomato Ketchup

Pastoral: To Die in the Country

Coup d'Etat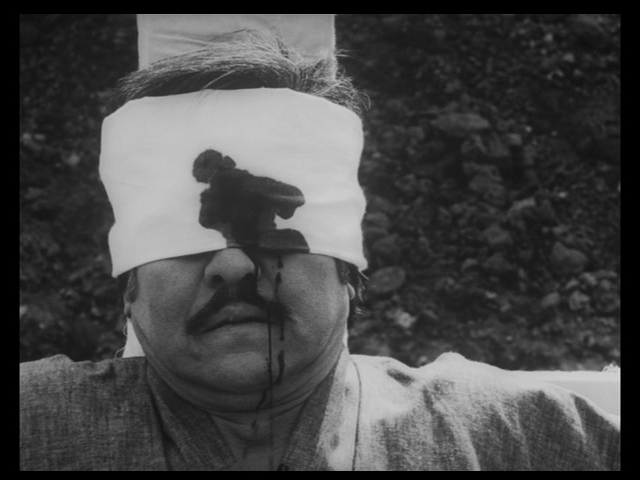 01

Shôhei Imamura

02

Nagisa Ôshima

03

Susumu Hani

04

Kihachi Okamoto

05

Toshio Matsumoto

06

Masahiro Shinoda

07

Nagisa Ôshima

08

Toshio Matsumoto

09

Nagisa Ôshima

10

Akio Jissoji

11

Yoshishige Yoshida

12

Kazuo Kuroki

13

Shûji Terayama

14

Akio Jissoji

15

Shûji Terayama

16

Toshio Matsumoto

17

Shûji Terayama

18

Nagisa Ôshima

19

Akio Jissoji

20

Susumu Hani

21

Kôji Wakamatsu

22

Nagisa Ôshima

23

Yasuzo Masumura

24

Kon Ichikawa

25

Yoshishige Yoshida

26

Kôichi Saitô

27

Masahiro Shinoda

28

Akio Jissoji

29

Shûji Terayama

30

Kazuo Kuroki

31

Kazuhiko Hasegawa

32

Yoichi Higashi

33

Yasuzo Masumura

34

Yoichi Higashi

35

Kichitaro Negishi

36

Nobuhiko Obayashi

37

Nobuo Nakagawa

38

Yoshimitsu Morita

39

Toshiharu Ikeda

40

Sogo Ishii

41

Shûji Terayama