BALLOONACY AND FLIGHTS OF FANCY
I can only apologise that some of my lists fall short of the weighty seriousness worthy of Mubi, but i find it hard to repress my love of this superlative means of travel (yes, this list refers to hot air balloons, not the small playthings). In May 2010 i was part of a grand balloon expedition surveying the wilds of a certain area. Of course we had to make sure on landing the natives were hospitable before disembarking; we were greeted by some kids who ran the length of the lush green clearing. Long had i wished to float away to distant lands in such a grand adventure- as a small boy i was engrossed in the honeymoon flight of Babar the elephant and his bride Celeste, over a blue blue sea.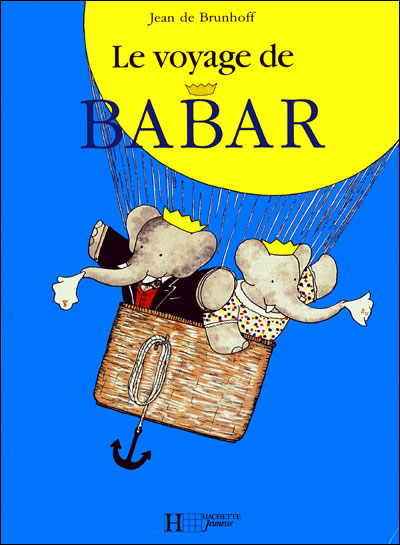 And oh what a stirring glorious sight it was early one sunny July morning on a canal boat gazing at the beautiful coloured balloons from the field nearby soaring high over the mountains. Oh, ooh, aah..

Hourray for the Montgolfier brothers!
The Attached Balloon (Zheliazkova, Bulgaria, 1967) is a fascinating Buglarian film in which wonder at a military type balloon is combined with social satire. Tarkovsky had the noble soaring spirit of course- as does Miyazaki Hayao, though i can't remember balloons in his films, so i extended the list to other flying contraptions of the unorthodox variety. Anonymouse has now done an aviation list.
Not on Mubi:
Tak Tic (Boddendijk)
Suggestions welcome; in my excitement i've already forgotten a couple. Now i think The Wizard of Oz missed a trick,- could have made more of balloon flight, but i'll include anyway- and if only Up hadn't got dragged into the seemingly inevitable rollercoaster violence. I'm including The Mysterious Geographic Explorations of Jasper Morello as its flying machine comes close enough to what i had in mind along with an adventurous spirit of the fantastical..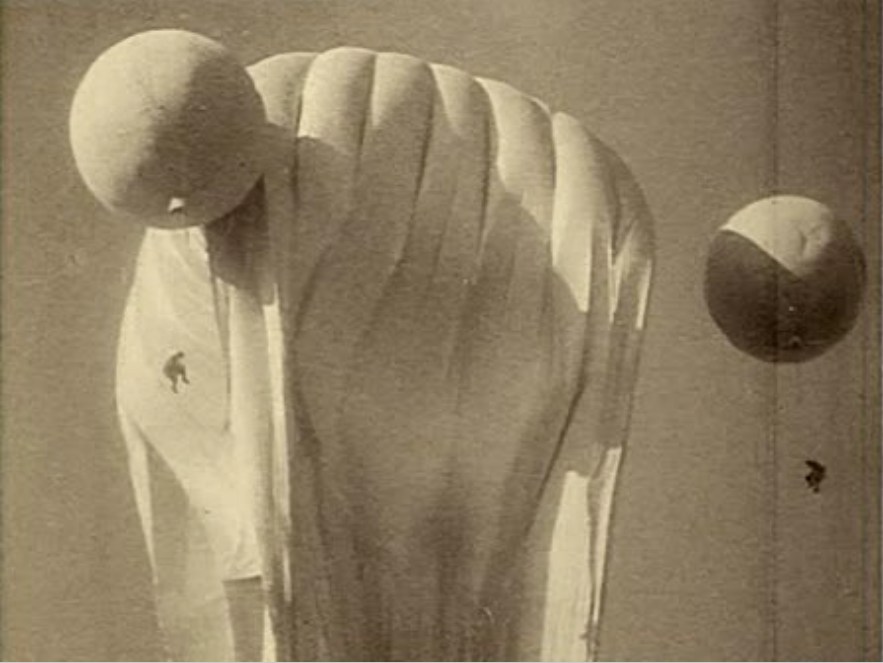 01

Martin Clapp

02

Binka Zhelyazkova

03

Victor Bergdahl

04

Buster Keaton

05

Victor Fleming

06

Michael Anderson

07

Albert Lamorisse

08

Jim Freeman

09

Andrei Tarkovsky

10

Larry Jordan

11

Andrei Tarkovsky

12

Federico Fellini

13

Terry Gilliam

14

Geoff Dunbar

15

Lynne Ramsay

16

Pete Docter

17

Roger Michell

18

Fredrik Edfeldt

19

Cy Endfield

20

Werner Herzog

21

Anthony Lucas

22

Hayao Miyazaki

23

Hayao Miyazaki

24

Alain Tanner

25

Carroll Ballard

26

Takashi Miike

27

Jan Troell

28

Jan Svěrák

29

Karel Zeman

30

Georges Méliès

31

Edgar Reitz

32

Luigi Maggi

33

Ken Annakin

34

Georges Méliès