Blackbeard With A Broadband Connection: Films I Own Digital Copies of Via Torrent, Download or Handbrake Rip
I would just like to say, before starting this list, that 99 times out of 100 I refuse to download a film easily available on DVD, like The Master, Les Miserables, or Rust and Bone, unless I need to see it for a personal project like a best-of-the-year poll or MUBI forum cup. The more mainstream films on this list are all DVD-R rips I got off DVDs I rented or borrowed from a friend or the library. I would also like to say that the massive expansion this list has undergone in the period from February to September 2013 is due to the fact that I'm buying a second hard drive for a ladyfriend to hold onto as a birthday gift/backup of all my films. ALWAYS support the artist, I plan to buy DVDs or (preferably) blu-rays of all these films eventually. RIP Demonoid and long live the information revolution!@!
!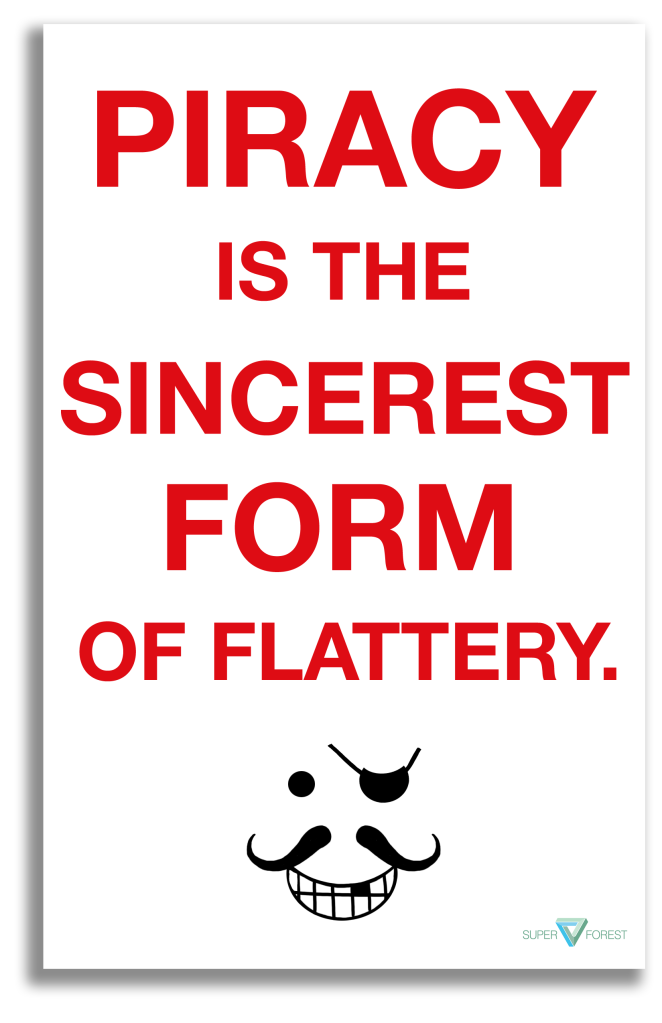 !
Extended editions:
Cremaster 3 (the 182 minute original cut)
Dr. Mabuse: The Gambler (the 271 minute restored version)
Underground (the 300 minute TV version)
Not in database:
7×7 Facts About the Life of the Poet Tohm di Roes in Present Climes (Tohm di Roes)
Absurda (David Lynch)
The Anchorite (Juan Estelrich)
Animation Masks (Jordan Wolfson)
At the Club (Alice Guy)
At the Floral Ball (Alice Guy)
At the Hypnotist's (Alice Guy)
At the Photographer's (Alice Guy)
Automated Hat-Maker and Sausage-Grinder (Alice Guy)
Avenue de l'Opera (Alice Guy)
Bathing in a Stream (Alice Guy)
The Bazaar Years (unknown)
The Beiderbecke Affair (David Reynolds)
Blood on the Beach (Sonic Youth)
Botched Eyeball Operation (Clint Enns/Denys Gareau)
Boys Beware (Sid Davis)
The Bride Stripped Bare by Her Bachelors (Keiichi Tanaami)
Brimstone and Treacle (Barry Davis)
The Burglars (Alice Guy)
Chicken (Patrick Smith)
Cinema Europe: The Other Hollywood (Michael Winterbottom/Kevin Brownlow)
Conversations in the Arts: Interview with Hollis Frampton (Esther Harriott)
Dance of the Seasons – Winter, Snow Dance (Alice Guy)
Disappearing Act (Alice Guy)
Double Blind (Sophie Calle/Greg Shepard)
Draped in White (Cornelia Schleime)
The Fisherman at the Stream (Alice Guy)
Fractions of Temporary Periods (Piero Bargellini)
Good-By Elvis and USA (Keiichi Tanaami)
Good-By Marilyn (Keiichi Tanaami)
Granny (Tatu Pohjavirta)
The Great Society (Fred Mogubgub)
The Heart of the Wise Lives in the House of Sorrow (Marin Malesevic)
Hello Berlin (Thomas Werner)
Home Movies (Man Ray)
Hommage a La Sarraz (Lutz Dammbeck)
Iran (Claude Lelouch)
Ivan the Idiot (Alexander Doulerain/Sergei Koryagin)
Keeping an Eye on Stan (Ken Jacobs/Nisi Jacobs)
Konrad! The Mother Said (Ramona Koeppel-Welsh)
Kubasa in a Glass (L'Atelier National du Manitoba)
The Landlady (Alice Guy)
Lapins Du Soir (Pierre Alferi)
Little Angel (Thomas Frydetzki)
Long Jeanne Silver (Alex de Rezny)
Love and Magnets (Yves Pelletier)
Mario Movie (Cory Arcangel)
Moment (Stephen Dwoskin)
Morte all'orecchio di Van Gogh (Piero Bargellini)
Murnau's 4 Devils: Traces of a Lost Film (Janet Bergstrom)
My Josephine (Barry Jenkins)
Naval Point (Tatu Pohjavirta)
Necrology (Claus Loser)
Nelda (Piero Bargellini)
Pierrette's Escapades (Alice Guy)
The Pig's Eclipse (Tatu Pohjavirta)
Report — A Comment on a Comment (Volker Lewandowsky)
Samuel (Cornelia Klauss)
The Samurai of Ayothaya (Nopporn Watin)
Sculpture Mouvante – Jean Tinguely (Hiroshi Teshigahara)
September, September (Gino Hahnemann)
Serpentine Dance by Lina Esbrard (Alice Guy)
Serpentine Dance by Mme. Bob Walter (Alice Guy)
Sign of Rome (Guido Brignone/Michelangelo Antonioni/Riccardo Freda/Vittorio Musy Giori)
Sing, Cowboy, Sing (Robert N. Bradbury)
Something to Think About (Cecil B. DeMille)
Stricnina (Piero Bargellini)
Sukkubus – den Teufel Im Leib (Georg Tressler)
Surprise Attack on a House at Daybreak (Alice Guy)
Teenage Lontano (Marina Rosenfeld)
Torso (Tatu Pohjavirta)
Transferimento di Modulazione (Piero Bargellini)
The Turn-of-the-Century Blind Man (Alice Guy)
Turn-of-the-Century Surgery (Alice Guy)
Vi Prego di Accettare Questo Semplice… (Piero Bargellini)
Virtavalta (Tatu Pohjavirta)
Vladimir 70 (Walter Carvalho)
Walk for Walk (Amy Lockhart)
What Is a Rhizome? Kluge and Vogl on Deleuze and Guattari (Alexander Kluge)
Where Adam Stood (Brian Gibson)
William Buys a Parrot (Antony Balch/William S. Burroughs)
Wonderful Absinthe (Alice Guy)
The list will get longer as I discover new titles. Don't be surprised if films disappear as I clear hard drive space, only to reappear on this list or on my DVD or blu-ray lists.
01

Michel Deville

02

Vladimir Carvalho

03

Frederick Wiseman

04

Daniel Diaz Torres

05

Joe Swanberg

06

Fredi M. Murer

07

Giorgos Lanthimos

08

Michael Haneke

09

Toshio Matsumoto

10

Bigas Luna

11

Tatu Pohjavirta

12

Glauber Rocha

13

Hiroshi Teshigahara

14

Vladimir Carvalho

15

Sergei Parajanov

16

Atom Egoyan

17

Hollis Frampton

18

Apichatpong Weerasethakul

19

Jonas Mekas

20

Maya Deren

21

Toshio Matsumoto

22

Joe Swanberg

23

Hollis Frampton

24

Lee Hsing

25

Nacer Khemir

26

Garson Kanin

27

Eberhard Itzenplitz

28

Carlo Lizzani

29

Camillo Mastrocinque

30

Yossi Madmoni

31

Albert Serra

32

Mario Bava

33

Claire Denis

34

Nils Malmros

35

Bernardo Bertolucci

36

Artavazd Peleshian

37

Tokuzô Tanaka

38

Edward A. Blatt

39

King Vidor

40

Cristian Mungiu

41

Russ Meyer

42

Alice Guy-Blaché

43

Frank Capra

44

Roy William Neill

45

Gary Tarn

46

Frederick Wiseman

47

Apichatpong Weerasethakul

48

Mario Bava

49

Jean-Pierre Melville

50

Nick Zedd

51

Carlos Enrique Taboada

52

Shûji Terayama

53

Donald Richie

54

Li Wenhua

55

Edward Yang

56

Howard Hawks

57

Jean-Luc Godard

58

Roland Klick

59

Shin'ya Tsukamoto

60

Walter Hugo Khouri

61

Claude Chabrol

62

Lav Diaz

63

Boris Barnet

64

Alice Guy-Blaché

65

Byambasuren Davaa

66

Lav Diaz

67

Rowan Lee Hartsuiker

68

Satyajit Ray

69

Tom Shankland

70

Gregory J. Markopoulos

71

Nadezhda Kosheverova

72

Djibril Diop Mambéty

73

Cory Arcangel

74

Wallace Wolodarsky

75

Standish Lawder

76

Herschell Gordon Lewis

77

Anand Gandhi

78

Standish Lawder

79

Carlos Saura

80

Matthew Barney

81

Matthew Barney

82

Matthew Barney

83

Matthew Barney

84

Matthew Barney

85

Donald Richie

86

Kôji Wakamatsu

87

Vlado Škafar

88

Auguste Lumière

89

Julien Duvivier

90

Mario Monicelli

91

Gleb Panfilov

92

Mikhail Belikov

93

František Vláčil

94

Leo Hurwitz

95

Brian De Palma

96

Stephen Dwoskin

97

Peter Delpeut

98

Cindy Sherman

99

Romolo Guerrieri

100

Nacer Khemir

101

Fritz Lang

102

Hollis Frampton

103

Ingmar Bergman

104

Jacques Rivette

105

Kenneth Anger

106

Nick Zedd

107

Rainer Werner Fassbinder

108

Carlos Saura

109

Zoltán Huszárik

110

Man Ray

111

Shûji Terayama

112

Yoshishige Yoshida

113

Frederick Wiseman

114

Franz Novotny

115

Kazuo Hara

116

Cory Arcangel

117

Fred Kelemen

118

Bert Haanstra

119

Jean Rollin

120

Michael Tuchner

121

Raúl Ruiz

122

Thomas Arslan

123

Dalibor Matanić

124

Jean Epstein

125

José Val del Omar

126

Louis Malle

127

Jack Smith

128

Mikio Naruse

129

Benedek Fliegauf

130

Toshio Matsumoto

131

Robert Bresson

132

Jon Jost

133

Andrew Noren

134

Boaz Yakin

135

Dominik Graf

136

Věra Chytilová

137

Andrew Kötting

138

Lech Majewski

139

Mani Kaul

140

Charles Vidor

141

Alice Guy-Blaché

142

Jirí Weiss

143

Carl Boese

144

Yasujirô Ozu

145

Nick Zedd

146

Jean Renoir

147

Philip Kaufman

148

Veit Harlan

149

Nikola Tanhofer

150

Sergei Parajanov

151

Robert Wiene

152

Hollis Frampton

153

Hollis Frampton

154

Robert Altman

155

Harry Smith

156

Mario Monicelli

157

Hollis Frampton

158

Frederick Wiseman

159

Assi Dayan

160

John T. Davis

161

Uri Zohar

162

Satyajit Ray

163

Abbas Kiarostami

164

Hynek Bočan

165

Steno

166

Frederick Wiseman

167

Forugh Farrokhzad

168

Paul Seed

169

Ti West

170

Carlo Lizzani

171

Václav Vorlíček

172

Michael Kalesniko

173

Péter Forgács

174

Ruben Östlund

175

Walerian Borowczyk

176

Charles Frank

177

Lucile Hadzihalilovic

178

Jack Clayton

179

Ryszard Bugajski

180

Alain Tanner

181

Kenneth Anger

182

Nick Zedd

183

Cory Arcangel

184

Jean Rouch

185

Daniel Gordon

186

Georges Franju

187

Marcel Carné

188

Marlen Khutsiyev

189

Chris Marker

190

Frederick Wiseman

191

Naoko Ogigami

192

Sergei Parajanov

193

Wim Wenders

194

Nick Zedd

195

Kenneth Anger

196

Jean Renoir

197

Jean-Luc Godard

198

Robert Bresson

199

Vladimir Carvalho

200

Pablo Giorgelli

201

Jon Jost

202

Eagle Pennell

203

Pierre Chenal

204

Frederick Wiseman

205

John M. Stahl

206

Philippe Falardeau

207

Heiner Carow

208

Philippe Garrel

209

Tom Hooper

210

Man Ray

211

Eric Pauwels

212

Mikhail Kalatozov

213

Chris Marker

214

Robert Jan Westdijk

215

Baltasar Kormákur

216

Mark Rappaport

217

Humphrey Jennings

218

Hong Sang-soo

219

Joram Lürsen

220

Kenneth Anger

221

José Val del Omar

222

Juan Antonio Bardem

223

Claude Autant-Lara

224

Sarah Kernochan

225

Paul Thomas Anderson

226

Frederick Wiseman

227

Lav Diaz

228

Kaspar Rostrup

229

Jean Eustache

230

Gregory J. Markopoulos

231

Frederick Wiseman

232

Mohsen Makhmalbaf

233

Claude Jutra

234

Antoine de Caunes

235

Elyseu Visconti

236

Jean Eustache

237

Bruce Conner

238

Aparna Sen

239

Costa-Gavras

240

Mario Monicelli

241

Gus Van Sant

242

Man Ray

243

Ildikó Enyedi

244

Vincent Dieutre

245

Alain Robbe-Grillet

246

Jan Troell

247

Henry Barakat

248

Stan Brakhage

249

Giorgio Ferroni

250

Roy Ward Baker

251

Hollis Frampton

252

Jack Smith

253

Alex van Warmerdam

254

Andrei Tarkovsky

255

Jean-Luc Godard

256

Peter Nestler

257

Clive Brook

258

Arne Mattsson

259

Howard Hawks

260

Mani Kaul

261

Daniele Luchetti

262

Jacques Rivette

263

Hollis Frampton

264

Jacques Rivette

265

Jürgen Reble

266

Emily Hagins

267

Bille August

268

Apichatpong Weerasethakul

269

George Stevens

270

Ephraim Kishon

271

Nick Zedd

272

Karim Traïdia

273

Srdjan Dragojević

274

Frederick Wiseman

275

Frederick Wiseman

276

Kenneth Anger

277

Helmut Weiss

278

Yakov Protazanov

279

Frederick Wiseman

280

João Salaviza

281

Pier Paolo Pasolini

282

Iván Zulueta

283

Paul Sharits

284

Albert Brooks

285

Trinh T. Minh-ha

286

Tatu Pohjavirta

287

Jonas Mekas

288

Bruce Conner

289

Garin Nugroho

290

Brian De Palma

291

Eduard Grečner

292

Man Ray

293

Budd Boetticher

294

Burt Kennedy

295

Louis Le Prince

296

Louis Bélanger

297

Jacques Audiard

298

Marco de Gastyne

299

Eadweard Muybridge

300

Emilio Fernández

301

Cyril Collard

302

Su Friedrich

303

Mark Rappaport

304

Stan van der Beek

305

Kenneth Anger

306

Jack Smith

307

František Vláčil

308

Naomi Kawase

309

Trinh T. Minh-ha

310

Robert Altman

311

Aleksandar Manic

312

Dana Plays

313

Dean DeBlois

314

Jytte Rex

315

Hans Alfredson

316

Su Friedrich

317

Mauritz Stiller

318

Oldřich Lipský

319

Jay Rosenblatt

320

Hollis Frampton

321

Justin Kurzel

322

Aleksandr Sokurov

323

Niall MacCormick

324

Mario Camerini

325

Frederick Wiseman

326

Frederick Wiseman

327

Yves Allégret

328

Štefan Uher

329

Bruce LaBruce

330

Hal Hartley

331

André Antoine

332

Robert Breer

333

Kenji Mizoguchi

334

Özer Kiziltan

335

Kim Jee-woon

336

Wisit Sasanatieng

337

Bruce Conner

338

Russell Rouse

339

Zhu Wen

340

Abbas Kiarostami

341

Shûji Terayama

342

Nick Zedd

343

Ralph Nelson

344

Anthony Mann

345

Frederick Wiseman

346

Nick Zedd

347

Charles Burnett

348

Jacques Becker

349

Claire Denis

350

William S. Burroughs

351

Louis Le Prince

352

Srdan Golubovic

353

Tanio Boccia

354

Raffaello Matarazzo

355

Emir Kusturica

356

Ruy Guerra

357

Cory Arcangel

358

Jacques Rivette

359

José Val del Omar

360

Paul Cox

361

Antonio Pietrangeli

362

Georgi Kropachyov

363

Tsai Ming-liang

364

Nacer Khemir

365

Donald Richie

366

Nick Zedd

367

Pat O'Neill

368

José Val del Omar

369

Frederick Wiseman

370

Alberto Cavalcanti

371

Maurice Pialat

372

Tsai Ming-liang

373

Zdeněk Podskalský

374

Nick Zedd

375

Nick Zedd

376

Nick Zedd

377

Abbas Kiarostami

378

Larisa Shepitko

379

Mike Nichols

380

Gerhard Friedl

381

Yoshishige Yoshida

382

Aditya Assarat

383

Satyajit Ray

384

Andrea Arnold

385

Jovan Jovanović

386

Ali Akbar Sadeghi