Brigitte Bardot
A sex symbol turned animal rights activist, Brigitte Bardot always lit up the screen until her 1973 retirement. Working with top directors such as Jean-Luc Godard, Henri-Georges Clouzot, Louis Malle, and Roger Vadim, the man who discovered her, she was always in high demand.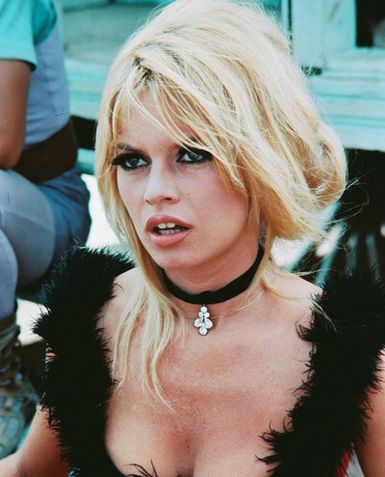 Though afraid to venture outside of France and cancelling a deal she made in Hollywood, she still managed to become an international star that people talk about to this day.
Underrated as an actress and singer, she had undeniable talent. Here is a ranked list of her work in film.
La vérité/The Truth (1960)
Vie privée/A Very Private Affair (1962)
Les femmes/The Vixen (1969)
Viva Maria! (1965)
Une parisienne (1957)
Le mépris/Contempt (1963)
La Bride sur le cou/Please, Not Now! (1961)
Voulez-vous danser avec moi?/Come Dance With Me! (1959)
En effeuillant la marguerite/Plucking the Daisy (1956)
Le repos du guerrier/Love on a Pillow (1962)
À coeur joie/Two Weeks in September (1967)
Histoires extraordinaires/Spirits of the Dead (1968)
Et Dieu… créa la femme/…And God Created Woman (1956)
Une ravissante idiote/The Ravishing Idiot (1964)
Cette sacrée gamine/Mam'zelle Pigalle (1956)
L'ours et la poupée/The Bear and the Doll (1970)
Don Juan ou Si Don Juan était une femme…/Don Juan (or If Don Juan Were a Woman) (1973)
Shalako (1968)
Les bijoutiers du clair de lune/The Night Heaven Fell (1958)
Helen of Troy (1956)
Cameo:
Masculin féminin: 15 faits précis (1966)
Dear Brigitte (1965)
Recommended reading:
Bardot, Deneuve, Fonda: My Life with the Three Most Beautiful Women in the World by Roger Vadim
Related lists:
Chicks With Glasses
French Actresses
Oh Deer
Quote:
"I have been very happy, very rich, very beautiful, much adulated, very famous and very unhappy."
Visit my site: Cinema Becomes Her

01

Henri-Georges Clouzot

02

Louis Malle

03

Jean Aurel

04

Louis Malle

05

Michel Boisrond

06

Jean-Luc Godard

07

Jean Aurel

08

Michel Boisrond

09

Marc Allégret

10

Roger Vadim

11

Serge Bourguignon

12

Federico Fellini

13

Roger Vadim

14

Édouard Molinaro

15

Michel Boisrond

16

Michel Deville

17

Roger Vadim

18

Edward Dmytryk

19

Roger Vadim

20

Robert Wise

21

Jean-Luc Godard