[China] [The Fourth Generation]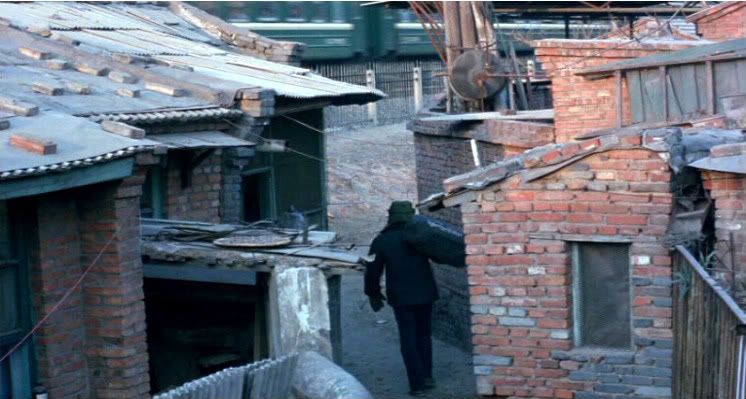 Black Snow / Ben ming nian (Xie Fei)
In 1978, Chinese cinema was recovering, like much of the country, from a ten-year-long nightmare. Maoist Red Guards had plunged the country into turmoil and violent chaos, unleashed by Chairman Mao's renewed radicalism and sustained by the ultra-leftist faction of the Communist Party of China commonly identified with Jiang Qing and the so-called Gang of Four. The Great Proletarian Cultural Revolution (1966-1976) extended into and disrupted every social and cultural aspect of Chinese society, including cinema, which was given special scrutiny from the beginning of the People's Republic, as a medium with the greatest possible propaganda value. These ten years began with a total cessation of film production. When production resumed in the 1970s, it was restricted to only the most radical, Maoist, 'Red' works: films based on revolutionary model operas (yangbanxi) such as The Red Lantern (Cheng Yin, 1970) and Taking Tiger Mountain By Strategy (Xie Tieli, 1970).
The generation of directors who graduated from the Beijing Film Academy in the early 1960s, just before the Cultural Revolution began, had their careers brutally interrupted. Most, like most intellectual youths of the time, were sent to the countryside for 're-education', and could only begin their professional filmmaking careers when the radicalism of the CR started to ebb.

Evening Rain / Ba shan ye yu (Wu Yigong & Wu Yonggang)
These directors are now called 'the Fourth Generation.' This situates them between the 'Third Generation' who made films during the 'seventeen years' post-Liberation period 1949-1966 (such as Woman Basketball Player No. 5, Xie Jin, 1957 and Early Spring in February, Xie Tieli, 1963) and the celebrated Fifth Generation (including Zhang Yimou, Chen Kaige, and Tian Zhuangzhuang), whose professional education began after the Cultural Revolution, and whose films started to emerge in China since 1983. In fact, the term 'Fourth Generation' was invented only retrospectively, after a collective tag was needed to label the emerging 'Fifth Generation'.
The Fourth Generation's double misfortune is to have been squeezed out by two phenomena: one political, the other aesthetic. The brutal ten year interruption in their careers meant that most were well into their 30s before they directed their first works. And the eruption of the Fifth Generation films on the world stage in 1984 with Chen Kaige's Yellow Earth captured the international film world's imagination, leaving a scant seven-year space for these directors' works to claim their own space in the realm of culture and cinema. This led to their relative obscurity in the West, one that is entirely circumstantial, and not commensurate with their artistic achievements.

My Memories of Old Beijing / Cheng nan jiu shi (Wu Yigong)
Leading fourth-generation directors like Wu Tianming, Wu Yigong, Huang Shuqin, Xie Fei, Teng Wenji, Zhang Nuanxin, and Yang Yanjin hit the ground running at the end of the 1970s, initiating a period of explosive cultural recovery that combined an unprecedented freewheeling spirit of artistic experimentation with a phenomenally widespread popular appeal. After the ten-year drought, Chinese audiences were hungry for home-grown entertaining movies (Albanian and Indian imports didn't suffice), that were more than the ideological party mouthpieces that the late Gang of Four era produced. And these young directors were desperate to get to work. Furthermore, Chinese society, having undergone an absolute cultural-political cataclysm whose wounds were still raw and unresolved, had an urgent need for cultural works to begin to take stock of what had happened. These films were made with a mission: to grope for ways of making sense of the trauma that the Cultural Revolution had wrought on their lives, console its millions of survivor-victims, and point towards alternative sets of values that could fill the social/political/cultural vacuum left by ten years of destruction. All this occurred in a still complex and highly controlled political system where censorship set formidable but constantly shifting boundaries, alternately encouraging directors to experiment with a freedom they had never before enjoyed in the PRC, and reigning in the most advanced, daring challenges to their cultural (and sometimes, implicitly, political) authority. This is a dance that still continues, both co-operative and adversarial, to the present.
The first ten years of the Fourth Generation, from 1978 to 1989, was when much of their most challenging work was accomplished. These two dates clearly bracket one of the most culturally open and fertile periods in China's modern history, with the repudiation of the Cultural Revolution and beginning of Deng Xiaoping's economic modernization at one end, and the political and cultural chill that followed the June 1989 Tiananmen protest movement and its violent suppression at the other. Though many of these directors continued to work through the 1990s and some, such as Teng Wenji and Wu Tianming, remain active today, their work has tended to drift since 1990 towards the two mainstreams in Chinese cinema production. On the one hand there are zhuxuanlü films (i.e. government studio-produced propaganda films), on the other culturally 'respectable' commercial works that embody a kind of prestige value for Chinese audiences and for the industry, while tending to fit neatly for overseas audiences into the marketing slot of Chinese-iana that stocks upscale foreign film theaters.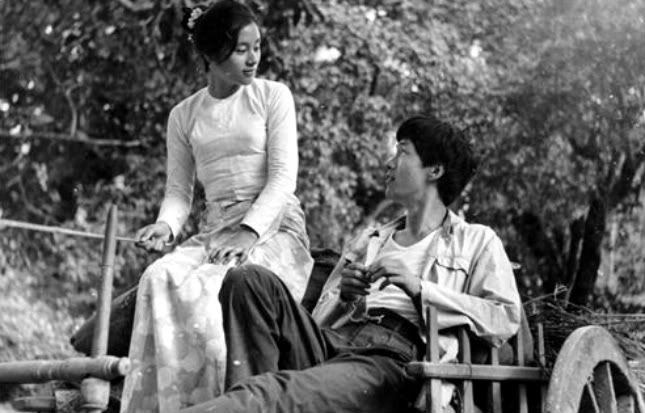 Sacrificed Youth / Qing chun ji (Zhang Nuanxin)
A selection of the most important works from this period reveals several common themes and tendencies in the films. As expected, they all share an obsession – explicit or implicit – with the Cultural Revolution. An alternative political and philosophical standpoint, then, emerges. Hard-line Maoism was dead. The films on the whole embraced a universalist humanism, implicitly distancing themselves from the then current political line of 'Socialism with Chinese characteristics,' which in practice meant embracing all-out capitalism while maintaining the Chinese Communist Party's political monopoly. Humanism, individualism and social liberalism were the ideological tools with which the films opposed the past ten years, and which kept them in a careful and complex system of balances, oppositions, and collaborations with political power. Aesthetically, the films exhibit a Soviet- and European-inspired professionalism that derives from the filmmakers' education. As classmates at the Beijing Film Academy, these directors were the first generation of Chinese film makers to receive a thoroughly professional technical education, and one that included extensive exposure to European, and especially Soviet films from the 1960s.
The energy and urgency that opened this era of creativity in Chinese cinema resulted in a fascinating experiment in popular cinema. The major works of the Fourth Generation sought and reached a widespread, enthusiastic audience: they were popular successes, unlike almost all the Fifth Generation films that are well known in the West. But they were popular films that employed 'art film' languages, either employing Bazinian neo-realism, Godardian experimentalism, Tarkovskian symbolic structures, or post-structuralist self-referentiality. Sometimes they even promiscuously adopted more than one at once, flaunting, to great effect, anti-narrative and alternative-narrative strategies, all in the context of a popular, and popularly received cinema. If the result in theory sounds confused and contradictory, in practice the films, at their best, can be jubilant, brazen conflations of popular genres with artistically rigorous methodologies and avant-garde structure and style. Their energy and daring held seeds of further innovations that succeeding generations of Chinese filmmakers would export to the rest of the world. At the same time, inscribed in the works are the restrictions under which the filmmakers labored. The resulting balance of tensions marks the works in fascinatingly complex, and completely unique ways. The hybrid of art and popular entertainment that emerged under these multiple stresses has left a legacy that is still undigested, both in China and in the West, and that demands to be both explored and enjoyed. We hope this re-introduction of the Fourth Generation to Western audiences can begin that process. —Shelly Kraicer

The Alley / Xiao jie (Yang Yanjin)
—Special thanks to Myra for her warm-hearted support. Please visit her seminal list for a comprehensive overview of mainland Chinese cinema.
[A work in progress. Suggestions are most welcome. Please let me know if you need further info regarding any of the titles. Thanks.]
___________________________________
Fourth Gen. on DVD
Black Snow (1990) – Click here (Second Run – U.K.)
___________________________________
Fourth Gen. on MU
Sacrificed Youth (1985) – Part 1 / Part 2
Old Well (1986) – Part 1 / Part 2
The Alley (1981) – Click here
My Memories of Old Beijing (1983) – Click here
- Password/Subtitles available upon request.
___________________________________
Fourth Gen. on VOD
River Without Buoys (1984) – Click here
Troubled Laughter (1979) – Click here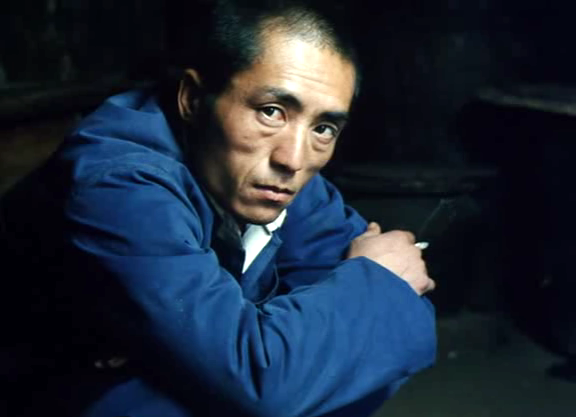 01

Zhang Zheng

02

Deng Yimin

03

Wu Yigong

04

Yang Yanjin

05

Wu Yigong

06

Wu Tianming

07

Teng Wenji

08

Cong Lianwen

09

Zhang Nuanxin

10

Yan Xueshu

11

Wu Tianming

12

U Lan

13

Huang Shuqin

14

Xie Fei

15

Xie Fei

16

Wu Tianming