Cinema of Cruelty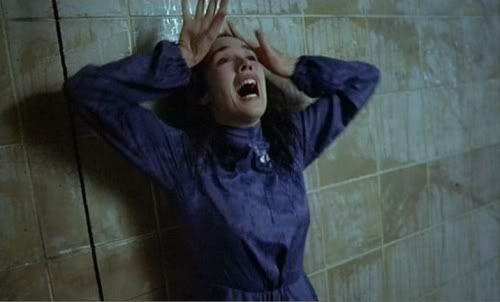 "Our petrified idea of the theater is connected with our petrified idea of a culture without shadows, where, no matter which way it turns, our mind ( esprit ) encounters only emptiness, though space is full.
But the true theater, because is moves and makes use of living instruments, continues to stir up shadows where life has never ceased to grope its way. The actor does not make the same gesture twice, but he makes gestures, he moves; and although he brutalizes forms, nevertheless behind them and through their destruction he rejoins that which outlives forms and produces their continuation.
The theater, which is in no thing, but makes use of everything – gestures, sounds, words, screams, light, darkness – rediscovers itself at precisely the point where the mind requires a language to express its manifestations.
And the fixation of the theater in one language – written words, music, lights, noises – bestokens its imminent ruin, the choice of any one language betraying a taste for the special effects of that language; and the desiccation of the language accompanies its limitation.
For the theater as for culture, it remains a question of naming and directing shadows: and the theater, not confined to a fixed language and form, not only destroys false shadows but prepares the way for a new generation of shadows, around which assembles the true spectacle of life.
To break through language in order to touch life is to create or recreate the theater; the essential thing is not to believe that this act must remain sacred, i.e., set apart the essential thing is to believe that not just anyone can create it, and that there must be a preparation.
This leads to the rejection of the usual limitations of man and man's powers, and infinitely extends the frontiers of what is called reality.
We must believe in a sense of life renewed by the theater, a sense of life in which man makes himself master of what does not yet exist, and brings it into being. And everything that has not been born can still be brought to life if we are not satisfied to remain mere recording organisms.
Furthermore, when we speak the word "life", it must be understood we are not referring to life as we know it from the surface of fact, but to that fragile, fluctuating center which forms never reach. And if there is one hellish, truly accursed thing in our time, it is our artistic dallying with forms, instead of being like victims burnt at the stake, signaling through the flames."
André Bazin also touched on this idea in his book "Cinema of Cruelty: From Buñuel to Hitchcock".
This list, which can potentially include a vast number of films, is meant to collect those works which embrace, embody, and/or are related to Artaud's dramatic theories. I'm only putting up a few to start.
Please feel free to submit suggestions.
01

Andrzej Żuławski

02

Akira Kurosawa

03

Andrzej Żuławski

04

Andrzej Żuławski

05

E. Elias Merhige

06

Peter Brook

07

Pier Paolo Pasolini

08

Lars von Trier

09

Germaine Dulac

10

John Parker

11

Ken Russell

12

Dimitri Kirsanoff

13

David Lynch

14

Luis Buñuel

15

Alejandro Jodorowsky

16

Alejandro Jodorowsky

17

Fernando Arrabal