ESSENTIAL FILMS BY WOMEN

Silences of the Palace (Moufida Tlatli)
*The HIStory of cinema is still to be re-written. Alice Guy-Blaché was one of the great pioneers of cinema, made hundreds of films, the first in 1896 before Méliès. Do check her out, there is skill and charm aplenty: I've done a list Alice Guy-Blaché, Queen of the Pioneers. In 1910s Hollywood, in films like Suspense, Lois Weber matched Griffith for panache. Lotte Reiniger was a pioneering feature film animator in the 1920s, with her silhouettes in The Adventures of Prince Achmed, while Germaine Dulac is widely credited with the first Surrealist film, The Seashell and the Clergyman (1928). Before Fantasia's animated abstract Bach Fugue there was Mary Ellen Bute's. Maya Deren was very influential on the post-war American avant-garde, though i must say her husband in the 40s Alexander Hammid, who co-directed Meshes of the Afternoon, deserves more recognition too. Marie Menken is described by our great list-maker Grey Daisies as the unsung heroine of the avant-garde. Agnes Varda is the mother of the French New Wave, Chantal Akerman surely a major director, Jeanne Dielman one of the great minimalist films. Is the Bulgarian Binka Zheliazkova's The Attached Balloon one of the neglected treasures of the world? In notoriously patriarchal Iran, there have been several prominent female directors, putting Hollywood to shame. Often female co-directors get overlooked; Miéville with Godard, Ágnes Hranitzky with Bela Tarr, Evelyn Lambart with Norman McLaren…
This site is honoured to have Chantal Akerman, Maria de Medeiros, Sally Potter, Julie Dash, Sadaf Foroughi, Allison Anders, Ava DuVernay among the users. Sally Potter has even done a list, My Teachers, as has Julie Dash. And good to have Agnes Varda's liaison with the site and her films being championed

Mädchen in Uniform, dir Leontine Sagan, Germany, 1931
Mädchen in Uniform is still a surprisingly neglected film in the history of cinema. It's about an orphaned teenage girl who attends a Prussian all-girl boarding school, which is run by the headmistress with a rod of iron. The girl develops a crush on a pretty and kind female teacher, but problems arise when she goes public about her feelings.
This certainly wasn't the first German film with prominent lesbian tones- the much more famous Pandora's Box comes to mind, and of course we had Marlene Dietrich in trouser suit serenading a woman in (the Hollywood film) Morocco, but here the sexual urges go beyond flirtatiousness. It's a surprise to read that at the time critics were more interested in the critique of authoritarian education, since the film has become something of a landmark Lesbian cult classic. I very much like the way both main themes, of authoritarianism (going beyond education to the whole disciplined and intolerant state machine), and same-sex love are handled; of course in a repressive system they are linked, and the Nazis were quick to ban the film on coming to power not long after.
The sexual frissons are not only sensual but also delicate and very poignant, with excellent central performances. Although officially co-directed by a man, to my mind this is very much Sagan's film. Today we still have boarding schools, maybe less authoritarian, but in many countries they are part of and support a privileged class system. In such cases, get rid of them, i say.
Another of my favourite films by a female director, Innocence, by Lucile Hadzihalilovic, is set in a girls' boarding school, albeit a more mysterious and less aggressive establishment
~
A longer list of significant films by women:
Joey Lauren Adams: Come Early Morning
Maren Ade: Everyone Else
Forest for the Trees
Carine Adler: Under the Skin
Yasmin Ahmad: Talentime
Eija-Liisa Ahtila: Love is a Treasure
Peggy Ahwesh: The Colour of Love
Peggy Ahwesh, Margie Strosser: Strange Weather
Mania Akbari: 20 Fingers
Chantal Akerman: All Night Long
The Captive
D'Est
Jeanne Dielman, 23 Quai du Commerce, 1080 Bruxelles
Je Tu il Elle
News from Home
Night and Day
Les Rendezvous d'Anna
Barbara Albert: Nordrand/Northern Skirts
State of the Nation: Austria in Six Chapters
Haifa Al-Mansour: Wadjda
Maria Alvarez: Habi the Foreigner
Mercedes Alvarez: The Sky Turns
Susana Amaral: Hour of the Star
Rachel Amodeo: What about Me
Allison Anders: Gas Food Lodging
Grace of my Heart
R.Anderson: Black Harvest
Ando Momoko: Kakera
Antouanetta Angelidi: Thief or Reality
Antoniak: Nothing Personal
Fanny Ardant: Ashes and Blood
Jane Arden: Anti-Clock
The Other Side of the Underneath
Asia Argento: Scarlett Diva
Gillian Armstrong: Little Women
My Brilliant Career
Oscar and Lucinda
Andrea Arnold: Fish Tank
Red Road
Wuthering Heights
Dorothy Arzner: Christopher Strong
Dance, Girl, Dance
Jamie Babbit: But I'm a Cheerleader
Julia Bacha: Budrus
Yamina Bachir: Rachida
Jennifer Baichwal: Manufactured Landscapes
Josiane Balasko: Gazon Maudit
Rakshan Bani-Etemad: The May Lady
Nargess
Under the Skin of the City
Clio Barnard: The Arbor
The Selfish Giant
Pina Bausch: The Complaint of an Express
Cynthia Beatt: The Invisible Frame
Edet Belzberg: Children Underground
Maria Luisa Bemberg: I, the Worst of All
Nobody's Wife
Margot Benacerraf: Araya
Reveron
Sadie Benning: It Wasn't Love
Amy Berg: Deliver us from Evil
Shari Springer Berman: American Splendor
Francesca Bertini: Assunta Spina
Julie Bertucelli: Since Otar Left
Besson: Quelque part quelqu'un
Radha Bharadwaj: Closet Land
Susanne Bier: After the Wedding
Brothers
In a Better World
Kathryn Bigelow: The Hurt Locker
Near Dark
Point Break
Strange Days
Zero Dark Thirty
Antonia Bird: Priest
Rosemarie Blank: Crossing Borders
Iciar Bollain: Even the Rain
Flowers from another World
Take my Eyes
Sandrine Bonnaire: Sabine
Lizzie Borden: Working Girls
Natalie Boulton: Voices from the Shadows
Joan Braderman: Joan does Dynasty
Catherine Breillat: A Ma Soeur
Brief Crossings
The Last Mistress
Romance
Zana Briski: Born into Brothels
Mary Bronstein: Yeast
Jutta Bruckner: Hunger Years- In a Land of Plenty
Rama Burshtein: Fill the Void
Mary Ellen Bute: Synchromy 4
Jane Campion: An Angel at my Table


Bright Star
A Girl's Own Story
The Piano
Sweetie
Margarida Cardoso: A Costa dos Murmurios/The Murmuring Coast
Edith Carlmar: Death is a Caress
Let me Borrow Your Wife
Niki Caro: Whale Rider
Helene Cattet: Amer
Liliana Cavani: The Night Porter
Ripley's Game
Marianne Chaud: Himalaya, Land of Women
Mabel Cheung: An Autumn's Tale
Abigail Child: Mayhem
Lisa Cholodenko: High Art
The Kids Are All Right
Joyce Chopra: Smooth Talk
Zero Chou: Drifting Flowers
Vera Chytilova: Daisies
Fruit of Paradise
Something Different
Shirley Clarke: Bridges-Go-Round
Connections
Cool World
Isabel Coixet: My Life without Me
Martha Coolidge: Rambling Rose
Valley Girl
Sofia Coppola: Lost in Translation
Marie Antoinette
Somewhere
The Virgin Suicides
Somewhere
Margarida Cordeiro: Tras-Os-Montes
Catherine Corsini: Leaving
Tizza Covi: Babooska
Jill Craigie: Blue Scar
Sally Cruikshank: Quasi at the Quackadero
Ariani Darmawan: Sugiharti Halim (segment from the omnibus "9808")
Julie Dash: Daughters of the Dust
Illusions

Julie Dash
Byambasuren Davaa: Cave of the Yellow Dog
Story of the Weeping Camel
Julie Delpy: 2 Days in Paris
Emmanuelle Demoris: Mafrouza – Oh Night!
Claire Denis: Beau Travail
Chocolat
The Intruder
35 Shots of Rum
Trouble Every Day
U.S Go Home
White Material
Maya Deren: At Land
Divine Horsemen
Meshes of the Afternoon
A Ritual in Transfigured Time
Virginie Despentes, Coralie Trin Thi: Baise-Moi
Storm de Hirsch: Peyote Queen
Niki de Saint-Phalle: Daddy
Marina de Van: Dans ma Peau
Deepa Dhanraj: What Happened to this City?
Nia Di Nata: Arisan
Mati Diop: Atlantiques
Assia Djebar: The Nouba of the Women of Mount Chenoua
Lola Doillon: Contre Toi
Valérie Donzetti: Declaration of War
Doris Dorrie: Keiner Liebt Mich
Men
Doroteya Droumeva: The Letter
Germaine Dulac: L'Invitation au Voyage
The Seashell and the Clergyman
The Smiling Madame Beudet
Cheryl Dunye: The Watermelon Woman
Marguerite Duras: Le Camion
India Song
Les Mains Négatives
Nathalie Granger
Le Navire Night
Son nom de Venise dans Calcutta Désert
Ava DuVernay: I Will Follow
Christine Edzard: Little Dorrit
Olga Egorova: Partisan Songspiel
Judit Elek: Lady from Constantinople
Ildiko Enyedi: My Twentieth Century
Nora Ephron: Sleepless in Seattle
You've Got Mail
Heidi Ewing, Rachel Grady: 1th & Delaware
Valerie Export: Invisible Adversaries
Remote..,Remote
Valerie Faris: Little Miss Sunshine
Forugh Farrokhzad: The House is Black

the great Iranian poet Forough Farrokhzad
Safu Faye: Letter from my Village
Pascale Ferran: Coming to Terms with the Dead
Lady Chatterley
Sophie Fiennes: Over Your Cities Grass will Grow
Anne Fontaine: Nathalie
Amanda Forbis, Wendy Tilby: When the Day Breaks
Sadaf Foroughi: Féminin, Masculin
Sara in 10 Minutes
Jodie Foster: Little Man Tate
Su Friedrich: Sink or Swim
Ideya Garanina: Poor Lisa
Nicole Garcia: The Adversary
Julie Gautier: Free Fall
Dyana Gaye: Deweneti
Katrin Gebbe: Nothing Bad Can Happen
Valeriya Germanika: Everybody Dies But Me
Greta Gerwig: Nights and Weekends
Delphine Gleize: Carnages
Sara Gomez: One Way or Another
Marleen Gorris: Antonia's Line
A Question of Silence
Debra Granik: Down to the Bone
Winter's Bone
Joan C Gratz: Mona Lisa Descending a Staircase
Maggie Greenwald: Songcatcher
Sabina Guzzanti: Viva Zapatero!
Alice Guy: Falling Leaves
La Fée aux Choux
Heroine
La Saucisse

Alice Guy-Blaché
Lucile Hadzihalilovic: Innocence
Randa Haines: Children of a Lesser God
Barbara Hammer: Double Strength
Dyketactics
Nitrate Kisses
Genevieve Hamon: Acera, or the Witches' Dance
The Love Life of the Octopus
Haneda Sumiko: Into the Picture Scroll
Mia Hansen-Love: All is Forgiven
Father of my Children
Mary Harron: American Psycho
Jessica Hausner: Lourdes
Amy Heckerling: Clueless
Fast Times at Ridgemont High
Astrid Henning-Jensen: Palle Alone in the World
Joanna Hogg: Archipelago
Unrelated
Agnieszka Holland: Europa Europa
In Darkness
Olivier Olivier
Screen Tests
The Secret Garden
Nicole Holofcener: Lovely and Amazing
Heddy Honigmann: O Amor Natural
Pirjo Honkasalo: The Three Rooms of Melancholia
Agnes Hranitzky: Werckmeister Harmonies
The Man from London
The Turin Horse
Huang Shuqin: A Soul Haunted by Painting
Ann Hui: Boat People
Love in a Fallen City
Song of the Exile
Daniele Huillet: Chronicle of Anna Magdalena Bach
Class Relations
From the Clouds to the Resistance
L'Itinéraire de Jean Bricard
Not Reconciled
Sicilia
A Visit to the Louvre
Courtney Hunt: Frozen River
Inoue Tsuki: Woman who is Beating the Earth
Dianne Jackson: The Snowman
Wanda Jakoubowska: The Last Stage
Eugenie Jansen: Calimucho
Agnes Jaoui: Look at Me
The Taste of Others
Patty Jenkins: Monster
Jeong Jae-eun: Take Care of my Cat
Angelina Jolie: In the Land of Blood and Honey
Miranda July: Me and You and Everyone We Know
Nelly Kaplan: Charles et Lucy
Nea
Anna Karina: Vivre Ensemble
Naomi Kawase: Forest of Mourning
Katatsumori
Shara
Suzaku
Diane Keaton: Heaven
Dorota Kedzierzawska: Crows
The End of the World
Kim So Yong: In Between Days
Treeless Mountain
Alison Kobayashi: Dan Carter
Barbara Koppel: Harlan County, U.S.A
Tirill Kove: The Danish Poet
Ester Krumbachová: The Murder of Mr Devil
Ellen Kuras: The Betrayal
Diane Kurys: Entre Nous
Karyn Kusama: Girl Fight
Juhui Kwon: Feature Film
Nadine Labaki: Caramel
Evelyn Lambart: Begone Dull Care
Mr Frog Went a-Courting
Clara Law: Autumn Moon
Goddess of 1967
Caroline Leaf: Metamorphosis of Mr Samsa
The Street
Two Sisters
Isild Le Besco- Bas-Fonds
Kasi Lemmons: Eve's Bayou
Nanouk Leopold: Guernsey
Sophie Letourneur: La Vie au Ranch
Helen Levitt, Janice Loeb: In the Street
Frieda Liappa: A Quiet Death
The Years of the Big Heat
Sue Lingford: Pleasures of War
What She Wants
Caroline Link: Nowhere in Africa
A Year ago in Winter
Barbara Linkevitch: Traces
Lynne Littman: Testament
Liu Jiayin: Oxhide
Oxhide II
Claudia Llosa: MadeinUSA
The Milk of Sorrow
Sharon Lockhardt: Lunch Break
Barbara Loden: Wanda
Kim Longinotto: Divorce, Iranian Style
Hold me Tight, Let me Go
Runaway
Shinjuku Boys
Angela Lucchi: From the Pole to the Equator
Ida Lupino: The Bigamist
The Hitch-hiker
On Dangerous Ground
Outrage
Jennifer Chambers Lynch: Boxing Helena
Chained
Alison Maclean: Kitchen Sink
Jesus' Son
Hana Makhmalbaf: Buddha Collapsed out of Shame
Joy of Madness
Marzieh Makhmalbaf/Meshkini: The Day I Became a Woman
Stray Dogs
Samira Makhmalbaf: The Apple
At Five in the Afternoon
Blackboards
Two Legged Horse

Samira Makhmalbaf
Sarah Maldoror: Sambizanga
Laura Mañá: Morir in San Hilario
Aline Mare: Mutable Fire
Marais: The Unpolished
Tonia Marketaki: John the Violent
Penny Marshall: Awakenings
Big
Lucrecia Martel: La Cienaga
The Headless Woman
The Holy Girl
Mara Mattuschka: Cerolax 11
NabelFabel
S.O.S Extraterrestria
Elaine May: The Heartbreak Kid
Mikey and Nicky
A New Leaf
Maria de Medeiros: The Captains of April
Deepa Mehta: Earth
Fire
Water
Ursula Meier: Home
Marie Menken: Glimpse of a Garden
Go! Go! Go!
Visual Variations on Noguchi
Nina Menkes: Bloody Child
Agnes Merlet: Artemisia
Marta Meszaros: Adoption
A Diary for my Children
Nancy Meyers: Something's Gotta Give
What Women Want
Anne-Marie Miéville: Deux Fois Cinquante Ans du Cinéma Francais
Ici et Ailleurs
The Old Place
Tahmineh Milani: The Hidden Half
Two Women
Rebecca Miller: Personal Velocity
Helke Misselwitz: After Winter Comes Spring
Ariane Mnouchkine: Moliere
Tracey Moffatt: Night Cries: A Rural Tragedy
Jocelyn Moorhouse: Proof
Milagros Mumenthaler: Back to Stay
Kira Muratova: Asthenic Syndrome
Brief Encounters
Chekhov's Motifs
Long Farewells
Mira Nair: Monsoon Wedding
The Namesake
Salaam Bombay
Laurel Nakadate: The Wolf Knife
Gunvor Nelson: My Name is Oona
Shirin Neshat: Turbulent
Women without Men
Nishikawa Miwa: Dear Doctor
Yureru
Maria Novaro: Danzon
Sharmeen Obaid-Chinoy: Saving Face
Obomsawin: Incident at Restigouche
Kanehsatake: 270 Years of Resistance
Jenni Olson: 575 Castro Street
Gulshat Omarova: The Recruiter
Louise Osmond: Deep Water
Halima Ouardiri: Mokhtar
Euzhan Palcy: A Dry White Season
Rue Cases Negres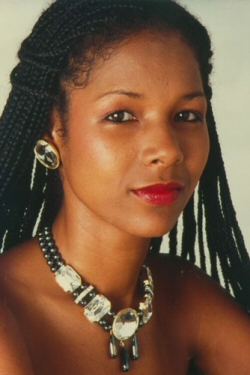 Euzhan Palcy
Verena Paravel: Leviathan
Park Chan-Ok: Jealousy is my Middle Name
Paju
Ewa Petelska: Black Wings
The Stone Sky
Kimberly Peirce: Boys Don't Cry
Regina Pessoa: Tragic Story with Happy Ending
Jeanette & Ann Petrie: Mother Teresa
Alexandra Pigg: Letter to Brezhnev
Suzan Pitt: Asparagus
Ana Poliak: Pin Boy
Sara Polley: Away from Her
Stories we Tell
Julia Pott: Belly
Sally Potter: Gold Diggers
Orlando
The Tango Lesson
Yes
Proskurina: Truce
Rached: Four Women of Egypt
Yvonne Rainer: Film about a Woman who
Lynne Ramsay: Gasman
Morvern Callar
Ratcatcher
We Need to Talk about Kevin
Jackie Raynal: Deux Fois
Dee Rees: Pariah
Kelly Reichardt: Meek's Cutoff
Old Joy
Wendy and Lucy
Lotte Reiniger: The Adventures of Prince Achmed
The Little Chimney Sweep
Leni Riefenstahl: The Blue Light
Olympia
Triumph of the Will
Pipilotti Rist: i'm a Victim of this Song
Marta Rodriguez: The Brickmakers
Francoise Romand: Mix Up
Ros: La Monos
Isabella Rossellini: Green Porno, Scandalous Sea
Esther Rots: Kan door Huid Heen/ Can go through Skin
Patricia Rozema: I've Heard the Mermaids Sing
Sach: Investigation of a Flame
Leontine Sagan: Madchen in Uniform
Helma Sanders-Brahms: The Future of Emily
Germany, Pale Mother
Shirin's Wedding
Valeria Sarmiento: Lines of Wellington
Nancy Savoca: Household Saints
Angela Schanelec: Passing Summer
Scherfig: An Education
Italian for Beginners
Carolee Schneemann: Fuses
Snows
Céline Sciamma: Naissance des Pieuvres
Lillian Schwartz: UFOs
Scott: Strangers in Good Company
Susan Seidelman: Desperately Seeking Susan
Smithereens
Aparna Sen: 36 Chowringhee Lane
Mr and Mrs Iyer
Coline Serreau: Three Men and a Cradle
Think Global, Act Rural
Jana Sevcikova: Jakub
Old Believers
Shariar: Daughters of the Sun
Larisa Shepitko: The Ascent
Motherland of Electricity
Wings

Larisa Shepitko
Cate Shortland: Lore
Somersault
Esfir Shub: The Fall of the Romanoff Dynasty
Shum: Long Life, Happiness and Prosperity
Joan Silver: Chilly Scenes of Winter
Juliya Solntseva: Enchanted Desna
Poem of the Sea
Susan Sontag: Promised Lands
Maria Speth: The Days Between
Madonnas
Penelope Spheeris: The Decline of Western Civilization
Spinell: Viki Ficki
Lynne Stopkewich: Kissed
Suspicious River
Deborah Stratman: Kings of the Sky
O'er the Land
Barbra Streisand: Yentl
Caroline Strubbe: Lost Persons Area
Anocha Suwichakornpong: Mundane History
Eva Szasz: Cosmic Zoom
Margaret Tait: Aerial
Sophia Takal: Green
Kimi Takesue: Summer of the Serpent
Tan Chui Mui: Company of Mushrooms
A Tree in Tanjung Malin
Love Conquers All
Tanada Yuki: Moon and Cherry
Tanaka Kinuyo: The Moon has Risen
Giovanna Taviani: Return to the Aeolian Islands
Julie Taymor: Frida
Titus
Suzie Templeton: Peter and the Wolf
Sara Terry: Fambul Tok
Stella Theodoraki: Close, So Close
Daniela Thomas: Foreign Land
Ondi Timoner: Library of Dust
We Live in Public
Moufida Tlatli: The Season of Men
Silences of the Palace
Fina Torres: Oriana
Helena Třeštíková: Vojta Lavicka: Ups and Downs
Trinh T Minh-ha: The Fourth Dimension
Reassemblage
Surname Việt Given Name Nam
Margarethe von Trotta: The German Sisters
The Lost Honour of Katherina Blum
Rosa Luxemburg
Athina Tsangari: Attenberg
Ann Turner: Celia
Sarah Turner: Perestroika
Hermina Tyrlova: Modra Zasterka
Liv Ullmann: Faithless
Sofie
Yesim Ustaoglu: Araf- Somewhere in Between
Journey to the Sun
Waiting for the Clouds
Agnes Varda: The Beaches of Agnes
Le Bonheur
Cleo from 5 to 7
The Gleaners and I
L'Opéra Mouffe
La Pointe Courte
Vagabond

Agnes Varda
Cecile Vernant: Il était une Fois….Sasha et Désiré
Sandrine Veysset: Will it Snow for Christmas?
Drahomira Vihanova: The Pilgrimage of Students Peter and Jacob
Squandered Sunday
Anne Villaceque: Riviera
Teresa Villaverde: A Idade Major
Os Mutantes
Transe
Virginie Wagon: Le Secret
Lucy Walker: Waste Land
Rachel Ward: Beautiful Kate
Lois Weber: Hypocrites
Shoes
Suspense
Claudia Weill: Girlfriends
Adrienne Weiss: Guardian of the Frontier
Lina Wertmuller: Love and Anarchy
Seven Beauties
Swept Away by an Unusual Destiny..
Nettie Wild: A Place Called Chiapas
Juanita Wilson: As If I'm Not There
Yang Yong-hi: Dear Pyongyang
Sona, the Other Myself
Youssef: Marjoun and the Flying Headscarf
Jasmila Zbanic: Grbavica, Land of my Dreams
Zhang Nuanxin: Sacrificed Youth
Binka Zhelyazkova: The Attached Balloon
The Last Word
The Swimming Pool

Innocence (Hadzihalilovic)

Turbulent (Neshat)

Jeanne Dielman (Akerman)

Tragic Story with Happy Ending (Pessoa)

Daisies (Chytilova)
~~
My favourites:
Innocence (Hadzihalilovic)
Jeanne Dielman (Akerman)
Silences of the Palace (Tlatli)
Werckmeister Harmonies (Hranitzky) co-d
Madchen in Uniform (Sagan)
Shara (Kawase)
The Attached Balloon (Zheliazkova)
Brickmakers (Rodriguez) co-d
The House is Black (Farrokhzad)
Adoption (Meszaros)
The Old Place (Miéville) co-d
Oriane (Torres)
Le Bonheur (Varda)
From the Clouds to the Resistance (Huillet) co-d
Invisible Adversaries (Export)
Saving Face (Obaid-Chinoy) co-d
Take Care of my Cat (Jeong Jae-Eun)
The Other Side of Underneath (Arden)
A Tree in Tanjung Malim (Tan Chui Mui)
Women without Men (Neshat)
Chronicle of Anna Magdalena Bach (Huillet) co-d
Daughters of the Dust (Dash)
The Day I Became a Woman (Meshkini)
The Piano (Campion)
Begone Dull Care (Lambart) co-d
Orlando (Potter)
La Cienaga (Martel)
The Ascent (Shepitko)
Katatsumori (Kawase)
Story of the Weeping Camel (Davaa) co-d
Archipelago (Hogg)
Foreign Land (Thomas) co-d
Quasi at the Quackadero (Cruikshank)
The Love Life of the Octopus (Hamon) co-d
From the Pole to the Equator (Lucchi) co-d
Celia (Turner)

Chocolat (Claire Denis)
See this list for a July 2011 poll of favourite films by women, Also, Apursansar's lists Apursansar's Female Directors Canon and Japanese Female Directors
The list below is in year order. I'm hoping many more films by Alice Guy-Blaché will be added to the site, and too many others on the list above are also missing. As well as personal favourites, i've included some popular hits and landmark films i'm less keen on.
01

Alice Guy-Blaché

02

Alice Guy-Blaché

03

Phillips Smalley

04

Lois Weber

05

Francesca Bertini

06

Germaine Dulac

07

Lotte Reiniger

08

Germaine Dulac

09

Esfir Shub

10

Germaine Dulac

11

Leontine Sagan

12

Dorothy Arzner

13

Leni Riefenstahl

14

Leni Riefenstahl

15

Leni Riefenstahl

16

Dorothy Arzner

17

Maya Deren

18

Maya Deren

19

Wanda Jakubowska

20

James Agee

21

Evelyn Lambart

22

Edith Carlmar

23

Ida Lupino

24

Ida Lupino

25

Agnès Varda

26

Edith Carlmar

27

Agnès Varda

28

Ewa Petelska

29

Margot Benacerraf

30

Agnès Varda

31

Shirley Clarke

32

Forugh Farrokhzad

33

Věra Chytilová

34

Yuliya Solntseva

35

Marie Menken

36

Storm De Hirsch

37

Jean-Marie Straub

38

Agnès Varda

39

Věra Chytilová

40

Binka Zhelyazkova

41

Kira Muratova

42

Jean Painlevé

43

Larisa Shepitko

44

Carolee Schneemann

45

Jackie Raynal

46

Danièle Huillet

47

Drahomíra Vihanová

48

Věra Chytilová

49

Kira Muratova

50

Jane Arden

51

Elaine May

52

Marguerite Duras

53

Sarah Maldoror

54

Marta Rodríguez

55

Tonia Marketaki

56

Jean Painlevé

57

Binka Zhelyazkova

58

Yvonne Rainer

59

Barbara Hammer

60

Volker Schlöndorff

61

Chantal Akerman

62

Chantal Akerman

63

Marguerite Duras

64

Lina Wertmüller

65

Márta Mészáros

66

Barbara Kopple

67

Elaine May

68

Sally Cruikshank

69

António Reis

70

Safi Faye

71

Larisa Shepitko

72

Valie Export

73

Caroline Leaf

74

Binka Zhelyazkova

75

Julio García Espinosa

76

Caroline Leaf

77

Marguerite Duras

78

Ideya Garanina

79

Chantal Akerman

80

Suzan Pitt

81

Danièle Huillet

82

Gillian Armstrong

83

Margarethe von Trotta

84

Jutta Bruckner

85

Helma Sanders-Brahms

86

Aparna Sen

87

Dianne Jackson

88

Ann Hui

89

Amy Heckerling

90

Julie Dash

91

Marleen Gorris

92

Chantal Akerman

93

Trinh T. Minh-ha

94

Diane Kurys

95

Euzhan Palcy

96

Márta Mészáros

97

Fina Torres

98

Chris Bernard

99

Suzana Amaral

100

Yvonne Rainer

101

Françoise Romand

102

Agnès Varda

103

Margarethe von Trotta

104

Joan Braderman

105

Yervant Gianikian

106

Frieda Liappa

107

Kathryn Bigelow

108

Christine Edzard

109

Claire Denis

110

Dorota Kędzierzawska

111

Penny Marshall

112

Mira Nair

113

Ann Turner

114

Ildikó Enyedi

115

Trinh T. Minh-ha

116

Kira Muratova

117

Helke Misselwitz

118

Ann Hui

119

Jane Campion

120

Tracey Moffatt

121

Su Friedrich

122

Teresa Villaverde

123

Agnieszka Holland

124

Allison Anders

125

Julie Dash

126

Clara Law

127

Sadie Benning

128

Rakhshan Bani-Etemad

129

Barbara Hammer

130

Joan C. Gratz

131

Sally Potter

132

Chantal Akerman

133

Peggy Ahwesh

134

Jane Campion

135

Nora Ephron

136

Naomi Kawase

137

Dorota Kędzierzawska

138

Moufida Tlatli

139

Claire Denis

140

Mara Mattuschka

141

Rosemarie Blank

142

Marleen Gorris

143

Amy Heckerling

144

Kathryn Bigelow

145

Lynne Stopkewich

146

Sandrine Veysset

147

Nina Menkes

148

Walter Salles

149

Mabel Cheung

150

Nettie Wild

151

Shirin Neshat

152

Teresa Villaverde

153

Samira Makhmalbaf

154

Claire Denis

155

Lynne Ramsay

156

Amanda Forbis

157

Barbara Albert

158

Yeşim Ustaoğlu

159

Kimberly Peirce

160

Jean-Luc Godard

161

Lucile Hadzihalilovic

162

Drahomíra Vihanová

163

Marzieh Makhmalbaf

164

Samira Makhmalbaf

165

Maria de Medeiros

166

Virginie Despentes

167

Mary Harron

168

Agnès Jaoui

169

Liv Ullmann

170

Virginie Wagon

171

Caroline Link

172

Mira Nair

173

Rakhshan Bani-Etemad

174

Antouanetta Angelidi

175

Nicole Garcia

176

Trinh T. Minh-ha

177

Kim Longinotto

178

Lucrecia Martel

179

Angela Schanelec

180

Catherine Breillat

181

Eija-Liisa Ahtila

182

Barbara Albert

183

Niki Caro

184

Kira Muratova

185

Marina de Van

186

Jae-eun Jeong

187

Stella Theodoraki

188

Luigi Falorni

189

Samira Makhmalbaf

190

Nia Dinata

191

Sofia Coppola

192

Icíar Bollaín

193

Maren Ade

194

Patty Jenkins

195

Isabel Coixet

196

Naomi Kawase

197

Shari Springer Berman

198

Lucrecia Martel

199

Claire Denis

200

Cate Shortland

201

Deborah Stratman

202

Margarida Cardoso

203

Yuki Tanada

204

Tan Chui Mui

205

Mercedes Álvarez

206

Danièle Huillet

207

Yang Yong-hi

208

Tizza Covi

209

Regina Pessoa

210

Kelly Reichardt

211

Liu Jiayin

212

Dyana Gaye

213

Andrea Arnold

214

So Yong Kim

215

Jennifer Baichwal

216

Jasmila Žbanić

217

Jonathan Dayton

218

Pascale Ferran

219

Sarah Polley

220

Emmanuelle Demoris

221

Vincent Paronnaud

222

Torill Kove

223

Sadaf Foroughi

224

Lucía Puenzo

225

Naomi Kawase

226

Céline Sciamma

227

So Yong Kim

228

Lucrecia Martel

229

Mia Hansen-Løve

230

Danièle Huillet

231

Kathryn Bigelow

232

Kelly Reichardt

233

Agnès Varda

234

Claire Denis

235

Jane Campion

236

Andrea Arnold

237

Julia Bacha

238

Claire Denis

239

Maren Ade

240

Liu Jiayin

241

Claudia Llosa

242

Caroline Strubbe

243

Shirin Neshat

244

Miwa Nishikawa

245

Sofia Coppola

246

Debra Granik

247

Lisa Cholodenko

248

Clio Barnard

249

Kelly Reichardt

250

Ava DuVernay

251

Sophie Fiennes

252

Joanna Hogg

253

Susanne Bier

254

Guillaume Nery

255

Valérie Donzelli

256

Lynne Ramsay

257

Josh Biggs

258

Angelina Jolie

259

Ondi Timoner

260

Milagros Mumenthaler

261

Daniel Junge

262

Valeria Sarmiento

263

Cate Shortland

264

Jennifer Chambers Lynch

265

Verena Paravel

266

María Florencia Álvarez