HOMAGE TO PATAGONIA

Torres del Paine national park, Chile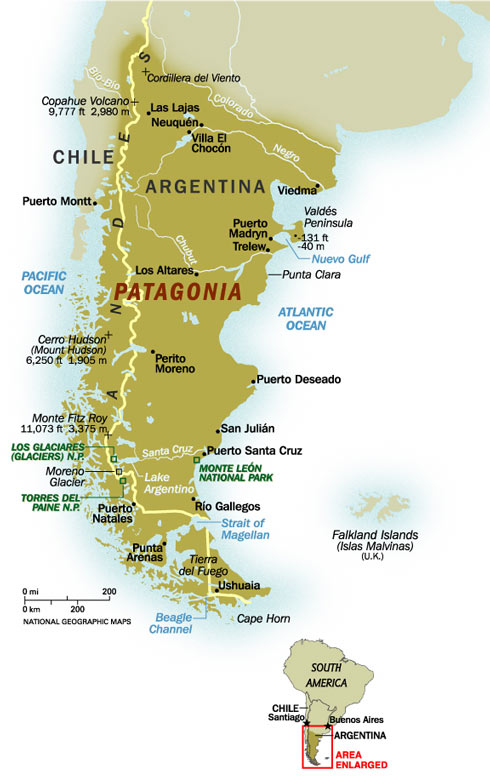 Argentina
Patagonia haunts my imagination. Encompassing Southern Argentina and Chile, towering peaks, bleak steppe-like plains, glaciers, fjords and lakes, it's a land of gauchos and guanacos, penguins and parrakeets, caranchos and cougars, zorros and zorrinos, oh forests too as in Bielinsky's Aura. While the scenery in many areas is majestic, the climate and terrain are often inhospitable. Little surprise that Werner Herzog should turn up for a film, Scream of Stone, about a mountaineering challenge, at the dramatic Cerro Torre mountain.
Carlos Sorin was born in Buenos Aires but seems taken with Patagonia as a location for his films, including the warm, pleasing Historias Minimas and internationally popular Bombon El Perro, a road movie with man's best friend. Lisandro Alonso's film Liverpool is among the most critically admired Latin American films of the past decade. It concerns a rootless merchant seaman and is set in the world's Southernmost city Ushaia. Fernando Solanas' striking political satire The Journey, an auteurs world cup film, starts in Ushaia and travels through Argentinian Patagonia on the way North. Another notable leftist film also selected in our world cup, Aristarain's A Place in the World details a sheep-herding family's relationships and struggles with a ruthless landowner.
Alexis Dos Santos grew up in Patagonia. He studied architecture and acting in Buenos Aires before moving to London to train as a director at the National Film and Television School. He returned to Patagonia to make his debut feature. Glue premiered at the International Film Festival Rotterdam, winning the MovieZone Award-the first of 15 international awards. Long based in France, the prolific director Raul Ruiz was born at Puerto Montt on the edge of Chilean Patagonia.
It was in Argentinian Patagonia's Chubut Valley where Michael Jones' Welsh colony was founded in 1865 and there are still cultural exchanges between its descendants (who speak Welsh as well as Spanish) and the country of origin. Two Welsh films in 2010, Patagonia (featuring singer Duffy in a leading role) and Separado!-a documentary centred on Super Furry Animals singer Gruff Rhys's quest to meet up with his lost long Patagonian uncle, musician René Griffiths- are set in Patagonia, which got me thinking again on the subject. These films follow on from Endaf Emlyn's quirky TV quasi-Western set in Patagonia, Gaucho (S4C, 1985), which became the name of his production company.
~~~
Not yet on Mubi:
La Nave de los Lojos (Wullicher,1995)- A Mapuche Indian Chief who has set fire to a tourist complex under construction is defended by a lawyer on the grounds of his protecting an ancient burial site
Mapuche Nation
suggestions welcome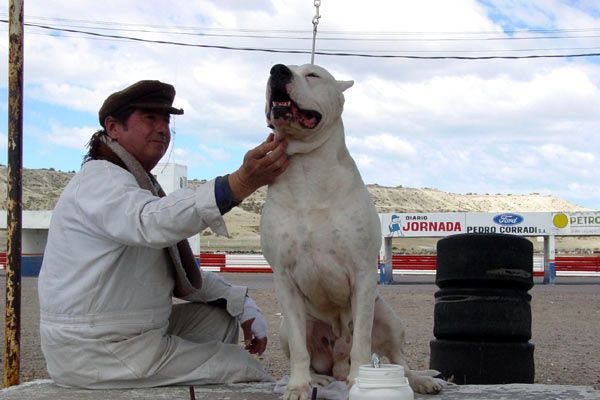 Bombon: El Perro
01

Emilio Vieyra

02

Héctor Olivera

03

Raúl Ruiz

04

Werner Herzog

05

Carlos Sorin

06

Ricardo Larraín

07

Adolfo Aristarain

08

Fernando E. Solanas

09

Marcelo Piñeyro

10

Pablo Trapero

11

Alejandro Agresti

12

Carlos Sorin

13

Carlos Sorin

14

Fabián Bielinsky

15

Alex Bowen

16

Pablo Trapero

17

Alexis Dos Santos

18

Carlos Sorin

19

Raúl Ruiz

20

Raúl Ruiz

21

Lisandro Alonso

22

Raúl Ruiz

23

José Luis Torres Leiva

24

Francis Ford Coppola

25

Cristián Jiménez

26

Carlos Casas

27

Stefano Pasetto

28

Delfina Castagnino

29

Marc Evans

30

Lucas Turturro

31

Sebastián Díaz Morales

32

Dylan Goch

33

Pascal Plisson