Let's Nuke Iran: Cinema of the Land of Cats
OK, here's a photo of our sitting cat:
I've decided to make a list of my country's cinema. I am well aware that a lot of people have made similar lists. Honestly speaking, this is some kind of self fulfillment act of confirming my identity, because I think Iranian cinema is something to be proud of for Iranians, especially in these days of horrible political misunderstandings and terrible anti Iranian propaganda around the globe… At least our cinema shows the true essence of us Persians, which is poetry.
This list is incomplete, because I can't think of all the Iranian films I've seen at once.
The House is Black or خانه سیاه است
Close-Up or نمای نزدیک
Still Life or طبیعت بیجان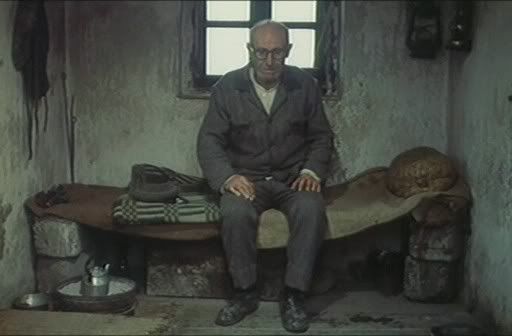 Updated in August 5 2011
01

Forugh Farrokhzad

02

Abbas Kiarostami

03

Sohrab Shahid Saless

04

Asghar Farhadi

05

Abbas Kiarostami

06

Abbas Kiarostami

07

Abbas Kiarostami

08

Abbas Kiarostami

09

Dariush Mehrjui

10

Bahram Beizai

11

Dariush Mehrjui

12

Abbas Kiarostami

13

Dariush Mehrjui

14

Seyyed Reza Mir-Karimi

15

Abbas Kiarostami

16

Mohsen Makhmalbaf

17

Rafi Pitts

18

Rafi Pitts

19

Jafar Panahi

20

Asghar Farhadi

21

Jafar Panahi

22

Asghar Farhadi

23

Abbas Kiarostami

24

Saman Salur

25

Jafar Panahi

26

Kamran Shirdel

27

Abbas Kiarostami

28

Amir Naderi

29

Abbas Kiarostami

30

Bahram Beizai

31

Abbas Kiarostami

32

Asghar Farhadi

33

Mohsen Makhmalbaf

34

Abbas Kiarostami

35

Abbas Kiarostami

36

Majid Majidi

37

Majid Majidi

38

Mohsen Makhmalbaf

39

Abbas Kiarostami

40

Abbas Kiarostami

41

Ali Hatami

42

Davood Mir-Bagheri

43

Rasoul Sadrameli

44

Ebrahim Hatamikia

45

Manijeh Hekmat

46

Bahman Farmanara

47

Bahman Ghobadi

48

Bahman Ghobadi

49

Bahman Ghobadi

50

Bahman Ghobadi

51

Bahman Ghobadi

52

Dariush Mehrjui

53

Masud Kimiai