Marathi cinema
Marathi cinema or Marathi Chitrapat denotes the films produced in the Marathi language in the state of Maharashtra, India. It is the oldest and pioneer film industry in India. Many film historians would designate Maharashtra as the birthplace of Indian cinema. The name of Dadasaheb Phalke is honoured as the father of Indian cinema. Early on, there were a number of Marathi film directors who showed talent and commitment to the growth of Indian film culture. V.Shantaram, Damle, Fatehlal, Master Vinayak and also P.L. Deshpande, G.D. Madgulkar, Raja Paranjpe and Sudhir Phadke are perhaps most significant.
History of Marathi Cinema
Marathi Cinema is the earliest type of Indian cinema. In 1913, with the release of the first Indian film, Raja Harishchandra, Dadasaheb Phalke, renowned as the founder and pioneer of cinema in Pre-Independence India, imported the revolution of moving images to India. The film was created with full Marathi crew. In 1919 Baburao Painter established the Maharashtra Film Co. and Sairandhari in 1920. With the gradual development of the country, cinema in Maharashtra grew along with other places in India. Some of the most renowned films are discussed below-
Poona Par Hallo (1924)
Directed by Mama Warerkar, the film starred Miss Bhawani, Krishnarao Ketkar, Shankarrao Sahasrabuddhe, Vishnupant Pagnis, Miss Kaiser, and Sunderrao Nadkarni. The Maratha historical incident of Mughal Emperor Aurangzeb`s attack on Pune and the ensuing battle with the Maratha hero Shivaji was portrayed in the movie. The film was often compared to Baburao Painter`s Sinhagad, but the underlying message of independence was far stronger in this film. The director Warerkar was an important Marathi playwright as well, and this remains one of his best films.
Shyam Sundar
Directed by Bhalji Pendharkar, the film starred Shahu Modak, Shanta Apte and Bandopant Sohoni. On the life of Lord Krishna, the film was the first to add a new sequence after release, the first to enjoy a continuous showing of over 25 weeks, and the first to be shot in Pune.
Agnikankan(1932)
Directed by V.Shantaram, the film starred Shankarrao Bhonsle, Kamaladevi, Master Vinayak, and Baburao Pendharkar.
The film was released in Hindi and Marathi. A king is overthrown by his Commander, but subsequently his power and honour are restored by the prince.The swordsplay by the prince notwithstanding, the film had staid performances.
Maya Machhindra(1932)
Directed by V.Shantaram, the film starred Govindrao Tembe, Durga Khote, Master Vinayak, Baburao Pendharkar, Tanibai and Hirabai.
A legendary story of the tantric Machhindranath and his lesson on illusion (maya) about the maya (illusion) of earthly matters. His disciple believes he sees his guru (master/teacher) succumbing to marriage and women and decides to save him. Later, he realizes that the entire experience had been illusory.
Lagna Pahave Karun (1940)
Directed by Master Vinayak, the film starred Damuanna Malvankar, V. Jog, Shakuntala Bhome, and Damayanti Joshi. C.V. Joshi`s satirical series were the source of the film`s story; a young woman`s marriage is arranged by her brother in a manner typical of the event. The film audience is addressed at the beginning and at the end by the character Gundyabhau. Malvankar played the brother to perfection.
Daha Wajta (1942)
Directed by Raja Nene, the film starred P. Ratnamala, Shankar Kulkarni, Manajirao, Vasant Thengadi, and Baby Shakuntala. Young lovers parted by a parent`s opposition, they meet again when the hero needs the medical attention of the heroine`s husband. The film, made in Hindi as well, was a successful one.
Gulacha Ganapati (1953)
Directed by P.L. Deshpande, the film starred P.L. Deshpande, Vinay Kale, Lele Mama, Vasant Shinde, and Chitra. A tale of a fool coerced into playing in real life a role he had only playacted on stage. His lady love eventually rescues him from the villains, and maybe from himself.
Shyamchi Aai
Directed by P.K. Atre, the film starred Vanamala, Madhav Vaze, Umesh, Baburao Pendharkar, and Sumati Gupte. A landmark film, it is based on the book by Sane Guruji, a nationalist and political prisoner. The film relives the memories of a prisoner, particulary those concerning his mother. Vanamala as the mother was down-to-earth and religious, and her characterization had a profound influence on maternal characters in Marathi cinema.
Oon Paoos (1954)
Directed by Raja Paranjpye, the film starred Raja Paranjpye, Sumati Gupte, Ranjana, Shanta Modak, and Gajanan Jagirdar. A highly respected school teacher and his wife retire, but discover that life will not be smooth. They lose their house and find that none of their children are willing to care for both parents. The elderly couple live separately until a student comes to their aid – and offers them an abode which allows them to be together once again. The role of the school teacher is widely regarded as Paranjapye`s finest performance.
Shantata Court Chalu Aahe (1971)
Directed by Satyadev Dubey, the film starred Sulabha Deshpande, Arvind Deshpande, Amol Palekar, Eknath Hattangadi, Amrish Puri and Savant. A theatre group finds itself on an unscheduled stop at a village, a mock trial is held as a means of passing time. Based on Vijay Tendulkar`s play, the film marked the playwright`s debut as scriptwriter, and was also the debut for the actors Palekar and Puri. Govind Nihalini`s camerawork was much-admired, and the film remains a celebrated one.
Songadya
Directed by Govind Kulkarni, the film starred Usha Chavan, Dada Kondke, Ratnamala, Nilu Phule, Ganpat Patil, Gulab Mokashi, and Sampat Nikam. A village simpleton is entranced by Tamasha performances and accepts an offer to understudy for a part. His mother orders him out of their home, and it is the Tamasha heroine who steps in to help him. Kondke`s first independent production in the genre of Tamasha-inspired films he was associated with – full of innuendo and bawdy humour.
Pinjra (1972)
Directed by V. Shantaram, the film starred Sandhya, Shriram Lagoo, Nilu Phule, Vatsala Deshmukh, Govind Kulkarni, and Sarla Yevlekar.
The love between an righteous teacher and a Tamasha artiste compels the lover to take on a new identity. This leads to complications as he finds himself accused of the teacher's murder!
This was the first film of Shriram Lagoo, a star of the Marathi stage. His natural style of acting heralded a new type for mainstream Marathi films.
Saamna (1975)
This was the first movie directed by Jabbar Patel. It was based on a script by Vijay Tendulkar, dramatises the conflict of wills between a small-town political racketeer and a morally upright schoolteacher. The film starred Shreeram Lagoo, Neelu Phule, Vilas Rakate, Mohan Agashe, Lalan Sarang, Usha Naik, Smita Patil, and Rajani Chavan. The forceful performances by both Lagoo and Phule were a major attraction of the film.
Ghashiram Kotwal (1976)
Directed by K. Hariharan, Mani Kaul, Kamal Swaroop and Saeed Mirza, the film starred Mohan Agashe, Rajani Chavan, Om Puri, Vandana Pandit, Shriram Ranade, and Ravindra Sathe. Based on the 1972 play of the same name by the Theatre Academy, Pune, the film too was a reference to Indira Gandhi`s corrupt rule. An experiment in multiple director-film making, the film became a cult of sorts and is no less famous than the play.
Jait Re Jait (1977)
This movie tells the story of a tribal youth. The son of a village oracle loses faith in god when his father dies of a snake bite and his fianc'e is stung to death by the poisonous bees from the holy mountain.
Aakriet (1981)
This the first movie directed by Amol Palekar and it won many awards at international film festivals. The film is based on a series of violent murders among tribals in Maharashtra. The film starred Amol Palekar, Chitra Palekar, Rekha Sabnis, and Dilip Kulkarni. The direction of the film brought tremendous acclaim to Palekar – crisp pace and suspense marked this thriller.
22nd June 1897 (1980)
Directed by Jayoo and Nachiket Patwardhan
The film is based on the true life events leading up to, and the consequences of, the assassination of Charles Walter Rand, Assistant Collector of Pune and Chairman of the Special Plague Committee, Pune, and British Army officer Lt Charles Egerton Ayerst. Ayerst was Rand's military escort on 22 June 1897 by the Chapekar brothers – Damodar Hari, Vasudev Hari and Balkrishna Hari and Mahadeo Vinayak Ranade, Khando Vishnu Sathe a school boy was charged as a co-conspirator and sentenced to 10 years rigorous imprisonment.
Umbartha (1981)
Directed by Jabbar Patel, the film centres on the life of Sulabha, a young woman who has a diploma in social work and is married into an upper middle class family. Her mother-in-law, herself a social worker, would like Sulabha to join her in her work. But Sulabha accepts a position at an office some three hundred miles from her home. She has a husband and a five-year-old daughter, but she is equally attracted to her job and the film charts the way that she negotiates these conflicting loyalties. This was the film that perhaps established most strongly Jabbar Patel`s reputation for serious moral concern.
Smriti Chitre (1983)
Vijaya Metha is also one of the few distinguished women film directors in India. Her film won the National Award for the best Marathi language film of that year and constitutes a probing examination of the Brahmin tradition as a cultural force. The film is set in the early twentieth century and deals with the lives of Narayan Vanan Tilak and his wife, Laxmibai. In accordance with custom, they are married while they are still children. At her husband`s request, she educates herself. Surprisingly, her husband, a Brahmin scholar, decides to become a Christian. She is caught between the loyalty to her husband and loyalty to the religious tradition in which she was brought up.
Kamalabai (1992)
Directed by Reena Mohan, the film is a documentary on silent screen star Kamalabai Gokhale. Phalke`s heroine in Mohini Bhasmasur and many other films, Kamalabai was filmed at her home in Pune. Re-enacting scenes from past films, interviews – she realizes at the close that the entire sequence is on camera. Made over three years, the documentary was noted for its camera mark and soundtrack, and the different times of day and seasons.
Mukta (1994)
Directed by Jabbar Patel, the film starred Sonali Kulkarni, Avinash Narkar, Shriram Lagoo, Vikram Gokhale, Caleb Obura Obwatinyka, Madhu Kambikar, and Prashant Subedar. The film was in tune with history – the Dalit Panther movement had expressed its affinity with the Black Panthers.
In the recent years, Marathi cinema industry has created several critical and commercially successful films. With the emergence of fresh ideas, virgin subjects and deeper human sensitivity on the screen, Marathi cinema has relatively surpassed other Indian Film Industries, even Bollywood, in 2010, specifically in critical acclaim and box office collections.
Some important marathi directors and screenwriters.
Dadasaheb Phalke
Baburao Painter
V Shantaram
Dr. Jabbar Patel
Bhalji Pendharkar
G.D. Madgulkar
Raja Paranjpe
Vijay Tendulkar
P.L. Deshpande
Amol Palekar
Some important marathi film actors
Shriram Lagoo
Nilu Phule
Vikram Gokhale
Ashok Saraf
Smita Patil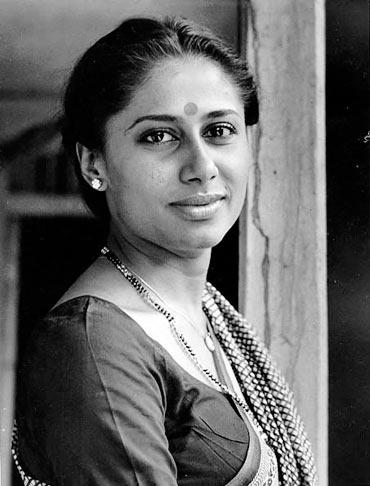 Note: This is a work in progress. If there are any Marathi films in the database that you can bring to my attention, please do so.
Source –
Indianetzone
So Many Cinemas
Author – B.D. Garga
Publishers – Eminence Designs Private Limited.
Encyclopaedia of Indian Cinema.
Author -Ashish Rajadhyaksha and Paul Willemen
Publishers -Oxford University Press.
Some Marathi film songs
01

Dhundiraj Govind Phalke

02

V. Shantaram

03

Vishnupant Govind Damle

04

V. Shantaram

05

Vishnupant Govind Damle

06

Pralhad Keshav Atre

07

Vishnupant Govind Damle

08

V. Shantaram

09

V. Shantaram

10

Bhalji Pendharkar

11

Jabbar Patel

12

Jabbar Patel

13

Jabbar Patel

14

Jabbar Patel

15

Chandrakant Kulkarni

16

Sandeep Sawant

17

Nishikant Kamat

18

Paresh Mokashi

19

Satish Manwar

20

Santosh Manjrekar

21

Rajiv Patil

22

Ajay Phansekar

23

Ravindra Jadhav

24

Kiran Yadnyopavit

25

Satish Rajwade

26

Sanjay Soorkar

27

Umesh Vinayak Kulkarni

28

Ananth Mahadevan

29

Amol Palekar

30

Sujay Dahake

31

Umesh Vinayak Kulkarni