PERCY THE PORCUPINE'S FILMS TO SEE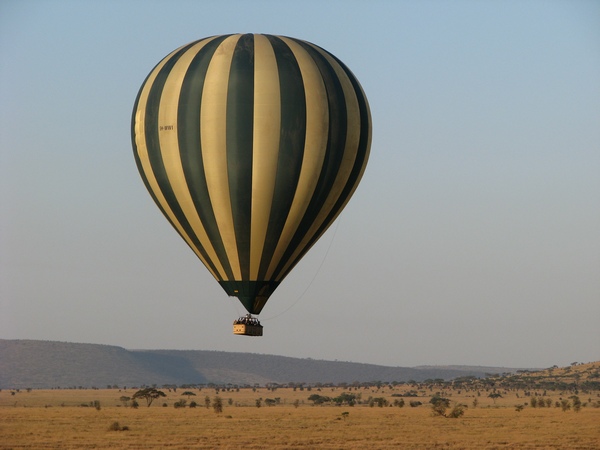 "I must get to see more of the world myself" muttered Percy the Porcupine, after waving farewell to his intrepid friend Albert the Aardvark who had just sailed away in a hot air balloon. "The trouble is, i'm scared of heights, and i'm sure i'd get seasick if i stowed away on a ship. By land there are so many savage beasts en route. And in the world of human beans, there are those monstrous creatures called motorcars. I do hope my little Porcupet nephew overseas is being well looked after since my dear sis got run over. Poor Albert will no doubt end up frazzled by the sun, or crashing into shark infested waters. So i wonder what sort of things they're showing at the local flicks these days. Or maybe i can get to see some by post?" Far from disconcerted by his relative lack of adventurous spirit, he congratulated himself on his good sense and enjoyed a satisfying mix of reassurance and wonderment at forthcoming discoveries. That evening, looking out of his window as the moon rose behind Kilimanjaro, and warmed by his favourite cocoa and rum toddy, he mused contented musings; "Now, where should i start? Maybe Mongolia". Drifting off to dreamland, his quills were still a-quiver.

(what Percy didn't know; seems like the porcupet nephew was in good hands)
Percy would be very grateful for info on where he might see any of the films!
—
update: Percy came back down to earth safe and sound having dared to fly in a balloon after all, after weeks of enduring the good-natured goading of his chums Heri the Hyrax and Mwaka the Meerkat. And very glad he was, to have had such a wonderful, relaxing experience
01

I. Nyamgavaa

02

Lav Diaz

03

Manoel de Oliveira

04

Ishmael Bernal

05

Rogério Sganzerla

06

Lester James Peries

07

René Clair

08

Daisuke Itô

09

Eduardo Nunes

10

Jacques Rivette

11

Jutta Bruckner

12

Gwon Yeong-sun

13

Kon Ichikawa

14

Patricio Guzmán

15

Mario Soffici

16

Marguerite Duras

17

Chang Yi

18

Yoon Yong-kyu

19

Christopher Gozum

20

Safi Faye

21

Cheng Bugao

22

Marlen Khutsiyev

23

Jorge Sanjinés

24

Edgar Neville

25

Yasuzo Masumura

26

Juraj Jakubisko

27

Jean-Pierre Melville

28

Amit Dutta

29

Jan Troell

30

Volker Schlöndorff

31

Roberto Rossellini

32

Alejandro Galindo

33

Alexandru Tatos

34

Manoel de Oliveira

35

Kira Muratova

36

Mario Monicelli

37

Phil Jutzi

38

V. Shantaram

39

Otar Iosseliani

40

Med Hondo

41

José Luis Guerín

42

John Gianvito

43

Vittorio De Sica

44

Shin Sang-ok

45

Mariano Llinás

46

Urban Gad

47

Alexis Damianos

48

Sherman Ong

49

Paz Encina

50

Lav Diaz

51

Albert Serra

52

Hong Sang-soo

53

Luís Sérgio Person

54

Wang Tung

55

Li Han Hsiang

56

Aleksandr Sokurov

57

Eldar Ryazanov

58

William D. MacGillivray

59

Kira Muratova

60

Chen Kaige

61

Roberto Gavaldón

62

Vasili Shukshin

63

Arne Sucksdorff

64

Wang Tung

65

Christo Christov

66

Raso Ganemtoré

67

Aldo Francia

68

Shinji Sômai

69

Yuliya Solntseva

70

Yuzo Kawashima

71

Claude Autant-Lara

72

Radwan El-Kashef

73

Teng Wenji

74

Koreyoshi Kurahara

75

Shûji Terayama

76

Sarah Maldoror

77

Julio García Espinosa

78

Hiroshi Shimizu

79

Juraj Jakubisko

80

Bjarne Henning-Jensen

81

Lee Jang-ho

82

So Yong Kim

83

Allan King

84

William A. Wellman

85

Raya Martin

86

Aleksei German

87

Boštjan Hladnik

88

Satish Manwar

89

Marat Sarulu

90

Jans Rautenbach

91

Sylvain George

92

Sohrab Shahid Saless

93

Yang Yanjin

94

Mario O'Hara

95

Manuel Octavio Gomez

96

Ignacio Agüero

97

Lee Isaac Chung

98

Alfred E. Green

99

Takis Kanellopoulos

100

Allen Fong

101

Trinh T. Minh-ha

102

Jean-Pierre Dikongue-Pipa

103

Makoto Shinozaki

104

Zoran Tadić

105

Metin Erksan