Possibilities of an Island
"Geographers say there are two kinds of islands. This is valuable information for the imagination because it confirms what the imagination already knew. Nor is it the only case where science makes mythology more concrete, and mythology makes science more vivid. Continental islands are accidental, derived islands. They are separated from a continent, born of disarticulation, erosion, fracture; they survive the absorption of what once contained them. Oceanic islands are originary, essential islands. Some are formed from coral reefs and display a genuine organism. Others emerge from underwater eruptions, bringing to the light of day a movement from the lowest depths. Some rise slowly; some disappear and then return, leaving us no time to annex them. These two kinds of islands, continental and originary, reveal a profound opposition between ocean and land. Continental islands serve as a reminder that the sea is on top of the earth, taking advantage of the slightest sagging in the highest structures; oceanic islands, that the earth is still there, under the sea, gathering its strength to punch through to the surface. We can assume that these elements are in constant strife, displaying a repulsion for one another. In this we find nothing to reassure us. Also, that an island is deserted must appear philosophically normal to us. Humans cannot live, nor live in security, unless they assume that the active struggle between earth and water is over, or at least contained. People like to call these two elements mother and father, assigning them gender roles according to the whim of their fancy. They must somehow persuade themselves that a struggle of this kind does not exist, or that it has somehow ended. In one way or another, the very existence of islands is the negation of this point of view, of this effort, this conviction. That England is populated will always come as a surprise; humans can live on an island only by forgetting what an island represents.
Islands are either from before or for after humankind.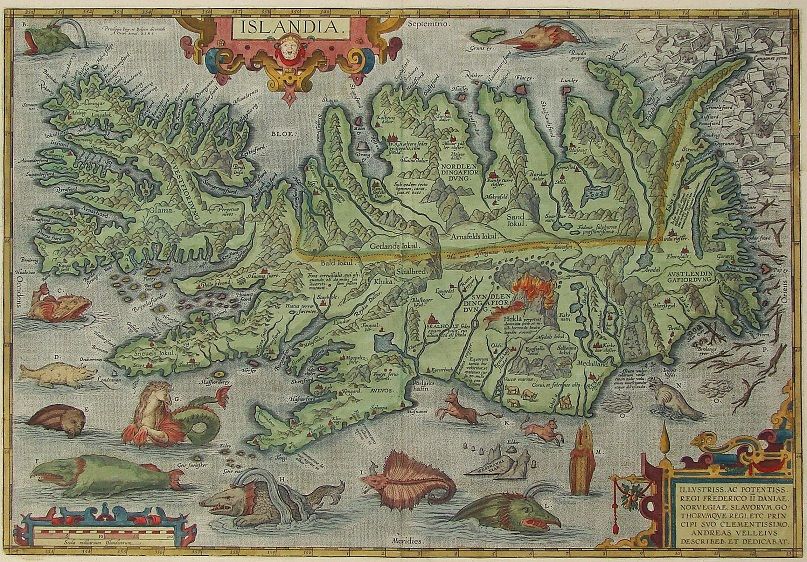 But everything that geography has told us about the two kinds of islands, the imagination knew already on its own and in another way. The elan that draws humans toward islands extends the double movement that produces islands in themselves. Dreaming of islands—whether with joy or in fear, it doesn't matter—is dreaming of pulling away, of being already separate, far from any continent, of being lost and alone—or it is dreaming of starting from scratch, recreating, beginning anew. Some islands drifted away from the continent, but the island is also that toward which one drifts; other islands originated in the ocean, but the island is also the origin, radical and absolute. Certainly, separating and creating are not mutually exclusive: one has to hold one's own when one is separated, and had better be separate to create anew; nevertheless, one of the two tendencies always predominates. In this way, the movement of the imagination of islands takes up the movement of their production, but they don't have the same objective. It is the same movement, but a different goal. It is no longer the island that is separated from the continent, it is humans who find themselves separated from the world when on an island. It is no longer the island that is created from the bowels of the earth through the liquid depths, it is humans who create the world anew from the island and on the waters. Humans thus take up for themselves both movements of the island and are able to do so on an island that, precisely, lacks one kind of movement: humans can drift toward an island that is nonetheless originary, and they can create on an island that has merely drifted away. On closer inspection, we find here a new reason for every island to be and remain in theory deserted."
G.Deleuze – L' Île déserte
"For readers reared on travelers' tales, the words desert isle may conjure up a place of soft sands and shady trees where brooks run to quench the castaway's thirst and ripe fruit falls into his hand, where no more is asked of him than to drowse the days away till a ship calls to fetch him home. But the island on which I was cast away was quite another place…"
J.M. Coetzee – Foe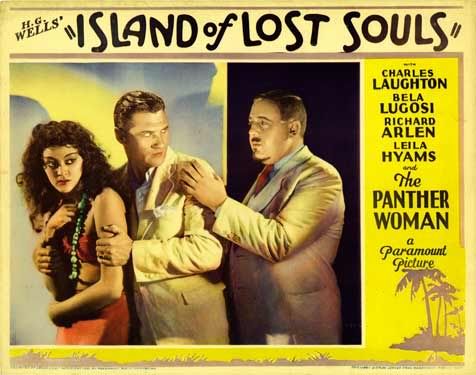 "And love, where all is easy,
Where all is given in the instant;
There exists in the midst of time
The possibility of an island"
M. Houellebecq – La Possibilité d'une île
01

John Sayles

02

Herbert Brenon

03

Wesley Ruggles

04

Alfred Hitchcock

05

F.W. Murnau

06

Maurice Tourneur

07

W.S. Van Dyke

08

Erle C. Kenton

09

Victor Halperin

10

Maurice Tourneur

11

Robert J. Flaherty

12

Maurice Gleize

13

John Ford

14

Mark Robson

15

Victor Fleming

16

Frank Borzage

17

Sam Newfield

18

James Algar

19

John Huston

20

Roberto Rossellini

21

Byron Haskin

22

Carol Reed

23

24

Clyde Geronimi

25

Josef von Sternberg

26

Luis Buñuel

27

Valentina Brumberg

28

Luis Buñuel

29

Kaneto Shindô

30

Cy Endfield

31

Rangel Vulchanov

32

Michelangelo Antonioni

33

Peter Brook

34

Ósvaldur Knudsen

35

Terence Fisher

36

Erik Balling

37

Walerian Borowczyk

38

Marco Ferreri

39

Robin Hardy

40

Fyodor Khitruk

41

Ingmar Bergman

42

Ingmar Bergman

43

Ingmar Bergman

44

Ingmar Bergman

45

Ingmar Bergman

46

Ingmar Bergman

47

Joe D'Amato

48

Randal Kleiser

49

Raúl Ruiz

50

Paul Cox

51

Raúl Ruiz

52

Peter Greenaway

53

John Frankenheimer

54

Leão Lopes

55

Robert Zemeckis

56

Costanza Quatriglio

57

Emanuele Crialese

58

Emanuele Crialese

59

Kenneth Scicluna

60

Kamen Kalev

61

Tusi Tamasese

62

Pavel Lungin

63

Giovanna Taviani

64

Gabriele Salvatores

65

Emidio Greco

66

Gonçalo Tocha

67

Teruo Ishii

68

Stefano Chiantini

69

Raúl Ruiz

70

Miguel Littin

71

David Constantin

72

Martin Scorsese

73

Pedro González-Rubio

74

Michel Houellebecq

75

Roman Polanski

76

Tex Avery

77

Denis Rabaglia

78

Jean-Jacques Annaud

79

Jennifer Flackett

80

James Dearden

81

Vinko Brešan

82

Kinji Fukasaku

83

Ken Russell

84

Sándor Reisenbüchler

85

Lester James Peries

86

David Douglas

87

Jack Bernhard

88

Briar March

89

Elizabeth Mitchell

90

Wilfred Jackson

91

Wilfred Jackson

92

William Clemens

93

Miguel Pereira

94

José Luis Márques

95

Don Taylor

96

Benoît Jacquot

97

Monte Hellman

98

Richard Williams

99

Jean-Daniel Pollet

100

John Ford

101

Lewis Gilbert

102

Jesús Franco

103

Joe D'Amato

104

Francesco Patierno

105

Kim Ki-duk

106

René Clair

107

George Waggner

108

Ken Annakin

109

Nicolas Roeg

110

Lina Wertmüller

111

Ernest B. Schoedsack

112

Mario Bava

113

John Boorman

114

Ben Rivers

115

Henry de la Falaise

116

Alimo

117

Wes Anderson

118

Riho Unt

119

Raya Martin

120

Jacques Rivette

121

Ben Russell

122

Ben Russell

123

Vittorio De Seta

124

Colin Low

125

Agnès Varda

126

Paolo Taviani

127

James Cruze

128

Cynthia Beatt

129

Chris Marker

130

Pedro Costa

131

George Marshall

132

George Marshall

133

Guy Green

134

Dino Risi

135

Folco Quilici

136

Bruno Bozzetto

137

Ben Russell

138

Matt Abbiss

139

Kim Ki-young

140

Nico Mastorakis

141

Dennis O'Rourke

142

Fiona Tan

143

Joe D'Amato

144

Nobuhiko Obayashi