Seen [2012 w/notes, II of III]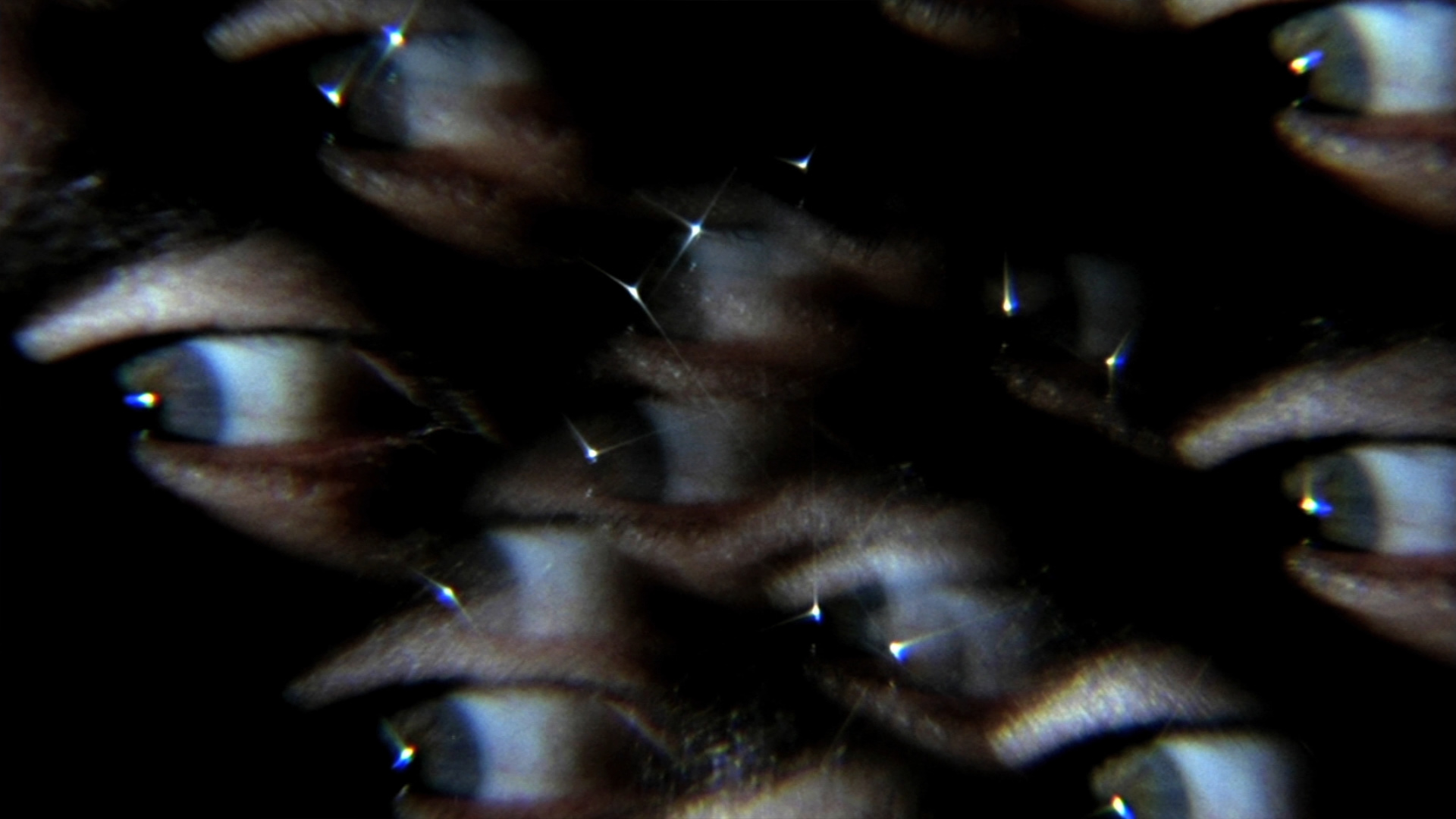 For what I watched in the first four months of this year, see the first part of this list.
Number of films watched from Jan-Apr 2012: 153
Intro note from first list: So I started the year doing month-by-month lists, but have decided to simply combine my entire viewing for the year into one master list. In addition to notes/wall postings/brief reviews of the films that left the greatest impression on me, I've also added some best of/worst of categories for each month. The idea for categories really came from a much superior list to this one, authored by Coheed 2.0. His movie-watching pace also puts mine to shame. Check out his list here.
Each month I'll also tally the number of films watched (with a running total as the year progresses). I'm also endeavoring to list ratings for every film watched this year, even if I don't have much to say about the film itself.
+ = Seen in a theater
[fst] = First-time seeing it
[re:] = Rewatch
MAY STATS
VIEWING PATTERNS:
1. A return to giallo. Trying this year to top 100 different gialli seen (I've seen about 85 different ones at this point, including 4 that I saw for the first time this month). Also branched out to a lot of other Italian genre stuff (poliziotteschi e.g.). The best so far of the bunch (first-time viewing or rewatch) have been: The Fifth Cord, The Strange Vice of Mrs. Wardh, The Bird with the Crystal Plumage, The Red Queen Kills Seven Times, Almost Human, and Young, Violent, Dangerous.
2. Unconventional or "experimental" horror: These have included Bergman's Cries and Whispers and Dumont's Twentynine Palms.
3. Melville adaptations: Pola X and Billy Budd; still to watch Beau Travail.
BEST (first viewing): Black Sun /Almost Human
BEST (rewatch): The Strange Vice of Mrs. Wardh ("Best" because it caused me to re-evaluate the film so much [and for the better])/ Possession (because it was finally in a theater)
MAN, I HATE THAT MOVIE (1st viewing or rewatch): Fair Game
BIGGEST Disappointment: Murder Syndrome
BIGGEST Surprise: (tie) Twentynine Palms/ Gut/ Alien: Resurrection
MEH-of-the-MONTH: Billy Budd
WTF-of-the-MONTH: Apartment Zero
LAST PERSON on mubi to SEE it: Rififi /Alien: Resurrection
FILMS SEEN in a THEATER: 1/37
FIRST-TIME VIEWINGS: 26/37
[re:] 1. Diabolique (1955; dir: Henri-Georges Clouzot; 7.25/10)
[fst] 2. The French Connection (1971; dir: William Friedkin; 6.5/10)
[fst] 3. Triple Cross (1966; dir: Terence Young; 1/10): The scenes with Romy Schneider are interesting; the rest is a drag.
[fst] 4. Black Sun (1964; dir: Koreyoshi Kurahara; 10/10): I'm quickly running out of adjectives to describe how startlingly good each, next Kurahara film I watch manages to be. Chico Roland appears to be in an almost-constant state of agony and Tamio Kawaji comes with the same manic face he moved through The Warped Ones with (that film being an obvious companion piece to this one). The ending is both a wtf dream and what I've come to recognize as the quintessential Kurahara moment. And though the depiction of race is at times problematic, I feel strongly that the film's critique of its various attitudes toward race flags and foregrounds these very problems for the viewer.
[fst] 5. Cries and Whispers (1972; dir: Ingmar Bergman; 8/10): His repeated and varied use of close-ups make monument-sized portraits out each of the four women's faces. Their movement through the house's architecture seems both deliberately choreographed and persistently nightmarish. More-static shots like a partially disrobed Anna comforting the dying Agnes and the contrasting backgrounds framing Karin and Maria during their dinner conversation—a visual shorthand for each of their characters—show such a fantastic mastery of compositional space.
[fst] 6. Decoder (1984; dir: Muscha; 7/10): An audio-visual ambient dream. Exists in a state somewhere between historic newsreel, music video, German Expressionism, and Videodrome broadcast. More analog video textures than you can fit in a VHS clamshell case. A film that accumulates rather than narrates. Definitely recommended.
[re:] 7. Ils (aka Them; 2006; dir: David Moreau, Xavier Palud; 6.5/10)
[fst] 8. Fighting Elegy (1966; dir: Seijun Suzuki; 5.5/10): For whatever reason, this one didn't resonate with me in the way his other, utterly fabulous work has: Give me Youth of the Beast or Branded to Kill instead.
[re:] 9. The Fifth Cord (1971; dir: Luigi Bazzoni; 6.5/10): One of the most gorgeously shot and composed gialli I've ever seen (the opening credit sequence, with that slightly surreal, slightly creepy shot of the dancing man and woman looking over their shoulders to stare at one of their former lovers, the eerie quality of their embrace [not to mention their eyes] really blew me away). Wish, though, that the story and performances achieved the same heights as the visuals.
[fst] 10. Billy Budd (1962; dir: Peter Ustinov; 5/10): An alright-enough adaptation, but it lacks most of the mystery, ambiguity, and weirdness of the source material (to be fair, I'm not sure that Melville's weirdness could be completely captured, at least not in a technically faithful adaptation; probably why I'm drawn to things like Zulawski's "adaptations" that are adaptations in the spirit, and not the letter, of the law). Terence Stamp is of course the best thing about it.
[re:] 11. The Case of the Bloody Iris (1972; dir: Giuliano Carnimeo; 5/10):
[re:] 12. The Strange Vice of Mrs. Wardh (1971; dir: Sergio Martino; 7/10): Rewatching this reveals it to be a superior giallo, not only in Martino's filmography, but in the genre at large. The classic pairing of Hilton and Fenech, supported by a solid cast that includes Ivan Rassimov, certainly helps, as does the genuinely inventive plot. Martino's direction might be the most inspired of any of his giallo work. (The dream/flashback sequences, for instance, work particularly well; this is in contrast to the dream/flashback sequences in something like his All the Colors of the Dark, which I find to be more caricatured and generic.) The scene with Hilton and Rassimov in the imposing, nightmarishly empty Spanish desert is right up there among other iconic scenes from the genre.
[re:] 13. The Case of the Scorpion's Tail (1971; dir: Sergio Martino; 6/10): Solid enough giallo that mostly lacks the visual inventiveness and flair of Martino's other work (Wardh chief among them). A little too heavy on "police procedural"; a little too light on psycho-sexual and/or delirious set pieces. Also doesn't seem to really get rolling until Strindberg and Hilton meet up. The sequence in Strindberg's apartment (culminating in the attack on her life in a weird wash of green-tinged light) and her time with Hilton on the boat, the "reveal" (culminating in his death scene), are the most memorable parts. When it's not too workmanlike, it works.
[re:] 14. The Bird with Crystal Plumage (1970; dir: Dario Argento; 7.25/10)
[fst] 15. Paper Moon (1973; dir: Peter Bogdanovich; 5/10)
[fst] 16. Kidnapped (2010; dir: Miguel Ángel Vivas; 5/10)
[fst] 17. Gut (2012; dir: Elias; 7/10): Definite points for the amount of dread that the film manages to pull off, as well as the restraint shown when it came to revealing the exact contents of the tape. It's restraint like that that keeps the film, for much of its running time, ambiguous and creepy. Because of what I'd read about it, I had very definite ideas about the meaning of the opening scene, ideas that were utterly upended by the time it was over.
[fst] 18. Woton's Wake (1962; dir: Brian De Palma; 5.5/10): Starts out as a kind of kitchen sink compendium of all things De Palma (there's some whiffs of Phantom of the Paradise in there, some Sisters, some Body Double). William Finley moves gleefully, creepily, from portraying one classic movie monster to the next; his performance made me a fan (especially when I realized it was him). The soundtrack does grate a bit at times imo, but I'm happy to have watched it.
[fst] 19. The Responsive Eye (1966; dir: Brian De Palma; 5.5/10)
[fst] 20. Leo es pardo (1976; dir: Iván Zulueta; 6/10): Definitely feels like a dry run for the apartment scenes that showed up in Arrebato (aka Rapture), so much so that it plays like one of Pedro's short films. Available in the same DVD package as Arrebato (http://www.diabolikdvd.com/category/Art-House-Favorites/Arrebato-DVD-%28PAL-Region-2%29.html or Amazon Germany).
[fst] 21. Twentynine Palms (2003; dir: Bruno Dumont; 7.5/10): The last 10 minutes indeed. What starts out as a portrait of a volatile, deeply unstable couple (who spend most of the film violently swinging between emotional poles) turns into a more disturbing, more debilitating version of Deliverance. Golubeva's performance is complicated, constantly teetering on an edge—at times downright painful. As bleak as bleak can be. (And did anybody else think of the ending of Fat Girl?)
[fst] 22. Seven Deaths in a Cat's Eye (1973; dir: Antonio Margheriti; 3.5/10): Average (or below) example of the gialli (though it's more gothic than yellow). Birkin and Gainsbourg could have been inspired casting if the story wasn't so plodding and generic. Margheriti's shot selection does sometimes keep the story visually interesting, but the script and staging lack any sense of tension or suspense or anything. And the inclusion of goofy elements like a man in an orangutan suit (?!?!) just make it a chore.
[re:] 23. The Red Queen Kills Seven Times (1972; dir: Emilio Miraglia; 8.25/10): In my giallo top 10. And another giallo full of gothic conventions: a forbidding castle infected with a family curse, female characters coded as hero or villain according to the color of their hair, a mysterious character entombed in a cellar, a heroine persecuted from all directions, etc. Miraglia does some inspired directing/framing, and the kill scenes and plot twists play not as ridiculous or illogical, but instead deeply embedded with dream logic (my favorite aspect of the genre). The pointless sleaze violence directed at Bouchet's character notwithstanding, it's a superior example of the genre.
[fst] 24. Apartment Zero (1988; dir: Martin Donovan; 6.5/10): One of the more slow-burn wtf films I can remember seeing. Wtf because of the massive shifts in tone—from apartment house drama to 80s erotic thriller to deadpan black comedy (with some Psycho pastiche thrown in for good measure). Because of these mood swings, it's impossible for me to say whether Firth's performance is awful and stagey, or an incredibly deep embodiment of his character. And hunky Hart Bochner's character—he veers from malevolent male seducer (whose ability to manipulate and sexually entice others, both men and women, seems at times almost supernatural) to inept fugitive-on-the-run, sweating buckets while unable to complete a coherent sentence. Will certainly be due for reevaluation/rewatch soon. … and I think I have to fan just because it's so damn weird …
[fst] 25. Murder Syndrome (aka Murder Obsession; 1981; dir: Riccardo Freda; 2/10): Fail :( … Watching so many of these subpar, pointlessly sleazy, generically incoherent gialli just reinforces how remarkable the best output of someone like Argento is. Doesn't bode well for me seeking out the rest of Freda's work. … Last time I saw a number on it, a critic was claiming that there were upwards of 300 giallo films made—question is: how many are left that are actually worth seeing?
+[re:] 26. Possession (1981; dir: Andrzej Żuławski; 10/10; seen at the Siskel in Chicago, 5/20/12): Having finally made it to a big-screen showing of the film, I can say that I've never felt more exhilarated in a theater in my life.
[fst] 27. Almost Human (1974; dir: Umberto Lenzi; 7/10): Crisply edited and paced; also frequently vicious. Tomas Milian's performance really is something, as he veers from cowardly lackey to blustery gang leader, and the supporting cast (including Anita Strindberg and Ray Lovelock) hold it down too. (Points also for that pulsing score.) Basically takes most of the other poliziotteschi films I've seen thus far and kicks their teeth in. Didn't realize Lenzi had it in him.
[fst] 28. Bloodstained Shadow (1978; dir: Antonio Bido; 5/10): From the stylized slo-mo opening murder to the credits playing over the painterly shot of the victim, I thought I might be in for a top-tier giallo. It's more middle-tier territory, slightly more competent than the genre's lesser examples (including Bido's own Watch Me When I Kill). A part of the sub-sub-genre of "country giallo," you get whiffs of The House with Laughing Windows, Don't Torture a Duckling, and Who Saw Her Die?.
[fst] 29. Young, Violent, Dangerous (1976; dir: Romolo Guerrieri; 6.5/10): Not the best Italian genre film I've seen (not even the best poliziotteschi), but despite its unevenness it's a film that continues to stick in my head. Giorgi's screen time (especially those sometimes-dreamlike, painterly closeups) seem lifted right out of some lost Master's series of portraits and the grim inevitability of the end adds heft to a film that would otherwise prove to be more generic. The minuses? That awful theme song; Milian's "parenting" speech (that belongs in an after-school special and not a serious film); the over-reliance on repeated jolts of nihilistic violence to stand in for any sort of character development (the most obnoxious of the three killers is one-note and really just a cartoon, e.g.) … and yet, I'm still thinking about it nearly a week after I watched it.
[fst] 30. Rififi (1955; dir: Jules Dassin; 7.25/10): Holy sh*t what about that ending!
[re:] 31. Pola X (1999; dir: Léos Carax; 7.5/10): Maybe the best Melville adaptation I've seen (though I've yet to watch Beau Travail). Manages to capture the disconcerting weirdness and overriding sense of hereditary doom of the original novel (itself much more impenetrable and dense a work to sit through). And does anybody know: is there any documented relationship between the "industrial noise" symphony stuff here and that which appears, on a much smaller scale, in the 1984 film Decoder?
[fst] 32. Contagion (2011; dir: Steven Soderbergh; 2.5/10)
[fst] 33. Alien: Resurrection (1997; dir: Jean-Pierre Jeunet; 7/10)
[fst] 34. Fair Game (1986; dir: Mario Andreacchio; 1/10): Tedious and moronic, even in an exploitation context. If you want exhilarating Ozploitation watch Wake in Fright instead.
[fst] 35. The Crimes of the Black Cat (1972; dir: Sergio Pastore; 2/10): A bland cataloging of elements from other, better gialli. We get the blind amateur sleuth (Cat O'Nine Tails), the fashion house full of models getting murdered (Blood and Black Lace), an animal-related poison (Black Belly of the Tarantula), and a caped killer (Red Queen Kills 7 Times) … Not to mention: The film even includes actual footage from Fulci's Lizard in a Woman's Skin. At first it's incorporated in a semi-interesting way—the blind pianist/detective is apparently scoring Fulci's film (?!?!)—but then you realize they only include the clip (showing Strindberg's character stabbed in the breast) so they can repeat that kill move later in the film … Not a particularly good example of the genre …
… and, is it possible that Argento found the idea for the Helga Ulmann death-through-window shot from this film? We get a less-sophisticated version of that sequence to end the film … that and the Lizard shout-out are really the only redeeming few seconds of the film.
[re:] 36. Alien (1979; dir: Ridley Scott; 9.25/10)
[fst] 37. Daybreakers (2009; dir: Michael Spierig, Peter Spierig; 3/10)
JUNE STATS
VIEWING PATTERNS:
1. A return to giallo (cont.): Not only giallo, but Italian genre films in general. The best of the bunch were Tropic of Cancer and Your Vice is a Locked Room and Only I Have the Key.
2. Lots of other genre stuff that I'd yet to see: Get Carter (the original), Fragment of Fear, Black Cat (1934 version), The Phantom of the Paradise, Straw Dogs (original), And Soon the Darkness, Alien 3, etc.
BEST (first viewing): Tropic of Cancer
BEST (rewatch): Your Vice is a Locked Room and Only I Have the Key
MAN, I HATE THAT MOVIE (1st viewing or rewatch): TIE: Phantom of Death/ Jumper
BIGGEST Disappointment: TIE: Prometheus /Straw Dogs
BIGGEST Surprise: And Soon the Darkness
MEH-of-the-MONTH: The Others
WTF-of-the-MONTH: SO FAR: The Driver's Seat
LAST PERSON on mubi to SEE it: Alien 3
FILMS SEEN in a THEATER: 1/43
FIRST-TIME VIEWINGS: 34/43
[fst] 1. Badlands (1973; dir: Terrence Malick; 7.25/10)
[fst] 2. The Driver's Seat (1974; dir: Giuseppe Patroni Griffi; 6/10): Taylor's performance here is even stranger than the one in Secret Ceremony; would love to watch a decent print of it though.
[fst] 3. Dominique is Dead (1980; dir: Michael Anderson; 3/10): If it'd been better, it would make a great double bill with De Palma's Obsession. Cliff Robertson, with his silly mustache and constant grimace, almost comes across as his own evil twin. And where was Jenny Agutter the whole time? A couple effective "ghost house" moments, but not nearly enough to hold your interest.
[fst] 4. Whatever Happened to Aunt Alice? (1969; 4.5/10): Geraldine Page's performance as the completely conscienceless, unsympathetic widow Marrable drives the film for the first half, but it eventually becomes repetitive, especially as whatever mystery or suspense concerning the film's outcome wastes away. The two garden murder scenes promise a style and kind of unhinged psychodrama that never quite arrives. Aldrich's fingerprints are all over the best parts of the film.
[fst] 5. Death in Haiti (aka, Tropic of Cancer; 1972; dir: Giampaolo Lomi, Edoardo Mulargia; 7/10): I'm not sure how I feel about the "mondo" voodoo stuff, but as a giallo that distinguishes itself from the genre pack, it certainly works. The whacked-out dream sequence of course recalls Strindberg's other dream sequence in Fulci's Lizard, and the whole supporting cast manage to deliver … and, if you haven't yet checked out a DVD release from Camera Obscura (whose DVD of this looks pretty great), you should.
[fst] 6. Nightmares (1980; dir: John D. Lamond; 2.5/10): When I heard "Australian giallo" I was psyched; then I saw the movie. In this sort of genre I can forgive wooden acting, preposterous plot twists, occasional technical ineptitude if there also happens to be substantive style and/or wtf-artistry at work (gialli are nothing if not uneven). But from A-Z this one is just lacking. (Though the editing, especially scene-to-scene transitions, is so confused as to sometimes seem accidentally avant-garde.)
[fst] 7. Plot of Fear (1976; dir: Paolo Cavara; 5/10): A sometimes compelling giallo/poliziotteschi that continually insists on being sleazier than it needs to be (and sleazier than I've seen for a while, at least compared to other Italian genre flicks I can think of). John Steiner, Corinne Clery, Michele Placido, Tom Skerritt, and Eli Wallach are an interesting mash-up cast—and some of the murder set pieces are memorable (especially the death on live television, which really startled me)—but the ultimate "reveal" of the killer's identity and motives isn't that memorable. The final murder of the killer (or was he the killer?), leading into the closing scene of the film, suggested more artistic and dramatic weight than the rest of the film was, in reality, able to display. Certainly a weird Italian hybrid that I'm glad I was able to see.
[fst] 8. Emergency Squad (1974; dir: Stelvio Massi; 5/10): Serviceable poliziotteschi that benefits from a strong cast—Milian, Moschin, Lovelock, Casini—but lacks a bit in standout execution or set pieces (Lovelock's murder and the original heist notwithstanding). Milian's motivation for taking down Moschin (the death of his wife at the crime boss' hands) is okay as far as it goes, but could've been developed (Milian's scenes with his son, e.g., almost make the storyline seem like little more than a prop in the plot).
[fst] 9. Syndicate Sadists (1976; dir: Umberto Lenzi; 2/10): It ain't no Almost Human, that's for sure :(
[fst] 10. The Aggression Scale (2012; dir: Steven C. Miller; 5/10): There's some undeniable enjoyment to be had from watching two alums of Twin Peaks share the screen again (Ray Wise and Dana Ashbrook), but the deeper you get into the picture, the more you find its plot, pacing, and characterization falling down on the job. Some stylish, startling moments, but also just as many that are pure cartoon (like that ending for instance, a wish-fulfillment fantasy for a 13-year-old).
[re:] 11. Trent's Last Case (1952; dir: Herbert Wilcox; 5/10): Welles as the mysterious dead industrialist is why I watched it. It ends up feeling very much like an old-time radio episode of The Mysterious Stranger or Suspense or Escape. The way they withhold Welles' appearance for much of the film is effectively mysterious in a classic whodunit sort of way, especially because once we get to see his face we find it sporting that ridiculously made-up nose. In the end it needed more of his face onscreen, though, to mend the dead spots.
[fst] 12. Fragment of Fear (1970; dir: Richard C. Sarafian; 6.5/10): An interesting oddity that I'm glad to have seen. Of course brings to mind Hemmings in both Blow-Up and Deep Red. Could've used a bit more, earlier in the film, of the wtf that overtakes the ending. (And more for Gayle Hunnicutt to do would've been nice.) Solid and satisfyingly off-kilter nonetheless.
[fst] 13. Alien³ (1992; dir: David Fincher; 5/10): Not awful, but even watching the extended "Special Edition" (and skipping the theatrical altogether) I couldn't help feeling that most of it seemed unnecessary.
[re] 14. Night Moves (1975; dir: Arthur Penn; 7/10): Watching this for the second time I still think it has some glaring flaws—certain aspects of the dialogue and characterization—but I found myself being more entranced by its structure, those sudden, sometimes harsh cuts from scene to scene that keep the film's interlocking mysteries (already a tangled path to follow) all the more disorienting. It didn't cause me to raise my rating, but it did make me a fan.
[fst] 15. Tomorrow Never Comes (1978; dir: Peter Collinson; 1/10): What a stinker…
[fst] 16. Nothing Underneath (aka: Sotto il vestito niente; 1985; dir: Carlo Vanzina; 3/10)
[fst] 17. Phantom of Death (1988; dir: Ruggero Deodato; 1/10): Unfortunately another blah giallo. The opening, which juxtaposes Michael York playing a concert with the film's first murder, seems like it might portend something remarkable—and the horror/science twist, along with the cast, could've made it a contender—but …
[re:] 18. Torso (1973; dir: Sergio Martino; 6/10)
[re:] 19. The Legend of Hell House (1973; dir: John Hough; 7/10): It's trippy (and adds all sorts of layers to the film) to watch the little girl from The Innocents appear here as one of the four doomed visitors to Hell House. She's especially unsettling in the red-tinged ectoplasm scene, as well as each time she becomes possessed by the spirit(s) of the house. The colors on the German Blu seemed a little washed-out to me, though maybe that's accurate to the source.
[fst] 20. Jumper (2008; dir: Doug Liman; 1/10)
+[fst] 21. Prometheus (2012; dir: Ridley Scott; 6/10)
[fst] 22. Wanted (2008; dir: Timur Bekmambetov; 2.5/10)
[fst] 23. Blue Eyes of the Broken Doll (1976; dir: Carlos Aured; 3/10): My first Naschy; more of a mixed (and disappointing) bag than I'd hoped. I can appreciate the giallo-ness of it, but it's more in the Strip Nude for Your Killer/So Sweet, So Dead camp than Deep Red (or even Blood & Black Lace)—i.e., more sleaze-sex mystery than sophisticated giallo narrative. The three sisters and their afflictions are of passing interest, but don't really go anywhere as the plot moves along.
[fst] 24. Colt 38 Special Squad (1978; dir: Massimo Dallamano; 5/10): For me the highlights were the staging and composition of the bombing aftermaths—those long, carefully-paced tracking shots that slow the (sometimes silly) chase sequences of the film down and force you to notice both the visceral impact of what's taken place and Dallamano's eye as a director. And at least one star for the completely over-the-top sequence where the police inspector drives a car across the top of like 20 train cars (while the train is moving!).
[fst] 25. Black Cat (1934; dir: Edgar G. Ulmer; 7/10)
[re:] 26. Deep Red (1975; dir: Dario Argento; 9/25/10)
[re:] 27. Your Vice is a Locked Room and Only I Have the Key (1972; dir: Sergio Martino; 7/10): Italian genre cinema from the 70s is nothing if not transgressive (whether it be arty transgression or sleazy, lowest-common-denominator transgression), politically incorrect, and full of a fair dose of "weird." This Gothic giallo is no exception—it opens with an awkward and potentially offensive use of a protest song, and includes incest, casual prostitution, animal abuse, etc. It cops from Poe and prefigures a key detail from Kubrick's The Shining. The fact that it has three different murderers and manages two or three good set pieces, a gratuitous dirt bike race, and Edwige Fenech, Anita Strindberg, Luigi Pistilli, and Ivan Rassimov all in the same movie, well, it ends up being one of Martino's more noteworthy efforts. … Also includes plenty of echoes of other gialli, especially reminding me of The Red Queen Kills Seven Times, both because of all the Queen Mary stuff, but also because of a number of similar musical cues. NoShame's featurette on the movie is also solid.
[fst] 28. Secrets of a Call Girl (1973; dir: Giuliano Carnimeo; 3.75/10): Starts off as a whiz-bang gangster movie but then shifts into a soap opera/romance movie mode, a fairly bland (and sometimes sleazy) version of the "country girl hooks up with no-good-thug from the city" story. The featurette suggests that the writers/producers were trying to create a completely different kind of role for Fenech, one unlike the ones she was most known for at the time. Which they did, sort of (I guess). (And FYI: the a/v quality on the OOP NoShame disc is alright, not great.)
[fst] 29. Hatchet for the Honeymoon (1970; dir: Mario Bava; 5.5/10): The flashbacks, the train hallway sequence that opens the film (so rhythmically edited, both in terms of image and sound), and the creepy soft focus/out-of-focus shots of faces (that reminded me of the same visual trick used in Inland Empire) were the highlights. As a whole, though, it comes across a little too wooden. (And the spiritualist/haunting aspect of the film seems to verge on a "kitchen sink" move.)
[fst] 30. The Phantom of the Paradise (1974; dir: Brian De Palma; 5.5/10): His Woton's Wake makes for a nice back-to-back viewing, as both feature William Finley in silent-movie-monster mode. The French Blu-ray, despite a couple rough spots, is a surprisingly good-looking presentation of the film (certainly the best I've seen). The musical numbers sometimes drag a bit, but that ending is pure delirium…
[re:] 31. Blow Out (1981; dir: Brian De Palma; 8.5/10)
[fst] 32. Murder a la Mod (1967; dir: Brian De Palma; 5/10)
[re:] 33. We Need to Talk About Kevin (2011; dir: Lynne Ramsay; 6/10): My comments from my first viewing still hold true for me: Swinton and Miller are fantastic (as they've been billed), but I think Kevin's monologue about TV (delivered on TV) encapsulates what makes me feel somewhat ambivalent about the film on a first viewing. His statements, which clearly inform (or even equal the sum total of) his world view, come across as awfully one-note and familiar; basically: modern life breeds complacency and dissatisfaction in people on account of how mind-numbingly mundane it is … Certainly there's no desire for easy (cliche) answers, but the apparent, overriding lack of any insight into the characters and situations the film depicts leaves me a little indifferent to the film as a whole. Also, all that red (red paint, red blood, red jam) seems, at first glance, bewilderingly simplistic.
[fst] 34. The Boss (aka Wipeout!; 1973; dir: Fernando Di Leo; 5/10): The film ends with the words "To Be Continued" over the last shot—anybody know if it was?
[fst] 35. Eyes of Crystal (2004; dir: Eros Puglielli; 3.5/10): This one has Argento's influence all over it: from the preoccupation with animals, to the repeated use of macro-closeups in the first third, to a camera constantly interested in architectural space. And it's cool to see giallo stalwart Simon Andreu showing up again. Suffers overall from an awful lot of generic thriller convention/execution though. And comparing it to Argento's recent (dreadful) output is right enough, though I think it's a case of "damning it with faint praise" more than anything else.
[fst] 36. Straw Dogs (1971; dir: Sam Peckinpah; 4/10)
[fst] 37. Flash Gordon (1980; dir: Mike Hodges; 2.5/10)
[re:] 38. The Night Evelyn Came Out of the Grave (1971; dir: Emilio Miraglia; 5/10)
[fst] 39. Get Carter (1971; dir: Mike Hodges; 7/10)
[fst] 40. And Soon the Darkness (1970; dir: Robert Fuest; 6.5/10):
[fst] 41. The Third Secret (1964; dir: Charles Crichton; 5/10): There are portions of this film that promise a truly subversive, truly nightmarish "solution" to the film's interlocking secrets—and I enjoyed those portions very much—but Stephen Boyd's lead performance is just too much of a boat anchor in the end.
[fst] 42. The Pyjama Girl Case (1977; dir: Flavio Mogherini; 3/10): Odd, sleazy, uneven giallo set in Australia.
[fst] 43. The Others (2001; dir: Alejandro Amenábar; 5/10): As a standalone picture, viewed in ignorance of superior entries in the same genre (obvious precursors like The Innocents and The Legend of Hell House), it's okay enough. Kidman's performance is strong (though it's impossible not to just keep thinking of Kerr's). If you've already seen the films that it borrows (heavily borrows) from, it's tough to decide how much is homage, and how much just recycling.
JULY STATS
VIEWING PATTERNS:
More (and more, and more) Italian genre stuff.
BEST (first viewing): Knife in the Water
BEST (rewatch): Short Night of Glass Dolls /Innocents with Dirty Hands
MAN, I HATE THAT MOVIE (1st viewing or rewatch): TIE: Eyeball/ Spider-man 3
BIGGEST Disappointment: TIE: Oasis of Fear/ Iguana with the Tongue of Fire/
BIGGEST Surprise: Summer of Sam
MEH-of-the-MONTH: Left Bank/ Perfect Sense
WTF-of-the-MONTH: Sleepaway Camp
LAST PERSON on mubi to SEE it: A Fistful of Dollars
FILMS SEEN in a THEATER: 1/40
FIRST-TIME VIEWINGS: 24/40
[fst] 1. A Fistful of Dollars (1964; dir: Sergio Leone; 6/10)
[fst] 2. La Orca (1976; dir: Eriprando Visconti; 6/10): Whereas Lenzi's Almost Human takes the kidnapping epidemic in Italy and pushes it toward the hyper-stylized and hyper-violent (its excessiveness is the thing that makes it as transgressive as it is), Visconti's Orca dials everything back, the whole crime seeming much more mundane, drab, naturalistic. (The film's matching color scheme also supports this.) Just compare Placido's sometimes-nondescript performance to Milian's scenery chewing in Human (more than once he reminded me of Pacino in Scarface) … the infamous "sex" scene is the one place the movie turns toward something more excessive, but even this extended depiction of the sex act is rather mundane, shocking only because of its duration and how unadorned its presentation is.
Also interesting is the fact that La Orca almost completely skips the family's reaction to the kidnapping of their daughter, or the machinations between them and the police as (the viewer assumes) they try to get their daughter back (this is another difference from Almost Human, which spends the amount of time with the family that you'd expect from the genre). Apparently, some of this is addressed in the sequel (which I've yet to see): Oedipus Orca. The disc is another great package from Camera Obscura.
[fst] 3. The Iguana with the Tongue of Fire (1971; dir: Riccardo Freda; 2.5/10): Maybe it's just my current giallo oversaturation—I'm trying to get to the point where I've seen more than 100 different gialli—but this one is just muddled, , and not very well done … even if some of this feeling comes from the dupey print that I watched, it still almost wasn't worth sitting through.
[re:] 4. Tenebrae (1982; dir: Dario Argento; 10/10)
[fst] 5. Summer of Sam (1999; dir: Spike Lee; 6.5/10): Uneven, yes, and definitely not without a number of problems (the big one: it's too long), I was surprisingly captivated by the film (especially its handling of its "ensemble-ness"). Plus tough not to enjoy the soundtrack.
[fst] 6. Knife in the Water (1962; dir: Roman Polanski; 7.5/10)
[re:] 7. Sleepaway Camp (1983; dir: Robert Hiltzik; 6/10): The wtf-ness of the ending, as well as the ridiculous and constant foregrounding of its sex, move this much closer to Grand Guignol than Friday the 13th. Are large parts of it a mess? The acting almost uniformly awful? Full of jokey gore effects? Of course. But dang if it doesn't leave an impression by the end. (An impression that—based on the pitch of its performances—reminds me very much of Alice, Sweet Alice.)
[fst] 8. The Great Silence (1968; dir: Sergio Corbucci; 6/10): That ending's a real punch in the gut.
[re:] 9. Graveyard Shift (19xx; dir: xxxxxx; 4/10):
+ [re:] 10. The Conversation (1974; dir: Francis Ford Coppola; 7/10)
[fst] 11. Hitch Hike (1977; dir: Pasquale Festa Campanile; 3/10)
[fst] 12. Spider-Man 3 (2007; dir: Sam Raimi; 1/10)
[re:] 13. Four Flies on Grey Velvet (1971; dir: Dario Argento; 7.5/10): The search for a definitive edition continues—pretty balanced review and comparison of the two existing Blu-rays (German and UK): www.landofwhimsy.com/archives/2012/07/four-flies-on-grey-velvet-shameless-vs-koch-media/
[fst] 14. Gang War in Milan (1972; dir: Umberto Lenzi; 2/10): Sad to say, not one of the better poliziotteschi I've seen.
[fst] 15. Left Bank (2008; dir: Pieter Van Hees; 6/10): Stars for the cinematography, the acting from the leads, and the opening sequence; still, feels a little too derivative to be a standout in the tradition it's working in. Watching it makes me better understand the negative reaction to a film like Kill List. Of the two films though, I find Kill List much more unsettling, much bleaker, and more often able to overcome its references.
[re:] 16. What Have You Done to Solange? (1972; dir: Massimo Dallamano; 6.5/10): Not as out-and-out exploitative as I remember from my first viewing. And there are some masterful moments, some of them done with a surprisingly light touch (early on when Testi follows Cristina Galbó on the bike is a good example). Also, less of a police-procedural than What Have They Done To Your Daughters?, which I think works in its favor and places it firmly in the second-tier of gialli.
[re:] 17. The Perfume of the Lady in Black (1974; dir: Francesco Barilli; 6.5/10)
[fst] 18. Live Like a Cop, Die Like a Man (1976; dir: Ruggero Deodato; 6/10)
[re:] 19. Inferno (1980; dir: Dario Argento; 9.5/10)
[re:] 20. Cold Fish (2010; dir: Sion Sono; 9.5/10)
[fst] 21. The Silent Scream (1980; dir: Denny Harris; 3.5/10)
[re:] 22. Innocents with Dirty Hands (1975; dir: Claude Chabrol; 7.5/10): Rewatching this was a minor revelation—masterfully done all around.
[re:] 23. So Sweet, So Dead (1972; dir: Roberto Bianchi Montero; 4/10): How seriously to take the sleaze end of the giallo spectrum? Obviously punched-up, foregrounded, hyper-aestheticized sex and violence are as deeply embedded in the genre as anything else. But what do you do when they become the only point? Interestingly, rewatching this with the commentary (on the Camera Obscura disc) mirrors this same dilemma: the critics veer between true insight into the history of the genre and sexist, almost panting comments about whatever nude actress happens to be on the screen right then … I guess I'd say it's more technically and artistically accomplished than something like Strip Nude for Your Killer, but I'd have to think about it a bit before I could say if it offers anything more.
[re:] 24. The Prowler (1981; dir: Joseph Zito; 5/10)
[fst] 25. The Tenant (1976; dir: Roman Polanski; 7/10)
[fst] 26. The House on Sorority Row (1983; dir: Mark Rosman; 1/10)
[fst] 27. Perfect Sense (2011; dir: David Mackenzie; 3/10)
[fst] 28. Oasis of Fear (aka, An Ideal Place to Kill, aka, Dirty Pictures; 1971; dir: Umberto Lenzi; 3/10): The bouncy, goofy 60s pop music acts as a totally inappropriate foil for the sleazy sex-and-pornography trade that the bright-eyed, always-enthusiastic young couple engage in. Lenzi goes crazy with transitions in two or three spots, and seems to be suggesting that Classical art/sculpture is really just pornography for the upper class. This observation and the effective ending notwithstanding, I'm not sure I can really take the film too seriously, wallowing as it does in titillation for titillation's sake.
[fst] 29. Trans-Europ-Express (1966; dir: Alain Robbe-Grillet; 7/10): Fifty years after the fact, some of the meta-fictional, story-within-a-story stuff comes of as a little too cute, but the fact that the film has a sense of humor from the start helps offset this effect. And there are many dazzling shots, especially those of the actors pausing to stare straight on into the camera and break the fourth wall—suspended moments where the viewer isn't sure just what to make of it all.
[fst] 30. Next of Kin (1982; dir: Tony Williams; 6.5/10): Solid, slow-burning Australian horror. Starts out as what seems like a haunted house picture, but then slowly veers off into a "damaged slasher returns from the past" story, one that manages to go pretty batsh*t crazy by the end. Stylishly shot and fairly well-acted it is, imo, a much better example of 70s/80s Australian horror than better-known films like Patrick, Harlequin, Roadgames, etc.
[fst] 31. The Body (aka Il Corpo; 1974; dir: Luigi Scattini; 2.5/10): Seeing the buttoned-up inspector from Argento's Bird play a slovenly, misogynist, boat-captain drunk was interesting for a while, but too much of the film (obvious plot points, etc.) ends up being a drag. The airport chase provides an inkling of the psycho-thriller that could've been, but by then it's a case of too little too late. (Also, I'm not sure it's really a giallo, except by the broadest of definitions.)
[re:] 32. Terror Train (1980; dir: Roger Spottiswoode; 6.5/10): Rewatching this it was all about the gender switching. Hart Bochner's character is clearly at least a little in love with his fraternity brother, who is trying to salvage (in a half-assed way) his relationship with Jamie Lee Curtis' character. And the killer relies on an uncanny ability to impersonate a woman to take revenge on those who subjected him to sexual humiliation in the form of a fraternity/sorority prank.
[re:] 33. Almost Human (1974; dir: Umberto Lenzi; 8.5/10): See my comments above.
[re:] 34. Short Night of Glass Dolls (1971; dir: Aldo Lado; 8.5/10): With cinematography that recalls a gorgeous giallo like The Fifth Cord, Lado here links the decay and corruption of the upper class not to unconscionable and shocking violence (as he does in Night Train Murders), but to secret societies and the occult, a world in which the rotten ruling elite can only maintain power through the "blood of the young." Comparing it to Eyes Wide Shut is perhaps misguided, but there's no denying the two films contain echoes of each other. For me it's surely a contender for any top 10 giallo list, and just reinforces my disappointment with the other Lado films I've seen (the aforementioned Night Train Murders and Who Saw Her Die?).
[fst] 35. Eyeball (1975; dir: Umberto Lenzi; 2/10): Goofy subpar giallo. Others have pointed out how stupidly the plot plays out— tourists who are being killed one by one insist on finishing their bus-tour vacation instead of simply returning home and avoiding their inevitable deaths. Additionally, every single character is a red herring in some way, every word or glance some supposedly sinister clue. Except they never manage "sinister" or "suspenseful"; just boring. With a net effect that all the plot foreshadowing and twists, instead of adding up to anything effective, end up canceling each other out instead.
[re:] 36. Lizard in a Woman's Skin (1971; dir: Lucio Fulci; 9/10): Easily my favorite Fulci (and one of my top 5 giallo films). Superior cast and soundtrack plus weird passages of dream logic that rival the best (the stuff on the train, the use of the Francis Bacon-esque paintings, that weirdo menacing swan with its missing guts, etc.). Also all of Fulci's best flourishes as a director (including those disorienting, extreme-foreground shots that remind me so much of De Palma).
[fst] 37. Terror Express (1979; dir: Ferdinando Baldi; 1/10): Makes Lado's Night Train Murders look positively arty. The bored, big-eyed leader of the three bourgeois thugs is genuinely menacing as he throws a series of increasingly unhinged tantrums, but the film's unapologetic reveling in its sexploitation and sadism makes it a tough watch. Also, the places where the plot might do something novel—through the convict's character and the possibility that he'll save the rest of the passengers, for instance—is just a series of missed opportunities … imo the Camera Obscura disc is a fantastic package of a hard-to-sit-through flick.
[fst] 38. Funeral in Berlin (1966; dir: Guy Hamilton; 5.5/10): It lacks the nightmare elements of the first (the menacing bald villain who keeps popping up all over the narrative; the torture cube used to brainwash agents) and the Ken Russell-ization of the third. It's not awful, sometimes manages a little style (the at-times painterly framing of Caine's head & shoulders), some minor suspense, but its the least memorable of the three because its the most conventional. … I have to say though that for a minute I didn't even recognize Eva Renzi, so different is her performance here than in Argento's Bird.
[fst] 39. Lantana (2001; dir: Ray Lawrence; 3/10)
[fst] 40. The Bedroom Window (1987; dir: Curtis Hanson; 3/10)
[fst] 41. The Hard Way (1979; dir: Michael Dryhurst; 6.5/10): Spare, stripped-down, and fairly bleak. The ground situation—veteran hitman forced into one last job—is a tired genre convention, but McGoohan's performance, which is both resigned and full of his usual (slightly cracked) intensity, distinguishes it. The flashbacks (which turn out to be flashforwards) that involve his wife recounting her memories of Connor to the camera could've been schmaltzy, but manage not to be.
AUGUST STATS
BEST (first viewing): TIE: The Seven-Ups/ Last Embrace/ The Legend of Lylah Clare/ Death Laid an Egg
BEST (rewatch): The Ipcress File
MAN, I HATE THAT MOVIE (1st viewing or rewatch): Airport
BIGGEST Disappointment: Wolf Creek/ Morning After
BIGGEST Surprise: TIE: The Seven-Ups/ The Unnaturals (not on mubi, but I've submitted it)
MEH-of-the-MONTH: Total Recall (remake)
WTF-of-the-MONTH: Death Laid an Egg
LAST PERSON on mubi to SEE it: Total Recall (original)
FILMS SEEN in a THEATER: 1/37
FIRST-TIME VIEWINGS: 22/37
+ [fst] 1. Total Recall (2012; dir: Len Wiseman; 2.5/10):
[fst] 2. Phase IV (1974; dir: Saul Bass; 7.5/10): As the ant footage accumulates, it's remarkable how much foreboding and significance it seems to take on, despite the fact that the exact reasons behind why it's foreboding or significant remains veiled from the viewer. Davenport, as the increasingly mad scientist, anchors most of the human interaction (even when he's not present) and by the end we're left with an almost-haunting series of end-of-the-world images.
[fst] 3. Fright (1971; dir: Peter Collinson; 3/10)
[re:] 4. The Ipcress File (1965; dir: Sidney J. Furie; 9/10): Seems like more of an understated masterpiece than the last time I watched it. Also a classic soundtrack.
[re:] 5. Sleepless (2001; dir: Dario Argento; 2.5/10): Argento repeating himself (and not repeating himself very well at that).
[re:] 6. Puzzle (1974; dir: Duccio Tessari; 2.5/10): I love gialli, but this one's too telegraphed, too tame, and simply takes too long to unspool the film's central mystery—Merenda's amnesia and what it has to do with everyone wanting him dead … I do always enjoy watching Bruno Corazzari, though, and his sniffling criminal had me thinking more than once of the asthmatic hitman in Afraid to Die. (And points I guess for the almost comical use of the chainsaw…)
[re:] 7. Blood & Black Lace (1964; dir: Mario Bava; 7.5/10)
[fst] 8. The Blood Spattered Bride (1972; dir: Vicente Aranda; 5/10)
[fst] 9. The Sweet Body of Deborah (1968; dir: Romolo Guerrieri; 5/10): I appreciate the strength of the cast, the sometimes-gorgeous location shooting, and at least one murder set piece (the nighttime burial in the rain), but for me it lacks both the heights of style of an Argento (or an Ercoli, or Miraglia, or Martino), and the profound weirdness (often sexual or traumatic weirdness) that typifies, imho, the best examples of the genre. Will definitely be due for a rewatch soon.
[fst] 10. The Seven-Ups (1973; dir: Philip D'Antoni; 7.5/10): Think I actually prefer this to French Connection. Beyond the quality of the production and cast, it stands out imo for the often clever and/or unconventional choices it makes: a soundtrack that just as often sounds as if it's been lifted from a horror movie; copping actors and their roles from other landmark films of the same genre to add a kind of cumulative effect when it comes to backstory (including Tony Lo Bianco from French and stuntman-turned-actor Bill Hickman from both French and Bullitt [his role here seeming like a somewhat older version of the same one he played in the McQueen movie]); Joe Spinell's off-kilter performance as the garage attendant who's not afraid to be tortured; etc. A real surprise.
[fst] 11. Visiting Hours (1982; dir: Jean-Claude Lord; 5.5/10): What's most remarkable about this one is Ironside's performance. When he appears in the anchorwoman's house shirtless and decked out in her jewelry, both the film and his take on the character are at their best. It's disappointing, then, that his cross-dressing psychokiller act slowly but surely settles into something more recognizable (well-done, but still recognizable). Also bears a certain amount of comparison to Spinell in Maniac; wish Ironside (and the film) had been pushed in that direction more often.
[fst] 12. Night Train to Munich (1964; dir: Robert Douglas; 1/10)
[re:] 13. Four Flies on Grey Velvet (1971; dir: Dario Argento; 7.5/10): The extras in the Kino German mediabook are pretty tops.
[re:] 14. Profondo Rosso (aka Deep Red; 1975; dir: Dario Argento; 9/10): If you've seen it a hundred times, watching it with the Rostock commentary will certainly help make it new (and remind you why you found it so remarkable to begin with).
[re:] 15. Tenebrae (1982; dir: Dario Argento; 10/10): Ditto on the Rostock commentary.
[fst] 16. Last Embrace (1979; dir: Jonathan Demme; 7.5/10): Alternating currents of Hitchcock and De Palma. Hitchcock for the setpieces rooted in spectacular architecture and geography (here a frenzied chase along Niagara Falls, as well as up an ancient bell tower). De Palma for the overt unleashing of psycho-sexuality, which occurs in a scene that unmasks the film's killer because of this very sexuality (not to mention the at-times hysteric line delivery from Scheider).
[fst] 17. Total Recall (1990; dir: Paul Verhoeven; 5.5/10)
[fst] 18. The Legend of Lylah Clare (1968; dir: Robert Aldrich; 8/10): I have to think that he's visually quoting the flashback from Suddenly, Last Summer with his repeated use of the same technique, offering three delirious versions of Lylah's death. Great to see faces familiar from the giallo (Tinti, Falk). Kim Novak as a sleazier, pulpier version of her character(s) in *Vertigo*—all that riffing on the accumulation of cinema history in (and as) film—made me a fan.
[fst] 19. Morning After (1982; dir: Sidney Lumet; 3/10): Disappointing, especially in light of the many similar 70s/80s psycho-thrillers I've been watching in the past few months.
[re:] 20. Wolf Creek (2005; dir: Greg Mclean; 2.5/10): A promising build-up—complete with effective references to Australian classics (the Wolf Creek crater clearly standing in for Picnic Rock; Jarratt's at-times charismatic presence recalling classic Ozploitation horror like Next of Kin; the outback bar scene playing as a shorthand, and sleazier, version of comparable scenes in Wake in Fright; etc.)—gives way to a tedious final third. Basically everything after Liz wakes up in the shed is either eye-rolling cliche, incomprehensible character decision-making, or gratuitous nastiness. Bit of a bummer.
[fst] 21. Afterschool (2008; dir: Antonio Campos; 6.5/10)
[fst] 22. Cutter's Way (1981; dir: Ivan Passer; 7.5/10)
[re:] 23. Drive (2011; dir: Nicolas Winding Refn; 7.5/10)
[re:] 24. The Descent (2005; dir: Neil Marshall; 7/10)
[fst] 25. Airport (1970; dir: George Seaton; 1/10): Van Heflin blows himself up in a toilet! Way to go Van Heflin!
[re:] 26. Dragnet (1954; dir: Jack Webb; 5/10): Pretty much what you would expect: Joe Friday moralizing with impossibly snappy putdowns directed at the criminal lowlifes. Though a surprisingly violent opening, with two gangland toughs "cutting another thug in half" with a double-barreled shotgun (complete with his blood-spattered face falling into the camera as he's whirled around by the blast). Drags a bit in spots, but manages to best the typical episode.
[fst] 27. The Premonition (1976; dir: Robert Allen Schnitzer; ):
[re:] 28. The Bird with the Crystal Plumage (1970; dir: Dario Argento; 8/10): Watched with the Jones/Newman commentary included on the Arrow Blu.
[fst] 29. Death Laid an Egg (1968; dir: Giulio Questi; 7.5/10): Arty giallo goodness. Some of the early pop-art editing recalls another Trintignant/Aulin giallo, Tinto Brass' Deadly Sweet (from the previous year), and generally adds a layer of style and elliptical editing often missing from other examples of the genre. The intersections, in the characters, of their various sexual hangups and the film's obsessive preoccupation with all things chicken is as weird as you would expect it to be. The "improvised" soundtrack is very reminiscent of the one from A Quiet Place in the Country. Wish there were more like this—somebody give it a decent release already.
[fst] 30. Waves of Lust (1975; dir: Ruggero Deodato; 3.5/10): Not enough Knife in the Water; too much prelude to softcore. Steiner and Dionisio are both entertaining to watch as they emotionally, physically, sexually spar with each other, but the central conceit—who is the master/aggressor and who is the slave/victim in these overlapping sexual games—never reaches anything close to what we've come to expect from other, better films in the same vein.
[re:] 31. Bay of Blood (1971; dir: Mario Bava; 7/10): Watched with the Lucas commentary on the Arrow Blu.
[fst] 32. Tis Pity She's a Whore (1971; dir: Giuseppe Patroni Griffi; 5/10): Really dazzling (and intricate) set/production design, but the film spends too much time talking about the problem of incest and not enough time dramatizing its context, fallout, etc. We get the classically tragic ending—nearly everybody's killed in a gruesome climax—but the brother's repetitive conversations with his monk friend, trying to find a heavenly justification for his love, fill too much of the first 2/3.
[fst] 33. The Unnaturals (1969; dir: Antonio Margheriti; 6.5/10): ground situation—a stranded party of travelers takes refuge in a strange old house, during a storm, while a seance is taking place—provides moments of real menace. All of the characters are hopelessly corrupt, and the film basically ticks its way toward their comeuppance as the seance (and induced flashbacks) flesh out the reasons why they deserve to be punished. Even in the crummy print I watched, you could see a number of stylistic flourishes (lighting, framing) and a knowing manipulation of Gothic conventions (taboo sexual relationships, dastardly scrambling after an ill-gotten inheritance, etc.). It does have its weaknesses, certainly, but after giving up on him with Seven Deaths, I'm at least interested again in seeking out more of his work.
[re:] 34. The Killer Must Kill Again (1975; dir: Luigi Cozzi; 7/10): Antoine Saint-John is pitch perfect as the killer, using his freakishly elongated body and grotesque, unmistakable face (often reduced to a kind of ruthless resignation at his character's increasingly compromised fate) to bring a screen presence that would otherwise be absent in the film. The rest of the movie, though full of stylish references and camera moves (Cozzi spends much of the commentary talking about the influence of Psycho), suffers a bit from the limited sets and the three or four mostly static conversations between the suspicious detective and guilty husband (played by Hilton). The juxtaposition of the simultaneously occurring rape and love scenes is tough to take and maybe nothing more than a sadistic add-on to the plot (especially because of its duration). Full of expert, well-done twists, it's somewhere in the middle-to-front of the giallo pack.
[fst] 35. The Girl in Room 2A (1974; dir: William Rose; 6/10):
[re:] 36. Mr. Arkadin (1955; dir: Orson Welles; 9.5/10): The rushes, outtakes, and examples of Welles both acting and directing on the Criterion disc are well worth checking out.
[fst] 37. Revolver (1973; dir: Sergio Sollima; 7/10): The series of betrayals that occur during the last 10 or 15 minutes of the film lift it from typical Italian crime thriller to something much more tragic (the kind of Tragedy that shows up in something like Graveyard of Honor, e.g.). Also contains some surprising levels of characterization, like at the beginning when Testi buries his dead friend. Testi plays it lovingly, almost erotically at one point. I still feel that it drags a bit in spots, and is maybe a little too long (Reed's repeated interrogations of Testi before he's sprung from jail seem, by the second or third time, to be bordering on filler), but it definitely manages to transcend the genre more often than not.
01

Henri-Georges Clouzot

02

William Friedkin

03

Terence Young

04

Koreyoshi Kurahara

05

Ingmar Bergman

06

Muscha

07

David Moreau

08

Seijun Suzuki

09

Luigi Bazzoni

10

Peter Ustinov

11

Giuliano Carnimeo

12

Sergio Martino

13

Sergio Martino

14

Dario Argento

15

Peter Bogdanovich

16

Miguel Ángel Vivas

17

Elias

18

Brian De Palma

19

Brian De Palma

20

Iván Zulueta

21

Bruno Dumont

22

Antonio Margheriti

23

Emilio Miraglia

24

Martin Donovan

25

Riccardo Freda

26

Andrzej Żuławski

27

Umberto Lenzi

28

Antonio Bido

29

Romolo Guerrieri

30

Jules Dassin

31

Léos Carax

32

Steven Soderbergh

33

Jean-Pierre Jeunet

34

Mario Andreacchio

35

Sergio Pastore

36

Ridley Scott

37

Michael Spierig

38

Terrence Malick

39

Giuseppe Patroni Griffi

40

Michael Anderson

41

Lee H. Katzin

42

Giampaolo Lomi

43

John D. Lamond

44

Paolo Cavara

45

Stelvio Massi

46

Umberto Lenzi

47

Steven C. Miller

48

Herbert Wilcox

49

Richard C. Sarafian

50

David Fincher

51

Arthur Penn

52

Peter Collinson

53

Sergio Martino

54

Ruggero Deodato

55

John Hough

56

Doug Liman

57

Ridley Scott

58

Timur Bekmambetov

59

Carlos Aured

60

Massimo Dallamano

61

Edgar G. Ulmer

62

Dario Argento

63

Giuliano Carnimeo

64

Sergio Martino

65

Mario Bava

66

Brian De Palma

67

Brian De Palma

68

Brian De Palma

69

Lynne Ramsay

70

Fernando Di Leo

71

Eros Puglielli

72

Sam Peckinpah

73

Mike Hodges

74

Mike Hodges

75

Emilio Miraglia

76

Robert Fuest

77

Charles Crichton

78

Flavio Mogherini

79

Alejandro Amenábar

80

Eriprando Visconti

81

Sergio Leone

82

Riccardo Freda

83

Spike Lee

84

Dario Argento

85

Roman Polanski

86

Robert Hiltzik

87

Sergio Corbucci

88

Francis Ford Coppola

89

Pasquale Festa Campanile

90

Sam Raimi

91

Dario Argento

92

Umberto Lenzi

93

Pieter Van Hees

94

Massimo Dallamano

95

Francesco Barilli

96

Ruggero Deodato

97

Dario Argento

98

Sion Sono

99

Denny Harris

100

Claude Chabrol

101

Roberto Bianchi Montero

102

Joseph Zito

103

Roman Polanski

104

Mark Rosman

105

David Mackenzie

106

Umberto Lenzi

107

Alain Robbe-Grillet

108

Tony Williams

109

Luigi Scattini

110

Roger Spottiswoode

111

Aldo Lado

112

Umberto Lenzi

113

Lucio Fulci

114

Ferdinando Baldi

115

Guy Hamilton

116

Ray Lawrence

117

Curtis Hanson

118

Michael Dryhurst

119

Len Wiseman

120

Saul Bass

121

Peter Collinson

122

Sidney J. Furie

123

Dario Argento

124

Duccio Tessari

125

Mario Bava

126

Vicente Aranda

127

Romolo Guerrieri

128

Philip D'Antoni

129

Jean-Claude Lord

130

Robert Douglas

131

Jonathan Demme

132

Paul Verhoeven

133

Robert Aldrich

134

Sidney Lumet

135

Greg Mclean

136

Antonio Campos

137

Ivan Passer

138

Nicolas Winding Refn

139

Neil Marshall

140

George Seaton

141

Jack Webb

142

Robert Allen Schnitzer

143

Giulio Questi

144

Ruggero Deodato

145

Mario Bava

146

Giuseppe Patroni Griffi

147

Antonio Margheriti

148

Luigi Cozzi

149

William Rose

150

Orson Welles

151

Sergio Sollima