THE AUTEURS/ MUBI WORLD CUP FILMS, 2009

The Lumière trophy
~
CHINA (MANAGED BY MYRA) WON THE INAUGURAL FILM WORLD CUP, DEFEATING INDIA (MANAGED BY APURSANSAR) IN THE FINAL!
These are the films in the Auteurs World Cup, which took place here between September and December 2009. The Auteurs was the name of this site before the change to MUBI. The competition was a new invention, a prototype for the Directors' Cups of 2010 and 2011, and the Mubi World Cup of 2012. The films here are ordered by original groups, and the matches played. The aim was to promote world cinema, neglected countries and hidden treasures, with some competitive fun along the way. I think it gives an excellent grounding in world cinema. Thanks to all who took part. Africa (managed by Blue K) was a major discovery for many, along with unexpected quality from many sources.
In the matches 3 films were each paired against another 3 for the opponents. Teams were represented according to directors' birthplace primarily, also by directors' main workplace in some circumstances, agreed by discussion. Each team had a manager responsible for film selection to face public vote. No director was allowed to be represented more than once in a match. Initially for the group stage, we set a limit on the number of different directors each team could use for the competition but then abolished the restriction for the last 16 onwards. The tournament involved a lot of work and participants' viewing, new discoveries, was supported by Martin Scorsese and mentioned on CNN.
We had 288 group stage films (8 groups of 4 teams- see below) and 90 knockout stage films chosen- 378 in total!
Films which performed especially well:
Ugetsu Monogatari
Rules of the Game
Spirit of the Beehive
Tokyo Story
Yeelen
Days and Nights in the Forest
Pierrot le Fou
Landscape in the Mist
Subarnarekha
There was a Singing Blackbird
Comedy of Innocence
(hall of shame: Strictly Ballroom, Dreamers)
top directors: Satyajit Ray, Mizoguchi, Bunuel, Tarkovsky. Ousmane Sembene and Sun Yu were among less familiar names who went down well.
Cliffhanging matches: China v Japan, France v Iran, Italy v Spain, Italy v Taiwan. Crushing wins: Japan v Denmark, France v South Korea
THE TEAMS (heavy print denoting teams which qualified for next round)
GROUP 1
Belgium
Czech Republic
S.E.Asia
USA
GROUP 2
France
Hungary
S.Korea
New Zealand
GROUP 3
Japan
Denmark
Balkans
Mexico
GROUP 4
Taiwan
Italy
Chile
Austria
GROUP 5
Spain
Germany
Canada
Brazil
GROUP 6
India
Caucasus & Ukraine
Australia
United Kingdom
GROUP 7
Russia
Iran
Argentina
Sweden
GROUP 8
Africa
China
Turkey
Poland
-
1/8 FINALS
Belgium v China
Russia v Hungary
Japan v Caucasus & Ukraine
Spain v Italy
Taiwan v Germany
India v Denmark
France v Iran
Africa v Czech Republic
1/4 FINALS
China v Russia
Japan v Italy
Germany v India
Iran v Africa
SEMI-FINALS
China v Japan
India v Africa
FINAL
China v India
~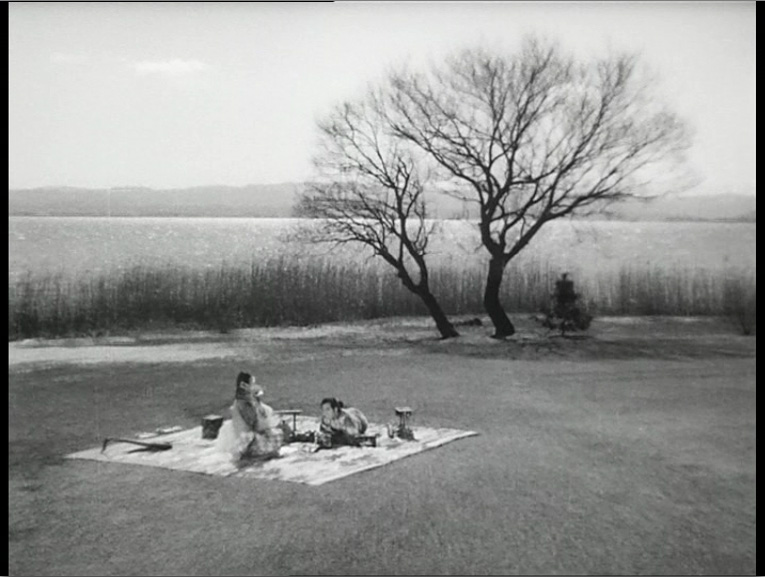 Ugetsu Monogatari, the film with the biggest winning margin, and against The Conformist, no less!
01

Martin Scorsese

02

John Ford

03

Orson Welles

04

Karel Kachyna

05

Jan Švankmajer

06

Pavel Jurácek

07

André Delvaux

08

Chantal Akerman

09

Agnès Varda

10

Apichatpong Weerasethakul

11

Đặng Nhật Minh

12

Lino Brocka

13

Charles Laughton

14

Stanley Kubrick

15

John Cassavetes

16

Chantal Akerman

17

Agnès Varda

18

Harry Kümel

19

František Vláčil

20

Jan Němec

21

Jaromil Jireš

22

Tran Anh Hung

23

Đặng Nhật Minh

24

Tsai Ming-liang

25

John Ford

26

Orson Welles

27

Martin Scorsese

28

Apichatpong Weerasethakul

29

Ishmael Bernal

30

Tsai Ming-liang

31

František Vláčil

32

Jan Němec

33

Jan Schmidt

34

Jaco van Dormael

35

Jean-Pierre Dardenne

36

André Delvaux

37

Jean Renoir

38

Jean-Luc Godard

39

Robert Bresson

40

Lee Chang-dong

41

Song Hae-seong

42

Kim Ki-young

43

István Szabó

44

Miklós Jancsó

45

Béla Tarr

46

Vincent Ward

47

Jane Campion

48

Geoff Murphy

49

Jean Cocteau

50

Jean-Luc Godard

51

Jean Renoir

52

István Szabó

53

Zoltán Fábri

54

Márta Mészáros

55

Song Hae-seong

56

Im Kwon-taek

57

Kim Ki-duk

58

Peter Jackson

59

Geoff Murphy

60

Lee Tamahori

61

Robert Bresson

62

François Truffaut

63

Jean-Pierre Melville

64

Jane Campion

65

Peter Jackson

66

Rupert Julian

67

Kim Ki-duk

68

Bong Joon-ho

69

Lee Chang-dong

70

Béla Tarr

71

Miklós Jancsó

72

Károly Makk

73

Akira Kurosawa

74

Kenji Mizoguchi

75

Hirokazu Kore-eda

76

Susanne Bier

77

Ole Christian Madsen

78

Lars von Trier

79

Carlos Enrique Taboada

80

Juan Bustillo Oro

81

Arturo Ripstein

82

Theodoros Angelopoulos

83

Liviu Ciulei

84

Dušan Makavejev

85

Hayao Miyazaki

86

Kenji Mizoguchi

87

Yasujirô Ozu

88

Fernando de Fuentes

89

Rubén Gámez

90

Ismael Rodríguez

91

Carl Theodor Dreyer

92

Susanne Bier

93

Christoffer Boe

94

Liviu Ciulei

95

Nikos Koundouros

96

Dušan Vukotić

97

Kenji Mizoguchi

98

Akira Kurosawa

99

Hiroshi Shimizu

100

Milčo Mančevski

101

Dušan Makavejev

102

Theodoros Angelopoulos

103

Carl Theodor Dreyer

104

Lars von Trier

105

Benjamin Christensen

106

Arturo Ripstein

107

Carlos Enrique Taboada

108

Emilio Fernández

109

Michelangelo Antonioni

110

Roberto Rossellini

111

Federico Fellini

112

Hou Hsiao-hsien

113

King Hu

114

Jing-Jie Lin

115

Götz Spielmann

116

Michael Haneke

117

Virgil Widrich

118

Alejandro Jodorowsky

119

Miguel Littin

120

Andrés Wood

121

Bernardo Bertolucci

122

Pier Paolo Pasolini

123

Luchino Visconti

124

Peter Tscherkassky

125

Virgil Widrich

126

Thomas Draschan

127

King Hu

128

Edward Yang

129

Ang Lee

130

Alejandro Jodorowsky

131

Miguel Littin

132

Patricio Kaulen

133

Federico Fellini

134

Bernardo Bertolucci

135

Michelangelo Antonioni

136

Andrés Wood

137

Raúl Ruiz

138

Silvio Caiozzi

139

Hou Hsiao-hsien

140

Edward Yang

141

King Hu

142

Peter Tscherkassky

143

Götz Spielmann

144

Michael Haneke

145

Volker Schlöndorff

146

F.W. Murnau

147

Tom Tykwer

148

Víctor Erice

149

Carlos Saura

150

Luis Buñuel

151

Glauber Rocha

152

Luiz Fernando Carvalho

153

Héctor Babenco

154

David Cronenberg

155

Atom Egoyan

156

Jean-Claude Lauzon

157

Ernst Lubitsch

158

F.W. Murnau

159

Wim Wenders

160

Fernando Meirelles

161

Héctor Babenco

162

Nelson Pereira dos Santos

163

Pedro Almodóvar

164

Luis Buñuel

165

Víctor Erice

166

Atom Egoyan

167

Guy Maddin

168

Zacharias Kunuk

169

Alexander Kluge

170

F.W. Murnau

171

Ernst Lubitsch

172

David Cronenberg

173

Guy Maddin

174

Michael Snow

175

Carlos Saura

176

Luis Buñuel

177

Julio Medem

178

Glauber Rocha

179

Héctor Babenco

180

Nelson Pereira dos Santos

181

Michael Powell

182

Joseph Losey

183

Jack Clayton

184

Satyajit Ray

185

Ritwik Ghatak

186

Shyam Benegal

187

Tengiz Abuladze

188

Sergei Parajanov

189

Otar Iosseliani

190

Peter Weir

191

Scott Hicks

192

Baz Luhrmann

193

Terence Davies

194

Joseph Losey

195

Karel Reisz

196

Sergei Parajanov

197

Aleksandr Dovzhenko

198

Tengiz Abuladze

199

Satyajit Ray

200

Santosh Sivan

201

Mrinal Sen

202

Peter Weir

203

Bruce Beresford

204

Phillip Noyce

205

Jack Clayton

206

Karel Reisz

207

Michael Powell

208

Peter Weir

209

Gillian Armstrong

210

Bruce Beresford

211

Satyajit Ray

212

Ritwik Ghatak

213

Adoor Gopalakrishnan

214

Giorgi Shengelaya

215

Yuri Ilyenko

216

Sergei Parajanov

217

Andrei Tarkovsky

218

Andrei Zvyagintsev

219

Sergei Eisenstein

220

Ingmar Bergman

221

Bo Widerberg

222

Jan Troell

223

Abbas Kiarostami

224

Majid Majidi

225

Jafar Panahi

226

Fernando E. Solanas

227

Adolfo Aristarain

228

Eduardo Mignogna

229

Andrei Tarkovsky

230

Stanislav Rostotsky

231

Aleksandr Sokurov

232

Abbas Kiarostami

233

Samira Makhmalbaf

234

Mohsen Makhmalbaf

235

Lukas Moodysson

236

Roy Andersson

237

Ingmar Bergman

238

Fernando E. Solanas

239

Hugo Santiago

240

Miguel Pereira

241

Sergei Eisenstein

242

Dziga Vertov

243

Aleksandr Sokurov

244

Octavio Getino

245

Esteban Sapir

246

Eduardo Mignogna

247

Lukas Moodysson

248

Ingmar Bergman

249

Lasse Hallström

250

Abbas Kiarostami

251

Jafar Panahi

252

Forugh Farrokhzad

253

Zhang Yimou

254

Jiang Wen

255

Wong Kar-wai

256

Zbigniew Rybczynski

257

Roman Polanski

258

Andrzej Wajda

259

Nuri Bilge Ceylan

260

Metin Erksan

261

Özcan Alper

262

Djibril Diop Mambéty

263

Youssef Chahine

264

Ousmane Sembène

265

Wong Kar-wai

266

Fei Mu

267

Tian Zhuangzhuang

268

Nuri Bilge Ceylan

269

Ömer Kavur

270

Fatih Akin

271

Jerzy Skolimowski

272

Agnieszka Holland

273

Andrzej Wajda

274

Abderrahmane Sissako

275

Souleymane Cissé

276

Nacer Khemir

277

Wu Yonggang

278

Wong Kar-wai

279

Zhang Yimou

280

Ousmane Sembène

281

Souleymane Cissé

282

Nacer Khemir

283

Krzysztof Kieślowski

284

Roman Polanski

285

Andrzej Wajda

286

Nuri Bilge Ceylan

287

Fatih Akin

288

Şerif Gören

289

Chantal Akerman

290

Gustave de Kervern

291

André Delvaux

292

Yuan Muzhi

293

Tian Zhuangzhuang

294

Jia Zhangke

295

Andrei Tarkovsky

296

Nikita Mikhalkov

297

Yuriy Norshteyn

298

Márta Mészáros

299

Béla Tarr

300

Péter Bacsó

301

Kô Nakahira

302

Yasujirô Ozu

303

Masaki Kobayashi

304

Grigori Kozintsev

305

Artavazd Peleshian

306

Aleksandr Dovzhenko

307

Víctor Erice

308

Luis Buñuel

309

Iván Zulueta

310

Federico Fellini

311

Vittorio De Sica

312

Pier Paolo Pasolini

313

Hou Hsiao-hsien

314

Edward Yang

315

Hsiao Ya-chuan

316

Werner Herzog

317

Wolfgang Staudte

318

Fritz Lang

319

Mrinal Sen

320

Satyajit Ray

321

Girish Kasaravalli

322

Kaspar Rostrup

323

Carl Theodor Dreyer

324

Henning Carlsen

325

Jacques Rivette

326

Éric Rohmer

327

Alain Resnais

328

Jafar Panahi

329

Abbas Kiarostami

330

Mohsen Makhmalbaf

331

Mahamat-Saleh Haroun

332

Ousmane Sembène

333

Shadi Abdel Salam

334

František Vláčil

335

Evald Schorm

336

Gustav Machatý

337

Sun Yu

338

Zhang Yimou

339

Lu Chuan

340

Aleksandr Askoldov

341

Mikhail Romm

342

Vsevolod Pudovkin

343

Masaki Kobayashi

344

Yasujirô Ozu

345

Kenji Mizoguchi

346

Vittorio De Sica

347

Michelangelo Antonioni

348

Bernardo Bertolucci

349

Wim Wenders

350

Werner Herzog

351

Rainer Werner Fassbinder

352

Satyajit Ray

353

Shyam Benegal

354

Mrinal Sen

355

Mohsen Makhmalbaf

356

Marzieh Makhmalbaf

357

Abbas Kiarostami

358

Djibril Diop Mambéty

359

Henry Barakat

360

Ousmane Sembène

361

Yuan Muzhi

362

Xie Jin

363

Wong Kar-wai

364

Mikio Naruse

365

Takashi Koizumi

366

Sadao Yamanaka

367

Anup Singh

368

Satyajit Ray

369

Ritwik Ghatak

370

Idrissa Ouedraogo

371

Abdoulaye Ascofaré

372

Moufida Tlatli

373

Sun Yu

374

Stanley Kwan

375

Wang Bing

376

Satyajit Ray

377

Shyam Benegal

378

John Abraham