Unavailable Films Whose Release on (Eng. Lang.) DVD/Streaming is more important than getting Kubrick's work on Blu-Ray
UPDATE: May 28, 2013. Goran Paskaljević's Cabaret Balkan is available through Amazon Instant . Removed from the list on this date.
UPDATE: May 28, 2013. I'm adding a Rappaport, Mozart in Love, that wasn't on the site before as well as From the Journals of Jean Seberg which is on Amazon for over $150 used and well over 200 new! Anything over $75 dollars is my unofficial equivalent to being unavailable. Also adding Capra's The Miracle Woman now that it's on the site.
UPDATE: May 28, 2013. Jonas Mekas Lost Lost Lost, which I recently saw and love, is finally available from the French label Re:Voir in an all-zone (region-free) release that everyone should snap up. Thanks to Rockysds for the valuable info. Also, check out some of Re:Voir's other releases, they are pretty cool. Removed from the list on this date.
UPDATE: May 28, 2013. Thanks once again to MUBI member Rockysds for keeping me on my toes and reminding me that Patrick Wang's 2011 debut feature In the Family will be released on June 25. Available on Amazon . I've been anxious to see this so it's very good news. Removed from the list on this date.
UPDATE: February 24, 2013. Liu Jiayin's Oxhide II is available for 5 US dollars on Amazon Instant. For anyone who hasn't seen it this is very good news!
UPDATE: February 24, 2013. The Alan Clarke film mentioned below, Billy the Kid and the Green Baize Vampire, is also available on DVD and has been out since 2011! Either it was out of print when i put it on the list or I missed it. Gimme a break, I don't get paid for this…
UPDATE: February 7, 2013. Alan Clarke's Billy the Kid and the Green Baize Vampire is available on Amazon Instant. Amazon is currently kicking ass when it comes to obscure and worthwhile independent films.
UPDATE: January 10, 2013. Nick Peterson's Field Guide to November Days is FINALLY available ( I haven't seen it but I've waited 2 years!!) His first feature, *Yellow, is superb so I'm really looking forward to this one. It's available along with some other intriguing new shorts on his site
UPDATE: January 10 2013. The great MUBI user Rockysds mentioned a while back that Ben Russell's Let Each One Go Where He May was available on Vimeo but my slacking ass forgot to update.
UPDATE: January 10, 2013. Elaine May's A New Leaf is available on DVD and blu-ray! I have not seen this but it is good to have all of her features available for those who want to discover a quality filmmaker. ( i am not linking to blu because I don't have a player and I'm petty that way:)
UPDATE: January 10, 2013. Rick Alverson's New Jerusalem is available on Amazon Instant- Jerusalem/dp/B00AFS3XLA/ref=sr_1_1?s=movies-tv&ie=UTF8&qid=1357846533&sr=1-1&keywords=new+jerusalem+will+oldham and on ITunes
UPDATE: September 7, 2012. The beginnings of some great news, From Mark Rappaport: I haven't seen this or The Comedy but his first feature showed some promise so I'm glad this is now available.
Fandor has contracted to show all of my features and many of my short films. Fortunately for me, they are agreeable to release some films from the DVDs I made from the masters (THE SCENIC ROUTE, IMPOSTORS, CASUAL RELATIONS, CHAIN LETTERS, MARK RAPPAPORT—THE TV SPIN-OFF). Obviously, the quality would be much better if they had the masters themselves but Carney, for some ungodly reason, thinks he owns them and refuses to return them to me. Not so with Sundance streaming, which needs the master of CHAIN LETTERS in order to make the deal."
Right now, Casual relations, The Scenic Route, Imposters and the impossible to find Mozart in Love are not available on the site but I will keep updating as news becomes available. The hard-to-see short film Exterior Night is on there which is wonderful news. Keep your fingers crossed for the release of films by one of the most important and neglected filmmakers out there!
UPDATE: August 7, 2012. MUBI member Nathan M… informs me that Elaine May's A New Leaf is available on Amazon Instant for streaming as we speak. A hard copy is coming soon as mentioned in one of the updates below.
UPDATE: May 25, 2012. MUBI Member David Grillo informs me that Mikio Naruse's Yearning is available on HULU Plus for viewing, if not owning. I am currently having some computer issues so I haven't had time to check this list against HULU's other offerings but i will get to it ASAP. I haven't seen anything by Naruse but this strikes me as very good news despite my negligence. I happily remove it from the list.
UPDATE: April 21, 2012. – Posted from my phone. I am adding E. Elias Merhige's Begotten to the list because it is only available, as far as I know for 75 dollars and up on Amazon, which is prohibitive enough to make it "unavailable" for us regular folk, and also because it's excellent.
UPDATE: April 15, 2012.- Posted from my phone. Great news, a collection of four Sara Driver films including the brilliant Sleepwalk will be released on May 22! This will be a good week since Cassavetes Too Late Blues also comes out that day. Sorry, no links since this is posted from my phone but it's available for pre-order on Amazon. It's so nice to remove stuff like this from the list.
UPDATE: April 11, 2012. Ok, I'm out of the loop. New Yorker Video is selling DVDs again and a lot of their catalog is available through Amazon! I will have to look at the site a bit to see if this helps with the list but either way it's a good thing. Don't get caught up in the BS about the quality of their prints, a lot of this stuff isn't going to be released by Criterion, MOC or whatever your favorite boutique label is so rejoice, rejoice!!!
UPDATE: April 11, 2012. Huillet and Straub's Moses and Aaron was never on this list for whatever reason but I thought I'd mention, although fans probably already know, that the film is available on Amazon from the apparently fully resurrected New Yorker Video!!! I have to check into this further so there may be a correction coming up. If not, this is very good news…
UPDATE: April 3, 2012. Once again, MUBI member Rockysds brings the good news by telling us that Shirley Clarke's The Connection will be released this winter by the great Milestone Films. Clarke is one of the most important American independent filmmakers and I'm looking forward to this one. Milestone has been pretty reliable so I will gladly remove it from the list.
UPDATE: March 18, 2012. Jim Mckay's wonderful Girls Town, Harry Hook's excellent The Kitchen Toto are available to watch on Netflix streaming. I am happy to remove them from the list.
UPDATE: March 16, 2012. MUBI member Rockysds informs me that John Cassavetes Too Late Blues will be released by Olive Films on May 22. i couldn't find it on their site so here is an Amazon link. I've never seen this one and everything I've heard tells me it's probably lesser Cassavetes but it is still very good news as any work he did should be available. I am happy to remove it from the list.
UPDATE: March 11, 2012. Adding Nick Peterson's Field Guide to November Days and R Alverson's New Jerusalem since they were both released 1 or 2 years ago. Peterson's film may still be playing, it's hard to tell from the website. Peterson made the excellent independent musical Yellow which is available from his sampo films. Alverson's first film, The Builder didn't impress me greatly, but he's clearly independent to the bone and the trailer for New Jerusalem looks very interesting.
UPDATE: March 5, 2012. I am changing the name of this list since the DVD format is clearly not going to be around forever and there are so many other ways to view these great films. For now, i will only be including legitimate sources for viewership such as streaming formats and not any torrent sites. This is because some people don't view torrents for whatever reason and also because I don't want to get the torrent sites in trouble by promoting their treasures too much, not because I am lazy and don't want my list to be very short, mostly:) The inspiration for this change is the discovery that Tom Noonan's phenomenal What Happened Was is available on Netflix and Amazon Instant. Please check out this great film there if you have no other way to watch it. I will remove it from the main list and place it in a separate section for Streaming near the bottom of the page. Over the coming months I will check Netflix and Amazon for all the other films on the list. If anyone knows of some of these films that are available on other legitimate streaming sites such as Hulu, etc., please let me know so I can post updates. Thanks!
UPDATE: January 30, 2012. It turns out that Chris Smith's The Pool, which I recently saw and recommend, is available on DVD! I only saw 2 copies on Amazon, but this is very good news. I happily remove this gem from the list.
UPDATE: January, 23, 2012. It goes against some of what I stand for to devote any part of this list to alerting people who should own region 2 players to a region 1 release but i'll make one exception for Robert Kramer's Milestones. The film, which has been available for a while now in a nice region 2 set paired with Kramer's Ice is apparently now available in a region 1 set , also with Ice. Milestones has been my current favorite/"best film i've seen" for a while so it's the only film i'll give this treatment. Hunt it down in any format!
UPDATE: January 22, 2012. I removed John Cassavetes Love Streams from the list a while ago (I had left it on because of what I thought were burned in french subs but was informed that they were removable, though I still haven't figured out how). Anyway, I just noticed that there is a Spanish dvd avaialble here . Amazon US says it's region 0 but the same dvd is available on Amazon UK as a region 2. This may be another option for those who don't already own the film since the French disc sells on Amazon US for 200 bucks and Amazon UK lists it as unavailable. If anyone knows any other ways to purchase the film please let me know!
UPDATE: January 21, 2012. MUBI member Krupnik informs me that "Djibril Diop Mambéty's films Badou Boy & City of Contrasts have been released on DVD on the Italian label Raro, with optional English subtitles!" Great news! I am happy to remove these titles from the list.
UPDATE: January 12, 2012. Here is a link for you lucky German speakers to the Out 1 dvd set, on Amazon . Someday…
UPDATE:November 16, 2011. MUBI member Rockysds alerted me to what MUBI member Judicial Joe had already told me was going to happen ( It's not that I didn't believe Joe but rather that certain films are important enough to me to wait until official confirmation, just in case they get left behind like so many others). Lena Dunham's Creative Nonfiction and Tiny Furniture are now scheduled to be released in one package from The Criterion Collection . Great news all around for fans of truly independent cinema and great to see the list fall firmly into the 170's.
UPDATE: November 12, 2011. MUBI member Ben provides us with a link to The Theo Angelopoulos Collection , a 2 volume set which includes Alexander the Great and other early films by the Greek master. I happily remove Alexander the Great from the list.
UPDATE: October 20, 2011. Official confirmation for you lucky German language speakers. Out 1, which needs no description, is available on the german Amazon . No english subs:(
UPDATE: October 5, 2011. OUTSTANDING NEWS!!! No official release with packaging or anything, but John Korty's two independent follow-ups to his brilliant The Crazy-Quilt, 1967's Funnyman and 1970's Riverrun can be ordered by contacting him through his website. These two films have never been available on DVD, VHS, or even on the more illicit means I never bring up on this list:) This is a great day. The prints aren't fantastic but they are in pretty good condition and considering the scarcity of these works who can complain? Korty is getting back into the independent film game so please support him! I purchased the films for a measly 20 bucks each. My film year is made. I'll wait a solid week before complaining about the gaping whole in DVD releases that is Mark Rappaport (or, I suppose I just did. Oh well:))
UPDATE: October 5, 2011. As everyone but me probably noticed and as MUBI member Rockysds pointed out to me, Mike Leigh's short film The Short and the Curlies is available on the Criterion edition of Naked.
UPDATE: September 23, 2011. Good news. MUBI member Brian Davisson informs me that Satyajit Ray's Days and Nights in the Forest is available here. I am happy to remove another film from the list.
UPDATE: September 21, 2011.Great news!!! MUBI member Boner M informs me that, finally, John Korty's long neglected The Crazy Quilt is available on DVD from Korty's website . At long last this important independent film can be owned and appreciated! The Crazy Quilt was the number one film on the list after Robert Kramer's masterpieces were released. Hopefully, we'll soon see Korty's other forgotten works, Funnyman and Riverrun. I am glad to be able to remove The Crazy Quilt from the list. Let us all celebrate with a short moment of silent gratitude and then…resume screaming about Rappaport's The Scenic Route and the rest of the island of misfit films!!!


UPDATE: September 15, 2011. Ernst Lubitch's Design for Living will be coming out in December from the Criterion Collection!. I am very happy to remove another work from the list.
UPDATE: September 9, 2011. MUBI member Rockysds informs me that Bill Forsyth's Housekeeping is available from Warner MOD here . I am happily removing it from the list. He also tells me that Valse Triste, Bruce Conner's awesome short, is available in a Cinemad compilation. As I told him, I'm leaving it on the list as a form of protest for the necessary release of a Bruce Conner collection or two.
UPDATE: September 3, 2011. I moved a bunch of films from the Not in the Database section to the Database section, including Mark Rappaport's debut, Casual Relations. Thanks to whoever found a still and added it. Rappaport's non-existence on DVD is one of the reasons I created this list in the first place.
UPDATE: September 1, 2011. It's official or, well, Artificial. Artificial Eye is releasing a Theo Angelopoulos set that includes The Hunters and Reconstruction, as well as Days of 36 and The Traveling Players It comes out October 24 and you can get it from Amazon UK . I'm happy to remove 2 from the list. MUBI member Ben. broke this news on the forum and he promises that Alexander the Great is coming next. I don't doubt that he knows what he's talking about but I'm not going to remove it until it's official since the world economy is so precarious for all I know Artificial Eye will shut it's doors soon. Don't get nervous, I'm just being a pessimist!!!
UPDATE: August 27, 2011. Bill Forsyth's Housekeeping can be watched on Amazon Instant Video for $2.99. Still no hardcopy, so it remains on the list.
UPDATE: August 18, 2011. MUBI member Dan has informed me that Frank Capra's The Bitter Tea of General Yen is available from AmazonUK in a single edition as opposed to as part of a Stanwyck set. Great news from Dan and the list has been updated.
UPDATE: August 11, 2011 Just as I was about to add Daddy Long Legs (Go Get Some Rosemary) from the Safdie brothers, I see that it is available on DVD in an Australian import(!) set on Amazon US. I haven't seen it yet but the fact that its unavailable in it's home country is always a good sign!
UPDATE: August 10, 2011. MUBI member Guy Sands has let us know that Caveh Zahedi's films are available for rent or download Here. I'll keep them on the list only because of a hardware-minded principle I can't shake:)
UPDATE: August 9, 2011. Added two films by Trinh T. Minh-Ha which are only available on DVD for University level prices, and thus are unavailable to poor folks. It's a poor folks list:)
UPDATE: July 30, 2011. I'm adding Lena Dunham's Tiny Furniture, even though it's a 2010 release because there is no release date announced and that's ridiculous for such a good film.
UPDATE: July 6, 2011. For those who speak German, there is good news. Jacques Rivette's legendary 12 hour film Out 1 will apparently be available on DVD with German subtitles in November. The skimpy story is here. It remains on the list until an English-language copy is available. The film is quite brilliant, by the way.
UPDATE: July 6, 2011. MUBI member Matt Parks informs us that Pedro Costa's Ne Change Rien will finally be available in a region 1 set from Cinema Guild on August 30, 2011 for 30 bucks!. I am happy to remove it from the list. 178 more to go:)
UPDATE: June 11, 2011. According to their website, The Cinema Guild released Pedro Costa's Ne Change Rien on dvd in May, 2011. As it appears to be priced at 265 US dollars, I will still have to consider it commercially unavailable and keep it on this list.
UPDATE: May 22, 2011. David Burton Morris' Purple Haze , which is better than probably any coming of age film you can think of, is available from the filmmaker here: david@looseendsinc.biz. E-mail him. It was less than thirty bucks and it's a phenomenal film. Removed from the list.
UPDATE: May 22, 2011. Nikos Koundouros Young Aphrodites is available from Amazon.com US here . I'm removing it from the list.
UPDATE: May 22, 2011. I'm re-adding Lav Diaz's Heremias because as far as I know he hasn't resumed his mail-order service.
UPDATE: May 22, 2011. Thanks to MUBI member Alexander Peacock for alerting me to a new availability. Edward Yang's The Terrorizer is now available in an english-subtitled, DVD/Bluray edition from YESASIA. I am happily removing this from the list. In other news, people on the forum are still salivating over the idea of Fincher's silly The Game being released on Criterion. It's the not the silliness of the movie that bothers me. It's the fact that this film is readily available right now, anywhere. End of mini-rant:)
UPDATE: April 10, 2011. Big thanks to MUBI member Coheed 2.0 for an new update on a master filmmaker that i've somewhat neglected. Artificial Eye is releasing a new boxset of works from Kenji Mizoguchi, including his previously hard to find masterpiece The Story of the Last Chrysanthemum. I had removed this from the list in February because of a questionable copy MUBI member The Stunner alerted me to but I expected to put it back on at some point. Now I can officially remove it. You can get the boxset here.
UPDATE: March 20, 2011. Thanks to MUBI member Adam Barth for reminding me that I forgot to include films from the neglected master Alan Clarke on the list! I am correcting that now. Write to the BBC and tell them you demand they release a Clarke set as amazing as the one they released for Mike Leigh!!!
UPDATE: March 20, 2011. As mentioned by MUBI member Alexander Peacock below, Lisandro Alonso's Fantasma and La Libertad are both now available (since september last year, but I missed it:)) on dvd in a french Coffret set, surprisingly for a french release, they have english subs! Hong Sang Soo's Oki's Movie, Night and Day, and HaHaHa are available from Yesasia, no idea about the prints. I can't confirm that Hong's The Day the Pig Fell in a Well or Like You Know It All is available. Lastly, Edward Yang's The Terrorizer is available from Yesasia, but only in a boxset with other filmmaker's films (they are also probably excellent but I wont remove a film from this list until the film is available for purchase, by itself, with english subs at a reasonable price).
UPDATE: February 15, 2011. Just in case anyone in the U.S. prefers only ordering stuff from Amazon US, the Masters of Cinema (Eureka) DVDs are available there now. They are also on sale on Amazon UK!
UPDATE: February 12, 2011. Mubi member The Stunner let me know that Kenji Mizoguchi's The Story of the Late Chrysanthemums is on DVD. Amazon has one used copy for sale. I'm removing it from the list for now but will probably have to add it again soon.
UPDATE: February 11, 2011. Robert Kramer's Our Nazi (Notre Nazi) is available in a Editions Filmmuseum DVD from Amazon Fr in a two-film set with Thomas Harlan's Wundkanal. I am happy to remove it from the list.
UPDATE: February 2, 2011. I'm adding Liu Jiayin's Oxhide and Oxhide 2 because they are only available on DVD for institutional prices ($150 and up!) which no one I care about can afford.
UPDATE: January 25, 2011. Mubi member Lydian has informed me that Frank Tashlin's Rock-a-bye Baby is available on a region 2 disc from Amazon UK. I have happily removed this title from the list.
UPDATE: January 25, 2011. Police Adjective will be available February 14 on region 2 DVD from the great Artificial Eye company. Amazon UK carries it for pre-order now. I have removed this title from the list
UPDATE: January 18, 2011. Mike Leigh's short, A Sense of History, will be available as part of the Criterion release of Topsy Turvy, on March 29, 2011. I have removed this title from the list
UPDATE: January 18, 2011. Paul Harrill's brilliant short film, Gina, An Actress, Age 29, is available to watch on MUBI! There is a DVD available from his site but it's prohibitively expensive (for me:)) at institutional prices. I have removed this title from the list
UPDATE: January 18, 2011. Just removed Michael Almereyda's The Rocking Horse Winner from the list. It's been out for a while as part of a a package with the feature length british version of D.H. Lawrence's classic short story. The DVD package also includes the story so it's a good deal. You can get it at Amazon.
RANT: January 14, 2011. Out 1 is still not available. Neither is the rest of this list.
QUALIFICATION: January 10, 2011. I added the "english language" qualifier simply because that's what i am looking for. I welcome any information about DVD releases in other languages and will post it here. For instance, there are a bunch of Straub/Huillet films available only in french. I'm not really looking for them right now so I haven't listed them all:)
UPDATE: January 9, 2011. It appears that the dvd of Robert Kramer's Walk the Walk is a french language only version without english subtitles. Very sad for those of us who failed to learn the french language. the 2-disc set mentioned below is still worth it, however, for Doc's Kingdom.
UPDATE: December 29, 2010. Mubi member Alexander Peacock informs us that Pedro Costa's Where Does Your Hidden Smile Lie, a doc about the filmmaking team of Straub and Huillet, is available on DVD. Rather than list a bunch of links I'll simply direct interested parties to this review list from Jonathan Rosenbaum that has links to three different purchasing site in his entry on the Costa film. Here it is.
UPDATE: December 10, 2010. Mubi member Julian informs us that Mambety's Le Franc and The Little Girl Who Sold the Sun are available in one collection so I have removed them for now.
UPDATE: November 1, 2010. I'm adding Ernst Lubitsch's Design for Living because I don't feel like buying it in The Gary Cooper collection and because i'm pissed that i missed it when it was on TCM a couple of weeks ago.
UPDATE: October 10, 2010. Rodrigo Garcia's Mother and Child will be released on December 14, 2010. It is available for preorder now from Amazon.
UPDATE: October 4, 2010. Sony Pictures Classics website says Rodrigo Garcia's Mother and Child is coming soon from them on DVD and Blu-ray. There is no release date but I will keep you posted. Garcia's films, Nine Lives, Ten Tiny Love Stories and Things You Can Tell Just By Looking at Her are some of the greatest films I've seen. He is a master at pulling real emotions from his actors and one of the few directors working with mainstream stars who can get them to leave their baggage behind and draw from real experience.
UPDATE!!!: September 21, 2010. A glorious day. Finally I can confirm that The Coffret Robert Kramer set is available and is excellent. The prints are what you can expect from a restoration of a 16mm film (experts may quibble but I'm no expert and for me the most important thing is that the films are preserved and available). I don't see any special features but the best part for me is that, unlike the bootleg that is available, I don't have to put up with italian subtitles on the bottom of the screen. All hail Capricci films for releasing these outstanding works of art!! It's nice to remove titles:)
UPDATE: September 19, 2010. The Coffret Robert Kramer collection is currently unavailable from Amazon US and UK, but still seems to be in stock at Amazon France. I haven't received it yet but will keep updating. This is why I haven't removed some of his films from the list yet.
CORRECTION: September 14, 2010. Mubi member Grey Daisies , who has superb lists that dovetail with this one, has informed me that the subtitles on the french Love Streams DVD can be turned off. I had previously stated otherwise. I am going to happily remove it from the list since it is available from multiple sources for a reasonable price (I'm also going to happily re-watch it soon, hopefully the subtitle removal will work for me:))
UPDATE: September 13, 2010. The Kramer collection, mentioned below, is available from Amazon US. As a reminder, it is a region 2 set ( and if you don't have a region free player, which cost less than 40 bucks, you can't complain about availability!)
UPDATE: September 12, 2010. I see one copy of the Coffret Robert Kramer: Milestones – Ice set is now available from Amazon UK. I should be getting this set in the mail soon so I will report on the quality at that time.
UPDATE: August 28, 2010. Sad news, Notavailableondvd.com (previously known as superhappyfun) will apparently be shutting down. This wonderful site is where I got a copy of Mark Rappaport's brilliant Chain Letters. They were attentive to ensuring that once any film they sold was available from a legitimate source they would remove it. This is a terrible sign for those seeking obscure cinema in a hard format.
UPDATE: August 28, 2010. DVD cover art for Robert Kramer's Milestones – Ice and Doc's Kingdom – Walk the Walk


RANT: August 27, 2010. Why has Rodrigo Garcia's Mother and Child not been released on DVD yet? He's one of the best filmmakers out there! Oh yeah, that's why.
UPDATE: August 21, 2010. The Coffret Robert Kramer: Milestones – Ice DVD is now listed as coming out on September 7. This is the most important DVD release of the year as far as I'm concerned, although the new Brakhage set is also a contender.
UPDATE: August 20, 2010. I am adding John Gianvito's The Mad Songs of Fernanda Hussein because the cheapest it can be found for on Amazon is 219 dollars, which is prohibitively expensive. I will soon be adding extensive descriptions of each film and why it is important. I also plan to add information about which films are unavailable for purchase but can be seen through Netflix. Much later I may check which of these films, if any, are shown on TCM.
UPDATE: August 19, 2010. Rick Schmidt's Morgan's Cake is available on EBAY from his Lightvideo label. I have added a bunch of Robert Kramer films to the not-in-the database list well as Postcards and Exterior Night from the great Mark Rappaport.
UPDATE: August 14, 2010. Paul Morrissey's Spike of Bensonhurst is available on Amazon in an Australian region 0 dvd as Mafia Kid! Great news I missed before. I'm not removing it because quantities seem limited.
UPDATE: August 11, 2010. I am adding films by Bruce Conner, Matthew Barney and Michael Snow. This is cheating a bit because these filmmakers, I believe, do not want their films to be released in the DVD format. I'm adding them because they are generally unavailable to those who don't live in big metropolitan areas in any way. Until we all have arthouses showing these works within driving distance of our homes, I will consider these films to be in the same boat as the others listed. I respect the intentions of the artists but, come on, if it's good enough for Brakhage, these guys are just being silly by not making their masterworks available to those who want them and thereby are supporting a healthy bootleg industry.
UPDATE: August 10, 2010. I just added some Lionel Rogosin films that aren't in the database to this list and wanted to make sure everyone knew that the French company, Carlotta Films, has just released an excellent collection of his three masterpieces, Coffret Lionel Rogosin
The films seem to have irremovable french subs but that's the only way to see them so it's worth it. The set includes On The Bowery, Come Back Africa and Good Times, Wonderful Times. Read about Rogosin here
QUALIFICATION: August 2, 2010. I should mention that availability regarding the non-english language films on the list is based on my knowledge of which films are unavailable with english subtitles. If anyone has information about some of these titles being available without english subs I will be glad to list them. For instance, the Angelopoulos films I just added may be available in Japan.
UPDATE: August 2, 2010. I recently added Paul Morrissey's Lonesome Cowboys to the list. It is actually available from Raro Video, a great italian company. I have had trouble accessing their website recently but the DVD can be purchased through Amazon U.S. or UK, I am adding two other Morrissey films that arent yet in the Database.
UPDATE: July 18, 2010. The 3 Kiarostami films I just added are available here , but I have no evidence at this time that they are legit. If anyone has any information about this company I would appreciate it.
UPDATE: July 10, 2010. 3 Lav Diaz films available directly from the filmmaker, Here
UPDATE: July 6, 2010. Claudia Weill's Girlfriends is available as of May, 2010 on Amazon U.S.
UPDATE: June 29, 2010. Robert Kramer's Walk the Walk and Doc's Kingdom are listed on Amazon Fr. Still no listing for these or the Kramer films mentioned below on Amazon US or Movie Mail. Stay tuned.
UPDATE Lav Diaz films available from the filmmaker!
MAJOR ANNOUNCEMENT!!! May 28, 2010
Mubi member Guy Sands informs us that Milestones and Ice, Robert Kramer's two amazing masterpieces will be released in France in August!!! If you don't have a region free DVD player these two films are easily worth the inexpensive cost! Details available here:
http://www.amazon.fr/Robert-kramer-millestones-john-Douglas/dp/B003LT2LJA/ref=sr_1_3?ie=UTF8&s=dvd&qid=1273809615&sr=1-3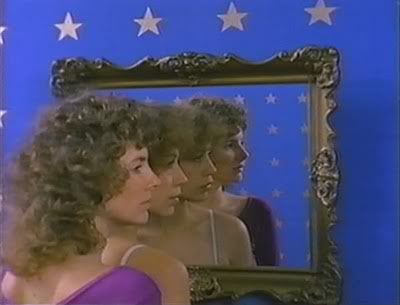 The Scenic Route

OUT 1

Sleepwalk

The Asthenic Syndrome

The Cool World

Doomed Love

Une Femme Douce

Lost Lost Lost

L'Amour Fou

Flaming Creatures

Chain Letters

Another Girl Another Planet

Four Nights of a Dreamer

The Mother and the Whore

Too Early Too Late
Available for Streaming
What Happened Was – Tom Noonan (Netflix, Amazon Instant)
Girls Town – Jim Mckay
The Kitchen Toto – Harry Hook
These 172 films are either unavailable or only available in somewhat unacceptable ways. Mark Rappaport's six outstanding early masterpieces, Casual Relations, Local Color, Mozart in Love, The Scenic Route, The Imposters, and Chain Letters have only been available in hard-to-find, currently expensive VHS editions! These are films that do not fit into whatever marketing pattern the Hollywood machine deems acceptable. Sources I respect tell me that the ones I haven't seen are among the greatest works the medium has produced. Blu-Ray is nice and all and it's nice to have pretty editions of our favorite films but it's more important to have potential new favorites be available so that our tastes can grow. Stop crying about your fucking Kubrick, Hitchcock, Ford, Cassavetes, etc. blu-rays and start writing letters to labels expressing your interest so that films you've never heard of, which would blow most of your favorites out of the water if you ever saw them, might get released. All of so-called film history is a joke. There is no canon for many reasons, one of which is far too many films are not discussed or remembered. Look at those "1000 films you must see…" books. How many films in those books aren't available on DVD? These films haven't been excluded because they are inferior to the canonized ones. I would say that for the most part they are actually superior, but that isn't the point. These films are forgotten simply because they fell to the whims and fashions of the market, which can, yes, even prevent your favorite critic from doing his job and letting you know about them. FUCK THE MARKET! Do your part to create a larger culture of "well-watched" film fans who can support non-mainstream works the same way literary fans or even comic books fans support truly independent (in thought) works in those mediums. Scream loudly that you want these films to be available to you, should you ever decide to watch them.*
NOT LISTED IN THE DATABASE
Postcards (Mark Rappaport)
FALN (Robert Kramer)
In The Country (Robert Kramer)
A Toute Allure (Robert Kramer)
Walk the Walk (Robert Kramer)
Diesel (Robert Kramer)
Le manteau (Robert Kramer)
The Ghosts of Electricity (Robert Kramer)
Sundance (Michael Almereyda)
Out 1 Spectre (Jacques Rivette)
Scene's From the New World (Gordon Eriksen)
Forbidden (Frank Capra)
The Miracle Woman (Frank Capra. Available only as part of a Stanwyck collection)
Quick Feet, Soft Hands (Paul Harrill)
Black Roots (Lionel Rogosin)
Black Fantasy (Lionel Rogosin)
Woodcutters of the Deep South (Lionel Rogosin)
Arab Israeli Dialogue (Lionel Rogosin)
I Need a Ride to California (Morris Engel)
Shirley Clarke's Short Films (Shirley Clarke, Bridges Go Round is available as part of one of the Avant Garde collections but that's not enough. You can also watch it and others here)
First Person Singular (Sam Neave)
Five More Minutes (Dena Decola & Karin E. Wandner)
Presque Isle (Rob Nilsson)
Frank Dead Souls (Rob Nilsson)
Straight to the Bone (Erik Mauck)
Loose Ends (David Burton Morris) – added 1/6/11
The Influence of Strangers (Mark Daniels) – added – 1/18/11
Daughters (Chris Brown)
Scared New World (Chris Brown)
News From Nowhere (Paul Morrissey)
The Last Stand (Lucas Sabean)
Akenfield (Peter Hall)
Reisender Krieger – (Christian Schober)
Alan Clarke works:
The Wednesday Play: The Last Train Through the Harecastle Tunnel (BBC tx. 1/10/1969)
The Wednesday Play: Sovereign's Company (BBC tx. 22/4/1970)
Play for Today: I Can't See My Little Willie (BBC tx. 19/11/1970)
Play for Today: The Hallelujah Handshake (BBC tx. 17/12/1970)
Play for Today: Everybody Say Cheese (BBC tx. 3/6/1971)
Horace (BBC tx. 21/3/1972)
To Encourage the Others (BBC tx. 28/3/1972)
Play for Today: A Life Is For Ever (BBC tx. 16/10/1972)
Achilles' Heel (ITV tx. 18/3/1973)
Play for Today: Man Above Men (BBC tx. 19/3/1973)
Play of the Month: The Love Girl and the Innocent (BBC tx. 16/9/1973)
Play for Today: A Follower for Emily (BBC tx. 4/7/1974)
Play for Today: Funny Farm (BBC tx. 17/2/1975)
ITV Playhouse: Fast Hands (ITV tx. 4/5/1976)
Play of the Month: Danton's Death (BBC tx. 23/4/1978)
Play for Today: Nina (BBC tx. 17/10/1978)
Vodka Cola (ITV tx. 22/7/1980)
Play for Today: Beloved Enemy (BBC tx. 10/2/1981)
Brief Encounters (tx. 1983)
The British Desk (ITV tx. 8/5/1984)
Stars of the Roller State Disco (BBC tx. 4/12/1984)
RANDOM INFORMATION and ADDENDA
ADDENDUM – Wax and the Discovery of Television Among the Bees is available from David Blair's website. Good News. http://waxweb.org/dvd.html
Four Nights of a Dreamer is available in a bootleg from 5 Minutes To Live
ADDENDUM! I ORDERED THIS FILM ^ FROM 5 MINUTES TO LIVE OVER A YEAR AGO AND IT NEVER ARRIVED! Just an angry heads up!
The Scenic Route may be available on VHS
There is a bootleg of The Cool World that pops up online sometimes
IOffer may have Flaming Creatures, as a bootleg
The Mother and the Whore bootleg may be on IOffer
Straub/Huillet films may be available in french.
Le Révélateur, which was on the list, is available on DVD from Re:Voir. (Thanks to Grey Daisies for the info)
The Mizoguchi is on VHS*
Lost, Lost Lost is available on VHS for about 100 dollars from Re:Voir (it will be released by Mekas at some point)
Girlfriends is available on DVD (removed from the list)
Local Color (Rappaport) (Sometimes available on VHS)
Imposters (Rappaport) (Sometimes available on VHS)
Dimitris' sugestions
-Three Sad Tigers (Raul Ruiz)
-The films of Frieda Liappa
-The films of Liviu Ciulei
-The films of Antouanetta Angelidi
-Macedonian Blood Wedding by Trajče Popov
Laika's sugestions
-Time Stood Still (Ermanno Olmi)
01

Mark Rappaport

02

Jacques Rivette

03

Manoel de Oliveira

04

Robert Bresson

05

Jacques Rivette

06

Jack Smith

07

Mark Rappaport

08

Michael Almereyda

09

Robert Bresson

10

Jean Eustache

11

Danièle Huillet

12

Lav Diaz

13

Lav Diaz

14

Edward Yang

15

Edward Yang

16

Edward Yang

17

Edward Yang

18

Kenji Mizoguchi

19

Mark Rappaport

20

Mark Rappaport

21

Abbas Kiarostami

22

Abbas Kiarostami

23

Abbas Kiarostami

24

Frank Capra

25

Jean Eustache

26

Stan Brakhage

27

Carl Theodor Dreyer

28

Abbas Kiarostami

29

Li Shaohong

30

Louis Feuillade

31

Louis Feuillade

32

Todd Haynes

33

Bruce Conner

34

Bruce Conner

35

Bruce Conner

36

Bruce Conner

37

Bruce Conner

38

Bruce Conner

39

Bruce Conner

40

Bruce Conner

41

Bruce Conner

42

Bruce Conner

43

Matthew Barney

44

Matthew Barney

45

Matthew Barney

46

Matthew Barney

47

Matthew Barney

48

Matthew Barney

49

Michael Snow

50

Michael Snow

51

Michael Snow

52

Mike De Leon

53

Mike De Leon

54

Jerry Lewis

55

Francesca Rizzo

56

Robert Kramer

57

Caveh Zahedi

58

Caveh Zahedi

59

Walter Hugo Khouri

60

Nobuhiro Suwa

61

Nobuhiro Suwa

62

Nobuhiro Suwa

63

Nobuhiro Suwa

64

Nikos Koundouros

65

Nikos Koundouros

66

Nikos Koundouros

67

Goran Paskaljević

68

Goran Paskaljević

69

Goran Paskaljević

70

Goran Paskaljević

71

Ben Russell

72

Giorgos Lanthimos

73

Liu Jiayin

74

Hong Sang-soo

75

Hong Sang-soo

76

Robert Kramer

77

Alan Clarke

78

Alan Clarke

79

Alan Clarke

80

Alan Clarke

81

Alan Clarke

82

Alan Clarke

83

Alan Clarke

84

John Abraham

85

Yuri Ilyenko

86

David Larcher

87

Lav Diaz

88

Raúl Ruiz

89

Raúl Ruiz

90

Raúl Ruiz

91

Raúl Ruiz

92

Raúl Ruiz

93

Raúl Ruiz

94

Raúl Ruiz

95

Trinh T. Minh-ha

96

Trinh T. Minh-ha

97

Lee Isaac Chung

98

Frank V. Ross

99

Mariano Llinás

100

Edward Yang

101

Fons Rademakers

102

Nick Gomez

103

John Hanson

104

Paul Morrissey

105

Paul Harrill

106

Robert Kramer

107

Robert Kramer

108

Robert Kramer

109

Vitali Kanevsky

110

Matija Klukovic

111

Eagle Pennell

112

Alan Clarke

113

Vitali Kanevsky

114

Mark Rappaport

115

Michael Almereyda

116

Věra Chytilová

117

Mario O'Hara

118

Fred Kelemen

119

E. Elias Merhige

120

Alain Resnais

121

Roberto Rossellini

122

Larisa Shepitko

123

Larisa Shepitko

124

Larisa Shepitko

125

Wang Bing

126

Wang Bing

127

Wang Bing

128

Wang Bing

129

Wang Bing

130

Wang Bing

131

Wu Wenguang

132

Les Blair

133

Claude Sautet

134

Frank Capra

135

David Hugh Jones

136

David Barker

137

Mike Gibisser

138

Vittorio De Seta

139

Vittorio De Seta

140

Vittorio De Seta

141

Mark Rappaport

142

Mark Rappaport

143

Frank Capra

144

Paul Vecchiali