Vulgar Auteurism: A Guide Or: The "Mann-Scott-Baysians"
A guide to the perceived movement of the Mann-Scott-Baysians, or the rise of "vulgar auteurism" on Mubi and elsewhere. Note: it is not actually a formal movement. To many, this list will simple represent a large collection of hacks ;)
This list is too personalized (for example, Crystal Skull) to be deemed a guide, but whatever.
You may be wondering what names like Spielberg, Eastwood and Soderbergh are doing here. I chose films of theirs that I feel reflect them as auteurs yet have been unfairly maligned. Also, in general, I don't feel like those guys are actually held that high among general cinephiles.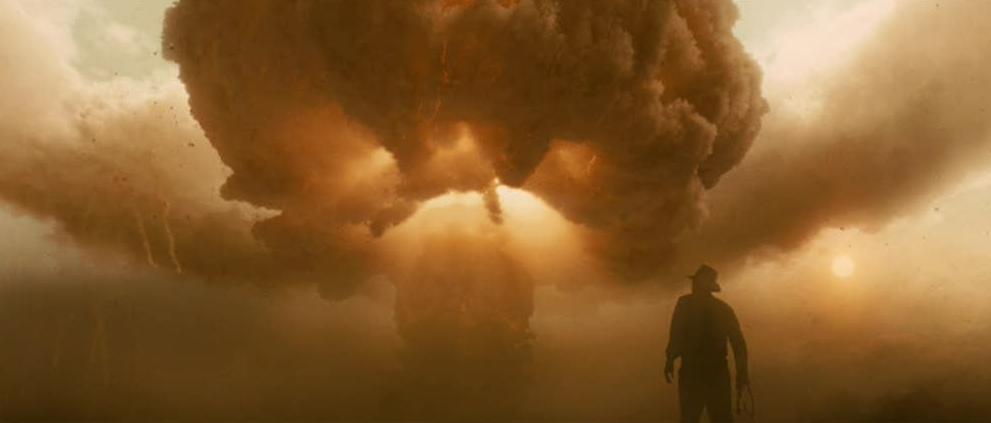 The Pantheon of Heroes:
THE MASTERS (Complete Auteurist Vision, Distinct mise en scene):
-Michael Mann
-Clint Eastwood
-John Carpenter
-John McTiernan
-Steven Spielberg
-Brian De Palma
-Paul Verhoeven
-Abel Ferrara
-David Fincher
-Steven Soderbergh
-Tony Scott
-Walter Hill
-George A. Romero
-M. Night Shyamalan
-Mark Neveldine/Brian Taylor
-The Farrelly Bros.
-John Hyams
-Kathryn Bigelow
-Paul W.S. Anderson
-Rob Zombie
-Sylvester Stallone
WATCH THIS SPACE
-McG
-Matt Reeves
-Joe Carnahan
-Richard Kelly
-Sam Raimi
CURIOSITIES, CRAFTSMEN
-Jon Chu
-Nimrod Antal
-Isaac Florentine
-Pierre Morel
-Russel Mulcahy
MICHAEL BAY
-Michael Bay
Some Essential Reading:
01

Michael Mann

02

Michael Mann

03

Michael Mann

04

Clint Eastwood

05

Clint Eastwood

06

Clint Eastwood

07

Clint Eastwood

08

Clint Eastwood

09

Clint Eastwood

10

Clint Eastwood

11

John Carpenter

12

John Carpenter

13

John Carpenter

14

John Carpenter

15

John Carpenter

16

John McTiernan

17

John McTiernan

18

John McTiernan

19

John McTiernan

20

John McTiernan

21

Steven Spielberg

22

Steven Spielberg

23

Steven Spielberg

24

Brian De Palma

25

Brian De Palma

26

Brian De Palma

27

Brian De Palma

28

Paul Verhoeven

29

Paul Verhoeven

30

Paul Verhoeven

31

Paul Verhoeven

32

Paul Verhoeven

33

Abel Ferrara

34

Abel Ferrara

35

Abel Ferrara

36

Abel Ferrara

37

David Fincher

38

David Fincher

39

David Fincher

40

Steven Soderbergh

41

Steven Soderbergh

42

Steven Soderbergh

43

Steven Soderbergh

44

Steven Soderbergh

45

Tony Scott

46

Tony Scott

47

Tony Scott

48

Tony Scott

49

Tony Scott

50

Walter Hill

51

Walter Hill

52

Walter Hill

53

George A. Romero

54

George A. Romero

55

George A. Romero

56

M. Night Shyamalan

57

M. Night Shyamalan

58

M. Night Shyamalan

59

M. Night Shyamalan

60

Mark Neveldine

61

Mark Neveldine

62

Mark Neveldine

63

Bobby Farrelly

64

Peter Farrelly

65

Peter Farrelly

66

John Hyams

67

John Hyams

68

John Hyams

69

Kathryn Bigelow

70

Kathryn Bigelow

71

Kathryn Bigelow

72

Paul W.S. Anderson

73

Paul W.S. Anderson

74

Paul W.S. Anderson

75

Paul W.S. Anderson

76

Paul W.S. Anderson

77

Paul W.S. Anderson

78

Rob Zombie

79

Rob Zombie

80

Rob Zombie

81

Sylvester Stallone

82

Sylvester Stallone

83

McG

84

Matt Reeves

85

Matt Reeves

86

Joe Carnahan

87

Joe Carnahan

88

Michael Bay

89

Michael Bay

90

Richard Kelly

91

Sam Raimi

92

Sam Raimi

93

Jon M. Chu

94

Nimród Antal

95

Nimród Antal

96

Isaac Florentine

97

Pierre Morel

98

Pierre Morel

99

Russell Mulcahy

100

Russell Mulcahy

101

Russell Mulcahy