WELSH ACTORS AND ACTRESSES
Welsh cinema may not have set the world alight but Wales has certainly produced at least its fair share of acting talent. 6 Oscar winners marked below. Not that i should be promoting the primacy of the Oscars, Hollywood, Anglophone culture, the big buck and razzmatazz: tut tut! Selected filmographies:
RICHARD BURTON


The Last Days of Dolwyn
Alexander the Great
Look Back in Anger
The Longest Day
Cleopatra
Becket
Night of the Iguana
The Spy who Came in from the Cold
Who's Afraid of Virginia Woolf?
Taming of the Shrew
Where Eagles Dare
Anne of the Thousand Days
1984
ANTHONY HOPKINS


The White Bus
The Lion in Winter
Magic
The Elephant Man
The Good Father
84 Charing Cross Road
The Silence of the Lambs (Oscar)
Howards End
The Remains of the Day
Shadowlands
Legends of the Fall
Nixon
Amistad
The Mask of Zorro
Titus
The World's Fastest Indian
Hitchcock
Noah
STANLEY BAKER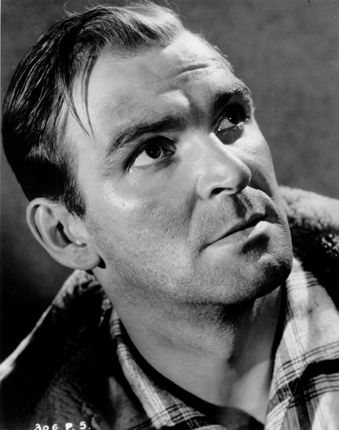 The Criminal
The Guns of Navarone
Eva
Zulu
Accident
Robbery
CHRISTIAN BALE


Empire of the Sun
American Psycho
The Machinist
Batman Begins
The Prestige
The Dark Knight
3:10 to Yuma
The Fighter (Oscar)
JONATHAN PRYCE


Something Wicked this Way Comes
Brazil
The Age of Innocence
Carrington
Regeneration/Behind the Lines
Tomorrow Never Dies
The Testimony of Taliesin Jones (a.k.a Small Miracles)
The New World
Pirates of the Caribbean
CATHERINE ZETA-JONES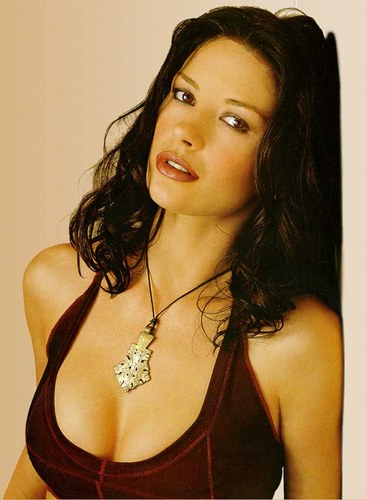 The Mask of Zorro
Traffic
Chicago (Oscar)
MICHAEL SHEEN


Heartlands
The Queen
Frost-Nixon
The Damned United
Twilight Saga: New Moon
Alice in Wonderland (as the white rabbit)
Midnight in Paris
Resistance
The Gospel of Us
ROGER LIVESEY


The Life and Death of Colonel Blimp
I Know Where I'm Going
A Matter of Life and Death
MERVYN JOHNS (father of Glynis)


Went the Day Well?
The Halfway House
Dead of Night
Scrooge/A Christmas Carol
The Heroes of Telemark
GLYNIS JOHNS (daughter of Mervyn)


The Halfway House
Personal Affair
The Court Jester
Mary Poppins
Under Milk Wood
EDMUND GWENN


Miracle on 34th Street (Oscar)
The Trouble with Harry
RACHEL ROBERTS


Saturday Night and Sunday Morning
This Sporting Life
O Lucky Man
Picnic at Hanging Rock
RAY MILLAND


Easy Living
Ministry of Fear
The Uninvited
Lost Weekend (Oscar)
The Thief
Dial M for Murder
A Man Alone
The Man with the X-Ray Eyes
IVOR NOVELLO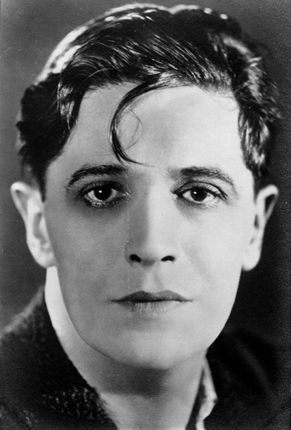 The Lodger
HUGH GRIFFITH


The Titfield Thunderbolt
Ben Hur (Oscar)
Tom Jones
PEGGY CUMMINS


Gun Crazy
Night of the Demon
TERRY JONES


Monty Python and the Holy Grail
Monty Python's Life of Brian
TIMOTHY DALTON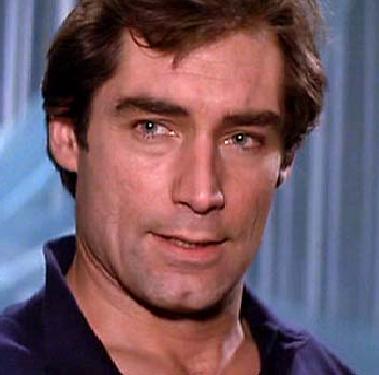 The Lion in Winter
Flash Gordon
The Living Daylights
DESMOND LLEWELYN


Goldfinger (and other Bond films as "Q")
JOHN RHYS DAVIES


Raiders of the Lost Ark
Lord of the Rings
SIAN PHILLIPS


Becket
Under Milk Wood
I, Claudius
Valmont
The Age of Innocence
IOAN GRUFFUDD


Titanic
Solomon and Gaenor
102 Dalmatians
Fantastic Four
NAUNTON WAYNE


The Lady Vanishes
DAWN FRENCH


Coraline (as Miss Miriam Forcible)
HARRY SECOMBE


Oliver!
RHYS IFANS


Notting Hill
Mr Nice
PAUL WHITEHOUSE


Finding Neverland
Corpse Bride
Alice in Wonderland (as the March hare)
MATTHEW RHYS


Titus
The Edge of Love
Patagonia
NIA ROBERTS


Solomon and Gaenor
Snow Cake
Patagonia
KEITH ALLEN (father of pop singer Lily Allen)


Comrades
Twin Town
PAM FERRIS


Meantime
Matilda
Children of Men
ROB BRYDON


Tristram Shandy: A Cock and Bull Story
oh and child actress/Big Brother winner Rachel Roberts (a rose among thorns on that programme)

Welsh parentage: Bette Davis, Myrna Loy, Naomi Watts, Tom Cruise, Russell Crowe, Humphrey Bogart, Esther Williams, Bob Hope, Charlie Chaplin, Glenn Ford, Susan Sarandon, Rosanna and Patricia Arquette, Sacha Baron Cohen, Alan Rickman
~~
Reading:
Peter Stead: Acting Wales: Stars of Stage and Screen
David Berry: Wales and Cinema: The First Hundred Years
see also the lists The Welsh Connection and Keith Griffiths, Adventurous Film Producer. Beyond films: Welcome to Wales, Croeso i Gymru: Views of a Small Country, Kenji's Welsh Art Gallery, and Welsh Books
01

Robert Rossen

02

Tony Richardson

03

Ken Annakin

04

Joseph L. Mankiewicz

05

Peter Glenville

06

Martin Ritt

07

Mike Nichols

08

Franco Zeffirelli

09

Brian G. Hutton

10

Charles Jarrott

11

Michael Radford

12

Lindsay Anderson

13

Anthony Harvey

14

Richard Attenborough

15

David Lynch

16

Mike Newell

17

David Hugh Jones

18

Jonathan Demme

19

James Ivory

20

James Ivory

21

Richard Attenborough

22

Edward Zwick

23

Oliver Stone

24

Steven Spielberg

25

Martin Campbell

26

Julie Taymor

27

Roger Donaldson

28

Sacha Gervasi

29

Darren Aronofsky

30

Joseph Losey

31

Joseph Losey

32

Cy Endfield

33

Joseph Losey

34

Peter Yates

35

Jack Clayton

36

Terry Gilliam

37

Martin Scorsese

38

Christopher Hampton

39

Gillies MacKinnon

40

Martin Duffy

41

Rob Marshall

42

Damien O'Donnell

43

Stephen Frears

44

Ron Howard

45

Tom Hooper

46

Tim Burton

47

Woody Allen

48

Dave McKean

49

Michael Powell

50

Michael Powell

51

Michael Powell

52

Alberto Cavalcanti

53

Alberto Cavalcanti

54

Brian Desmond Hurst

55

Melvin Frank

56

Robert Stevenson

57

Andrew Sinclair

58

George Seaton

59

Alfred Hitchcock

60

Steven Spielberg

61

Mary Harron

62

Brad Anderson

63

Christopher Nolan

64

Christopher Nolan

65

Christopher Nolan

66

James Mangold

67

David O. Russell

68

Karel Reisz

69

Lindsay Anderson

70

Lindsay Anderson

71

Peter Weir

72

Mitchell Leisen

73

Fritz Lang

74

Lewis Allen

75

Billy Wilder

76

Russell Rouse

77

Alfred Hitchcock

78

Ray Milland

79

Roger Corman

80

Alfred Hitchcock

81

William Wyler

82

Tony Richardson

83

Joseph H. Lewis

84

Jacques Tourneur

85

Terry Gilliam

86

Terry Jones

87

John Glen

88

Guy Hamilton

89

Steven Spielberg

90

Peter Jackson

91

Herbert Wise

92

Carol Reed

93

Bernard Rose

94

Alfred Hitchcock

95

Henry Selick

96

John Maybury

97

Marc Evans

98

Marc Evans

99

Bill Douglas

100

Alfonso Cuarón

101

Michael Winterbottom