Beautiful, poetic, and not unlike a painting by his father, "A Day in The Country" is a true cinematic gem. Pierre-Auguste Renoir always told his son Jean that one should never repeat his themes with his art, and young Jean listened to him indeed, creating some of the best films in history.
Jean Renoir's use of sound is impeccable, and the film is so "real" that you feel like you're in the presence of these characters and watching it all unfold. The goofball characters Monsieur Dufour and Anatole provide great comic relief (I actually laughed out loud a couple of times). This little film is so beautiful it reminds me of a time when I was traveling with my family at a younger age. Everyone was happy, alive, and we were all together. I too found myself in the same position that Henri and Henriette were in at a time.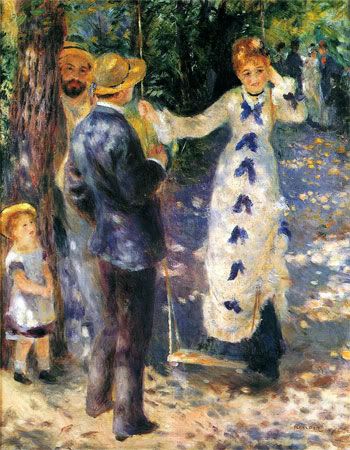 But as Renoir ingeniously points out, sometimes life doesn't work out the way you want it to. But these little memories and happy times are the things that count. And some of us have or will experience to a certain degree what Henri and Henriette did. A lost love…..
This little film triumphs as a great statement about life, love, and the human condition. 5 stars