Funeral Procession of Roses (1969)
Bara no sôretsu (original title)
Toshio Matsumoto wrote and directed this film of drugs, violence and sex very much of its time as it utilizes all the gimmicks with filming prevalent then to its detriment and further burdens the film with one theme too many tacking on the Oedipus Rex myth for good measure. But violence was very much a part of the scene in Japan then with the student protests over tuition and government policy and some of this spills into the film but at the film's center was the gay drag queen scene headquartered here in the Club Genet which aligns the film with the transgressive as espoused by Jean Genet and utilizing the same Catholic imagery of flowers symbolizing purity and love to validate the outcasts of society. The film follows a hostess at the club Eddie(Pîtâ) as she schemes to supplant the older Leda as the boss' babe. The sex scenes are cleverly shown as the filming of a soft-core gay film with Eddie as the bottom. More an interesting artifact than a religious experience.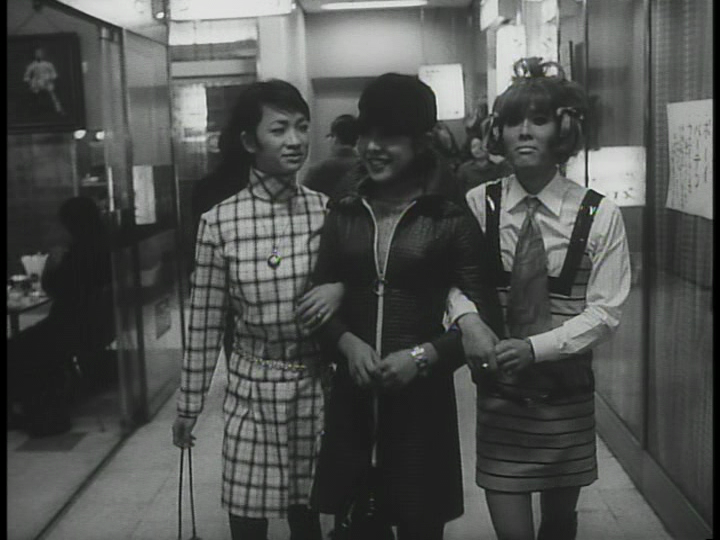 We don't like girls, we just want to look like them