www.criticalplayground.blogspot.com
5 – These will be with me always to return to again and again, reminding me why I love film
4 – Great, highly recommended
3 – Alright. This can either apply to mildly entertaining/thoughtful films or films I am torn about with both positive and negative factors.
2 – Just bad
1 – Absolutely atrocious, complete lack of redeeming value or morally repugnant.
or,
10 = 5
9 = 5
8 = 4
7 = 4
6 = 3
5 = 3
4 = 2
3 = 2
2 =1
1 = 1
It really started with The Empire Strikes Back. Yes, seeing Star Wars, Grease and Superman at the age of 8 were enjoyable childhood outings, but something clicked when I saw Empire. The great popcorn movies had captured my 10 year-old imagination and I returned to that same film again and again that summer. Raiders of the Lost Ark, E.T., The Blues Brothers and the like became staples of my early teens. Then I started reading Ebert. The 1985 edition of his home video companion opened my eyes to film as something more than just entertainment (although I hope never to lose the childlike wonder those films brought out in me.) At 16, my tastes were expanded by two very different films: Tommy and Taxi Driver. In college, I discovered Coppola, Hitchcock, Allen, Altman and Kubrick. I was quickly becoming an addict. It was Pulp Fiction that sealed the deal. With that film, my eyes were opened as to just how varied film influences can be. Low-brow can stand beside high-brow. An entire world of non-English language cinema was now open as Kurosawa, Bergman and Herzog entered my world. Now, partly thanks to MUBI, there's no corner of cinephilia I'm not looking to dig into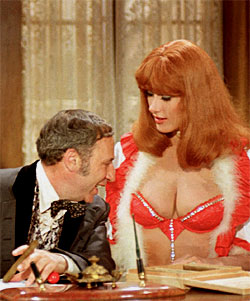 TOP 100
1) Nashville – 1975 (Robert Altman)
2) Taxi Driver – 1976 (Martin Scorsese)
3) 2001: A Space Odyssey – 1968 (Stanley Kubrick)
4) Citizen Kane – 1941 (Orson Welles)
5) Psycho – 1960 (Alfred Hitchcock)
6) Raiders of the Lost Ark – 1981 (Steven Spielberg)
7) The Empire Strikes Back – 1980 (Irvin Kershner)
8) Pulp Fiction – 1994 (Quentin Tarantino)
9) Star Wars – 1977 (George Lucas)
10) Apocalypse Now – 1979 (Francis Ford Coppola)
11) The Godfather – 1972 (Francis Ford Coppola)
12) The Third Man – 1949 (Carol Reed)
13) Jaws – 1975 (Steven Spielberg)
14) Dr. Strangelove… – 1964 (Stanley Kubrick)
15) Vertigo – 1958 (Alfred Hitchcock)
16) A Hard Day's Night – 1964 (Richard Lester)
17) Young Frankenstein – 1974 (Mel Brooks)
18) The Shining – 1980 (Stanley Kubrick)
19) The Good, the Bad and the Ugly – 1968 (Sergio Leone)
20) Blazing Saddles – 1974 (Mel Brooks)
21) Eternal Sunshine of the Spotless Mind – 2004 (Michel Gondry)
22) This is Spinal Tap – 1984 (Rob Reiner)
23) Seven Samurai – 1954 (Akira Kurosawa)
24) Shoah – 1985 (Claude Lanzmann)
25) Touch of Evil – 1958 (Orson Welles)
26) Fight Club – 1999 (David Fincher)
27) National Lampoon's Animal House – 1978 (John Landis)
28) Goodfellas – 1990 (Martin Scorsese)
29) Se7en – 1995 (David Fincher)
30) Annie Hall – 1977 (Woody Allen)
31) Raging Bull – 1980 (Martin Scorsese)
32) The Producers – 1968 (Mel Brooks)
33) A Fish called Wanda – 1988 (Charles Crichton)
34) The Exorcist – 1973 (William Friedkin)
35) Eyes Wide Shut – 1999 (Stanley Kubrick)
36) City Lights – 1931 (Charlie Chaplin)
37) E.T. – The Extra Terrestrial – 1982 (Steven Spielberg)
38) Fanny and Alexander – 1982 (Ingmar Bergman)
39) Blade Runner – 1982 (Ridley Scott)
40) Synecdoche New York – 2008 (Charlie Kaufman)
41) Stroszek – 1977 (Werner Herzog)
42) Network – 1976 (Sidney Lumet)
43) Throne of Blood – 1957 (Akira Kurosawa)
44) Superman – 1978 (Richard Donner)
45) King Kong – 1933 (Merian C. Cooper & Ernest B. Schoedsack)
46) Notorious – 1946 (Alfred Hitchcock)
47) Lawrence of Arabia – 1962 (David Lean)
48) The Player – 1992 (Robert Altman)
49) Ran – 1985 (Akira Kurosawa)
50) The Man Who Shot Liberty Valance – 1962 (John Ford)
51) Do the Right Thing – 1989 (Spike Lee)
52) The Godfather Part 2 – 1974 (Francis Ford Coppola)
53) Aguirre: The Wrath of God – 1972 (Werner Herzog)
54) Unforgiven – 1992 (Clint Eastwood)
55) Monty Python and the Holy Grail – 1975 (Terry Jones and Terry Gilliam)
56) Silence of the Lambs – 1991(Jonathan Demme)
57) Crimes and Misdemeanors – 1989 (Woody Allen)
58) The Wizard of Oz – 1939 (Victor Fleming)
59) Ed Wood – 1994 (Tim Burton)
60) M*A*S*H – 1970 (Robert Altman)
61) The Searchers – 1956 (John Ford)
62) The Conversation – 1974 (Francis Ford Coppola)
63) Reservoir Dogs – 1992 (Quentin Tarantino)
64) Halloween – 1978 (John Carpenter)
65) A Clockwork Orange – 1971 (Stanley Kubrick)
66) Pinocchio – 1940 (Disney Studios)
67) Schindler's List – 1993 (Steven Spielberg)
68) Woodstock – 1970 (Michael Wadleigh)
69) Samurai Rebellion – 1967 (Masaki Kobayashi)
70) Naked – 1993 (Michael Leigh)
71) Memento – 2000 (Christopher Nolan)
72) Once Upon a Time in the West – 1968 (Sergio Leone)
73) Black Narcissus – 1947 (Michael Powell & Emeric Pressburger)
74) Playtime – 1967 (Jacques Tati)
75) The Muppet Movie – 1979 (James Frawley)
76) The Right Stuff – 1983 (Phillip Kaufman)
77) Fiddler on the Roof – 1971 (Norman Jewison)
78) Mr. Smith Goes to Washington – 1939 (Frank Capra)
79) Close Encounters of the 3rd Kind – 1977 (Steven Spielberg)
80) The Sweet Smell of Success – 1957 (Alexander Mackendrick)
81) McCabe & Mrs. Miller – 1971 (Robert Altman)
82) West Side Story – 1961 (Robert Wise & Jerome Robbins)
83) South Park: Bigger, Longer & Uncut – 1999 (Trey Parker)
84) The Maltese Falcon – 1941 (John Huston)
85) Rififi – 1955 (Jules Dassin)
86) Casablanca – 1942 (Michael Curtiz)
87) Adaptation – 2002 (Spike Jonze)
88) Wings of Desire – 1987 (Wim Wenders)
89) The Blues Brothers – 1980 (John Landis)
90) The Night of the Hunter – 1955 (Charles Laughton)
91) All the President's Men – 1976 (Alan J. Pakula)
92) Kill Bill Vol. 1 – 2003 (Quentin Tarantino)
93) Fantasia – 1940 (Disney Studios)
94) Fitzcarraldo – 1982 (Werner Herzog)
95) Saturday Night Fever – 1977 (John Badham)
96) The Truman Show – 1998 (Peter Weir)
97) Manhattan – 1979 (Woody Allen)
98) Stop Making Sense – 1984 (Jonathan Demme)
99) The Gold Rush – 1925 (Charlie Chaplin)
100) Tokyo Story – 1953 (Yasujiro Ozu)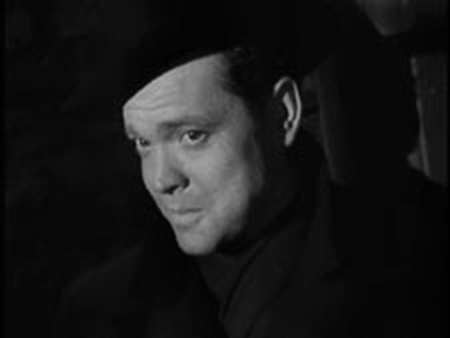 FAVORITE MUSIC ARTISTS (cause I feel like it)
1) The Beatles
2) Bruce Springsteen
3) The Kinks
4) The Who
5) Bob Dylan
6) The Rolling Stones
7) David Bowie
8) Elvis Costello
9) Neil Young
10) REM