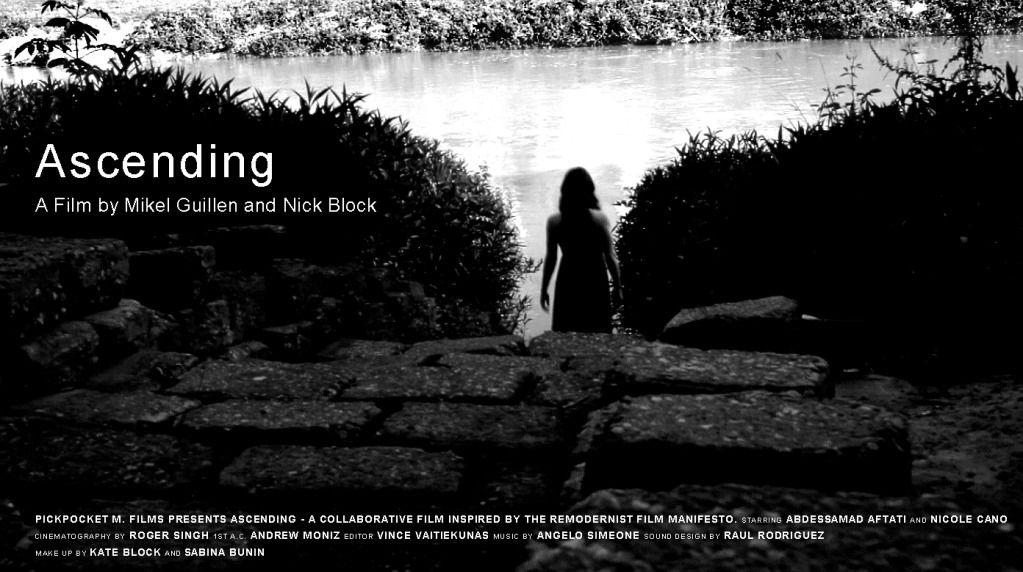 View the trailer for "Ascending", a collaborative Remodernist film with Mikel Guillén:
For a while I was famous (and other people too) for my "long takes," these sequence shots that last several minutes. At that time it was really special. Within these sequence shots there were close-ups and long shots—everything. Film-making is really over that now. With the influence of commercials and music, editing has become snappier. Unavoidably in a long shot you have empty moments, and it can be boring today. But, for example, Béla Tarr uses them to say something today.
-Miklós Jancsó

The eye solicited alone makes the ear impatient, the ear solicited alone makes the eye impatient. Use these impatiences. Power of the cinematographer who appeals to the two senses in a governable way.
Against the tactics of speed, of noise, set tactics of slowness, of silence.
-Robert Bresson


I despise stories, as they mislead people into believing that something has happened. In fact, nothing really happens as we flee from one condition to another. Because today there are only states of being – all stories have become obsolete and cliched, and have resolved themselves. All that remains is time. This is probably the only thing that's still genuine – time itself: the years, days, hours, minutes and seconds. And film time has also ceased to exist, since the film itself has ceased to exist. Luckily there is no authentic form or current fashion. Some kind of massive introversion, a searching of our own souls can help ease the situation.
-Béla Tarr


"I'm able to tell you only one thing. What we are trying to do is more and more and more pure cinema, which is maybe less and less and less story, less and less details, and of course, I really would like to go deeper and deeper and deeper in the human soul. I want to understand something because I'm always just discovering, discovering, discovering something, some new thing, some new possibilities in the film language. Of course, I keep some things but I'm always finding new things I can use. I really like to listen to people. I don't like the artificial anymore. I want to go in like a miner, deeper and deeper. That's what I think. That's why I think I can do it always in one way if I'm more and more simple. What we are doing, it's really on the edge. It's a risk."
-Béla Tarr


The allotted function of art is not, as is often assumed, to put across ideas, to propagate thoughts, to serve as an example. The aim of art is to prepare a person for death, to plough and harrow his soul, rendering it capable of turning to good
-Andrei Tarkovsky

I am an Acoustical Engineer and filmmaker.
My first short film, A White Balloon, is available online. Please let me know what you think!