>> Last.fm | Twitter | Rottentomatoes | Blog
My extensive list of favorite genres are;
- Anything with the twists, Psychological Thriller, Film Noir/ Neo-Noir, Conversation-based, Biopic or Historical, Mystery and Suspense, Mythological, Science-Fiction, Fantasy, Gangsters/Mobs/Mafia, Dystopian, Post-apocalypse, Heist flicks, Based on a True Story, Unconventional Romance, Tear-Jerker, Thought-Provoking, Heavy Drama, Costumes Drama, Comedy but preferrably Stoner, British Comedy, After-life, Short Films, Unfathomable Adventure, Survival, Interesting Documentary, Actions.
My least favorite genres are (but still up for it, if its worth the watch);
- Gory Thriller, Horror that involves ghosts, Comedy Romance, War Flicks, Over-the-top CGI, Unacceptable Absurdity.
Favorite Bands: A lot. But here's some to mention;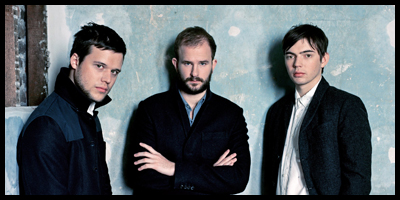 - Interpol, Radiohead, White Lies, Joy Division, Massive Attack, Human Tetris, Mogwai, Explosions in the Sky, Warpaint, Bauhaus, Crystal Castles, The Last Shadow Puppets, O. Children, The Kooks, The New Division, Marilyn Manson, Yeah Yeah Yeahs, Hole, SBTRKT, The Kills etc.
Guide to my star ratings:
★★★★★ – (95% – 100%)
MASTERPIECE. fits either one or all; Important, Honest, Original, Challenging, Thought-provoking, Memorable, Well-produced, My ultimate personal favorites, Extremely entertaining, Something I can watch over and over.
★★★★ – (80% – 90%)
EXCELLENT. Solid, Really good, Entertaining, and Recommendable.
★★★ – (60% – 75%)
ENJOYABLE. Good, Watchable, Tolerable, Lacking a bit of something, Could have been better.
★★ – (45% – 55%)
AVERAGE. Generic, Mediocre, Mild and moderate, Forgettable, Passable, Mmeh, You can skip it.
★ – (below than 45% to 0%)
VERY BAD. Didn't like it. Boring, Lacking, Drags, Unsatisfactory, Highly Generic, Waste of time, Lost my attention, Flawed here and there.