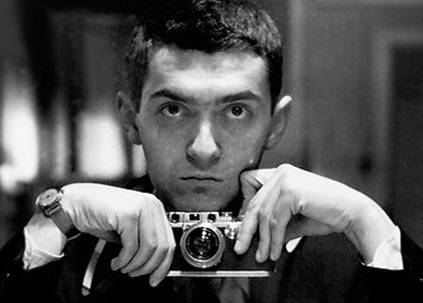 I love watching movies, reading books and writing in my free time and exploring the vast world of art. I'm currently writing a screenplay.
My rating system
5: This is the definition of cinema and proof as to why it should still exist. Ambitious, brilliant, greatly acted and always gripping.
4: While not perfect, it is still great in its own way and should definitely be seen. Or it doesn't even need to be cinematic brilliance; it could just be a really good time you shouldn't miss out on.
3: Plenty of flaws, but something I would look back upon in the long run as a good film (if I even remember it). Whether or not it should be seen depends on what you are in the mood for and have an interest in.
2: It does suck, but somewhere in there is something I sort of like or find genuinely good, but this only evokes more frustration because it could have probably been so much more.
1: Soulless, depressing garbage that robs anyone who sees it. It exists only to take your cash.
Favorite books (no order):
Catch-22 (Heller), The Road (McCarthy), For Whom the Bell Tolls (Hemingway), Crime and Punishment (Dostoyevsky), Sabbath's Theater (Roth), Slaughterhouse-Five (Vonnegut), To Kill a Mockingbird (Lee), Blood Meridian (McCarthy), The Book Thief (Zusak), Johnny Got His Gun (Trumbull), Suttree (McCarthy), The Catcher in the Rye (Salinger), The Great Gatsby (Fitzgerald)
Best first watches I've seen in 2013 (from any year):
Sunrise: A Song of Two Humans (Murnau), Pierrot Le Fou (Godard), Amour (Haneke), Gummo (Korine), Rome, Open City (Rossellini), Holy Motors (Carax), Climates (Ceylan), Nostalghia (Tarkovsky), How to Survive a Plague (France), Searching for Sugar Man (Bendjelloul), Paperman (Kahrs), The Sun (Sokurov), Russian Ark (Sokurov), Walkabout (Roeg), Days of Being Wild (Wai), The Wheel (Gance), The Place Beyond the Pines (Cianfrance), My Night at Maud's (Rohmer), Upstream Color (Carruth), La Jetee (Marker), Rules of Attraction (Avary), Chimes at Midnight (Welles), Before Midnight (Linklater), A Man for all Seasons (Zimmermann), Giant (Stevens), Phantom Carriage (Sjostrom), World of Apu (Ray), Dead Ringers (Cronenberg), Confessions of a Dangerous Mind (Clooney), Spring Breakers (Korine), An American Werewolf in London (Landis), Braveheart (Gibson), Risky Business (Brickman), Walk the Line (Mangold), West of Memphis (Berg), Blue Jasmine (Allen), A Matter of Life and Death (Powell & Pressburger), Gravity (Cuaron), Memories of Murder (Joon-ho),12 Years a Slave (McQueen), Rocco and his Brothers (Visconti), Veronika Voss (Fassbinder), Talk of the Town (Stevens)
When I see an amazing movie…
When I see a terrible movie…