Nobody's Perfect - Best Quotes
Nobody's Perfect :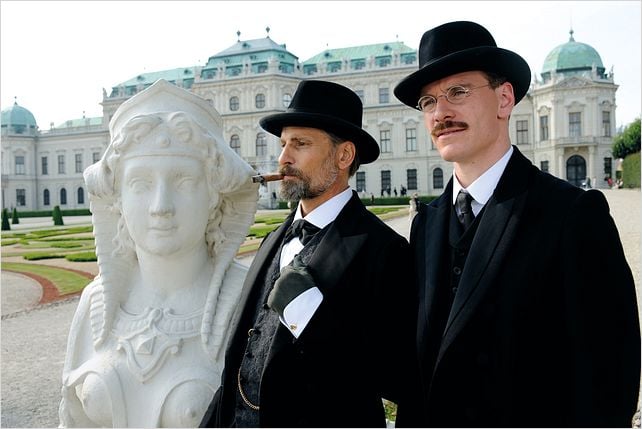 "Angels always speak German. It's tradition."
A Dangerous Method – David Cronenberg – 2011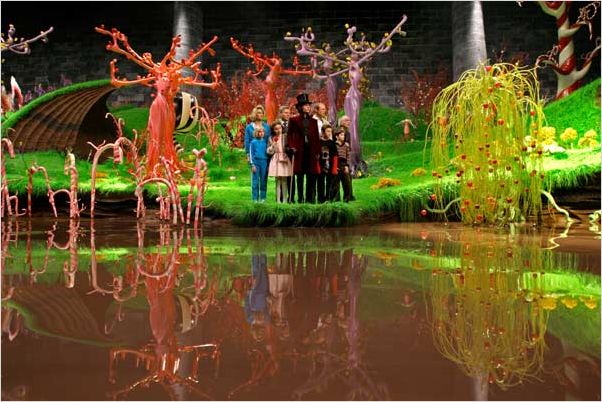 "Everything in this room is eatable. Even I am eatable. But that is called cannibalism, my dear children, and is, in fact, frowned upon in most societies."
Charlie and the Chocolate Factory – Tim Burton – 2005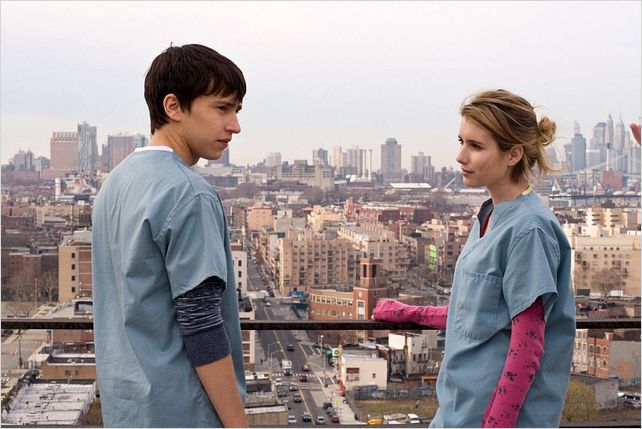 - Do you like music?
- Do you like breathing?
It's Kind of a Funny Story – Ryan Fleck & Anna Boden – 2010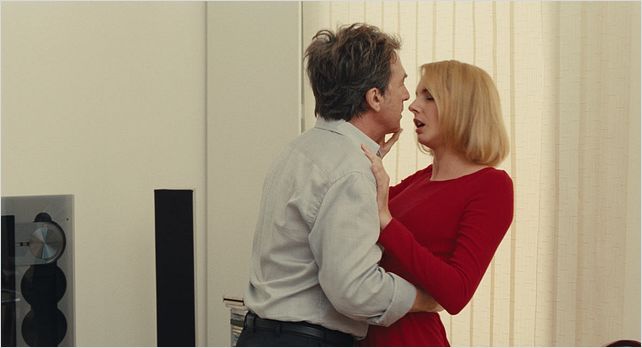 "J'ai l'impression d'être un feu rouge. Ben oui, vous me regardez comme si vous attendiez que je passe au vert. Ca me met une pression!"
L' Art d' Aimer (The Art of Love) – Emmanuel Mouret – 2011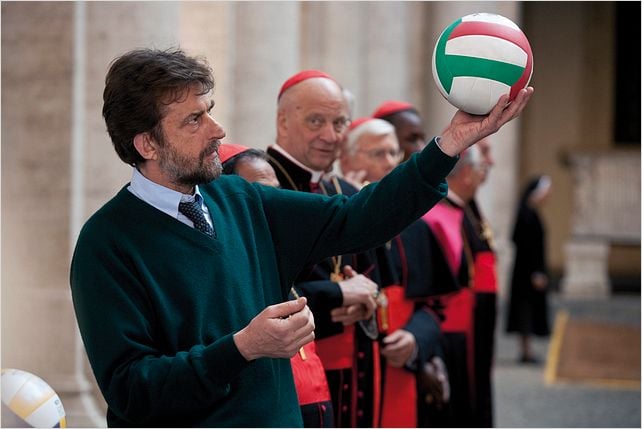 – Perché non giochiamo a palla prigionera?
– Palla prigionera?
– Si.
– Cardinale, non esiste più da cinquant'anni palla prigionera!
Habemus Papam – Nanni Moretti – 2011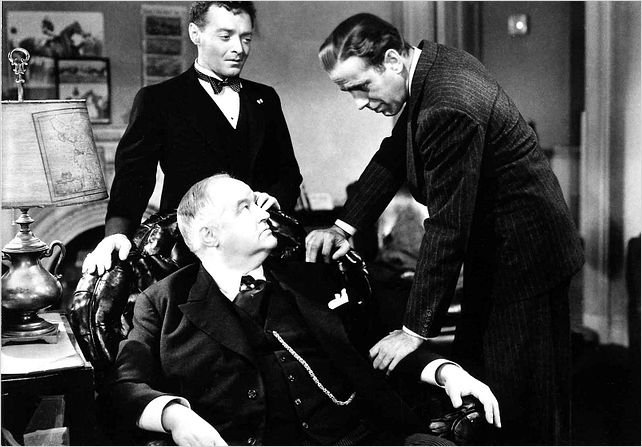 "I couldn't be fonder of you if you were my own son. But, well, if you lose a son, it's possible to get another. There's only one Maltese Falcon."
The Maltese Falcon – John Huston – 1941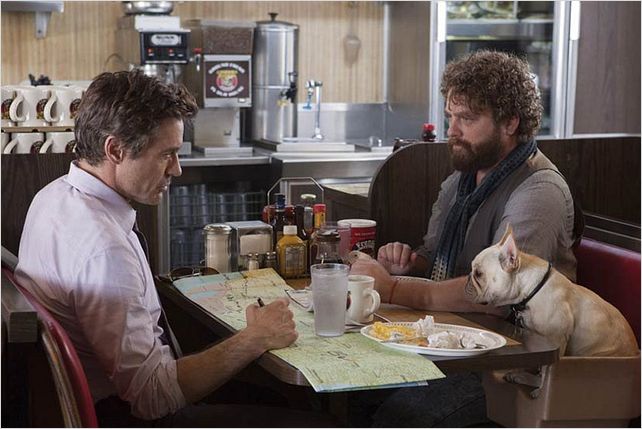 - He really enjoyed coffee, and in the end, he was enjoyed as coffee. Kind of circle of life.
- Lion King. All that.
Due Time – Todd Phillips – 2010

"Fifteen, and no husband? You must put those child-bearing hips to good use, lest your womb shrivel up and die."
Dark Shadows – Tim Burton – 2012
- What about the First Amendment?
- There's no First Amendment in the Ten Commandments, pal!
Matinee – Joe Dante – 1993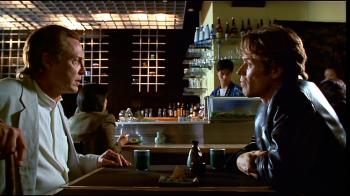 "Coleslaw for everybody!"
New Rose Hotel – Abel Ferrara – 1998

"Made it, Ma, top of the world!"
Verna Jarrett: I'd look good in a mink coat, honey.
Cody Jarrett: You'd look good in a shower curtain.
White Heat – Raoul Walsh – 1949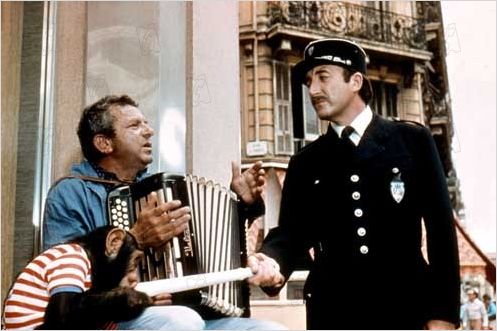 "Compared to Clouseau, Attila the Hun was a Red Cross volunteer!"
The Return of the Pink Panther – Blake Edwards – 1975

"When a naked man is chasing a woman through an alley with a butcher's knife and a hard-on, I figure he isn't out collecting for the Red Cross!"
Clint Eastwood in Dirty Harry – Don Siegel – 1971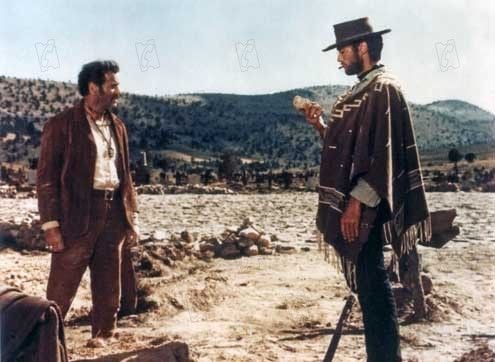 "You see in this world there's two kinds of people, my friend. Those with loaded guns, and those who dig. You dig."

"When you have to shoot, shoot, don't talk."
The Good, The Bad and The Ugly – Sergio Leone – 1966

"How can you trust a man who wears both a belt and suspenders? The man can't even trust his own pants." – Once Upon a Time in the West – Sergio Leone – 1968

" – Are you worried?"
" – Does Mel Gibson hate Jews?" – Kaboom – Gregg Araki – 2010
"I just threw up a little in my mouth" – Kaboom – Gregg Araki – 2010

" Sorry i just threw up in my mouth a little." – Dodgeball – Rawson Marshall Thurber – 2004
Cotton McKnight: Las Vegas. A city built of hot sand, broken dreams and $5 lobster. A city where you can get a happy ending, if you pay a little extra. A city home to a sporting event greater than the World Cup, World Series and World War II combined. – id.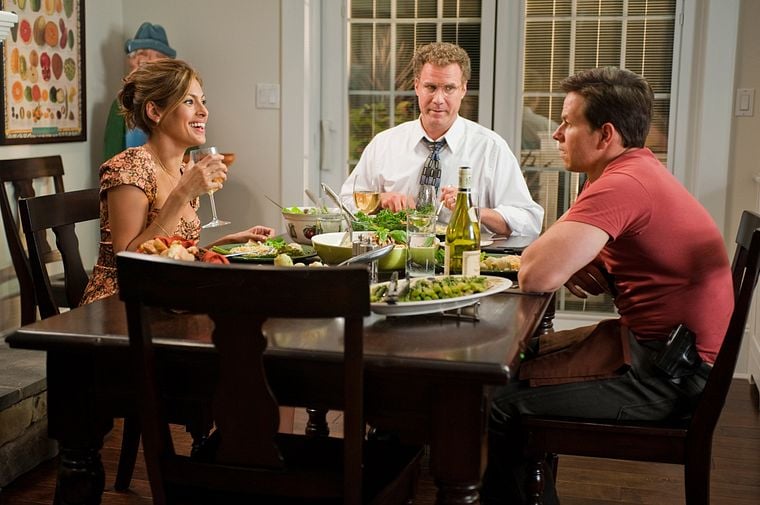 "This meal is terrible… it tastes like roasted dog asshole. I asked myself, "Who would slow roast a dog's asshole and feed it to me?" You would." – Will Ferrell to Eva Mendes in The Other Guys – Adam McKay – 2010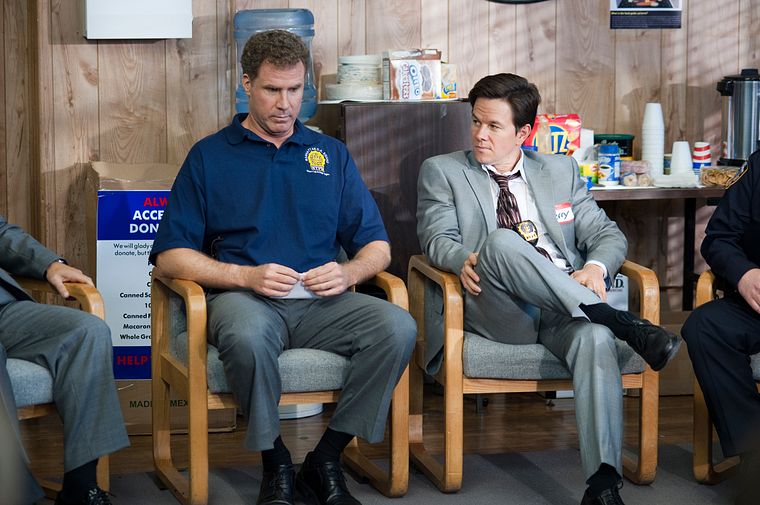 "I was so drunk, I thought a tube of toothpaste was astronaut food". – Will Ferrell in The Other Guys – Adam McKay – 2010

Lula: (howls) Jesus, honey! … You better run me back to the hotel, baby… You got me hotter'n Georgia asphalt.
Sailor: Say no more… – Wild at Heart – David Lynch – 1990

" I may be bad but I feel…good!" – Evil Dead III Army of Darkness – Sam Raimi – 1993

"Pardon my french, my mother smoked during pregnancy" – I Love You Phillip Morris – Glenn Ficarra, John Requa – 2009

"Il court, il court le furet, il fourre, il fourre le curé…" – Isabelle Huppert in La Cérémonie – Claude Chabrol – 1994

"Do you want some funch?"- "what is funch?" – "fucking after lunch!!" – A Dirty Shame – John Waters – 2005

"Gaw-lee, Mr. Lamarr! You use your tongue purdier than a $20 whore!" – Blazing Saddles – Mel Brooks – 1974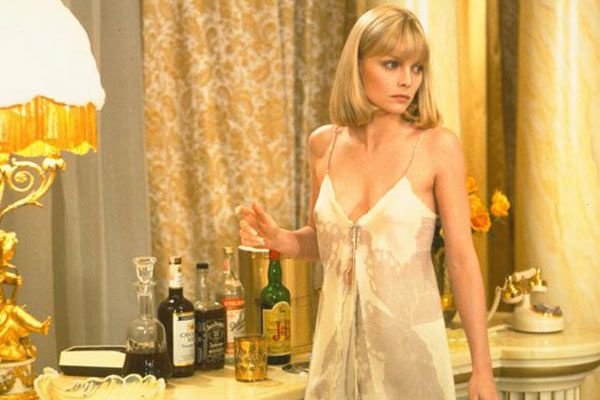 "Don't Get High On Your Own Supply" Michelle Pfeiffer in Scarface – Brian De Palma – 1983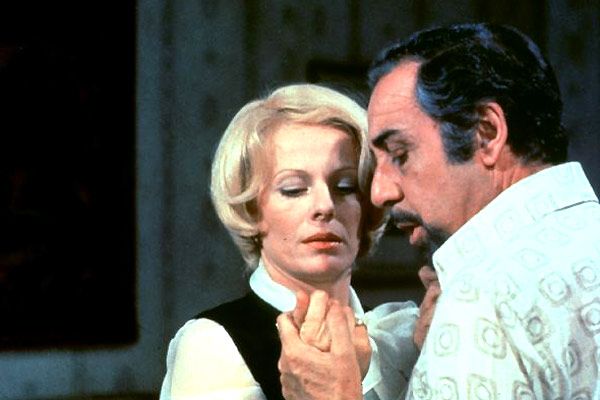 "Je suis peut-être un peu perverse, j'ai un faible pour les flageolets américains en boîte". Delphine Seyrig in – Le Charme Discret de la Bourgeoisie – Luis Bunuel – 1972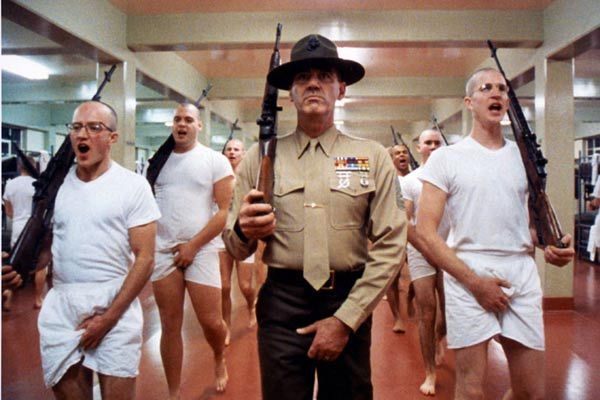 "Gunnery Sergeant Hartman: Well, no shit. What have we got here, a fucking comedian? Private Joker. I admire your honesty. Hell, I like you, you can come over to my house and fuck my sister!
[Gunnery Sgt. Hartman punches Pvt. Joker in the stomach]
Gunnery Sergeant Hartman: You little scumbag! I got your name! I got your ass! You will not laugh! You will not cry! You will learn by the numbers. I will teach you! Now get up! Get on your feet! You had best unfuck yourself or I will unscrew your head and shit down your neck!" – Full Metal Jacket – Stanley Kubrick – 1987
"Animal Mother: You a photographer?
Private Joker: I'm a combat correspondent.
Animal Mother: Well you seen much combat?
Private Joker: I've seen a little on TV.
Animal Mother: You're a real comedian.
Private Joker: Well they call me Joker.
Animal Mother: Well I got a joke for you. I'm gonna tear you a new asshole.
Private Joker: Only after you eat the peanuts out of my shit.
Animal Mother: You talk the talk. Do you walk the walk?" – Full Metal Jacket – Stanley Kubrick – 1987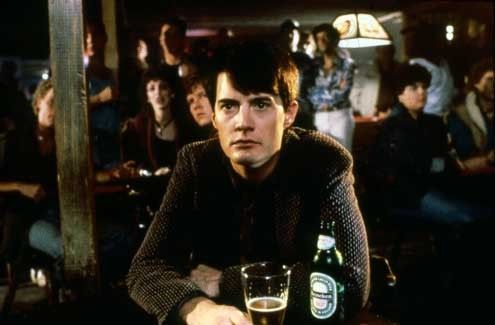 Frank Booth: "What kind of beer do you like?
Jeffrey Beaumont: Heineken.
Frank Booth: [shouting] Heineken? Fuck that shit! Pabst Blue Ribbon!" – Blue Velvet – David Lynch – 1986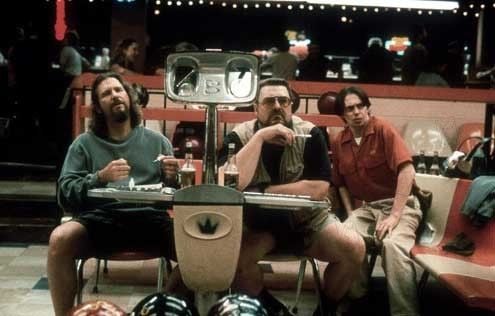 Donny: Are these the Nazis, Walter?
Walter Sobchak: No, Donny, these men are nihilists, there's nothing to be afraid of. – The Big Lebowski – Joel Coen – 1997

"Respect the cock, tame the cunt!" Tom Cruise in Magnolia – Paul Thomas Anderson – 1999

Bourvil : "Y'a pas d'hélice hélas…
De Funès : C'esl là qu'est l'os" – La Grande Vadrouille – Gérard Oury – 1966

"I need him like the axe needs the turkey" Barbara Stanwyck in The Lady Eve – Preston Sturges – 1941

"Look at those assholes over there. Ordinary fucking people. I hate them!" Harry Dean Stanton in Repo Man – Alex Cox – 1984

"I'm my own best friend" – Spaceballs – Mel Brooks – 1987

"Ready Jack?" "I was born ready!" – Big Trouble in Little China – John Carpenter – 1986

"Le vin est bel et lisse à la santé de qui le pisse" – Le Decameron – PP Pasolini – 1971

"Tu sais ce que j'aime chez toi à part rien du tout? Rien du tout" – Redacted – Brian De Palma – 2007

"Pour avoir un infarctus, il faut avoir un coeur!" – Mariage à l'Italienne – Vittorio De Sica – 1964

"T'as vu ses yeux, ils sont bleu comme du Canard WC" – Les Beaux Gosses – Riad Sattouf – 2009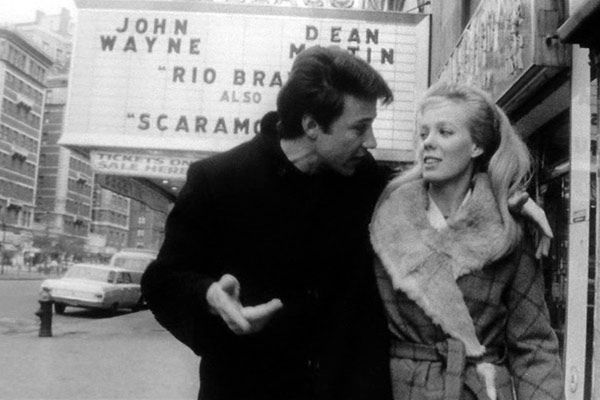 "Everybody should like westerns. It would solve everybody's problems if they'd like westerns" Harvey Keitel in Who's that knocking at my Door – Martin Scorsese – 1967

"He who loves and runs away lives two loves another day" Gary Cooper in Love in the Afternoon – Billy Wilder – 1957

"He who drinks and runs away lives to drink another day" Errol Flynn in They Died with their Boots on – Raoul Walsh – 1941
"Walking through life with you Ma'am has been a very gracious thing" Errol Flynn to Olivia De Haviland in They died with their Boots on – Raoul Walsh – 1941

"Not bad. Just had a little rub and scrub. Now I'm up for some grub" id.

"Whiskey is a slap on the back and champagne is a heavy mist before my eyes" James Stewart in The Philadelphia Story – George Cukor – 1940

"Hurt people hurt people" – Greenberg – Noah Baumbach – 2009

"It's a lovely place, beautiful, but the class of people who come here gets worse every year. And this year, we seem to have next year's crowd already!" – Claudette Colbert in Bluebeard's Eighth Wife – Ernst Lubitsch – 1938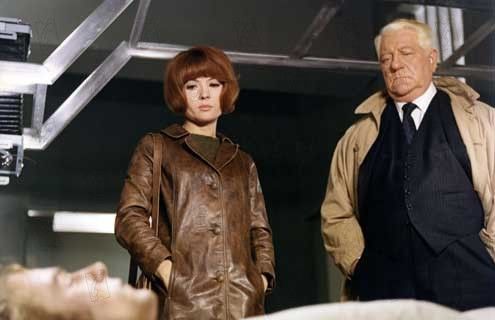 " – J"ai des envies de voyage. L'Océanie, Bora Bora, les vahinées, tu connais?
– Pourquoi, tu veux m'emmener?
– On n'emmène pas des saucisses quand on va à Francfort!" – Le Pacha – George Lautner – 1968

" – You have beautiful eyes, Georgina.
– And you have a beautiful prick, Mr gynecologist." – The Cook, The Thief, His Wife and her Lover – Peter Greenaway – 1989

"The chip: The British contribution to world cuisine." – A Fish Called Wanda – Michael Crichton – 1988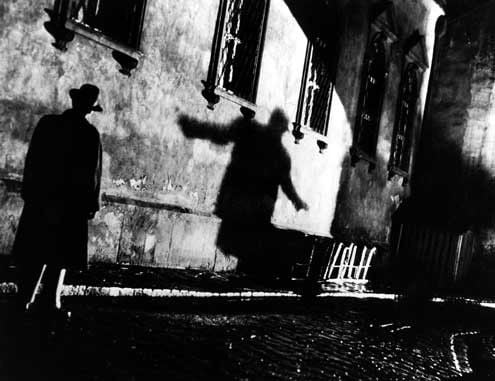 "Don't be so gloomy. After all it's not that awful. Like the fella says, in Italy for 30 years under the Borgias they had warfare, terror, murder, and bloodshed, but they produced Michelangelo, Leonardo da Vinci, and the Renaissance. In Switzerland they had brotherly love – they had 500 years of democracy and peace, and what did that produce? The cuckoo clock. So long Holly." – The Third Man – Carol Reed – 1949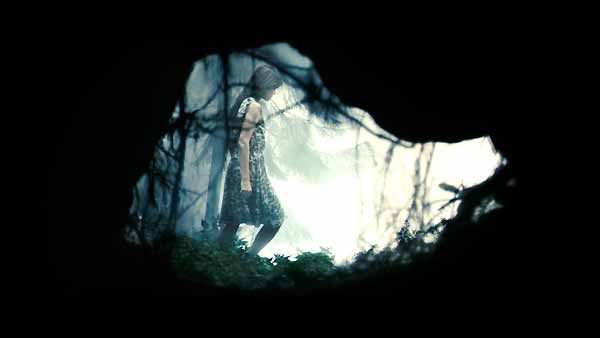 "Nature is Satan's church" Charlotte Gainsbourg in Antichrist – Lars Von Trier – 2009

- Joli coup! Tu m'as l'air prometteur, dis donc.
- Pourquoi, tu veux m'essayer?
- Comme tu t'emballes! Chez moi on dit : "Peau velue et nez long n'en a pas forcément dans le pantalon". – Le Jardin des Finzi Contini – Vittorio De Sica – 1971

"If you give a hungry man a loaf of bread, that's democracy, if you leave the wrapper on, that's imperialism. " – A Foreign Affair – Billy Wilder – 1948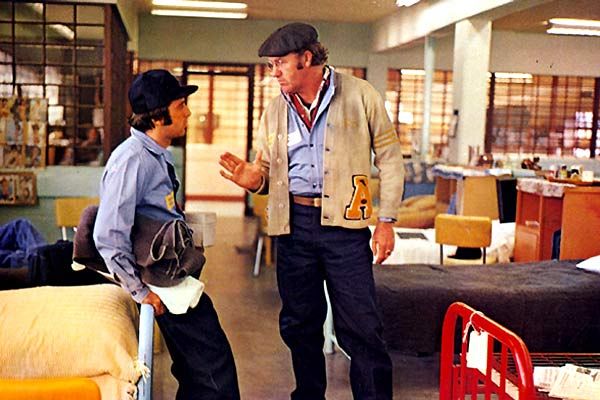 "Getting laid is sure good for my regularity" – Gene Hackman in Scarecrow – Jerry Schatzberg – 1973

"Michel, t'arrêtes de prendre cette tête de chien qui chie et tu sautes maintenant! T'as compris" – Benoît Poelvoorde dans Les Convoyeurs Attendent – Benoît Mariage – 1999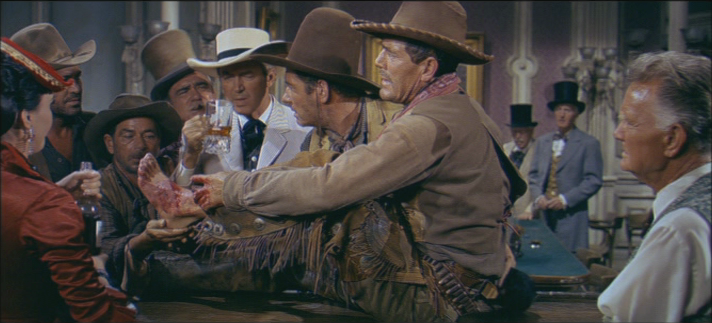 "Remember Mr Scott, the trick to being brave, is not to be too brave" – Richard Widmark in Cheyenne Autumn – John Ford – 1964

"Ce n'est pas le locataire du 6ème qui est anti-fasciste. C'est le fasciste qui est anti-locataire du 6ème" – Marcello Mastroianni in Une Journée Particulière – Ettore Scola – 1977

Randy: I dreamt about you last night. I…
Melodie St. Ann Celestine: Don't use that line! Because Boris said that he dreamt about me last night and I really doubt it's mathematically possible for me to be in two dreams at one time. – Whatever Works – Woody Allen – 2009
(Talking about all of the different camps they have for kids) "In America they have summer camps for everything. Rich kids, basketball camp, magic camp, tennis camp, movie director camp — they should have a concentration camp. Two weeks mandatory for all kids growing up so that they could finally understand what the human race is capable of." – Whatever Works – Woody Allen – 2009
"Jessica's problem was she made up in ego what she lacked in superego." – Whatever Works – Woody Allen – 2009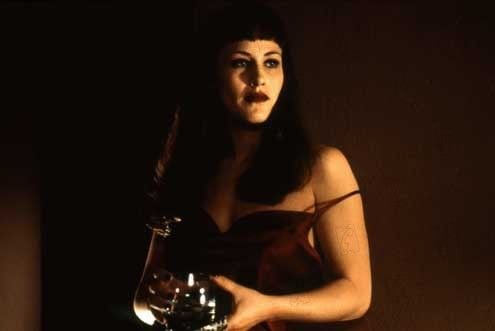 "What do you mean… you're where right now?
– At your house.
– That's fucking crazy, man.
– Call me. Dial your number.
(he dials)
…
(Voice over the telephone) I told you I was here." -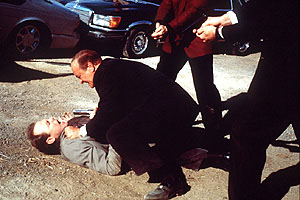 !
Mr. Eddy: [to a tailgater after running him off the road] Don't tailgate! Don't you ever tailgate!
Lost Highway – David Lynch – 1997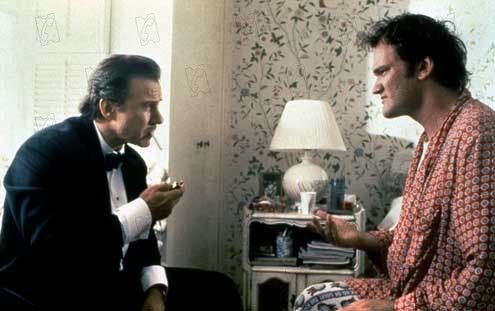 "That's thirty minutes away. I'll be there in ten." – Harvey Keitel in Pulp Fiction – Quentin Tarantino – 1994

"Salut l'apôtre, bonjour au Christ! Prends pas ta jupe dans les rayons!" – Jean-Pierre Marielle – Les Galettes de Pont-Aven – Joël Seria – 1975

Mr. Pink: You kill anybody?
Mr. White: A few cops.
Mr. Pink: No real people?
Mr. White: Just cops. – Reservoir Dogs – Quentin Tarantino – 1992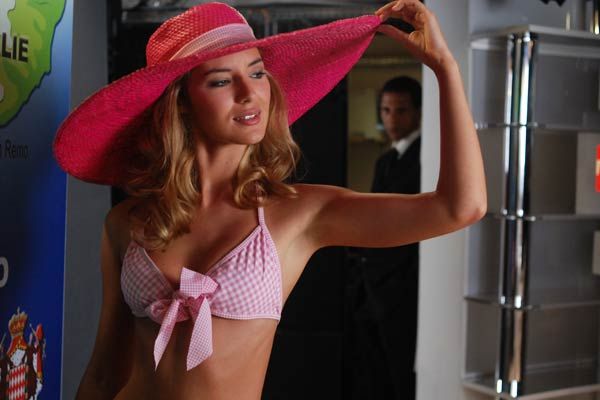 "-Eh, vous m'avez complètement sciée! Vous avez une présence quand vous plaidoyez! Mais c'est hallucinant, quoi!
– "Plaidez…"
– Il y a une façon de balancer les mots, d'articuler, chais pas, quand vous dites "al-coo-lique", on entend tinter les verres!" – Louise Bourgoin in La Fille de Monaco – Anne Fontaine – 2008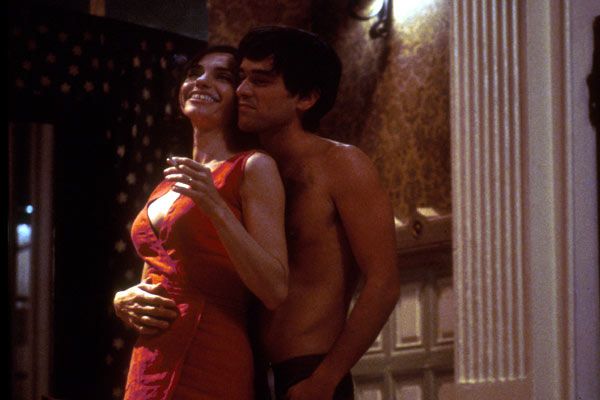 "Je vais bientôt avoir trente ans et je ne sais faire que vingt-quatre trucs… et encore, là dedans j'ai compté danser le pasodoble et réussir la béchamel." – Romain Duris in – 17 Fois Cécile Cassard – Christophe Honoré – 2002

"Granted, I have a few eccentricities. I won't eat any food that begins with the letter F. Like chicken, for instance." – Love & Death – Woody Allen – 1975

"I can't listen to that much Wagner, ya know? I start to get the urge to conquer Poland." – Manhattan Murder Mystery – Woody Allen – 1993

"- Mais que faites-vous de vos vêtements sales ?
- Ben… On les porte." – Les Apprentis – Pierre Salvadori – 1995
- C'est moi qui ramène la bouffe !
- Tu parles, tout ce que tu ramènes, tu le piques ! On bouffe que ce qui rentre dans tes poches… Du poisson pané, des sardines en boite… On bouffe que des trucs carrés ! id.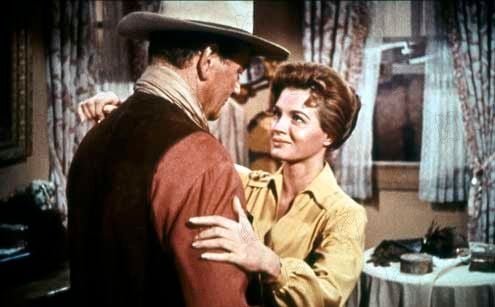 Feathers: I thought you were never going to say it.
John T. Chance: Say what?
Feathers: That you love me.
John T. Chance: I said I'd arrest you.
Feathers: It means the same thing, you know that.
Rio Bravo – Howard Hawks – 1958

"On ne s'ennuie jamais dans un bar. Ce n'est pas comme dans les églises où l'on reste seul avec son âme"
Michel Piccoli in Belle de Jour – Luis Bunuel – 1967

"It is much more disheartening to have to steal than to be stolen from." – The Red Shoes – Michael Powell – 1948

Seth: He is the sweetest guy. Have you ever looked into his eyes? It was like the first time I heard the Beatles. – Jonah Hill in SuperBad – Greg Mottola – 2007

Cal: You're gay, now?
David: No, I'm not gay. I'm just celibate.
Cal: I think… I mean, that sounds gay. I just want you to know this is, like, the first conversation of, like, three conversations that leads to you being gay. Like, there's this and then in a year it's like, "Oh, you know, I'm kinda gonna want to get back out there, but I think I like guys," and then there's the big, "Oh, I'm… I'm… I'm a gay guy now."
David: You're gay for saying that.
Cal: I'm gay for saying that?
David: You know how I know you're gay?
Cal: How? How do you know I'm gay?
David: Because you macramed yourself a pair of jean shorts.
Cal: You know how I know you're gay? You just told me you're not sleeping with women any more.
David: You know how I know you're gay?
Cal: How? Cause you're gay? And you can tell who other gay people are?
David: You know how I know you're gay?
Cal: How?
David: You like Coldplay.
Seth Rogen and Paul Rudd in The 40-Year-Old Virgin – Judd Apatow – 2005

Gloria: That's not what I meant. Not that I think you have good looks- I mean, you know these guys with their…
Black Dynamite: Winks and smiles?
Gloria: Yeah.
[Black Dynamite winks at Gloria]
Gloria: What about the smile?
Black Dynamite: I am smiling. – Black Dynamite – Scott Sanders – 2009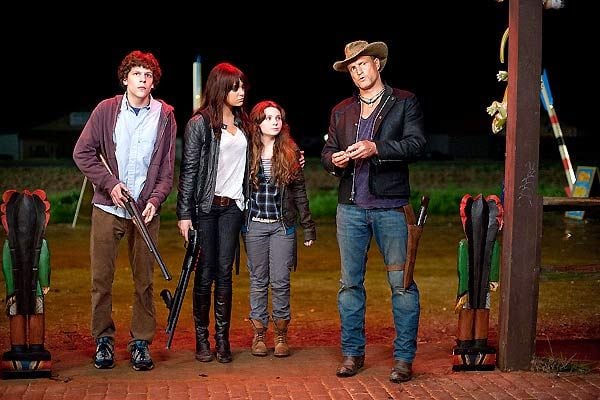 - Who's Bill Murray?
- I've never hit a kid before. That's like asking who Gandhi is!
- Who's Gandhi?
Abigail Breslin & Woody Harrelson in Zombieland – Ruben Fleischer – 2009

– They put Gandhi away for a year…
– … I don't know that many people here"
Matinee – Joe Dante – 1993

Derek Zoolander: Now if you'll excuse me, I have an after-funeral party to attend. – Zoolander – Ben Stiller – 2001

http://www.youtube.com/watch?v=BJevFLbcDnI
"Le dernier arrivé est fan de Phil Collins!" – Steak – Quentin Dupieux – 2008

– LaBoeuf: You give out very little sugar with your pronouncements. While I sat there watchin' I gave some thought to stealin' a kiss… though you are very young, and sick… and unattractive to boot. But now I have a mind to give you five or six good licks with my belt.
– Mattie Ross: One would be just as unpleasant as the other
True Grit – Joel & Ethan Coen – 2010

[looking through Shaun's LPs for suitable records to throw at two approaching zombies]
Ed: 'Purple Rain'?
Shaun: No.
Ed: 'Sign o' the Times'?
Shaun: Definitely not.
Ed: The 'Batman' soundtrack?
Shaun: Throw it.
Ed: 'Dire Straits'?
Shaun: Throw it.
Ed: Ooh, 'Stone Roses'.
Shaun: Um, No.
Ed: 'Second Coming'.
Shaun: I like it!
Ed: Ahhh! 'Sade'.
Shaun: Yeah, but that's Liz's!
Ed: Yeah, but she did dump you.
Shaun: Oh!
Shaun of the Dead – Edgar Wright – 2003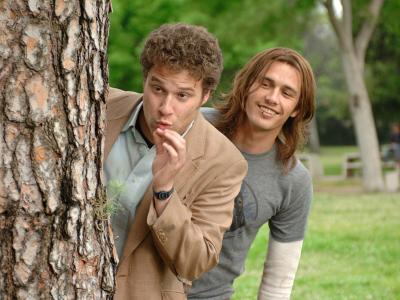 "Smell it! Smell it! Enjoy! It's like God's vagina"
"It's like the rarest, it's almost a shame to smoke it. It's like killing a unicorn… with a bomb."
"I just saw three students walking from back here with their eyes as red as the devil's dick"
"You're gonna go to college next year; You'll get into Godspeed You! Black Emperor and the fucking Shins"
"If you're a man, and you act heroic, you'll come back as an eagle. You'll come back as a dragon. You'll come back as Jude Law"
Pineapple Express – David Gordon Green – 2008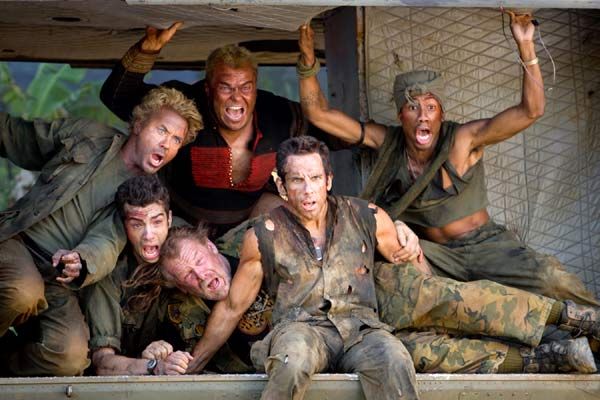 Tugg Speedman: Now, let's go get those Viet Congs.
[cocks his gun]
Alpa Chino: "Viet Cong!"
Tugg Speedman: What?
Alpa Chino: It's "viet cong." There's no "s," it's already plural. You wouldn't say "Chineses…"
Tropic Thunder – Ben Stiller – 2008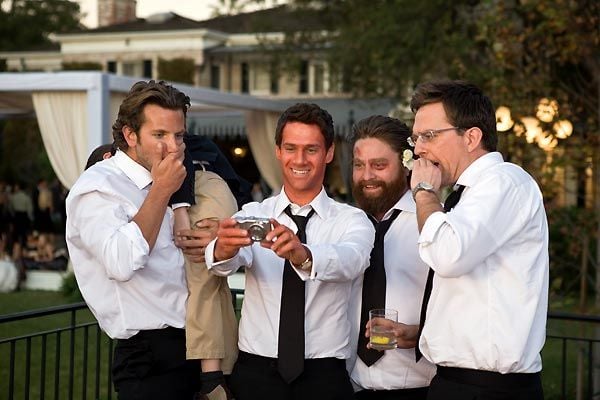 Doug Billings: Tracy did mention we shouldn't let him gamble. Or drink too much.
Phil Wenneck: Jesus, he's like a gremlin. Comes with instructions and shit.
Alan Garner: Can I ask you another question?
Lisa: Sure.
Alan Garner: You probably get this a lot. This isn't the real Caesar's Palace is it?
Lisa: What do you mean?
Alan Garner: Did, umm… did Caesar live here?
Lisa: No.
Alan Garner: I didn't think so.
"Remember what happens in Vegas, stays in Vegas. Except for herpes. That shit'll come back with you."
The Hangover – Todd Phillips – 2009

Dan White: Society can't exist without the family.
Harvey Milk: We're not against that.
Dan White: Can two men reproduce?
Harvey Milk: No, but God knows we keep trying.
Elections of any kind are a fucking bourgeois affectation.
Milk – Gus Van Sant – 2008

Detective Sweeney: You handle Handel like nobody handles Handel. And your Delius – delirious!
"Some men make you think of brut champagne, with others you think of pruneau juice"
Unfaithfully Yours – Preston Sturges – 1948

Rebecca: Should we leave a note?
Enid: Yeah, you got a pen?
[Rebecca pulls out a pen, Enid takes a tag left on Josh's door handle and writes on it, leaning on Rebecca's back]
Enid: [writing] Dear Josh, we came by to fuck you, but you were not home. Therefore you are gay. Signed Tiffany and Amber.
Ghost World – Terry Zwigoff – 2001

Oh, yes, I saw him in "Hamlet" in London. What he did to Shakespeare we are doing to Poland.
To Be Or Not To Be – Ernst Lubitsch – 1942

Ah, little lad, you're staring at my fingers. Would you like me to tell you the little story of right-hand/left-hand? The story of good and evil? H-A-T-E! It was with this left hand that old brother Cain struck the blow that laid his brother low. L-O-V-E! You see these fingers, dear hearts? These fingers has veins that run straight to the soul of man. The right hand, friends, the hand of love. Now watch, and I'll show you the story of life. Those fingers, dear hearts, is always a-warring and a-tugging, one agin t'other. Now watch 'em! Old brother left hand, left hand he's a fighting, and it looks like love's a goner. But wait a minute! Hot dog, love's a winning! Yessirree! It's love that's won, and old left hand hate is down for the count!
The Night of the Hunter – Charles Laughton – 1955

All the dialogues, really.
Le Grand Détournement (La Classe Américaine ) – Michel Hazanavicius – 1993

Irene: You have a wonderful sense of humor. I wish I had a sense of humor, but I can never think of the right thing to say until everybody's gone home.
Godfrey: May I be frank?
Molly: Is that your name?
Godfrey: No, my name is Godfrey.
Molly: All right, be frank.
Angelica Bullock: If you're going to be rude to my daughter, you might as well at least take your hat off!
My Man Godfrey – Gregory La Cava – 1936

- Que ferais-tu si je mourrais aujourd'hui?
- Je mourrais demain.
J'ai Tué ma Mère – Xavier Dolan – 2009

Nigel Tufnel: The numbers all go to eleven. Look, right across the board, eleven, eleven, eleven and…
Marty DiBergi: Oh, I see. And most amps go up to ten?
Nigel Tufnel: Exactly.
Marty DiBergi: Does that mean it's louder? Is it any louder?
Nigel Tufnel: Well, it's one louder, isn't it? It's not ten. You see, most blokes, you know, will be playing at ten. You're on ten here, all the way up, all the way up, all the way up, you're on ten on your guitar. Where can you go from there? Where?
Marty DiBergi: I don't know.
Nigel Tufnel: Nowhere. Exactly. What we do is, if we need that extra push over the cliff, you know what we do?
Marty DiBergi: Put it up to eleven.
Nigel Tufnel: Eleven. Exactly. One louder.
Marty DiBergi: Why don't you just make ten louder and make ten be the top number and make that a little louder?
Nigel Tufnel: [pause] These go to eleven.
This is Spinal Tap – Rob Reiner – 1984

"I love the smell of napalm in the morning!" –
Apocalypse Now – Francis Ford Coppola – 1979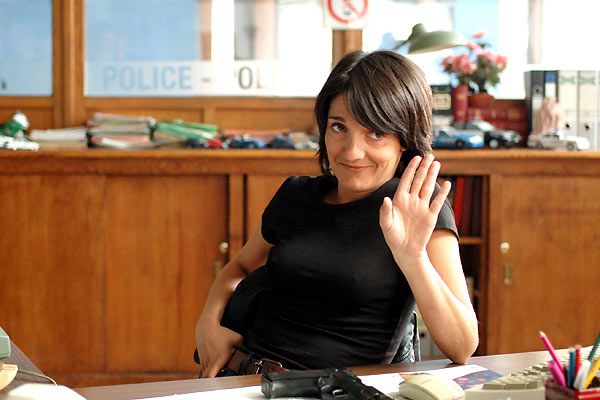 "Je ne suis pas mauvaise, mais je ne dessine pas comme Tintin!"
Dikkenek – Olivier Van Hoofstadt – 2006

Wounded soldier screams, "Did Lemchek make it?
I saw him get hit! Poor Lemchek." Wounded soldier dies. Medic says,
"He's dead." General asks, "Did Lemchek make it?" Medic says, "He's
Lemchek."
Merrill's Maraudeurs – Samuel Fueller – 1962

No conejo en el horno
Translator: No rabbit in the oven.
Cojiamos saltamontes y asi haciamos pan!
Translator: We mashed locusts and made bread.
I Heart Huckabees – David O. Russell – 2004

- He likes classical music, he likes sailing, he doesn't smoke…
- Oh…he's an asshole!
Les Biens-Aimés (The Beloved) – Christophe Honoré – 2011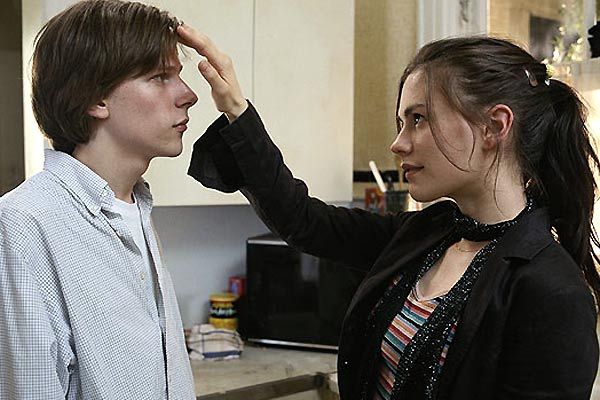 "You'd like Kafka. One of my predecessors."
The Squid & The Whale – Noah Baumbach – 2006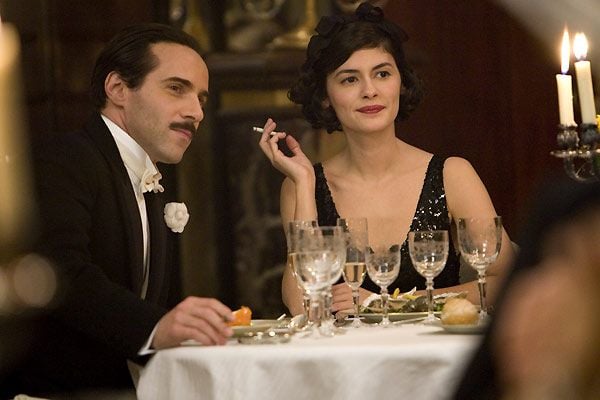 "Proud people breed sad sorrows for themselves" Alessandro Nivola quoting Emily Brontë in "Coco avant Channel" – Anne Fontaine – 2009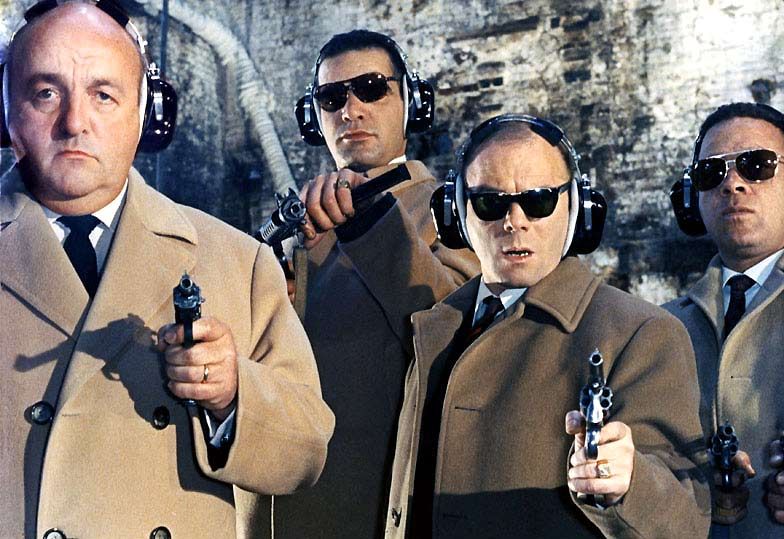 Charles : Mais attention, hein ! J'ai bon caractère, mais j'ai le glaive vengeur et le bras séculier ! L'aigle va fondre sur la vieille buse !
1er bandit : C'est chouette comme métaphore, non ?
2ème bandit : C'est pas une métaphore, c'est une périphrase.
1er bandit : Oh ! Fais pas chier !
2ème bandit : Ça, c'est une métaphore.
"Mets ça!
Mais je ne suis pas en deuil!
Qu'est-ce que t'en sais?"
"Ils ne sont pas méchants: ils se battent avec des fleurs, ils mangent des buvards!"
Faut pas prendre les Enfants du bon Dieu pour des Canards Sauvages – Michel Audiard – 1968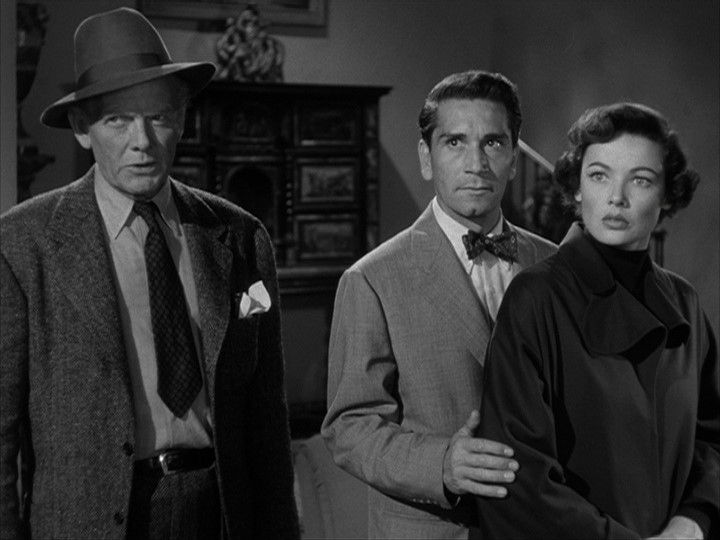 "I have nothing against women betraying their husbands. Even our government is against monopoly" – Whirlpool – Otto Preminger – 1949

"I've always liked older men… Look at that old fellow what's-his-name in The African Queen. Absolutely crazy about him." Lauren Bacall referring to her real-life husband, Humphrey Bogart. in How to Marry a Millionaire – Jean Negulesco – 1953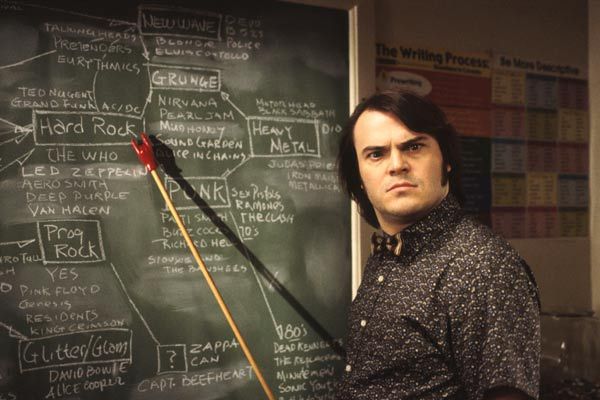 "Those that can't do, teach, and those that can't teach… teach gym." – The School of Rock – Richard Linklater – 2003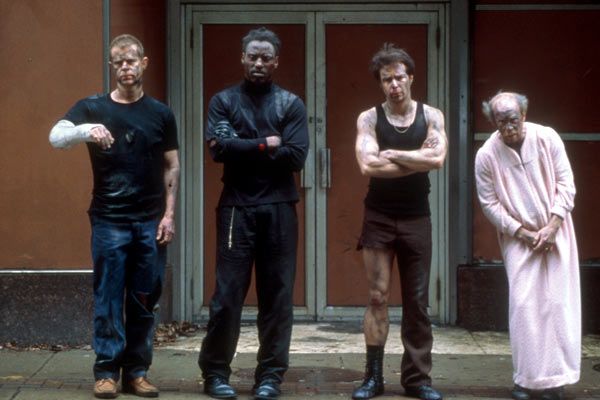 "- I like your brother Mico. He's a little strange, though.
– He had … the syphilis as a baby." – Welcome to Collinwood – Anthony Russo, Joe Russo – 2002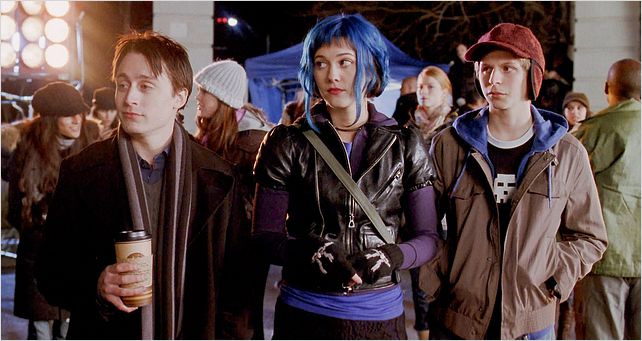 Wallace Wells: Kick her in the balls! – Scott Pilgrim vs. the World – Edgar Wright – 2010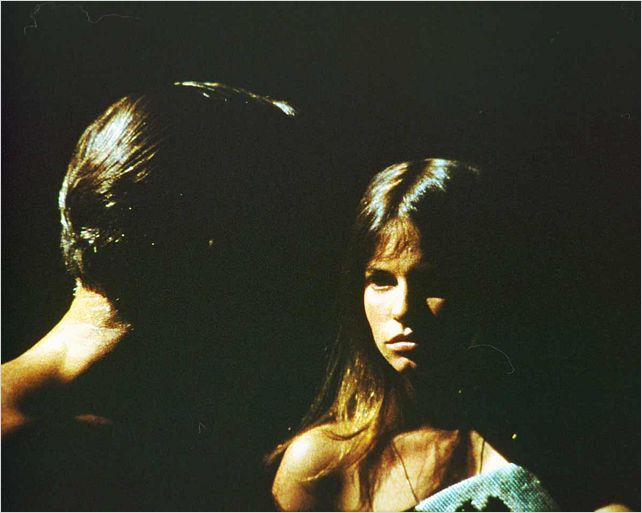 "I never woke up in the morning and had to look at someone that made me sorry that I was there… But I bet you have." – Breezy – Clint Eastwood – 1973

"Mein Führer, I can walk!" – Dr Strangelove – Stanley Kubrick – 1964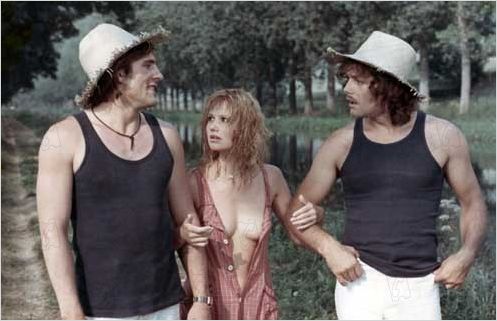 "Tu veux qu'on te la tienne, Karajan?"
"Tu vas la taire, ta gueule, ou je te fais bouffer la dune!"
Les Valseuses – Bertrand Blier – 1974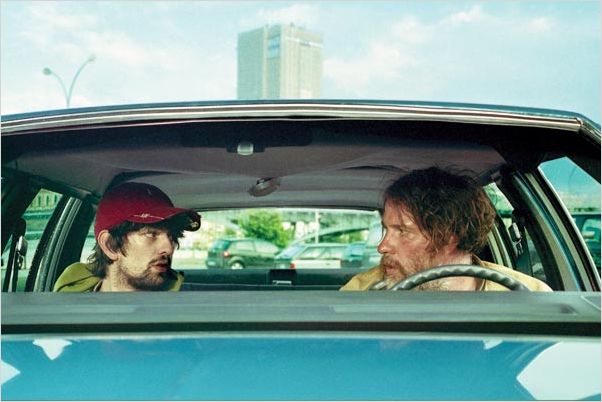 " – J'ai peur de m'endormir au volant.
– Ah. Tu sais ce que tu fais? T'attaches tes cheveux au plafond. Comme ça si tu baisses la tête, ça va te tirer les cheveux et ça va te réveiller"
Eldorado – Bouli Lanners – 2008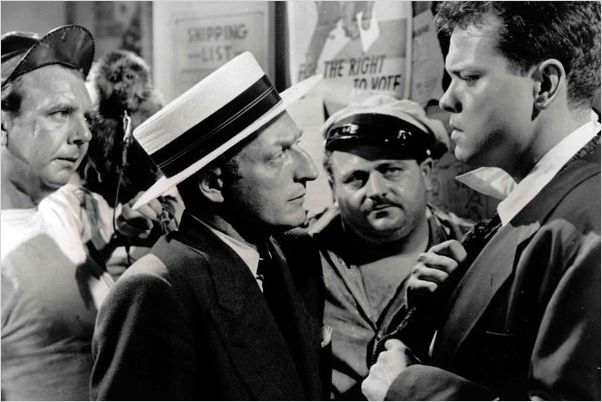 " – What's your guess, Michael? Think the world's coming to an end?
– There was a start to the world sometime, so I guess there'll be a stop."
The Lady from Shanghai – Orson Welles – 1947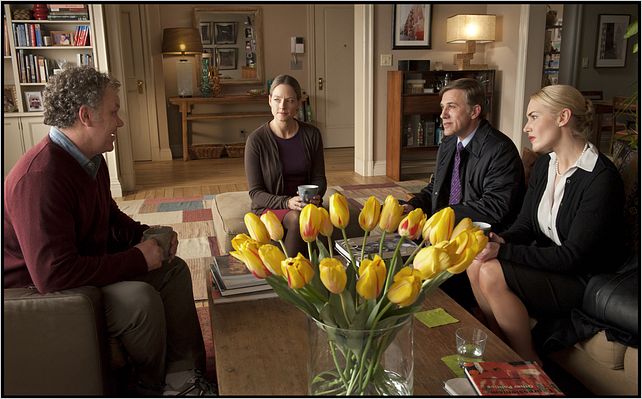 'I saw your friend Jane Fonda on TV the other day. It made me want to go out and buy a Ku Klux Klan poster.'
Carnage – Roman Polanski – 2011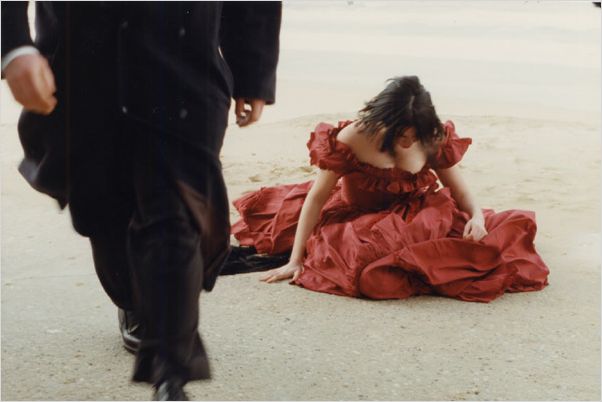 « La guerre, c'est simple : c'est faire entrer un morceau de fer dans un morceau de chair. » – For Ever Mozart – Jean-Luc Godard – 1996

"Laver le linge sale des autres en famille, vous appelez ça un métier, vous?" – Entrée des Artistes – Marc Allégret – 1938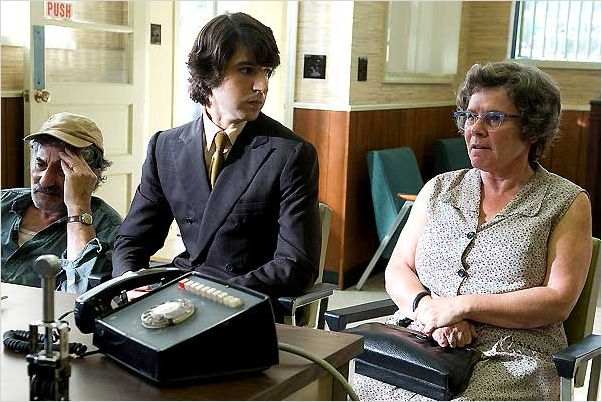 " – It's because we're Jewish. I know it. Isn't it?
– Mrs Teichberg, Please. This is the Catskills. Half the population is Jewish, they're all our clients.
– Until the day they need you, and then on goes the gas!" – Taking Woodstock – Ang Lee – 2009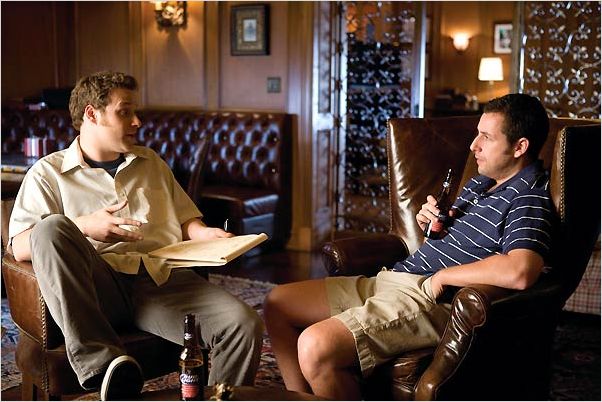 George Simmons: So, Ira Wright? That's not your real name. You're hiding some Judaism.
Ira Wright: I don't think I can hide that. My face is circumcised. – Funny People – Judd Apatow – 2009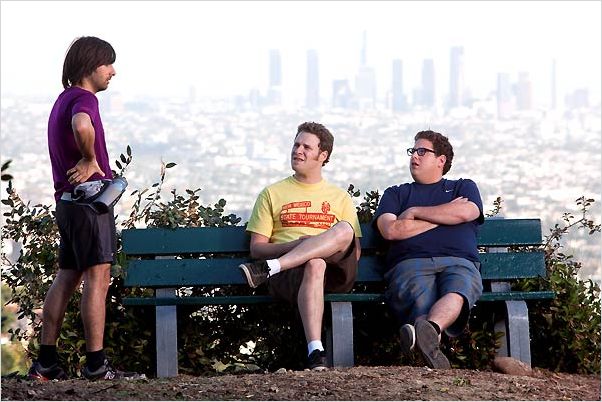 Mark: When my grandfather died, there was one candle next to his bed. And the candle started flickering. We all thought it was him going to Heaven, you know?
Leo: You don't pass through fire to get to Heaven. I think he went to Hell. – id.

Joe Gillis: You're Norma Desmond. You used to be in silent pictures. You used to be big.
Norma Desmond: I am big. It's the pictures that got small. – Sunset Blvd. – Billy Wilder – 1950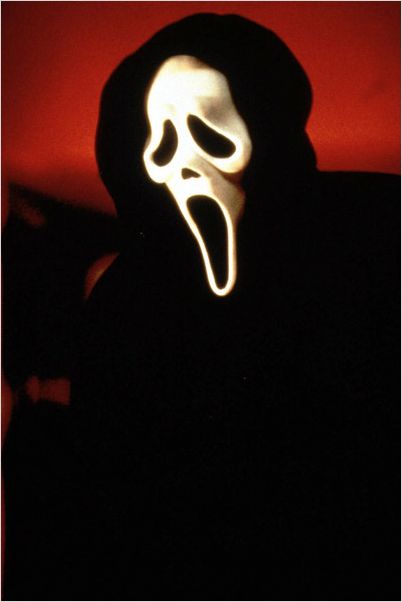 Milton: You don't have to do this, Roman! Just tell me what you want, I can make it happen! Any picture, name your budget, script approval, final cut!
Roman: I already have it.
[Roman cuts Milton's throat]
Scream 3 – Wes Craven – 2000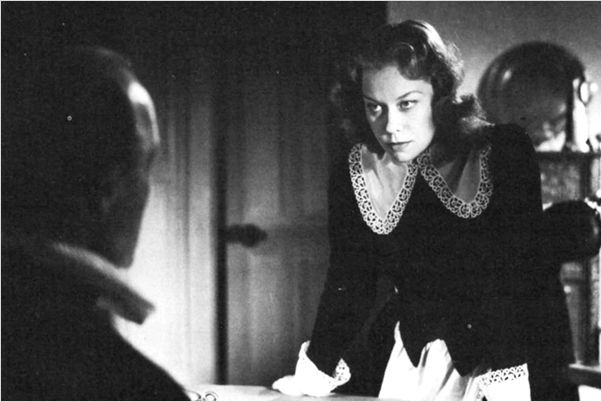 "Oui, je t'ai assassiné avec l'aide de Satan." – Jour de Colère – Carl Theodor Dreyer – 1943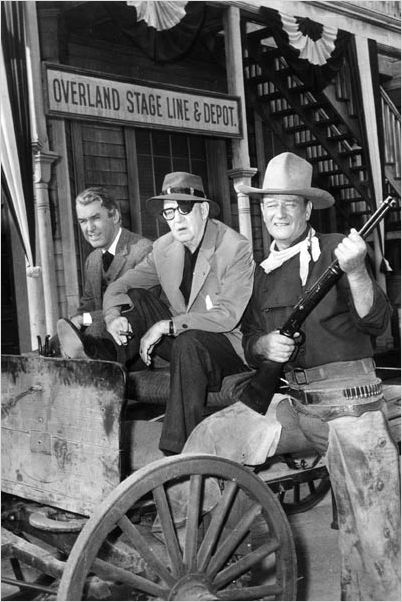 Ransom Stoddard: You're not going to use the story, Mr. Scott?
Maxwell Scott: No, sir. This is the West, sir. When the legend becomes fact, print the legend.
The Man who shot Liberty Valance – John Ford – 1962

«J'aimerais trouver un titre à mon livre. – Il y a des tambours dans votre livre ? – Non. – Des trompettes ? – Non. – Alors appelez-le Sans tambour ni trompette.»
Domicile Conjugal – François Truffaut – 1970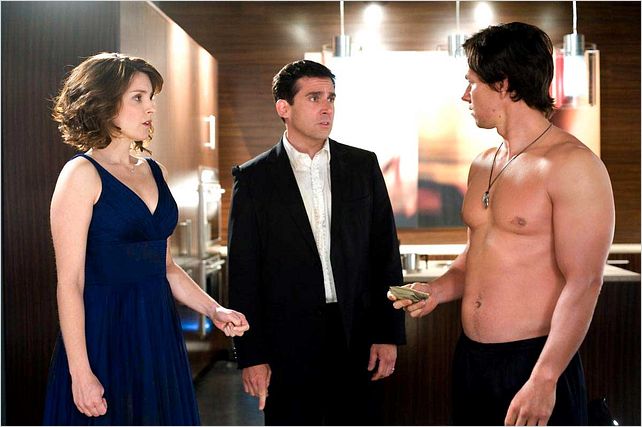 Wendy: You have no idea what it is like to be a teenage girl having your first period under Taliban rule.
Phil Foster: That is true. And neither do you.
I'm strangling in the noose of sameness
Date Night – Shawn Levy – 2010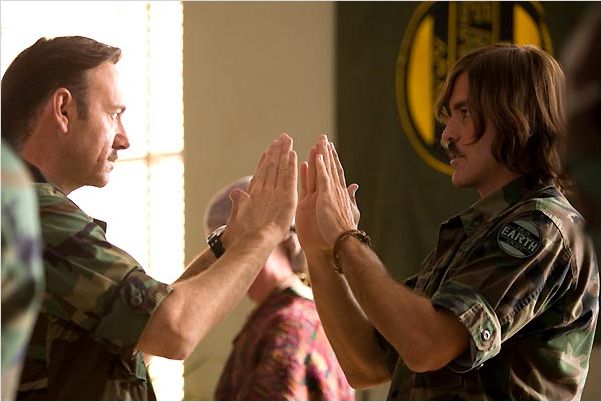 Oh, and by the way, fuck the French!
Did you hear that shit?
Chirac wants to bring French contractors in?
Hey, Phil, what's the most common
French expression?
"I give up."
The Men Who Stare at Goats – Grant Heslov – 2009

Justin Bond: As my dear departed friend Lotus Weinstock used to say: "I used to wanna change the world. Now I just wanna leave the room with a little dignity."
Shortbus – John Cameron Mitchell – 2006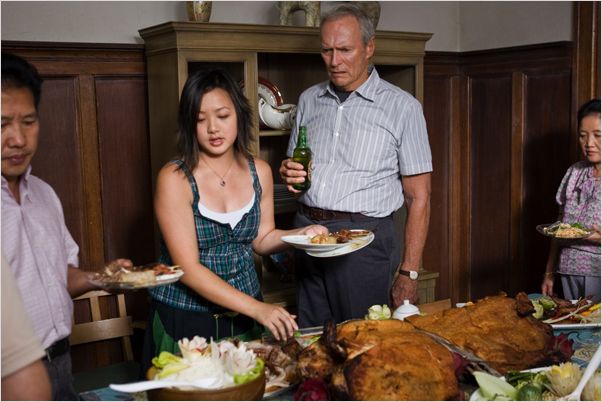 "I've been called a lot of things, but never funny." – Gran Torino – Clint Eastwood – 2008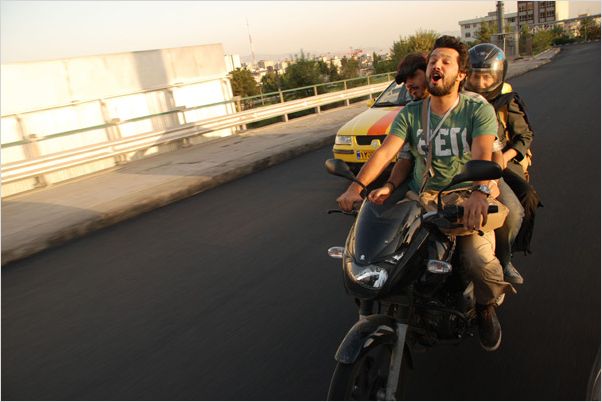 - Vous faites quoi comme musique?
- De l'indie rock.
- Ah, j'adore ça l'indie rock, 50 Cent, Madonna…
Les Chats Persans – Bahman Ghobadi – 2009

"Don't you worry about that, he'll be back all right. You know the Good Lord, he looks after fools and Englishmen."
The Sheriff of Fractured Jaw – Raoul Walsh – 1958

"He's Jewish, he's for Israel.He did vote for Bush & Mc Cain, but only because of Israel. He knows these people are complete idiots otherwise. So, don't worry…"
Life During Wartime – Todd Solondz – 2009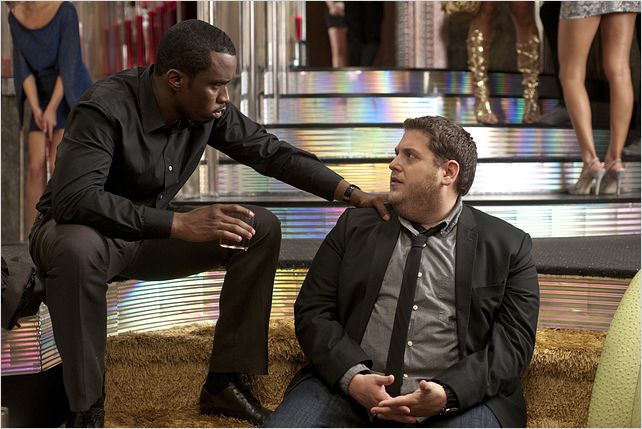 British motherfuckers don't die. You ever heard of a fucking… a British R 'N R star dying? No, none of them die. Mick Jagger, Keith Richards, those Led Zeppelin… Them motherfuckers old as fuck. Fucking Ozzy Osbourne's gonna outlive Miley Cyrus!
"Get Him to The Greek" – Nicholas Stoller – 2010

"He threw it all up. I told you pork tripe was too rich for the baby"
Fellini Roma – Federico Fellini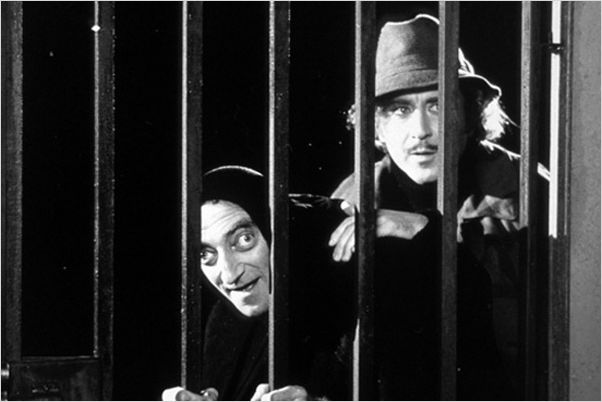 "What the hell are you doing in the bathroom day and night? Why don't you get out of there and give someone else a chance?"
Young Frankenstein – Mel Brooks – 1974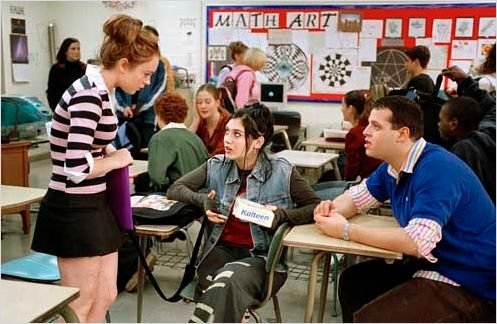 "You smell like a baby prostitute" – Mean Girls – Mark Waters – 2004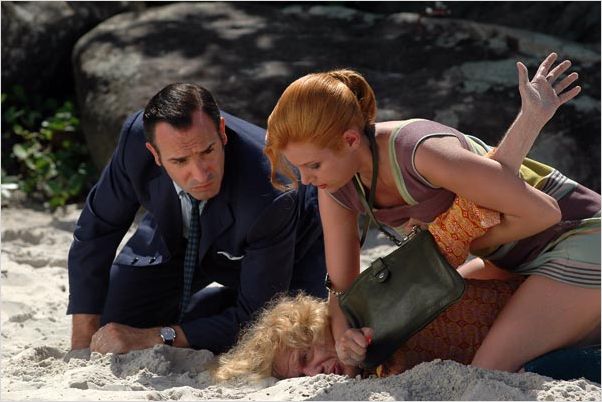 - "Attendez attendez, c'est lesquels les chinois qui étaient alliés au nazis ?"
- "Les Japonais ?"
http://www.youtube.com/watch?v=YVMZdx0FWgw
"Une dictature, c'est quand les gens sont communistes, déjà, qu'ils ont froid, avec des chapeaux gris et des chaussures à fermeture Eclair"
http://www.vodkaster.com/Films/OSS-117-Rio-ne-repond-plus/8243
OSS 117 Rio ne Répond Plus – Michel Hazanavicius – 2009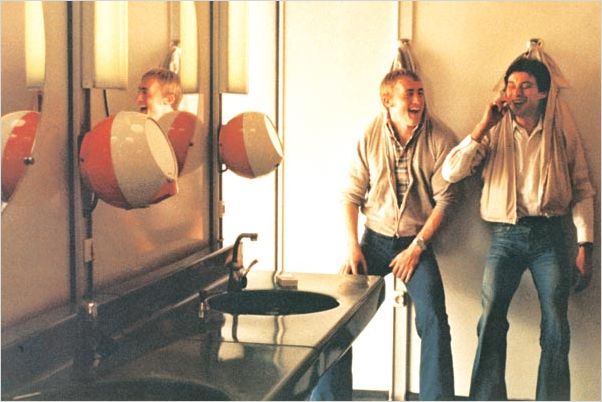 "Tu me dis que tu aimes les fleurs et tu leurs coupe la queue. Quand tu me dis que tu m'aimes, j'ai peur".
Le Plein de Super – Alain Cavalier – 1976

"Te quiero porque eres sucia,
guarra, puta y lisonjera,
la más obscena de Murcia
y a mi disposición entera."
"Dios da hambre a los que no tienen dientes."
Pepi, Luci, Bom y otras Chicas del Montòn – Pedro Almodovar – 1980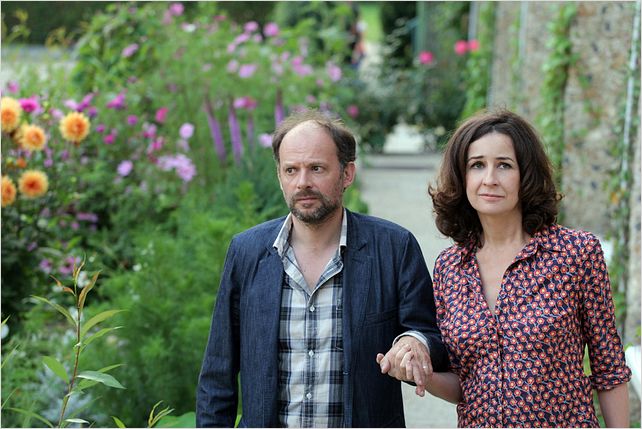 - Ah oui, on peut pas dire "manger" il faut dire "déjeûner".
- J'ai jamais dit ça!
- Mais si! On peut pas dire "bon appétit", c'est vulgaire. Mais vis, bordel! Bouffe, baise, mords! Pète un coup, mais, mais, sors ta bite et nous fais pas chier!
- Bon ben alors très bien, je prends acte.
- Il a pris acte!…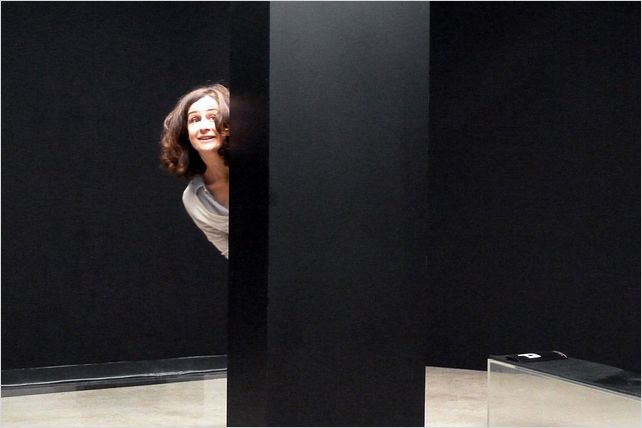 "Yul Brynner est enterré dans le même"
"On ne dit pas Tazieff, on dit Taziouff.
Taziouff? Mais tout le monde dit Tazieff.
Non, Tazziouff."
Adieu Berthe – Bruno Podalydès – 2012
"Il ne faut pas vous en faire. Au carmel, ce sont les trente premières années qui sont difficiles"
Thérèse – Alain Cavalier – 1986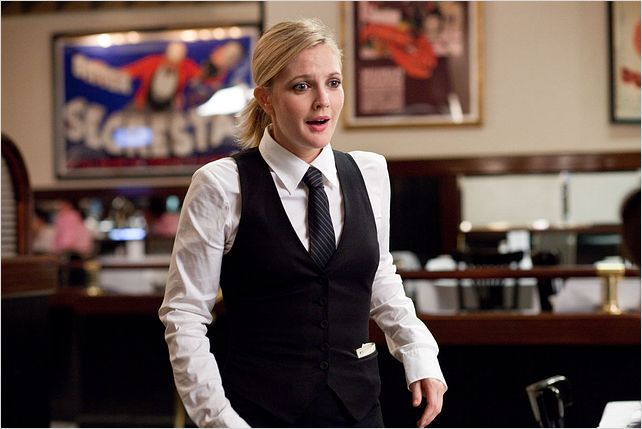 "You cut your own hair and you suck your own dick. You're like a Swiss army knife!"
"Steroids have side effects. They may include: a small dick, worshipping of Michael Bay…"
Going The Distance – Nanette Burstein – 2010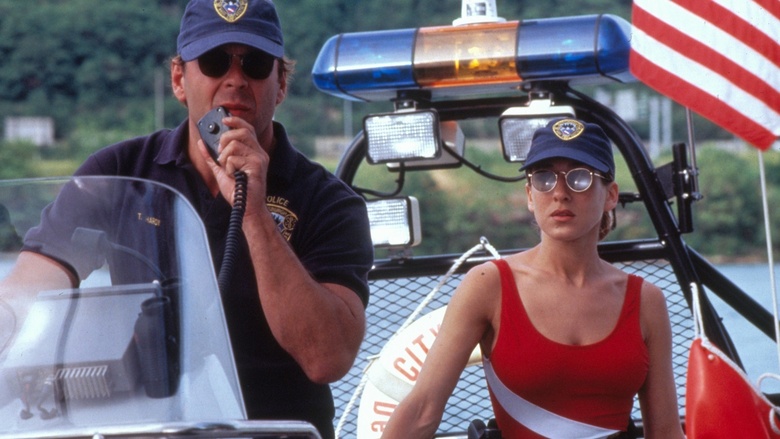 " – There's an old Italian saying: Never scald your tongue on another man's soup.
– Yeah? There's an old Irish saying: don't listen to old Italian sayings."
Striking Distance – Rowdy Herrington – 1993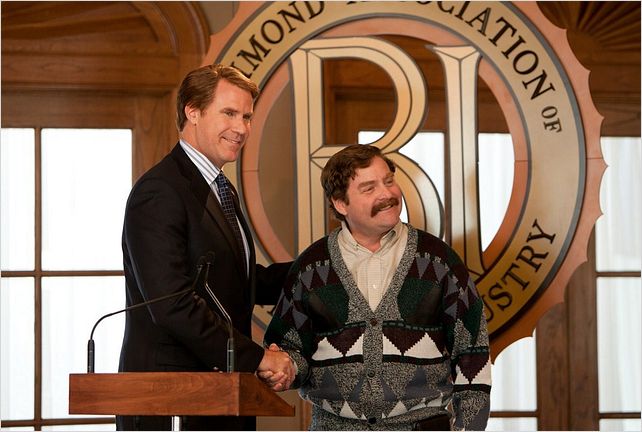 Anybody have anything that they want to share with us? I promise you I'm not going to get angry.
Dylan Huggins: I said the lord's name in vain at school.
Marty Huggins: I said I wasn't going to get angry and I'm not angry.
Clay Huggins: I went to the petting zoo and I let the goat lick my penis.
Dylan Huggins: One time I put a firefly in my butthole.
Marty Huggins: Why?
Dylan Huggins: To make my farts glow
Clay Huggins: I shaved the dog and glued the hair to my nutsack so I looked like a grown man.
Dylan Huggins: The old biker man at the end of the street let me touch his old lady's titty
The Campaign – Jay Roach -2012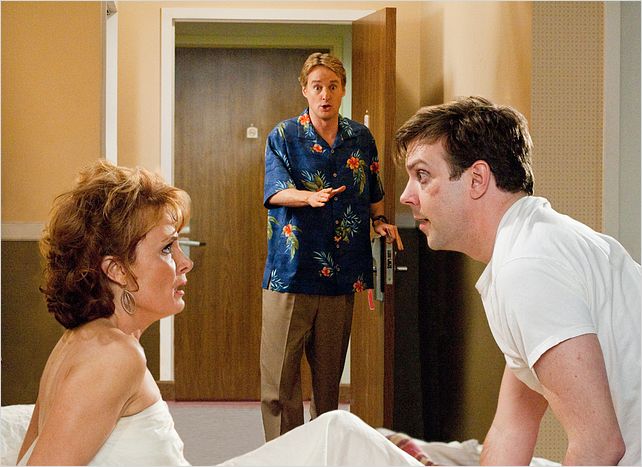 "Last night I fake-chowed a DJ's mom."
Hall Pass – Bobby Farrelly & Peter Farrelly – 2011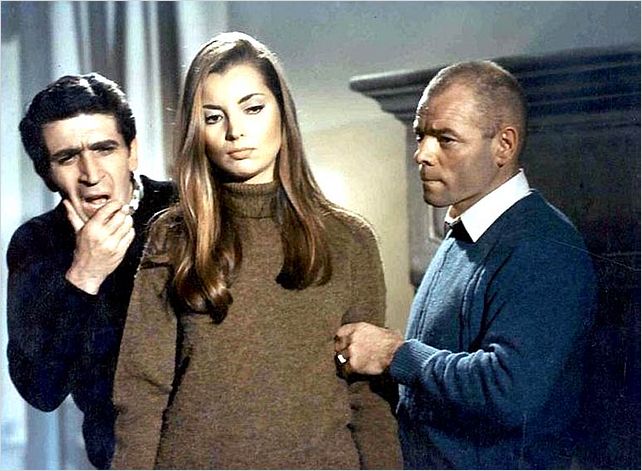 "Il y a deux types qui nous suivent, ils s'appellent Robègue et Riais"
Les Biches – Claude Chabrol – 1968

"Because if I catch you getting even close to her, it's over for you, do you hear me?
– Ov… over!
– Over. O.V.U.R!"
"What was the name of the movie that you was in where you flipped the coin?
– "Scarface"… Satisfied?
– No, 'cause anyone would know the name of that movie! Show it to me by proving that you can flip the coin.
– This is getting ridiculous!
– Chicken!
– I'm not chicken!
– George Raft, eh, so good you ain't with the coin, Mr Raft, uh?"
The Ladies Man – Jerry Lewis – 1961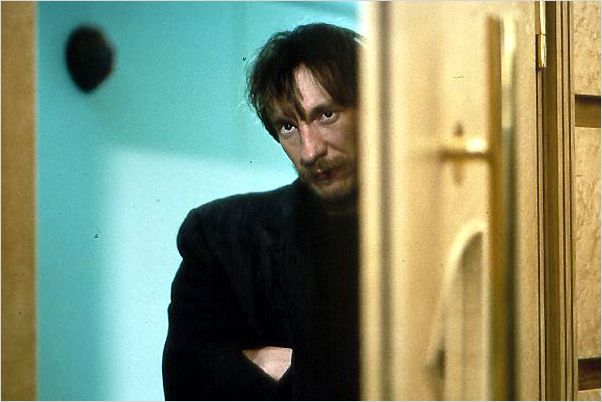 Johnny: You from Scotland?
Archie: EH?
Johnny: Are you Scots?
Archie: Aye.
Johnny: What's it like up there?
Archie: Fuckin' shite.
Johnny: D'you dream in Scotch?
Archie: Eh?
Johnny: Like dream about sporran-clad, caber-tossing haggis galloping over porridge-covered glens?
Archie: FUCKIN' shite!
Johnny: And what is it what goes on in this postmodern gas chamber?
Brian: Nothing. It's empty.
Johnny: So what is it you guard, then?
Brian: Space.
Johnny: You're guarding space? That's stupid, isn't it? Because someone could break in there and steal all the fuckin' space and you wouldn't know it's gone, would you?
Brian: Good point.
Naked – Mike Leigh – 1991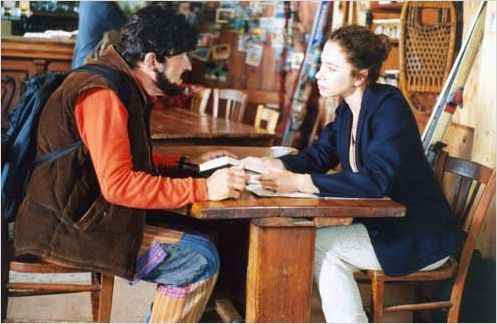 " – Radio: J'apprends à l'instant la mort de Jean-Luc Godard, le pionnier de la Nouvelle Vague qui vient de s'éteindre à l'âge de 76 ans.
– Faut pas vous mettre dans des états pareils.
– Vous pouvez pas comprendre. Je lui dois tout.
– Vous travaillez dans le cinéma?
– Non, non, pas du tout. Il m'a appris à jouer au tennis"
Le Prestige de la Mort – Luc Moullet – 2007

"A woman can smell a mink through 6 inches of lead"
Double Dynamite – Irving Cummings – 1951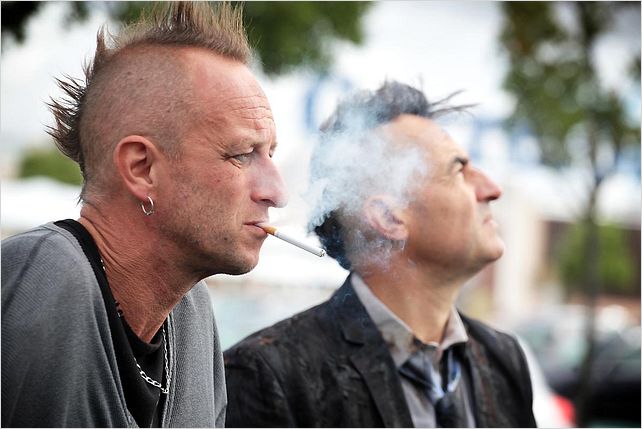 "De vous à moi, il ne faut jamais ouvrir de compte joint. L'amour doit garder une part de mystère"
" – Ils sont où les gens, hein?
– Chais pas.
– Ils sont plus dans les usines, ils sont plus dans les champs, ils sont plus dans les églises, alors, ils sont où?
– Ils sont chez eux. Ils sont tout seuls et ils sont chez eux"
Le grand Soir (The Big Night) – Benoît Delépine, Gustave Kervern – 2012
"On dirait le Négus à l'enterrement du Général De Gaulle"
La Gueule Ouverte – Maurice Pialat – 1974
"- Qui a écrit ça?
- Maupassant.
- Maupassant est un con."
Augustine – Alice Winocour – 2012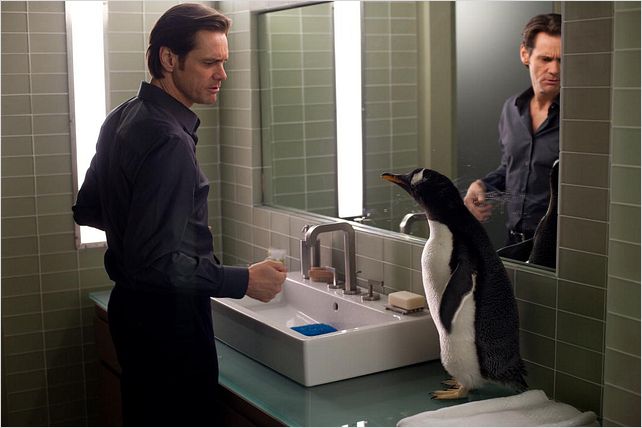 "Désolée, mais je ne prends pas de drogues, Mr Popper."
Mr. Popper's Penguins – Mark Waters – 2011

"Kill all hippies!"
Out of the Blue – Dennis Hopper – 1980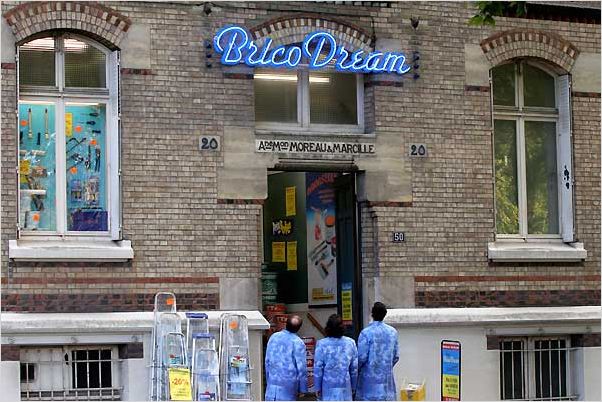 "Elle est gentille mais elle n'a pas inventé le post-it."
Bancs Publics – Bruno Podalydès – 2009

"Si vous n'aimez pas la mer, si vous n'aimez pas la montagne, si vous n'aimez pas la ville… Allez vous faire foutre !".

" – Quelle est votre plus grande ambition dans la vie?
– Devenir immortel… et puis mourir"
A Bout de Souffle – Jean-Luc Godard – 1960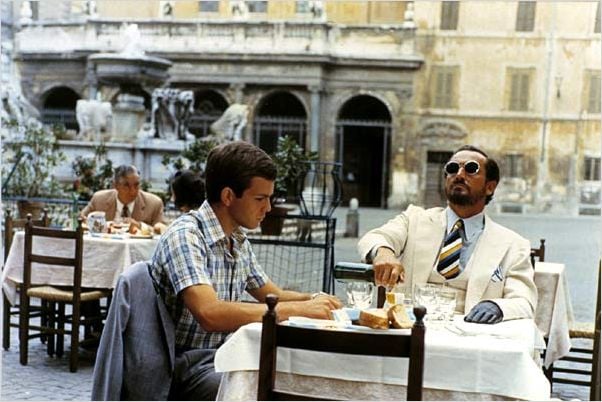 "Ton prédécesseur sentait l'écurie et la soupe de poireaux réchauffée."
Parfum de Femme – Dino Risi – 1975

" – Angela, tu es infâme.
– Non, je suis une femme"
Une Femme est une Femme – Jean-Luc Godard – 1961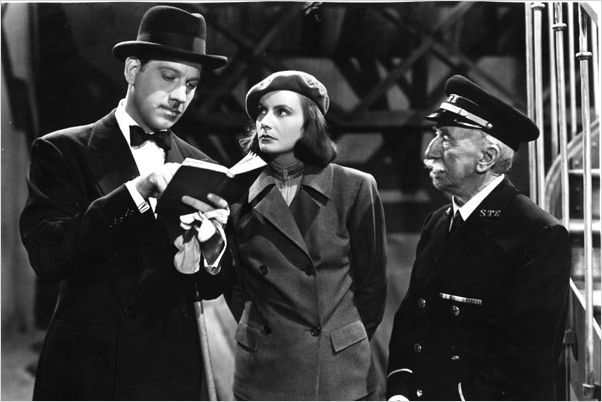 Ninotchka: Why do you want to carry my bags?
Porter: That is my business.
Ninotchka: That's no business. That's social injustice.
Porter: That depends on the tip.
Ninotchka – Ernst Lubitsch – 1939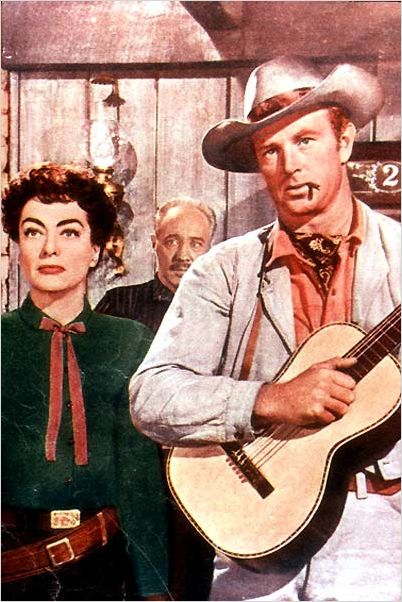 Johnny: How many men have you forgotten?
Vienna: As many women as you've remembered.
Johnny: Don't go away.
Vienna: I haven't moved.
Johnny: Tell me something nice.
Vienna: Sure, what do you want to hear?
Johnny: Lie to me. Tell me all these years you've waited. Tell me.
Vienna: [without feeling] All those years I've waited.
Johnny: Tell me you'd a-died if I hadn't come back.
Vienna: [without feeling] I woulda died if you hadn't come back.
Johnny: Tell me you still love me like I love you.
Vienna: [without feeling] I still love you like you love me.
Johnny: [bitterly] Thanks. Thanks a lot.
Johnny Guitar – Nicholas Ray – 1954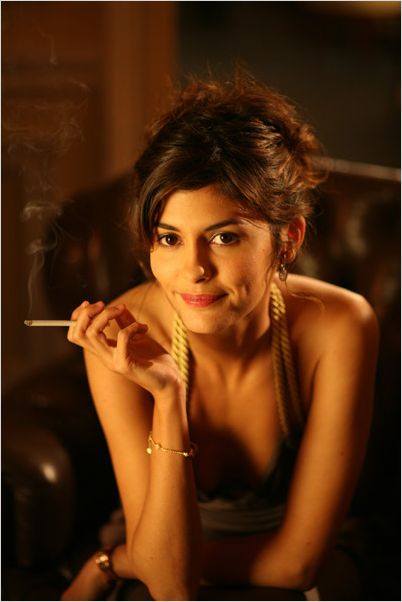 "On peut résister à la beauté, mais pas au charme"
Hors de Prix – Pierre Salvadori – 2006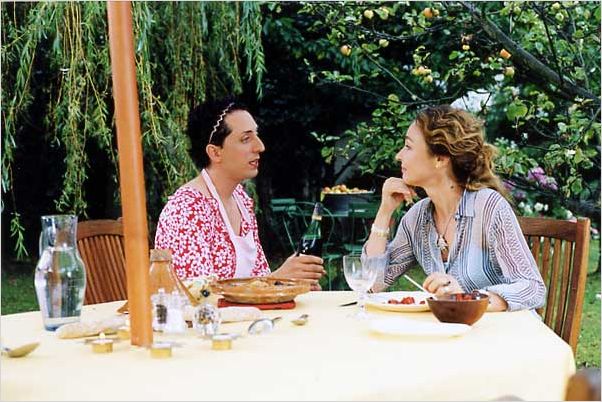 "- Vous voulez un shampoing pour quel type de cheveux ?
- Pour les cheveux sales !"
"Va dans le métro, Satanas !"
Choucou – Merzak Allouache – 2003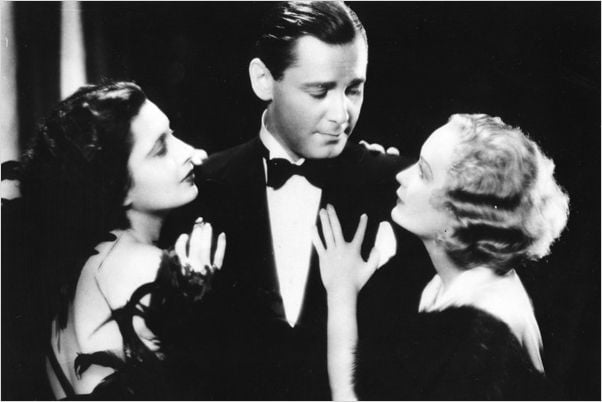 "Remember: it doesn't matter what you say, it doesn't matter how you look, it's how you smell!"
" – You see, mother is dead.
– Yes, that's the trouble with mothers. First you get to like them, and then they die."
Trouble in Paradise – Ernst Lubitsch – 1932

" – Elle te branche, Martine?
– Martine du boulot?
– Non, Martin Scorsese!"
" – Are you interested in Martine?
– Martine from work ?
– No, Martin Scorsese!"
La Science des Rêves (The Science of Sleep) – Michel Gondry – 2006

"C'est l'angoisse du temps qui passe qui nous fait tant parler du temps qu'il fait." (We pass the time of day to forget how time passes. )
Le fabuleux destin d'Amélie Poulain (Amélie) – Jean-Pierre Jeunet – 2001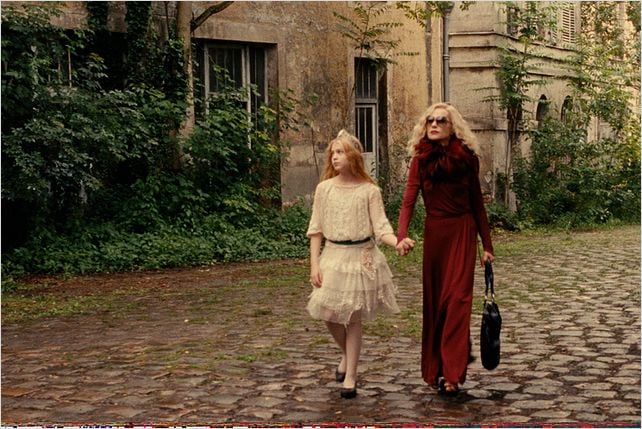 " – Viens, on part en voyage.
– Je reste ici.
– Alors tu ne verras pas Sid Vicious et tu ne feras pas de shopping."
My Little Princess – Eva Ionesco – 2011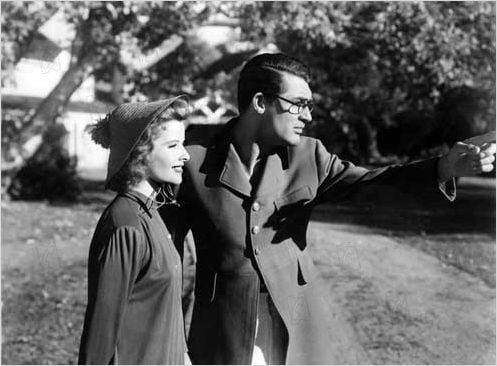 When a man is wrestling a leopard in the middle of a pond, he's in no position to run.
Bringing Up Baby – Howard Hawks – 1938

"I'm kind of psychic. I have a fifth sense"
- Nice wig Janis, what is it made of?
– Your mom's chest hair!
Mean Girls – Mark Waters – 2005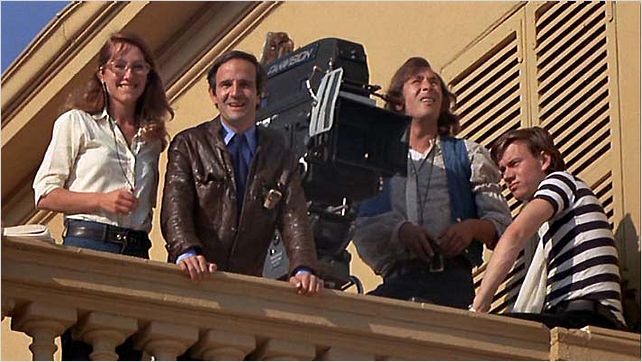 "Les films avancent comme des trains. Comme des trains dans la nuit." (Movies go along like trains. Like trains in the night.)
La Nuit Américaine (Day for Night) – François Truffaut – 1973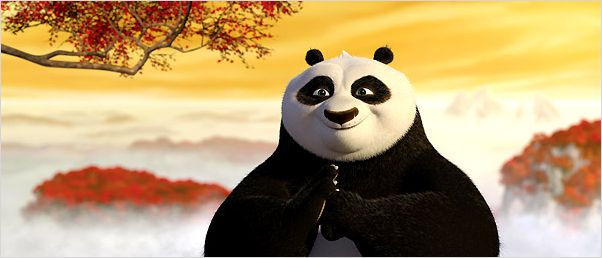 "Yesterday is history. Tomorrow is a mystery but today is a gift. That's why it is called the present"
Kung-Fu Panda – Mark Osborne, John Stevenson – 2008

"Une fille ne reste honnête qu'avec une jambe cassée, et chez elle."
" – Où va cette ravissante personne?
– Elle va chercher un fiancé.
– Eh bien, il est tout trouvé ma jolie.
– Trop vieux.
– Pas si vieux que ça, le diable est loin d'être mort."
"It's good to have dreams, even if they're frightening… The dead don't dream."
Tristana – Luis Bunuel 1970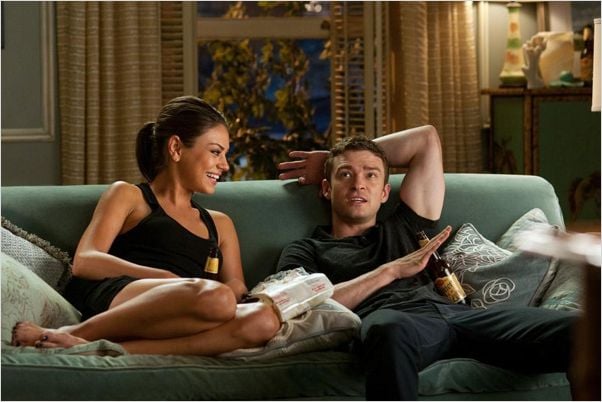 " – Why don't they make a movie about what happens after the big kiss?
– They do, it's called porn"
Friends with Benefits – Will Gluck – 2011

"Avez vous reçu ma lettre anonyme, Sire?"
La Folie des Grandeurs (Delusions of Grandeur) – Gérard Oury – 1971

"I wish I had been born lucky instead of beautiful and hungry"
Stage Door – Gregory La Cava – 1937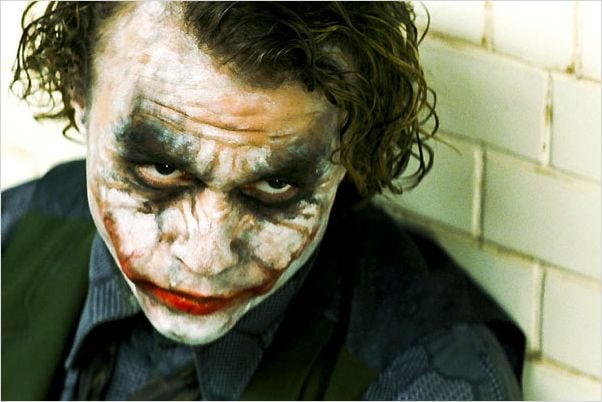 "If you're good at something, never do it for free"
The Dark Knight – Christopher Nolan – 2008

"Ils se marieront. C'est de leur âge de commencer. Nous on a déjà chié la moitié de notre merde."
"Ils parlent trop pour être heureux"
La Pointe Courte – Agnès Varda – 1954

"I see dead people"
The Sixth Sense – M. Night Shyamalan – 1999

– Hey! Are you gonna pay for that?
– Talk to the hand.
( – Eh! Vous allez me payer tout ça?
– Parle à ma main.)
- Terminator: Katherine Brewster? Have you sustained injury? - Kate Brewster: Drop dead, you asshole! - Terminator: I am unable to comply.
( – Va te faire foutre sale con!
– Impossible d'obtempérer.)
Terminator 3 Rise of the Machines – Jonathan Mostow – 2003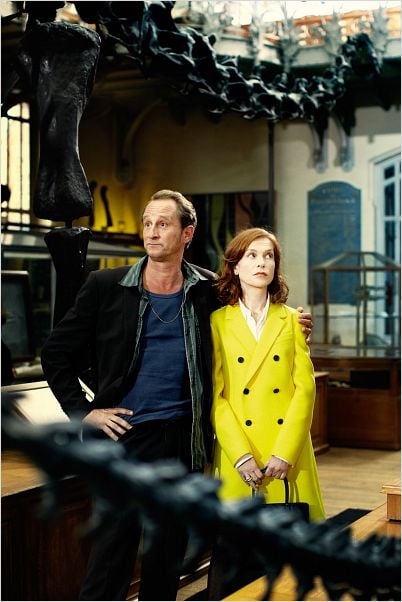 – Je n'ai pas la télé parce que je préfère au maximum ne pas être exposée aux ondes. Vous savez que c'est très négatif?
– Aujourd'hui la technologie, c'est plutôt des fibres optiques!
"Kom je groote Wagen wassen!"
Mon Pire Cauchemar – Anne Fontaine -2011 (My Worst Nightmare)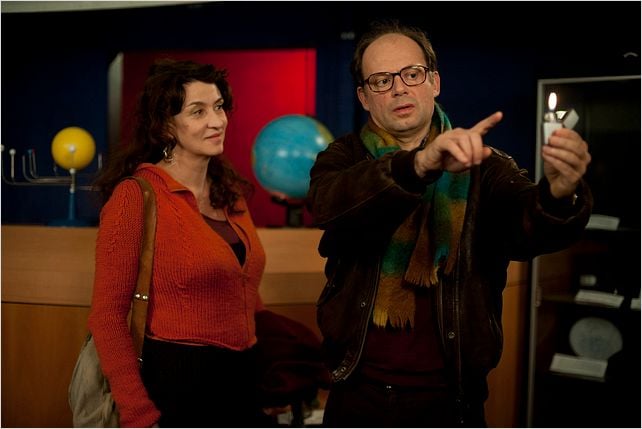 "Alphonse, oui, un prénom qui va vite"
Camille Redouble – Noémie Lvovsky – 2012 (Camille Rewinds)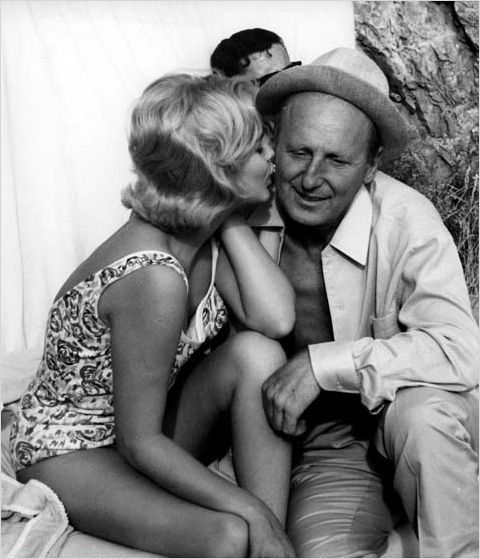 - Je m'appelle Ursula Lambderschausenberger.
- Oh oh ! C'est pas facile à retenir ça ! Vous m'épelez ?
- Mais vous aussi vous me plait beaucoup monsieur !
- Mais qu'est-ce que je vais devenir, moi maintenant ?
- Un piéton, monsieur…
- Klaxon avec deux "k" comme Youkounkoun!
Le Corniaud (The Sucker) – Gérard Oury – 1965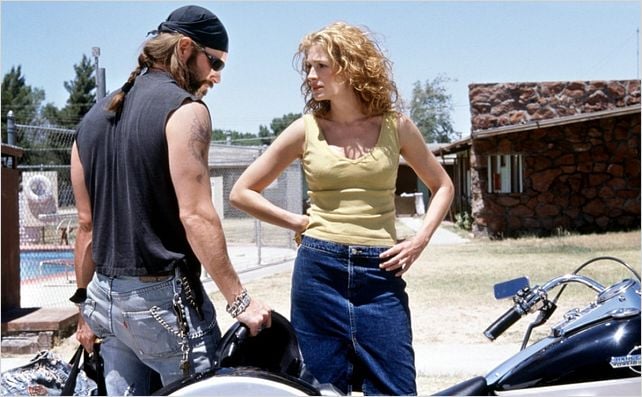 "As long as I'll have one ass instead of two, I'll wear what I like."
Erin Brockovich – Steven Soderbergh – 2000

- Tu es ma soeur, tu es ma fille, tu es ma mère.
- J'aurais bien aimé aussi être ta femme.
( – You're my sister, you're my daughter, you're my mother.
– I would have liked to be your wife. )
Domicile Conjugal (Bed and Board)- François Truffaut – 1970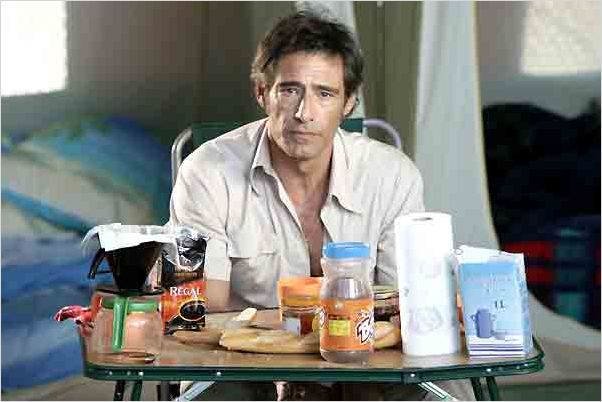 "Chassez le naturiste, il revient au bungalow."
Camping – Fabien Onteniente – 2006

"J'ai déjà vu des cons, mais vous êtes une synthèse."
"Elle boit pas, elle fume pas, elle drague pas, mais… elle cause !" – Michel Audiard – 1970

– Mmh, ça sent bon chez vous!
– C'est lundi, c'est ravioli!
"La Vie est un Long Fleuve Tranquille" (Life is a long quiet River) – Etienne Chatiliez – 1988
"13 Going on 30" – Gary Winick – 2004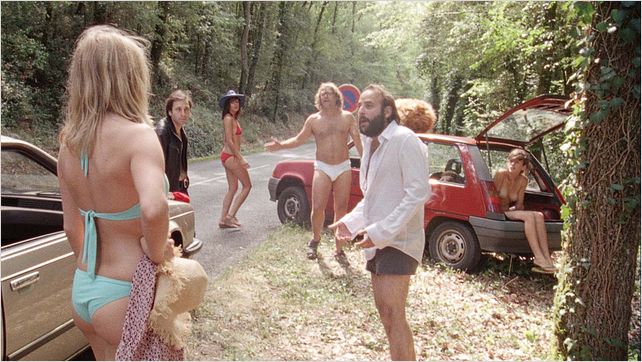 "Il n'y a plus d'argent en France, il n'y a plus que du fric!"
"Ah c'est ça les vacances: les femmes, l'alcool, la voiture, merci le Front Populaire!"
"Paniquez pas, c'est notre gamin, il est déguisé en cloporte."
"La Fille du 14 juillet" (The Rendez-vous of Deja Vu) – Antonin Peretjatko – 2013
It's mostly there now, I'm afraid:
http://www.tumblr.com/blog/alterochris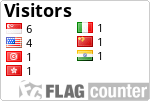 01

Billy Wilder

02

Claude Chabrol

03

John Waters

04

Mel Brooks

05

Brian De Palma

06

Luis Buñuel

07

Stanley Kubrick

08

David Lynch

09

Joel Coen

10

Paul Thomas Anderson

11

Preston Sturges

12

Alex Cox

13

Mel Brooks

14

John Carpenter

15

Pier Paolo Pasolini

16

Glenn Ficarra

17

Brian De Palma

18

Vittorio De Sica

19

Riad Sattouf

20

Billy Wilder

21

Raoul Walsh

22

Harold Ramis

23

George Cukor

24

Noah Baumbach

25

Ernst Lubitsch

26

Peter Greenaway

27

Charles Crichton

28

Carol Reed

29

Lars von Trier

30

Vittorio De Sica

31

Billy Wilder

32

Jerry Schatzberg

33

Gregg Araki

34

Rawson Marshall Thurber

35

David Lynch

36

Don Siegel

37

Ettore Scola

38

Woody Allen

39

David Lynch

40

Quentin Tarantino

41

Sergio Leone

42

Joël Séria

43

Quentin Tarantino

44

Sergio Leone

45

Adam McKay

46

Anne Fontaine

47

Christophe Honoré

48

Woody Allen

49

Woody Allen

50

Howard Hawks

51

Luis Buñuel

52

Michael Powell

53

Greg Mottola

54

Judd Apatow

55

Scott Sanders

56

Ruben Fleischer

57

Ben Stiller

58

Quentin Dupieux

59

Joel Coen

60

Blake Edwards

61

Edgar Wright

62

David Gordon Green

63

Ben Stiller

64

Todd Phillips

65

Gus Van Sant

66

Preston Sturges

67

Terry Zwigoff

68

Ernst Lubitsch

69

Charles Laughton

70

Georges Lautner

71

Michel Hazanavicius

72

Gregory La Cava

73

Xavier Dolan

74

Rob Reiner

75

Francis Ford Coppola

76

Olivier Van Hoofstadt

77

Samuel Fuller

78

David O. Russell

79

Christophe Honoré

80

Gérard Oury

81

Noah Baumbach

82

Anne Fontaine

83

Michel Audiard

84

Otto Preminger

85

Jean Negulesco

86

Richard Linklater

87

Benoît Mariage

88

John Ford

89

Pierre Salvadori

90

Anthony Russo

91

Edgar Wright

92

Clint Eastwood

93

Stanley Kubrick

94

Bertrand Blier

95

Bouli Lanners

96

Orson Welles

97

Roman Polanski

98

Jean-Luc Godard

99

Marc Allégret

100

Ang Lee

101

Judd Apatow

102

Billy Wilder

103

Wes Craven

104

Carl Theodor Dreyer

105

John Ford

106

Raoul Walsh

107

François Truffaut

108

Shawn Levy

109

Grant Heslov

110

John Cameron Mitchell

111

Clint Eastwood

112

Bahman Ghobadi

113

Raoul Walsh

114

Todd Solondz

115

Nicholas Stoller

116

Federico Fellini

117

Mel Brooks

118

Mark Waters

119

Michel Hazanavicius

120

Tim Burton

121

Alain Cavalier

122

Abel Ferrara

123

Pedro Almodóvar

124

Joe Dante

125

Bruno Podalydès

126

Todd Phillips

127

Alain Cavalier

128

John Huston

129

Nanette Burstein

130

Rowdy Herrington

131

Jay Roach

132

Bobby Farrelly

133

Claude Chabrol

134

Nanni Moretti

135

Emmanuel Mouret

136

Jerry Lewis

137

Mike Leigh

138

Luc Moullet

139

Anna Boden

140

Irving Cummings

141

Benoît Delépine

142

Maurice Pialat

143

Alice Winocour

144

Mark Waters

145

Dennis Hopper

146

Bruno Podalydès

147

Jean-Luc Godard

148

Dino Risi

149

Jean-Luc Godard

150

Ernst Lubitsch

151

Nicholas Ray

152

Pierre Salvadori

153

Merzak Allouache

154

Tim Burton

155

Ernst Lubitsch

156

Michel Gondry

157

Jean-Pierre Jeunet

158

Eva Ionesco

159

Howard Hawks

160

François Truffaut

161

Mark Osborne

162

Luis Buñuel

163

Will Gluck

164

Gérard Oury

165

Gregory La Cava

166

Christopher Nolan

167

Agnès Varda

168

M. Night Shyamalan

169

Jonathan Mostow

170

Anne Fontaine

171

Noémie Lvovsky

172

Gérard Oury

173

Steven Soderbergh

174

Fabien Onteniente

175

Étienne Chatiliez

176

Gary Winick

177

David Cronenberg

178

Antonin Peretjatko