Contemplative Cinema Starter Pack
Ooooh, a list. Totally subjective choices, of course, and some of them I haven't seen, I just know they're contemplative by reputation. The List is still a work in progress, I'll add more when they come to mind, and of course, suggestions would be welcome.
I'm just going to steal the description from the Unspoken Cinema blog
"the kind that rejects conventional narration to develop almost essentially through minimalistic visual language and atmosphere alone, without the help of music, dialogue, melodrama, action-montage, and the star system."
Harry Tuttle also added: "…it could be confusing to mix in certain films that feature a general "minimalistic" narrative, but still use dialogue as an important narrative drive. My Dinner With André doesn't exist without its dialogue. Most of the film content is articulated through this conversation. But I agree its mise en scène is minimalist in its own way.
Same problem with the major voiceover/dialogue in The Inner Scar, The Sacrifice, L'Eclisse, Broken Flowers, Two-Lane Blacktop, 24 City, Chronicle of a Chinese Woman… and a couple others are arguable.
If the film provides narrative signposts, clues, walkthrough with words, it doesn't let the spectator figure all out by contemplating at the images alone. Minimal dialogue doesn't distract as far as it doesn't spell out character's motives, personality, intentions to cue a following scene. Especially mundane conversations that have nothing to do with the film's principal narrative; it just gives a natural slice of life for these characters without constructing an artificial narrative drive."*
*I included the films Harry mentioned in the list anyway since they can be good starting points before delving into the stricter models of contemplative cinema.
I've basically picked films that provide a nice antidote to today's overstimulating, overloading films. Most of the films of this list just put me in a relaxed state, sometimes, all I just want to see are un-narrated moving images.
For further reading, check this out.
Rounding up the usual suspects:

Peter Hutton

Bela Tarr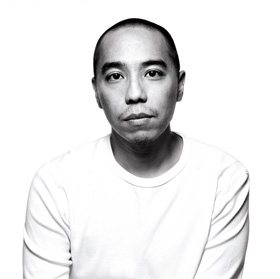 Apichatpong Weerasethakul

Chantal Akerman

Lav Diaz

Tsai Ming-liang

Alexandr Sokurov

Sharunas Bartas

Wang Bing

Lisandro Alonso

Pedro Costa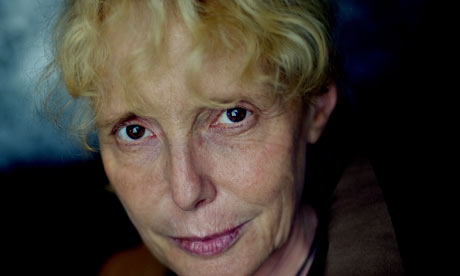 Claire Denis

James Benning
Well, what would this list be without clips?
lost in a moment from dennis wheatley on Vimeo.
Let Each One Go Where He May (EXCERPT) from Ben Russell on Vimeo.
A big thanks to RET for adding more contemplative films to the Auteurs database.
<',))(
01

Peter Hutton

02

James Benning

03

Béla Tarr

04

Béla Tarr

05

Béla Tarr

06

Jim Jarmusch

07

Apichatpong Weerasethakul

08

Chantal Akerman

09

Chantal Akerman

10

Hou Hsiao-hsien

11

Monte Hellman

12

Lisandro Alonso

13

Chantal Akerman

14

Tsai Ming-liang

15

Apichatpong Weerasethakul

16

Ermanno Olmi

17

Steven Soderbergh

18

Nikolaus Geyrhalter

19

Gus Van Sant

20

Juan Pablo Rebella

21

Tsai Ming-liang

22

Albert Serra

23

Albert Serra

24

Claire Denis

25

Claire Denis

26

Sharunas Bartas

27

Hirokazu Kore-eda

28

Naomi Kawase

29

Hou Hsiao-hsien

30

Hou Hsiao-hsien

31

Wang Bing

32

Hou Hsiao-hsien

33

Philippe Garrel

34

Wim Wenders

35

Larisa Shepitko

36

José Luis Guerín

37

Pedro Costa

38

Lisandro Alonso

39

Pedro Costa

40

Pedro Costa

41

Bernard Queysanne

42

Apichatpong Weerasethakul

43

Juan Pablo Rebella

44

Rafi Pitts

45

Louis Malle

46

Philippe Garrel

47

Gus Van Sant

48

Gus Van Sant

49

Michael Snow

50

Auguste Lumière

51

Ben Russell

52

Aleksandr Sokurov

53

Aleksandr Sokurov

54

Kim Ki-duk

55

Pedro Costa

56

Shinji Aoyama

57

Gustave de Kervern

58

Andrei Tarkovsky

59

Andrei Tarkovsky

60

Andrei Tarkovsky

61

Andrei Tarkovsky

62

Andrei Tarkovsky

63

Andrei Tarkovsky

64

Michelangelo Antonioni

65

Kim Ki-duk

66

Werner Herzog

67

Tian Zhuangzhuang

68

Jim Jarmusch

69

Wim Wenders

70

Wim Wenders

71

Cao Guimarães

72

Rob Tregenza

73

Wang Bing

74

Tsai Ming-liang

75

Hong Sang-soo

76

Rob Tregenza

77

Lisandro Alonso

78

Lisandro Alonso

79

Lav Diaz

80

Lav Diaz

81

Lav Diaz

82

Lav Diaz

83

Lav Diaz

84

Marco Ferreri

85

Aki Kaurismäki

86

Wang Bing

87

Boris Khlebnikov

88

Sharunas Bartas

89

Sharunas Bartas

90

Benedek Fliegauf

91

Tsai Ming-liang

92

Tsai Ming-liang

93

Tsai Ming-liang

94

Víctor Erice

95

Víctor Erice

96

Víctor Erice

97

Theodoros Angelopoulos

98

James Benning

99

James Benning

100

Roy Andersson

101

Theodoros Angelopoulos

102

Theodoros Angelopoulos

103

Abbas Kiarostami

104

Miklós Jancsó

105

Jacques Tati

106

Wim Wenders

107

David Lynch

108

Jia Zhangke

109

Valeska Grisebach

110

Apichatpong Weerasethakul

111

Elia Suleiman

112

James Benning

113

Yasujirô Ozu

114

James Benning

115

James Benning

116

Pedro Costa

117

Paz Encina

118

James Benning

119

James Benning

120

James Benning

121

Pedro Costa

122

Jun Ichikawa

123

Alan Schneider

124

Yasujirô Ozu

125

Yasujirô Ozu

126

Philippe Garrel

127

Bálint Kenyeres

128

Yang Heng

129

Park Ki-Yong

130

Alan Clarke

131

James Benning

132

Apichatpong Weerasethakul

133

Philippe Grandrieux

134

Lucrecia Martel

135

Pedro Costa

136

Sharunas Bartas

137

Sharunas Bartas

138

Sharunas Bartas

139

Pedro Costa

140

Lisandro Alonso

141

James Benning

142

Liu Jiayin

143

Jin Guang-hao

144

Chantal Akerman

145

Pedro González-Rubio

146

Richard Linklater

147

Gideon Koppel

148

Béla Tarr

149

Tan Chui Mui

150

Tsai Ming-liang

151

Béla Tarr

152

Raya Martin

153

James Benning

154

Sharon Lockhart

155

Aleksandr Sokurov

156

Ben Russell

157

Sanjeewa Pushpakumara

158

Valérie Jouve

159

Sharunas Bartas

160

Sergei Loznitsa

161

Raymond Depardon

162

Sherad Anthony Sanchez

163

Cao Guimarães

164

Yasujirô Ozu

165

José Luis Guerín

166

Peter Hutton

167

Sharunas Bartas

168

Joanna Hogg

169

Maya Deren

170

Robert Bresson

171

Sharon Lockhart

172

Liu Jiayin

173

Trinh T. Minh-ha

174

Sharon Lockhart

175

Lisandro Alonso

176

Benedek Fliegauf

177

Nikolaus Geyrhalter

178

Lav Diaz

179

Lav Diaz

180

Michael Pilz

181

Ben Russell

182

Louis Lumière

183

Ben Russell

184

James Benning

185

Gus Van Sant

186

Ben Rivers

187

Sharon Lockhart

188

Christian Marclay

189

Matthew Barney

190

Jim Jennings

191

James Benning

192

Verena Paravel

193

Matthew E Carter

194

Jem Cohen

195

Hirokazu Kore-eda

196

Peter Hutton

197

Jem Cohen

198

James Benning

199

Joanna Hogg

200

Stephanie Spray

201

Leighton Pierce

202

Emily Richardson

203

Pat Collins

204

Fred Kelemen

205

Fred Kelemen

206

Fred Kelemen

207

Fred Kelemen