NEWS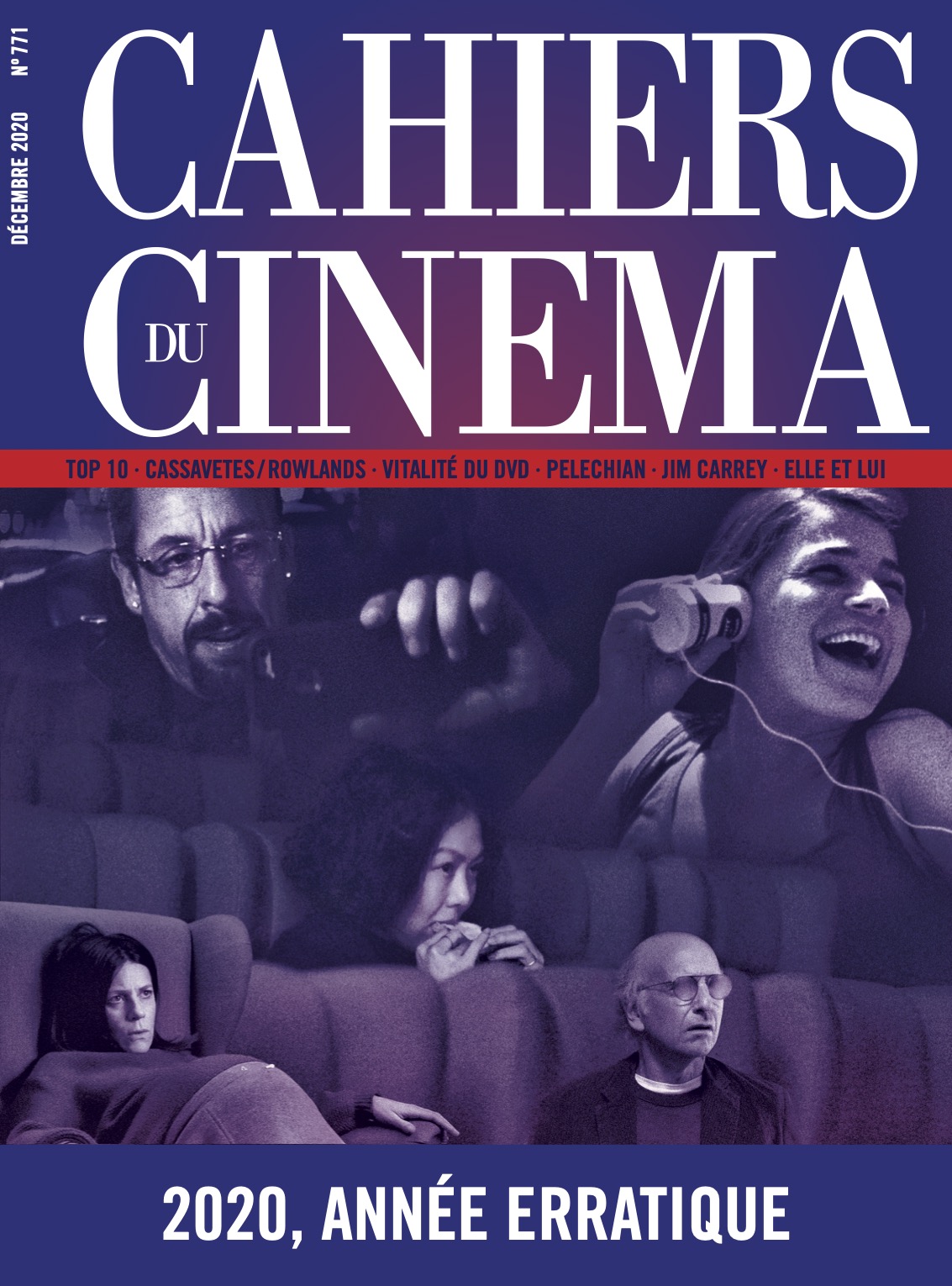 The cover for the new issue of Cahiers du Cinema is a patchwork tribute to the erratic year of 2020. Frederick Wiseman's City Hall also tops the Cahiers list of this year's top ten films.
Actress and screenwriter Daria Nicolodi, best known for co-writing Dario Argento's Suspiria and appearing in a number of Argento's Giallo classics like Deep Red and Inferno, has died.
RECOMMENDED VIEWING
Anthology Film Archives is celebrating its 50th anniversary with a showcase of video tributes from a wide range of artists, filmmakers, and scholars, including Bette Gordon, Abel Ferrara, Nathaniel Dorsky, and Michael Snow. They've also made available a free recreation of their inaugural program from November 30, 1970, featuring films by Georges Méliès, Joseph Cornell, Jerome Hill and Harry Smith.
The curators of the Museum of Modern Art and the Berlinale have teamed up to present a special series celebrating the Forum's 50th birthday. The series will stream from December 14 to 20, and will include films by Med Hondo, Chris Marker, and Sarah Maldoror.
RECOMMENDED READING
In a new profile for the New York Times, Francis Ford Coppola explains how exactly he got "pulled back in" to make The Godfather Coda, and the risk that this new edit faces against the original chapter's "checkered reputation" among fans.
New York Times critics A.O. Scott and Manohla Dargis have compiled a list of the 25 greatest actors and actresses of the 21st century (so far), deemed a "golden age of acting." The eclectic roster features Denzel Washington, Song Kang-ho, Zhao Tao, Keanu Reeves, Isabelle Huppert, and Mahershala Ali.
As Steve McQueen's BBC anthology film Small Axe reignites a debate regarding cinema and television (or, rather, cinema-as-television), we're revisiting Reverse Shot's symposium "Home Theater," a collection of essays that juxtaposes a single episode of television with a corresponding film.
Mayukh Sen's tribute to the late actor Soumitra Chatterjee for Criterion delves into Chatterjee's legacy in Bengali-language arthouse cinema, including Satyajit Ray's Charulata and The Home and the World.
Ahead of Wong Kar-wai's retrospective at the Film Society of Lincoln Center, Lidija Haas of The New Republic uncovers the "upheavals of Hong Kong's history" lying just beneath the surface of his films.
RECENTLY ON THE NOTEBOOK
The first in a developing series, Amos Levin's new video essay explores how paintings directly influence color schemes in the films of Éric Rohmer.
In an interview with Demi Kampakis, Garrett Bradley discusses her film Time and its use of music, navigating the universality of her subject, and visualizing absence.
For his Forgotten by Fox series, David Cairns reappraises The Secret Life of an American Wife, in which a neglected housewife masquerades as a hooker to seduce the world's most desirable man.
The latest Poster of the Week features Yorgos Lanthimos' poster designer Vasilis Marmatakis, who selects his favorite posters of all time. Lanthimos' Nimic, for which Marmatakis designed the poster, is exclusively showing on MUBI in the Luminaries series.
EXTRAS
As if this year wasn't uncanny enough, a mysterious "monolith" suddenly appeared, then disappeared, in Utah. A second one has also turned up in Romania.