NEWS
We are proud to debut the first episode of the MUBI Podcast: Encuentros in co-production with La Corriente del Golfo Podcast. This episode inaugurates a new space for dialogues between some of the most interesting voices in Latin American cinema. Despite knowing each other previously through social channels, this is the first time that Gael García Bernal and Colombian writer Carolina Sanín meet to think together about the relationship between film, acting and life itself. Their enthusiastic conversation covers theories and endearing filmmaking anecdotes about cinema's importance in our lives, and a shared interest in cinematic portrayals of the most essential bond: friendship. To listen to the episode and subscribe on your preferred podcast app, click here.
According to a new interview with Telerama, Julie Delpy has turned down a fourth Before film by Richard Linklater, citing her ongoing frustration with trying to get her own films made.
Naomi Kawase has been selected as the new chair for the Women's Japan Basketball League (WJBL). Kawase, who played basketball in junior high and high school, first came to know the WJBL through filming the official film for the 2020 Tokyo Olympics.
RECOMMENDED VIEWING
An electric trailer for Julia Ducournau's second feature, Titane. Starring Vincent Lindon and Agathe Rousselle, the mysterious Cannes contender follows the return of a long-missing child that coincides with a series of grisly murders.
From Amazon Studios, the official US trailer for Léos Carax's Hollywood-set musical Annette, about a famous comedian and opera soprano whose daughter possesses a mysterious, fantastical gift.
"Who has my pig?" That's the central question of Michael Sarnoski's Pig, which stars Nicolas Cage as a brooding Oregonian truffle hunter in search of his truffle pig. Neon will be releasing the film in the United States on July 16.
The trailer for Quentin Tarantino's novelization of Once Upon a Time... in Hollywood features new footage from the film, primarily scenes with Al Pacino's Marvin Schwarz and Damon Herriman's Charles Manson. Once Upon a Time... in Hollywood: The Novel will be released on June 29.
The Match Factory's official trailer for the Cannes Un Certain Regard title Prayers for the Stolen, directed by Mexican filmmaker Tatiana Huezo. The fiction debut of the prolific documentary filmmaker, Prayers for the Stolen is based on the novel by Jennifer Clement, which charts three girls' coming-of-age in rural Mexico.
A trailer for Miguel Gomes and Maureen Fazendeiro's The Tsugua Diaries, which will be premiering at Cannes Directors' Fortnight. Shot entirely during lockdown in Portugal, the film has been described by the filmmakers as a "lockdown journal."
The 57th official Pesaro Film Festival has announced a series of free webinars entitled Open Access Cinema, focusing on "film curatorship in the digital domain." Speakers include Notebook's Gina Telaroli, Adriano Aprà, Karianne Fiorini, and more. The series is also accompanied by a free e-book of articles and essays.
The Association of European Cinematheques has several titles available for view for its ongoing series, A Season of Classic Films: the recently restored Portuguese silent masterpiece Maria do Mar (1930) by Leitão de Barros (presented by Cinemateca Portuguesa), and seven restored Slovenian shorts (presented by the Slovenian Cinematheque).
RECOMMENDED READING
For Le Cinéma Club, director Jane Schoenbrun shares a list of films that inspired their fiction debut, We're All Going to the World's Fair.
Notebook contributor Doug Dibbern has released his new book, Cinema's Doppelgängers, through Punctum Books. The imaginative book offers "a history of the movies written from an alternative unfolding of historical time – a world in which neither the Bolsheviks nor the Nazis came to power."
Catarina Vasconcelos, whose film The Metamorphosis of Birds premiered at last year's Berlinale, has penned a lovely essay on the month of May, Portugal's Spike Day, and poppy fields, for This Long Century.
From The Chisler, an exploration of all things Giallo: fetishistic murders, Freudianism, homophobia, beautiful compositions, and of course, the contributions of Daria Nicolodi to the work of Dario Argento.
RECOMMENDED LISTENING
This week's episode of the Film Comment podcast is a conversation with Jackson Polys, Adam Khalil, and Zack Khalil of New Red Order, a "public secret society" that produces exhibitions, videos, and performances interrogating "the desire for indigeneity in the myths, dreams, and political foundations of the so-called Americas."
RECENTLY ON THE NOTEBOOK
In a new comic, Jett Allen ponders the simple pleasures of returning to the movie theater.
Leonardo Goi examines the ways in which Andrei Konchalovsky's Michelangelo biopic Sin wrestles with the mystery of artistic creation. Konchalovsky's film is now showing on MUBI in the United States.
For our Video Sundays column, Kelley Dong recommends two of the earliest post-Stonewall gay films, directed by Ronald Chase.
EXTRAS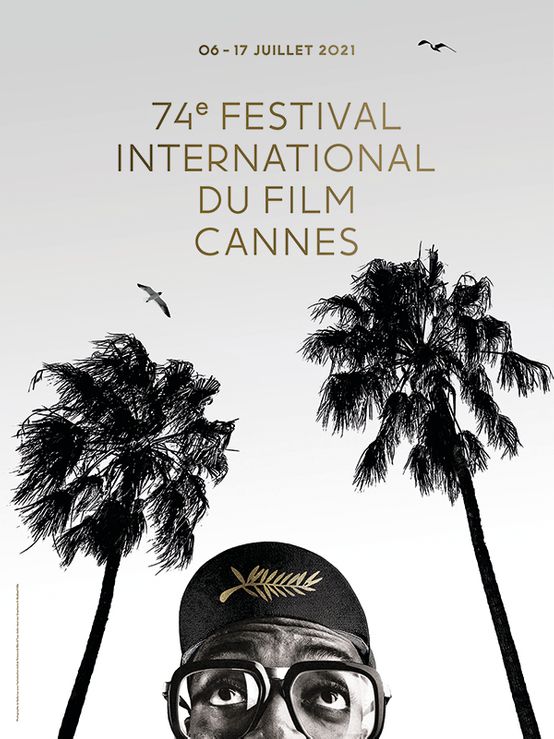 From Ashley Clark on Twitter, the Hungarian poster for Wim Wenders' Paris, Texas.