NEWS
Filmmaker Michael Apted, best known for an eclectic filmography that includes Coal Miner's Daughter, The World is Not Enough, and the Up documentary series, has died at 79. In his obituary, Peter Bradshaw writes that the Up series, Apted's epic masterpiece, "had an incalculable effect on [...] the thinking of the British progressive left – as it asked us to ruminate on the inescapability or otherwise of class, and what narratives were possible for working people."
RECOMMENDED VIEWING
John Gianvito's Her Socialist Smile, one of the best films of 2020, is now playing at the National Gallery of the Arts' website. Read our review of the film by Michael Sicinski here.
To commemorate avant-garde filmmaking titan Stan Brakhage's birthday on January 14, RE:VOIR will be making his 1958 film Anticipation of the Night available for 24 hours.
This week, Le Cinéma Club is showing the short film Humongous!, Aya Kawazoe's meditation on memory, consciousness, the sea, and a whale. In his review of the film upon its premiere at the New York Film Festival, Michael Sicinski describes the film as "open and casual, like a visualized sequence of observational daydreams."
We're eagerly looking forward to Japan Society's online film series, 21st Century Japan: Films from 2001-2020. The series, which takes place February 5-February 21, features 30 of the most remarkable narrative fiction films (and a focus on filmmaker Kiyoshi Kurosawa) that define the era.
The official trailer for Naomi Kawase's True Mothers, Japan's submission to the Oscars, The film follows a young couple threatened by the birth mother of their child six years after the adoption, and opens virtually on January 29.
Hungary's entry for this year's Oscars is Lili Horvát's Preparations to be Together for an Unknown Period of Time, a psychological thriller about a woman who tracks down her former lover, who does not recognize or remember her.
Janus Films presents its trailer for the gorgeous 4K restoration of Ousmane Sembène's Mandabi (1968), a portrait of neocolonialism and corruption in Senegal based on Sembène's novel of the same name.
RECOMMENDED READING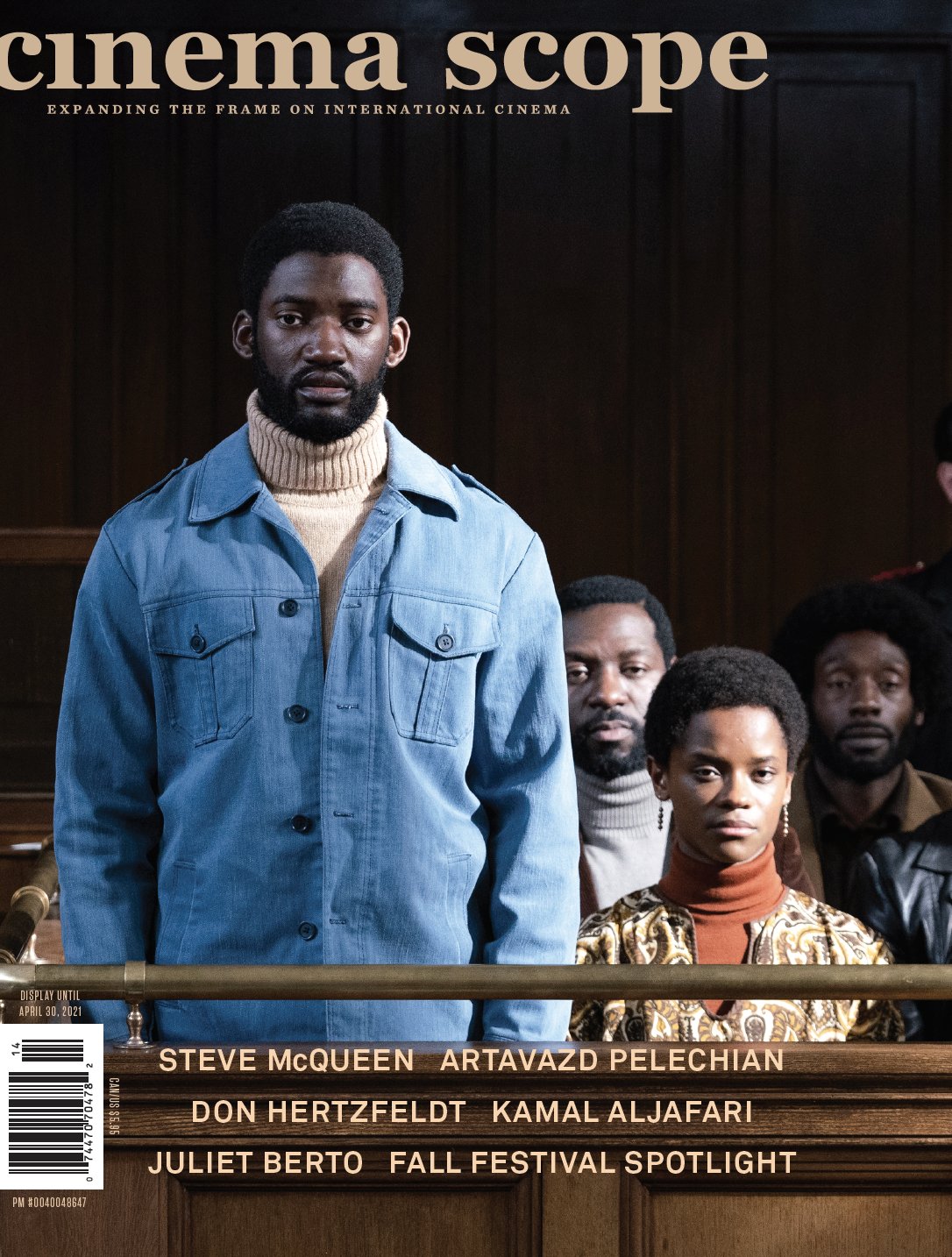 The new issue of Cinema Scope features Erika Balsom on the power of the "filmed crowd" and the "crowd of the movie theatre," Phil Coldiron on Artavazd Pelechian's La nature, and Adam Nayman on critic Armond White's book, Make Spielberg Great Again.
Reminiscing on the public, generous, and thought-provoking nature of film clubs and their role in socialist activism over the years, writer Owen Hatherley asks: "In 2021, when the pandemic finally recedes, why not build socialist film clubs?"
Writer Alissa Quart remembers the late Michael Apted's groundbreaking Up series, highlighting the ways in which it furthered documentary naturalism and "combined the loftiest reaches of the sociological imagination and the grimiest depths of reality television reunion specials."
Criterion's release of David Cronenberg's Crash in a new restoration is out on home video, and to mark the occasion, Filmmaker Magazine has published a 1997 interview with the filmmaker for the first time.
In a new conversation with Bilge Ebiri of Vulture, Paul W.S. Anderson discusses his latest video game adaptation Monster Hunter and his love of reading old reviews. (Ebiri also recently interviewed Thomas Vinterberg about his newest film, Another Round.)
Over at Baffler, A.S. Hamrah has provided a round-up of recent non-fiction films about coups, campaigns, and cartoons, including Boys State, Barbara Kopple's Desert One, and Taghi Amirani's Coup 53.
RECOMMENDED LISTENING
A nightmarish new music video for John Carpenter's "Alive After Death," from his upcoming album Lost Themes III: Alive After Death, out Feb. 5, 2021.
RECENTLY ON THE NOTEBOOK
EXTRAS
For those missing the big screen experience: the "lockdown cinema," courtesy of Tom Kingsley.