NEWS
RECOMMENDED VIEWING
The first trailer for Downhill, an adaptation of Ruben Östlund's Force Majeure starring Julia Louis-Dreyfus and Will Ferrell as a couple whose relationship is threatened by a fateful avalanche.
Christopher Nolan's Tenet looks to be a time-warping spectacle, positioning John David Washington and Robert Pattinson against the threat of a third world war.
The long-awaited trailer for Kelly Reichardt's First Cow, which follows the friendship between a fur trapper and Chinese immigrant in the nineteenth-century Pacific Northwest.
RECOMMENDED READING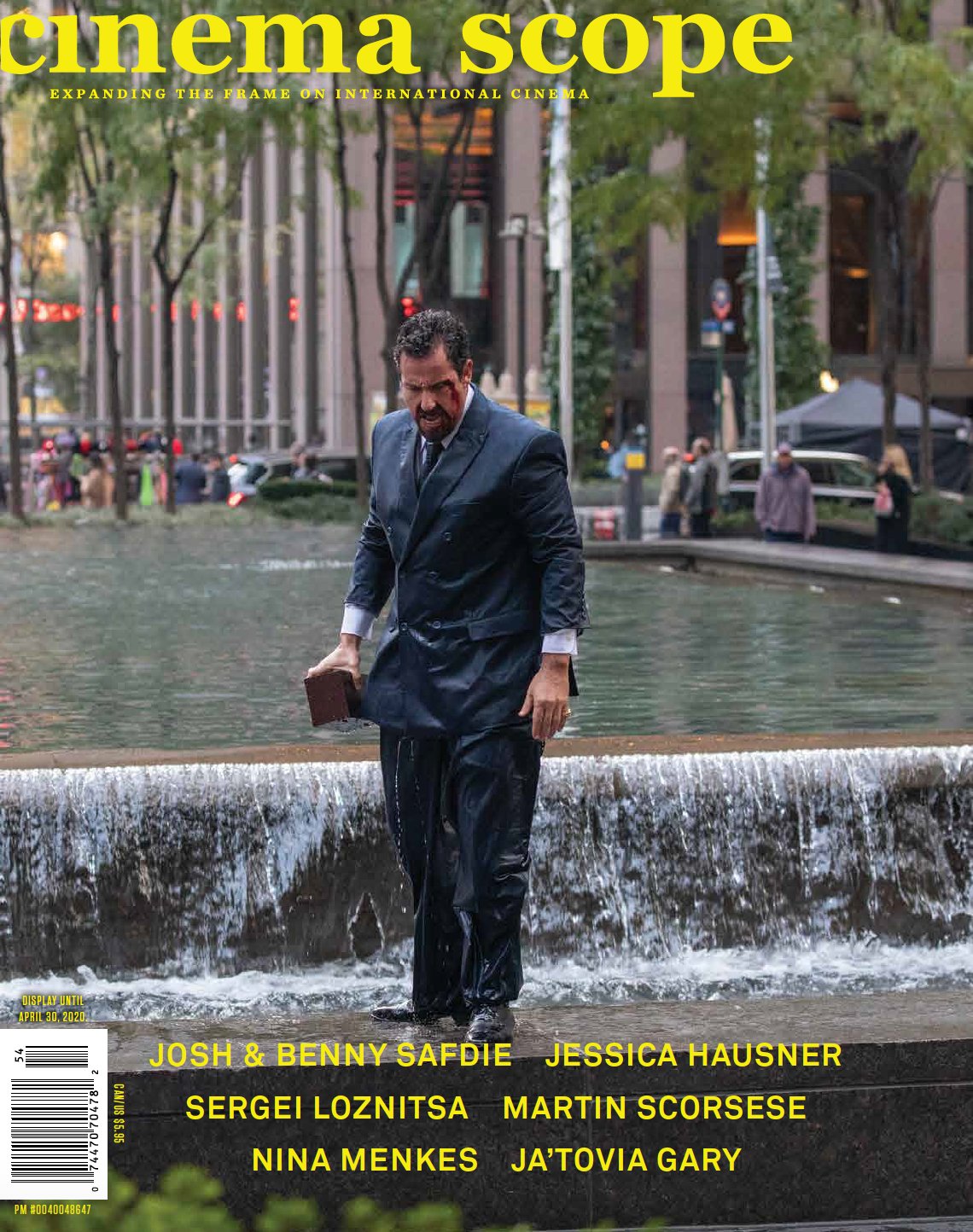 The latest issue of Cinema Scope features an interview with Josh and Benny Safdie, who discuss how they determined which NBA player would be the star of Uncut Gems, their shared obsession with direct cinema, and the "sheer [absurdism]" of Adam Sandler.
In his reflection in Film Comment on the last decade of cinema, critic and programmer Dennis Lim considers the last decade through Manny Farber's concept of termite art.
On the Kinoslang blog, Srikanth Srinivasan & Andy Rector translated excerpts of Jean-Luc Godard's recent interview with Cahier du cinéma, including photos taken by Godard on his phone.
A sprawling profile of Martin Scorsese by the New York Times delves deeper into the pensive auteur's thoughts on death and crime, Netflix and the studio system, and Bruce Springsteen.
The Postwar Japan Moving Image Archive has graciously uploaded a number of storyboards from the late avant-garde master Toshio Matsumoto's archives.
RECENTLY ON THE NOTEBOOK
MUBI contributors look back at the 2010s with the selection of a memorable image from a memorable film with which to remember the decade. The year-end excitement continues with our 12th (!) annual Fantasy Double Features poll, in which writers pair a new film with a viewing of an older film from that same year.
The subjects of a retrospective at the Viennale, filmmakers Pierre Creton and Vincent Barré discuss the role of animals in their films, eroticism's omniscience, and the perception of the countryside.
David Cairns reviews Costa-Gavra's Adults in the Room, an "essential but misunderstood film about the Greek economic crisis."
EXTRAS
An uncanny portrait of Nicolas Cage by Yoji Shinkawa, concept artist and designer for the Metal Gear Solid video game franchise.