NEWS
This year, MUBI is proud to be partnering with the Locarno Film Festival to unveil A Journey in the Festival's History, a selection of 20 classic films from previous editions of the event, each hand-picked by past alumni. Directors including Lucrecia Martel, Lav Diaz, Miguel Gomes, and many others have chosen individual films from the festival's rich history, from Michael Haneke's haunting debut feature, The Seventh Continent to Kidlat Tahimik's The Perfumed Nightmare and Marguerite Duras' India Song.
The Opening Night film of the New York Film Festival is Steve McQueen's Lover's Rock, one of five films McQueen directed for his Small Axe anthology. The festival will also be premiering two additional Small Axe films, Mangrove and Red, White and Blue.
And at the top: The official poster for Wong Kar-wai's Blossoms Shanghai, his television adaptation of Jin Yucheng's novel Blossoms (the film adaptation remains in the works).
RECOMMENDED VIEWING
KQED and Richard O. Moore's film, Take This Hammer, follows James Baldwin in the spring of 1963 on a drive across San Francisco as he speaks with the local Black community about encroaching gentrification and housing discrimination. The film is currently available to watch on San Francisco State University's archive, DIVA.
Nathaniel Dorsky recently joined The Brooklyn Rail on Zoom to discuss his body of work with curator Constance Lewallen.
The official trailer for Miranda July's offbeat heist movie, Kajillionaire, starring Evan Rachel Wood as a young woman trained by her parents to be a con artist.
RECOMMENDED READING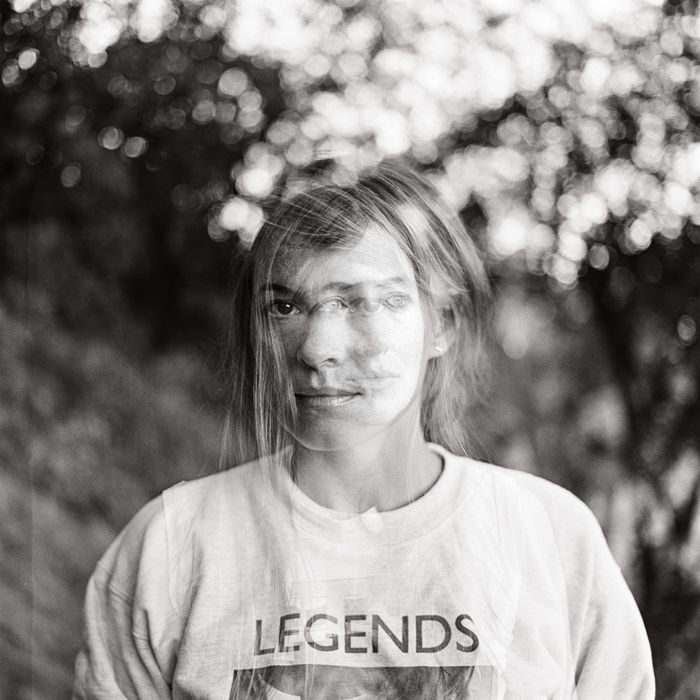 In a new profile with Vulture, Amy Seimetz reflects on her fear of death, made manifest in her new film She Dies Tomorrow, and speculation as a narrative strategy.
Céline Sciamma's 2011 Tomboy has become an unlikely success at the South Korean box office this year. Writer Ella Donald draws the connection between the film and South Korea's feminist reckoning, as well as some cute and clever local merchandising.
From Popula, a cultural history of Satyajit Ray's "colossal height," from the Western curiosity of it to Ray's own feelings about being the tall man out.
The New Yorker's Rachel Syme remembers the late Olivia de Havilland, who spent a lifetime in the Hollywood studio system fighting for labor rights and fiercely pursuing challenging roles. Brent Lang offers further insight into de Havilland's legal battle against Warner Bros., in which she fought to end her employment contract.
Another Gaze has published two compelling articles on the on-screen representation of female pathology: Anjo-Marí Gouws on Anne Charlotte Robertson's auto-ethnography in Five-Year Diary, and Katherine Connell on the gendered representation of women in cults.
RECENTLY ON THE NOTEBOOK
Ela Bittencourt gives Romina Paula's Again Once Again its Close-Up, focusing on its plays with subjectivity and self-awareness. The film, which is receiving an exclusive global online premiere on MUBI, is showing from July 29 – August 27, 2020 in MUBI's Debuts series.
"We would all do better to admit that both sex and romance are endless journeys of dissatisfaction." Joe Brennan traces the role of disappointment and yearning in Francis Savel's Equation to an Unknown.
MUBI's retrospective Out of this World: The Cinema of Rita Azevedo Gomes is showing July – September, 2020. Olaf Möller's overview of the series celebrates the "lightness of touch, breezi-, elusiveness" that characterizes the beauty of Gomes' films.