NEWS
After two decades of censorship by the Singapore government, Madeleine Lim's 1997 film Sambal Belacan will be screened in Singapore. The film, "a personal, intertextual, and poetic document about three Southeast Asian lesbians who discuss the social and political climate of Singapore," has previously only been shown in underground viewings.
Meanwhile, The Meg 2 (the sequel to the 2018 giant shark thriller, The Meg) has found its director: Ben Wheatley, whose adaptation of Daphne du Maurier's Rebecca recently debuted on Netflix.
RECOMMENDED VIEWING
The official trailer for Carlo Mirabella-Davis's thriller Swallow, which follows a pregnant housewife's stomach-churning struggle for bodily autonomy. This Halloween, watch the film on MUBI.
Béla Tarr's 1988 film Damnation has been restored in 4K from the original 35mm camera negative by the Hungarian National Film Institute. Co-written by frequent collaborator László Krasznahorkai, the film trails the doomed affair between a bar patron and the bar's married cabaret singer.
From November 11 to December 22, the San Francisco MOMA will be streaming No Time to Rest!, a free five-part online program of films by women that "foreground the possibilities of resistance and activism."
Point and Line to Plane, the latest short film by Sofia Bohdanowicz (whose film MS Slavic 7 had its exclusive global online premiere on MUBI in June), is now available on Le Cinéma Club. The film weaves together one woman's grieving process with her "encounters with the art of Wassily Kandinsky and Hilma af Klint."
RECOMMENDED READING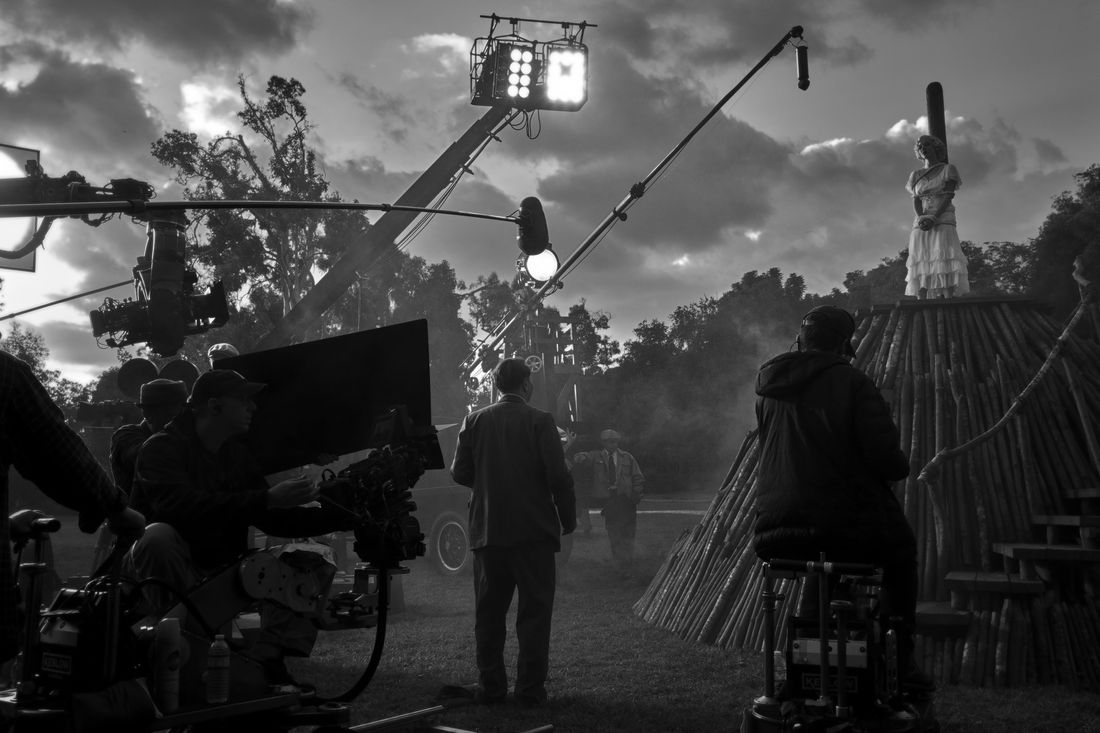 RECOMMENDED LISTENING
The first single from John Carpenter's upcoming album, Lost Themes III: Alive After Death is now available. The album is Carpenter's first non-soundtrack album in five years.
RECENTLY ON THE NOTEBOOK
Rabah Ameur-Zaïmeche introduces his sixth film South Terminal, which is exclusively showing on MUBI in the Viewfinder series.
An overview of the Ramsay family, a "seven-son filmmaking squad" that pioneered horror cinema in India, by Danielle Burgos.
"[Mati Diop's] In My Room picks up where Akerman left off and introduces a quarantine special that treats isolation as a universal inevitability." Neyat Yohannes gives Mati Diop's In My Room (now exclusively showing in the MUBI library) its Close-Up.
From the 2020 Camden International Film Festival, Max Carpenter reports on a mix of carefully crafted drive-in and virtual screenings that produced "a weird, singular and more intimate affair."
In a chapter from the Viennale's new book devoted to Kelly Reichardt, director Peggy Ahwesh reflects on Reichardt's 2010 film Meek's Cutoff and its "honest perspective of the West."