NEWS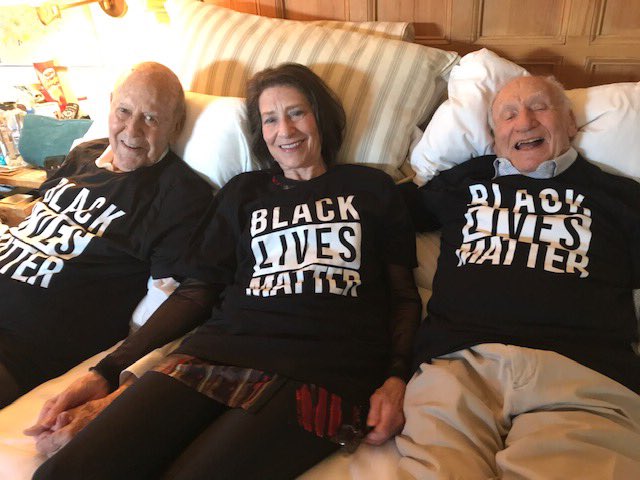 We're saddened by news that actor, comedian, screenwriter and director Carl Reiner has died. Mel Brooks remembers Reiner, his best friend, in a post reflecting upon their famous collaborations together.
Sundance Film Festival director Tabitha Jackson has unveiled plans for the 2021 Sundance Film Festival, which will take place "live in Utah and in at least 20 independent and community cinemas across the U.S. and beyond."
Elsewhere, the Locarno International Film Festival announced its 20 selections for the Films After Tomorrow program, which aims to offer support to productions that were put on hold by the health crisis. These films include films by Lucrecia Martel, Wang Bing, Verena Paravel and Lucien Castaing-Taylor, Helena Wittmann, and Lisandro Alonso.
RECOMMENDED VIEWING
Arthur Jafa directed the music video for Kanye West's latest single, "Wash Us In The Blood." Jafa previously used West's "Ultralight Beam" in his film Love Is the Message, the Message Is Death. This new video similarly features montages of appropriated footage that includes protests, planets, prisons, and Grand Theft Auto.
Utopia has released its official trailer for the Ross Brothers' Bloody Nose, Empty Pockets, a recreation of the last day before a Las Vegas bar's closure. Read our review of the film by Ela Bittencourt here.
A sneak peek at Disney Pixar's Soul, starring Jamie Foxx and Tina Fey. The film follows an aspiring jazz musician whose brush with death awakens a search for the meaning of life.
In case you missed it, David Lynch has been uploading regular vlogs onto his YouTube channel, David Lynch Theater. These range from 45-second "weather reports" to Q&A sessions with fan-submitted questions, and the endearing segment What is David Working on Today?, which shows the filmmaker repairing a pair of pants and building a phone holder.
Christopher Makoto Yogi's August at Akiko's, a mystical portrait of a musician who returns to Hawaii and encounters the titular Akiko and her Buddhist bed and breakfast, is currently playing among many countries on MUBI. This accompanying film, entitled a still place, is a calming, healing, one hour-long meditation on Akiko's zazen as the sun rises.
For those left wanting more Ghibli content after watching the Studio's newly streaming films on Netflix, the Ghibli Museum (which previously banned visitors from taking photos and videos inside the building) has uploaded a number of virtual tour videos onto its YouTube channel.
RECOMMENDED READING
Tiana Reid investigates Horace B. Jenkins's newly restored Cane River's portrayal of land ownership and ecology, and its engagement with the concept of the "black outdoors."
RECENTLY ON THE NOTEBOOK
"Given its post-modern approach towards narrativizing a story which is not post-modernist, the film's viewing begs the question: who is allowed to draw a meaning from it and over whose silence?" Beatrice D. Choudhury gives Mani Kaul's 1973 classic, Duvidha, its Close-Up. The film is now showing in the series A Journey into Indian Cinema.
The Video Essay, a joint project of MUBI and FILMADRID International Film Festival, concludes with Anna/Nana/Nana/Anna by Mark Rappaport, a tribute to close-up faces of actresses. Enjoy the full series here.
On Juneteenth, Notebook had the opportunity to speak with Julie Dash, who discusses the legacy of Daughters of the Dust, the development of her upcoming Angela Davis biopic, and the barriers she's faced in a racist and capitalistic film industry.
EXTRAS
From Brandon Schaefer and Jon Stobez on Twitter, unused concept art for an Eyes Wide Shut poster, meant to symbolize a chess board.